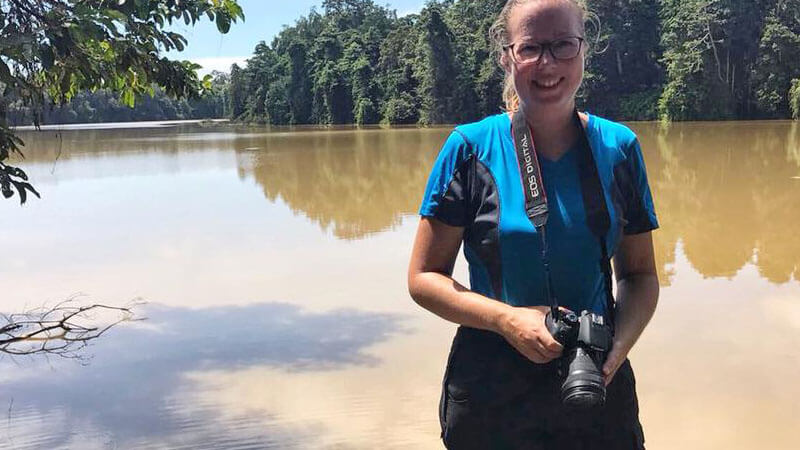 Hello, I'm Lucy and I'm a bit of an introvert.
For a long time, I let the fact that I'm painfully shy and more than a little socially awkward stop me from really experiencing life. If there was a choice between going out or staying indoors and watching Netflix, then I'd usually choose the latter. However, while I was hiding away by myself I would often read about cool restaurants and bars in my home town of London or browse a map of the world, day-dreaming about seeing as many countries as possible. I would keep telling myself that, one day, I would visit all these places – that I'd go to that cool restaurant, that I'd see more of the world – and that I wouldn't give in to my anxiety.
But time would go by and I would still find myself sitting at home not doing very much. So I decided to start a blog as a way of motivating me to get out and about. I've always loved writing so it made sense for me to combine this with my other passions of travel and food (and the occasional cocktail or three…).
The Determined Diner was born. Determined to live my life and determined not to let anxiety stop me.
When I talk about anxiety, I refer to it in the clinical sense of the word. I suffer from chronic anxiety and depression. This means that, sometimes, things are genuinely extremely difficult for me and the world around can seem like a very intimidating place. Sometimes I really have to push myself and sometimes I have to take a day or two to rest. But I want to show that having mental health issues doesn't have to stop you from living the life that you want.
Over time, my focus shifted away from food to travel and I changed the name of my blog to The Determined Traveller. The determination is still there and I've come to realise that I most enjoy travelling to destinations that are challenging or off the beaten track. The 'determined' in my blog name represents my determination to explore these places, no matter what.
The other side of The Determined Traveller is honesty. Rightly or wrongly, the blogging community has acquired a bit of a dubious reputation over the years. The rise of influencer marketing has led to a number of people who create content purely because they think they can get something for nothing and not necessarily because they have a passion for creating (as a social media manager, I've seen this from the client side too – and it's not pretty!). As a result, bloggers are no longer seen as trustworthy or authentic. I write and I take photos because I love it. I only write about places I've actually been and things I've actually done. I want to capture what I experience and share this with you, warts and all!
So you won't find any photos of me looking glamorous and staring off into the middle distance on this website. You probably won't see many carefully orchestrated flat-lays of busy brunches either. What you will find, however, are realistic accounts of life on the road with some honest advice thrown in.
Thanks so much for visiting my website and taking an interest in what I'm up to. I never expected the blog to grow this much, so I really do appreciate all your support.