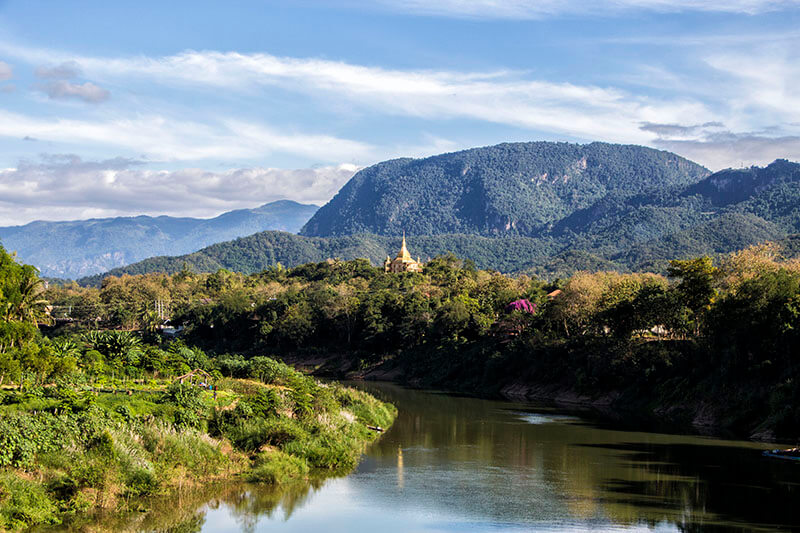 Travelling around northern Laos on the 'vomit bus'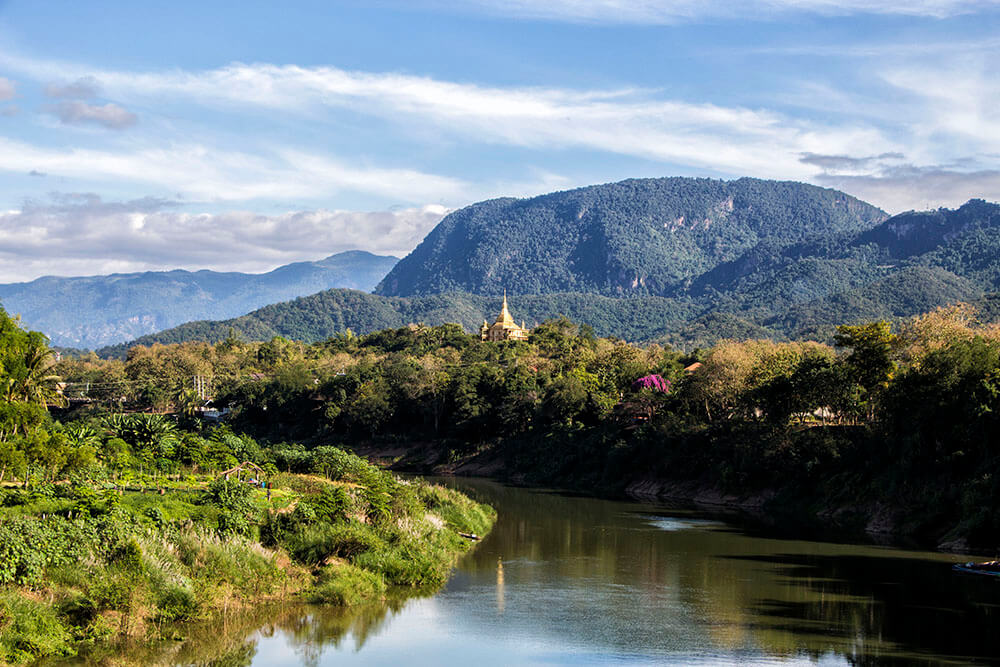 When I was dithering about whether or not I should travel to Pai, a small hippyish town in northern Thailand favoured by Western backpackers, one of the marks in the 'no' column was the fact that the bus ride there was pretty hairy. So much so that there are plentiful reports of hapless tourists becoming extremely sick during the journey, thanks to being crammed into a minibus that's speeding around multiple hairpin bends. When I did eventually make the journey to Pai, I was amused to see sick bags tied to the back of each seat of the bus. Fortunately, no-one needed to make use of them. However, the same can't be said for the various times I travelled around northern Laos by bus, particularly on the route between Luang Prabang and Luang Namtha. And sick bags weren't provided on those buses…
There are few places I love as much as northern Laos. The town of Luang Prabang is a charming, pretty hybrid of Laos and French cultures in a beautiful setting between two rivers, one of which is the mighty Mekong. I thoroughly enjoyed my time here – languid days spent strolling next to the rivers, eating French pastries and plates of laab, exploring Buddhist temples, and evenings spent at the night market, eating barbecue and ending with a cold beer at Tangor, a G&T at Club Ikon or a local whisky at Luang Prabang Motorcycle Club. It's a great place to base yourself. And while most tourists then tend to head south towards Vang Vieng and Vientiane, I wanted to go north, towards Luang Namtha. This part of Laos is remote and mountainous, inhabited by a diverse range of indigenous groups. The roaring Nam Tha river wends its way through the forest towards the Chinese border. Despite the best efforts of China to encroach into the area (they were in the process of building a huge dam across the Nam Tha river when I was last there, causing enormous damage to the environment), it's still an extraordinary part of the world.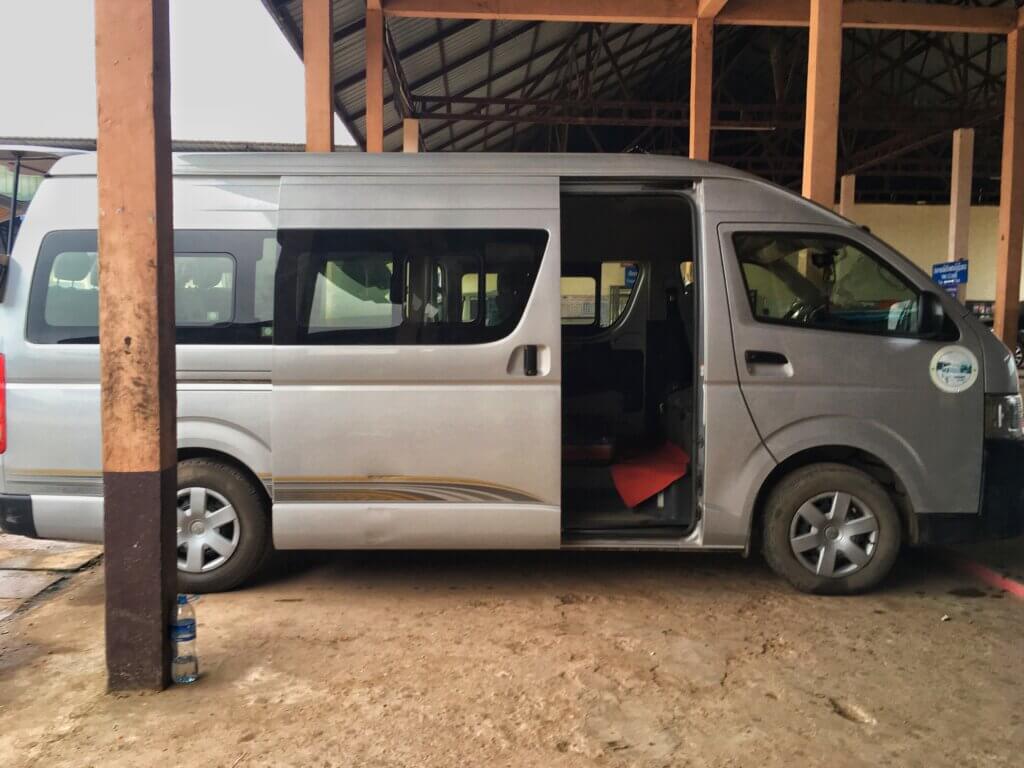 But how do you get there? The only way is by bus – or taxi if you're feeling flush. There's one main road between Luang Prabang and Luang Namtha which apparently was constructed relatively recently (or so I was told) so it's in pretty good condition. If you do travel by bus don't expect a coach or anything like that. You'll be on a minibus, the standard of which varies. The journey should only take around six or seven hours but more often than not, it takes much longer. You can get a ticket at the bus station but it's located some way out of town and you need to take a tuk tuk or songthaew to get there, both at Luang Prabang and Luang Namtha. It's easier to buy a ticket either from a tour operator or travel agent in town, such as White Elephant Adventures in Luang Prabang. The price varies depending on where you buy your ticket from but expect to pay in the region of 150,000 kip. The ticket usually includes a shuttle service to the bus station. On one occasion, the shuttle in Luang Prabang didn't turn up and I had to take a tuk tuk to the station. I missed the bus. It's rare but it can happen.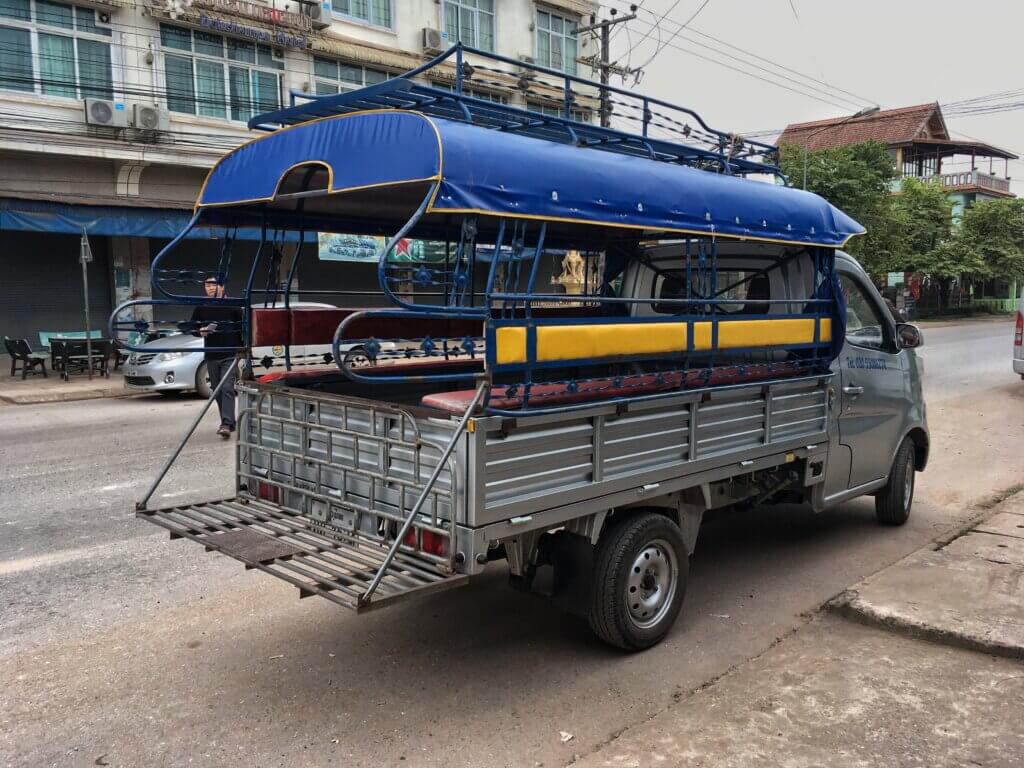 The first time I took a minibus to Luang Namtha, I was pretty spoiled because I found myself on a relatively spacious vehicle. That was the last time I enjoyed such luxury. Expect to find yourself jammed into your seat surrounded by bags and boxes. I had to climb over piles of luggage stacked in the aisle just to get out of the bus during one journey! The buses take a mix of tourists and locals although as a tourist, I was often in the minority.  They also sometimes acted as a postal service. This meant that the bus would stop from time to time to pick up or drop off passengers and/or letters – another reason why the journey would often take longer than scheduled. There's a compulsory stop at the town of Muang Xay (also known as Oudomxay) where you can stretch your legs, go to the toilet and get something hot to eat. The language barrier meant that I never knew how long our rest stop would be, so I was wary about straying too far in case I missed the bus. Fortunately, there's usually a decent enough, albeit basic, restaurant nearby where you can grab a bowl of noodles while keeping an eye on the bus to make sure it doesn't leave without you. As an aside, Muang Xay is also the interchange for onward journeys to places like Phongsali and stops in China and Vietnam.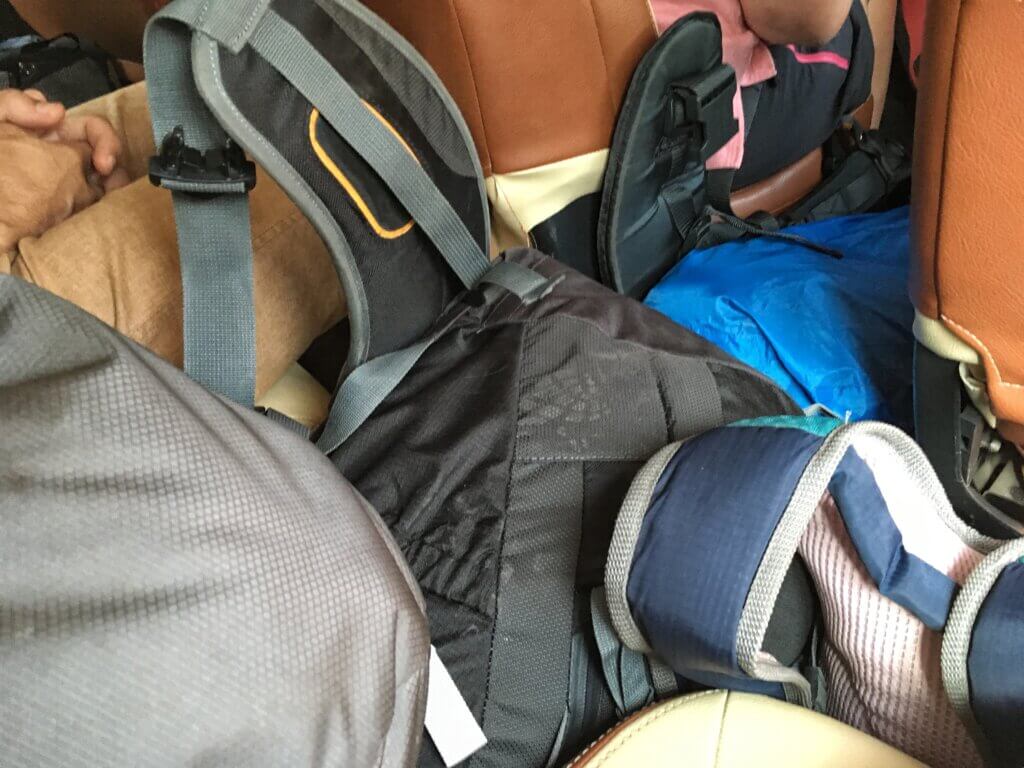 More often than not, the journey is fairly painless. Yes it's long and cramped and you might find that you're sharing the bus with some "interesting" characters (such as the guy who was blind drunk and eventually passed out, slipping off his seat and spending the journey bent almost completely in half, wedged into the space between two seats) or that you're subjected to hours and hours of Chinese music videos at full volume. However, there's one thing that happened on every bus journey I took: people would puke.
Without fail, at least one or two (sometimes more!) people on the bus would get very badly travel sick. I'm not sure why this was the case – perhaps some people simply weren't used to travelling at speed on twisty mountain roads. I felt their pain; there are few things worse than being nauseous, especially when you aren't in the comfort of your own home or with a bathroom nearby. However, the driver would never pull over to let sick passengers off (to be honest, it would have made an already long journey even longer) so every single bus ride was punctuated by the sound of people noisily retching into plastic carrier bags. These would then be hurled out of the window. If you were unlucky enough, some of the high speed vomit from inside the bag would splat against your window. Then there was the smell. When I travelled from Nong Khiaw to Luang Namtha, the interior of the bus hummed with the sour miasma of vomit thanks to a woman and her two daughters who were violently sick for most of the journey. I spent the trip with my head out of the window, like a dog.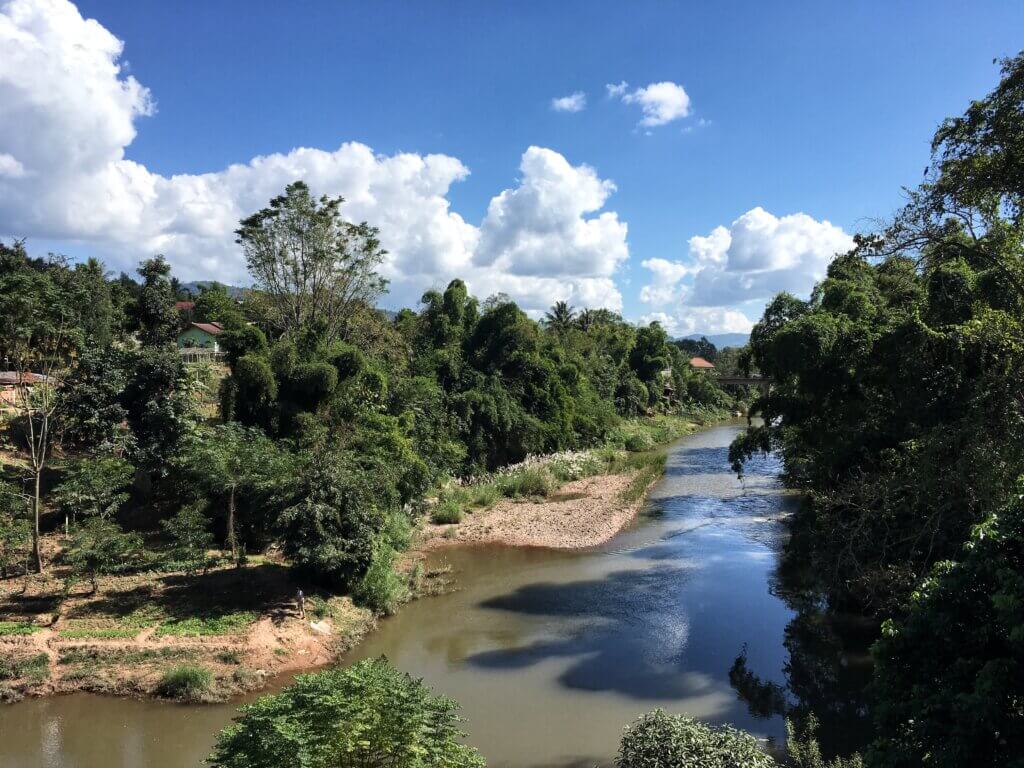 Don't let this put you off though. The roads between Luang Prabang, Luang Namtha and Nong Khiaw pass through incredibly beautiful countryside. You'll see mountains for days and the breathtaking Nam Tha river cutting a tumbling, foaming path through them. Depending on the time of year (and the weather gods), the sun will be out and you'll get endless blue skies, which make the vibrant forests even more green. You'll pass tribal villages made of wood, with kids and chickens and pigs running in every direction. I once saw a village woman bathing right by the roadside, completely unashamed in her naked body, not caring who might see her. Northern Laos was like another world, so far removed from anything that I found familiar. And it was God's own country to me, so wild and so beautiful. I wasn't contained to a desk in an office anymore. I could walk out of the door of my hotel and keep walking for miles, along the river and through villages and paddy fields. To have that luxury of space and freedom was so liberating. I recommend it to everyone who needs to repair their mental wellbeing. Just make sure you bring some headphones and a supply of plastic bags.
Like it? Pin it!