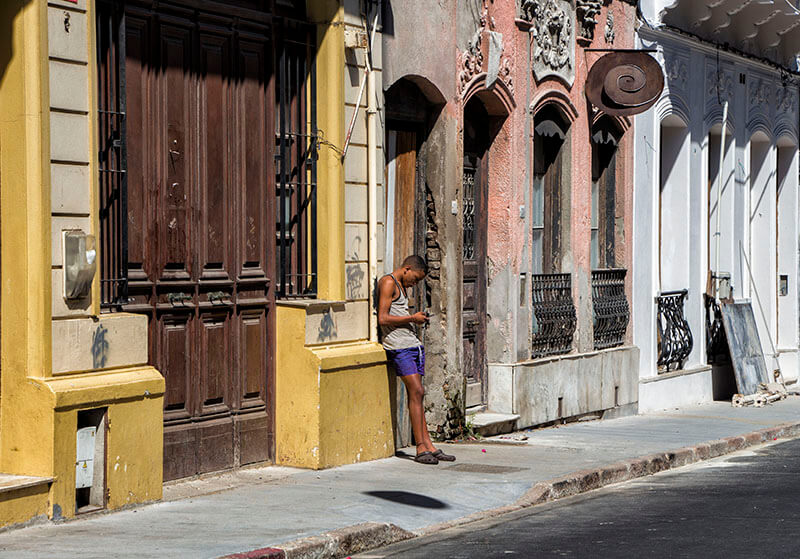 Steak, sunsets and the magic of Montevideo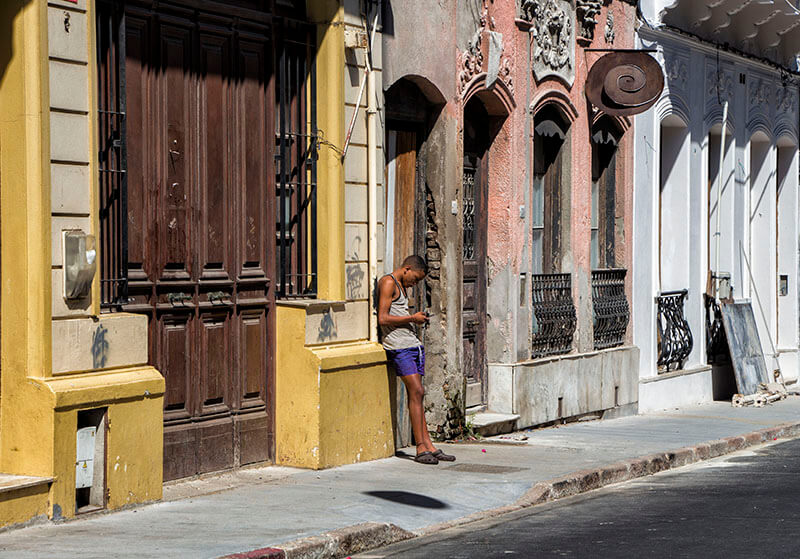 Montevideo was my introduction to South America and, to be honest, I was a little apprehensive about it. I knew very little about Uruguay and I'd read a few things about Montevideo, the capital, that concerned me. In particular, the Ciudad Vieja area, where I was staying, was meant to be pretty sketchy on weekends and after dark. And on a more practical note, accommodation in Uruguay was relatively expensive and I risked blowing through my budget early in my trip. Returning home so soon with my tail between my legs wasn't an appealing thought.
At this point you may be asking why I was even travelling to Uruguay in the first place? Well it ultimately boiled down to one thing – a cheap flight. All I knew at that point was that I wanted to start my travels somewhere on South America's east coast and work my way south. Buenos Aires might have seemed a more obvious choice or even somewhere in Brazil but flights to Montevideo were so much cheaper. And I was intrigued because you never hear much about Uruguay. If it comes down to a choice between a popular tourist destination and somewhere that's a bit off-radar, I'll pretty much always choose the latter.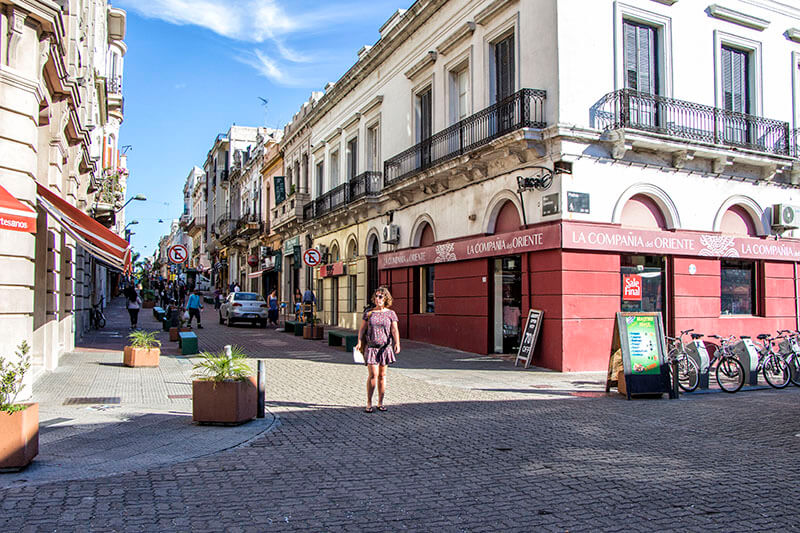 My trip didn't get off to a good start. I was flying from Heathrow via Madrid and only had an hour's connection time. It was always going to be tight but then the Heathrow flight was delayed. Amazingly, I just about managed to catch the flight to Montevideo. My luggage, however, wasn't so lucky. The anxiety demon in me means I've always had a fear of my luggage going missing so, typically, it had to happen to me at the start of a huge trip around South America. Somehow I managed to remain pretty chill about the situation. I always pack essentials in my hand luggage, just in case, so that helped keep me calm (top travel tip there!). Fortunately, the airline knew exactly where my backpack was – languishing in Madrid airport – and they delivered it the next day. Based on some of the horror stories I've heard about lost luggage, it could have been so much worse.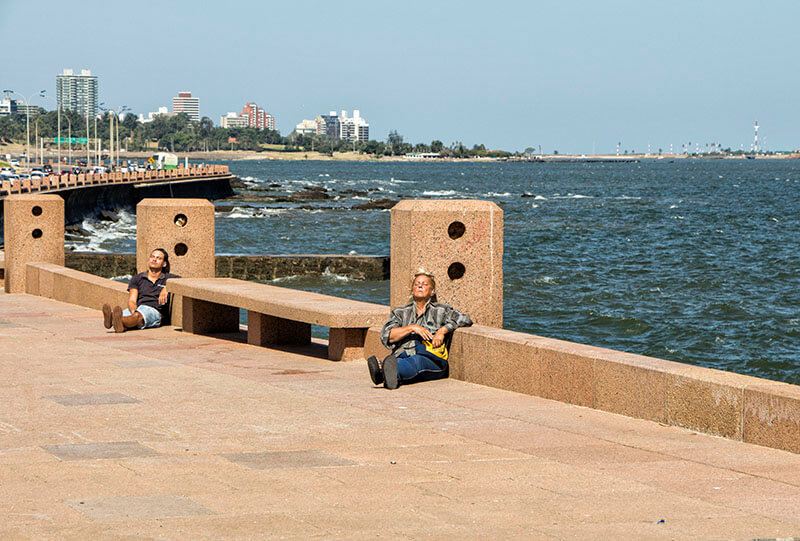 So what's Montevideo like? My first impressions were overwhelmingly positive, from the helpful driver of the airport shuttle bus to the sun-drenched, palm tree-strewn open spaces. Then the sun went down. I was starving but my head was filled with all the negative things I'd read online. The Ciudad Vieja, Montevideo's old town, is pretty dead on evenings and weekends which means that tourists stick out like a sore thumb. It's also where Montevideo's port is located, with the usual array of unsavoury characters that tend to hang around such places. However, once I ventured outside my hotel I was quickly captivated with nighttime Montevideo. There was a magical quality to wandering through the quiet streets in the warm air, catching glimpses of the indigo ocean shimmering between the houses, before enjoying a hearty meal of lamb and red wine as a family across the street cranked the tunes, set up a barbecue and filled the air with the smell of smoking meat.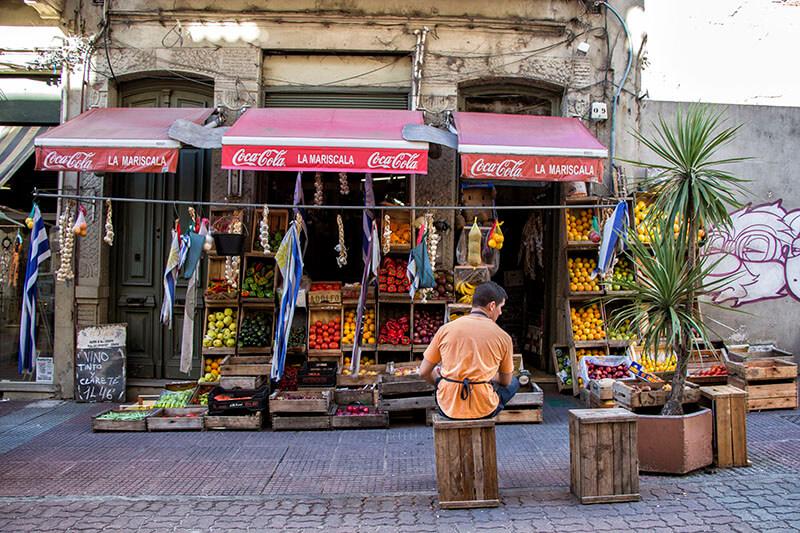 There's not a huge number of things to do in Montevideo. It's more a place to observe and soak up the atmosphere. One of the best places to do this is the Mercado del Puerto in the Ciudad Vieja. Don't be fooled – it's not actually a market in the conventional sense. It was converted into a food hall some years back and now hosts a range of restaurants where you can sample dishes from the 'parrillas'. Parrilla simply translates as 'grill' and they're very typical to see around both Uruguay and Argentina. If you're a meat lover, you'll be in heaven. There's all sorts of meat to choose from – anything from different cuts of steak to kidneys and black pudding – all cooked over an open flame. It was difficult to know where to begin but the menus are all fairly similar, so I just picked a restaurant at random, perched on a stool in front of the grill and demolished a steak, a black pudding sausage and some token grilled veggies. Plus, of course, another glass of local red wine.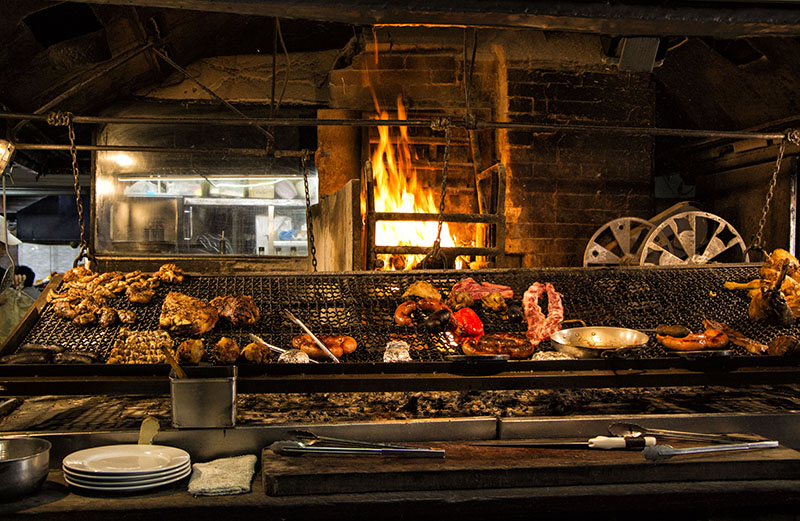 The other main activity in Montevideo is to stroll along the Rambla, which stretches for miles along the mouth of the Rio de la Plata, starting from the Ciudad Vieja. It's essentially the same thing as the promenade in a British sea side town. Everyone I spoke to said it was *the* thing to do but, to be honest, I found it a little underwhelming. Sure, it was pleasant enough, it takes you past a few beaches and there's some good people watching to be had. But I actually preferred wandering through the quiet one-way streets of the Palermo and Barrio Sur neighbourhoods. Here you'll find colourful period architecture surrounded by verdant trees, quirky local bodegas and cool bars to duck in and out of. Stop off somewhere for what's essentially Uruguay's national dish – a chivito. This is a steak sandwich filled with fresh tomatoes, lettuce, mayo, cheese and sometimes an egg, but the exact filling varies depending where you are.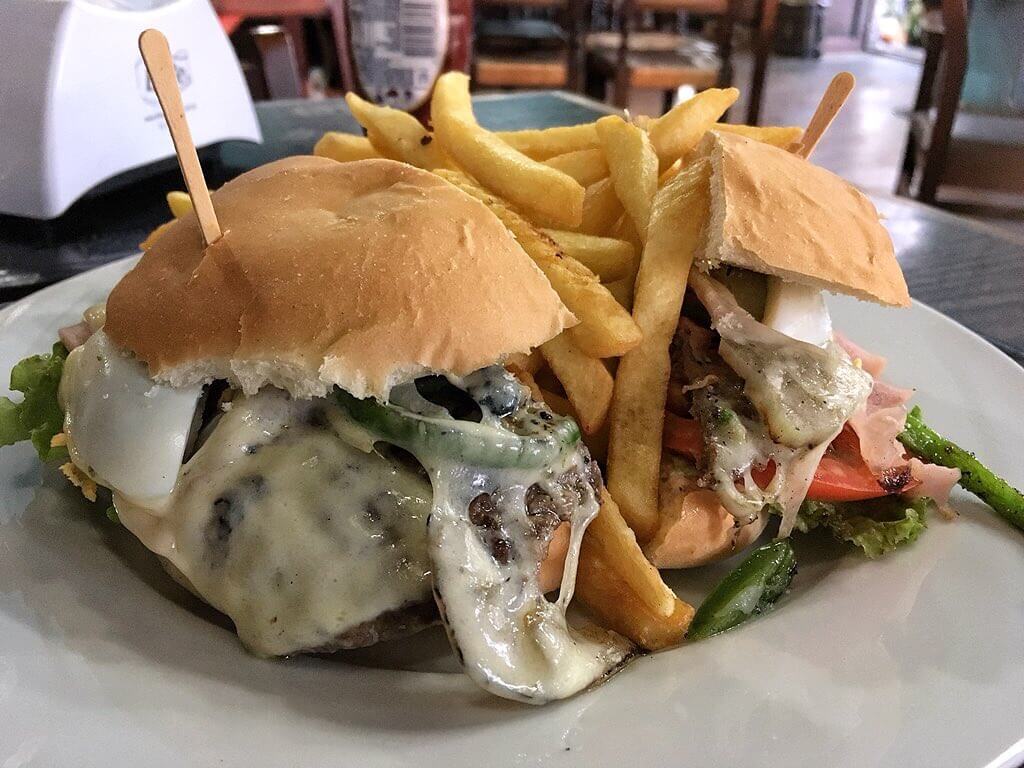 It wasn't until the end of my second day that I understood the appeal of the Rambla. It's all about the sunsets. Montevideo gets some sensational sunsets and everyone gathers on the waterfront to watch the sun sink into the Rio de La Plata. Even though it's the middle of a bustling capital city, there was barely a sound among the groups of people taking it all in when those rosy rays spread across the sky. It felt really special and I mentally hugged myself with glee, thinking "I'm in South America! I'm actually in South America!" As often happens when I travel, I couldn't quite believe that I'd managed to turn a daydream into a reality.
Despite my initial reservations about staying in the Ciudad Vieja, I completely fell in love with it. During the working week it transforms into a bustling hub of activity, as white collar workers pound the pavements sipping maté – the bitter herbal tea that's almost a national obsession in Uruguay and Argentina – from traditional calabash gourds. Peatonal Sarandi, a pedestrianised street that runs from the Plaza Independencia almost all the way down to the port area, fills up with stalls selling crafts and it's a pleasure to dawdle along beneath the sun and the swaying palm trees. In fact, it's fun to wander the vibrant streets of the Ciudad Vieja generally and admire the street art, intriguing shops and crumbling colonial buildings framed by bougainvillea. Maybe indulge in a dulce de leche ice cream while you're exploring – made with the caramelised condensed milk that's another culinary obsession shared with Argentina.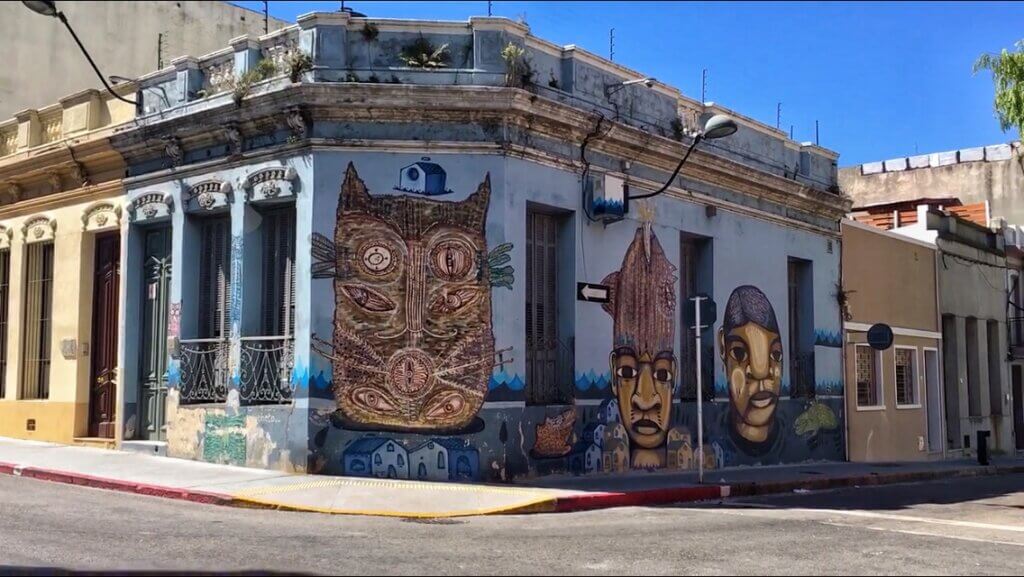 My trip to Montevideo started with a mishap so I suppose it was only fitting for it to end with a mishap. Actually, it started with two mishaps – not only did my luggage get waylaid, the lock to my hotel room was faulty which meant I couldn't actually get into my room. The plus side of this was that I got a room upgrade. The down side was that my new room already had guests – bed bugs. Bed bugs are the bane of backpackers because they're so easily spread and so difficult to get rid of. Luckily for me, I somehow managed to not infest my luggage. I did, however, end up with a LOT of bites all over my upper body, including my face. It was not a good look. Ordinarily, just one of these misfortunes would have sent my mood spiralling downwards. However, Montevideo is so alive and so buzzing that none of these setbacks blighted my stay. The magic of Montevideo prevailed.
Need to know
Even though my experience of the Ciudad Vieja was positive, it does still have a dubious reputation so be vigilant of your surroundings and keep your valuables out of sight.
There's a shuttle bus from the airport to the town centre which is very cheap and easy to navigate. I usually get taxis but this was a much better option (of course, it helped that I didn't actually have my luggage with me!).
I stayed at Splendido Hotel which, contrary to the naff-sounding name and dodgy-looking exterior, is interior design goals. The staff are young and exuberant and the rooms are large and comfortable. It wasn't cheap – Uruguay is an affluent country so accommodation is relatively pricey compared to elsewhere in South America. And there were the issues with my room door and the bed bugs. Although I got a room upgrade for the hassle with the door lock, I didn't receive any compensation for the bed bugs, which is a far more grievous issue.
My favourite spot both for breakfast and to work was Lab Coffee Roasters on Sarandi. It's a very stylish space with good free wifi, plus their orange syrup cake was to die for.
It's possible to travel to Buenos Aires from Montevideo by ferry. The journey takes around five hours and the ferry system is very easy to navigate.
Like it? Pin it!