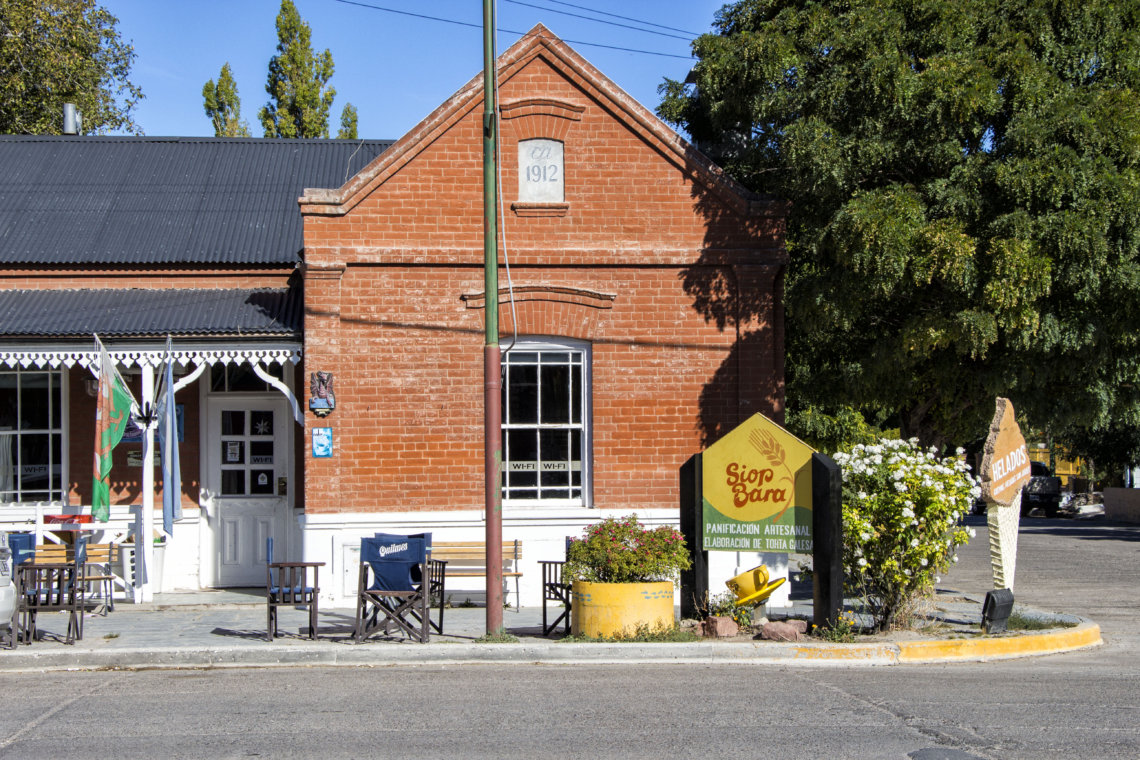 Welsh Patagonia: The pampas grass of home?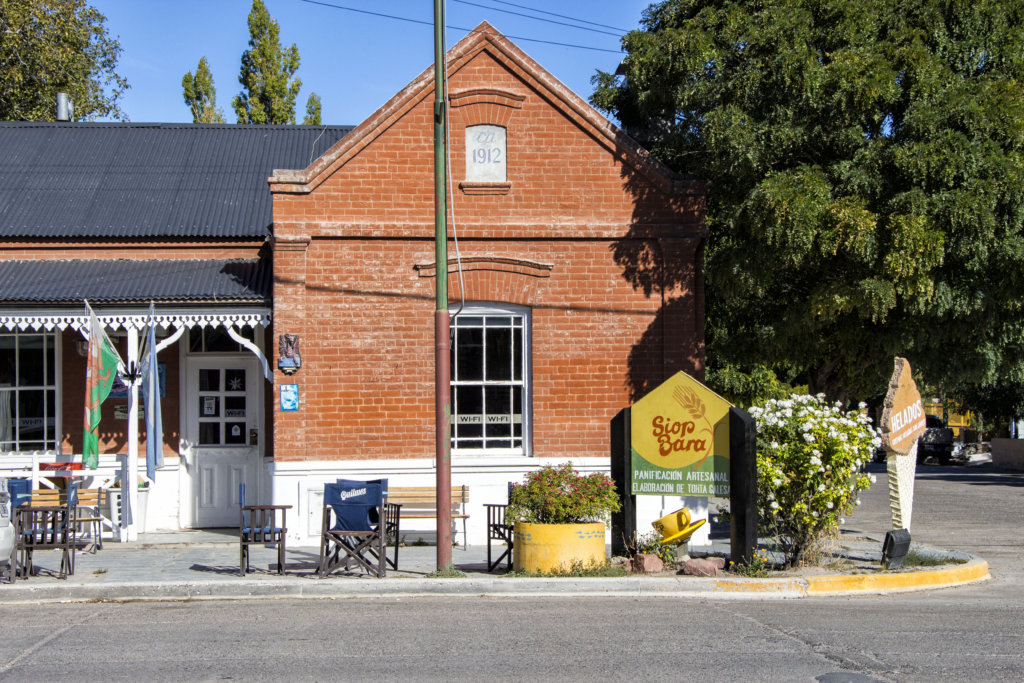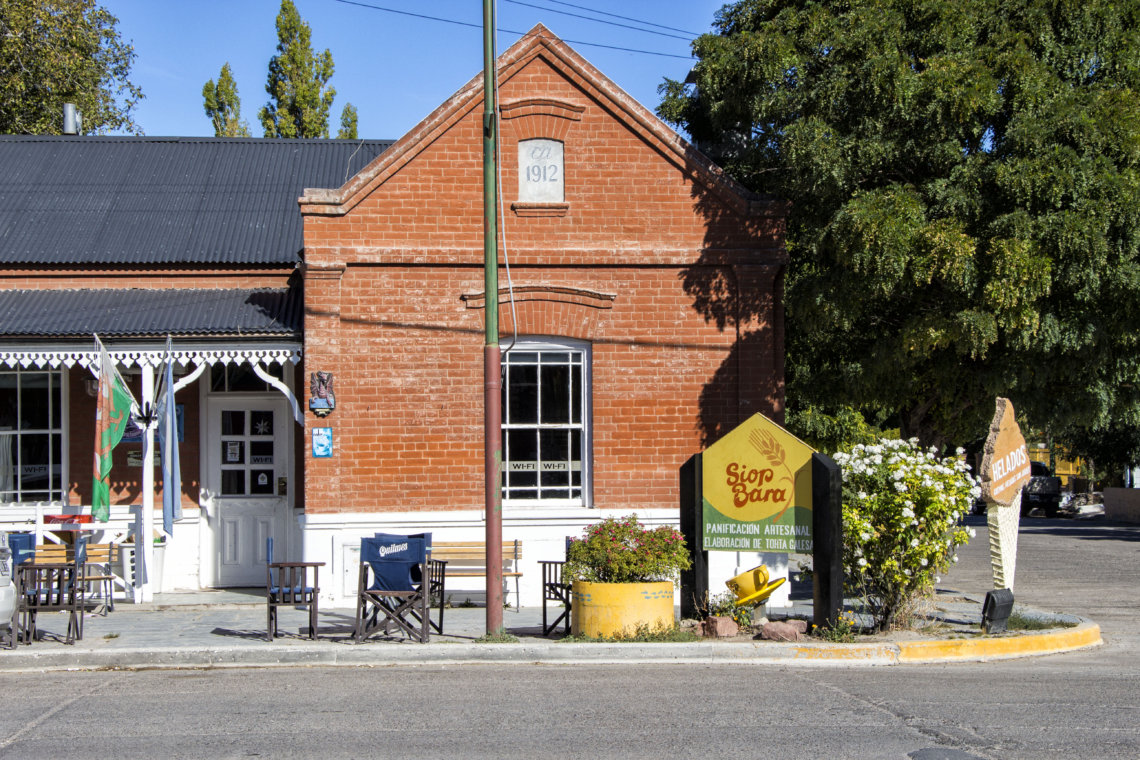 I've always struggled with homesickness. You may think that's strange for someone who willingly chose to leave everything behind in pursuit of the unfamiliar, but both of my long trips overseas were blighted by what we Welsh call "hiraeth" or a longing for home. I'd had a tough time in Buenos Aires so I was looking forward to escaping to Argentina's vast open spaces. My next port of call was Welsh Patagonia. Would spending time here cure my homesickness – or make it worse?
My introduction to Welsh Patagonia didn't come from history lessons or an article in a travel magazine. It came from a spoof noir novel called 'Last Tango in Aberystwyth' by Malcolm Pryce. Up until then I'd had no idea that there was a little corner of Wales in Patagonia – a region better known for its gauchos and glaciers than tea shops and eistedfodds. But once I knew about it the idea of a "little Wales beyond Wales" was too intriguing to resist.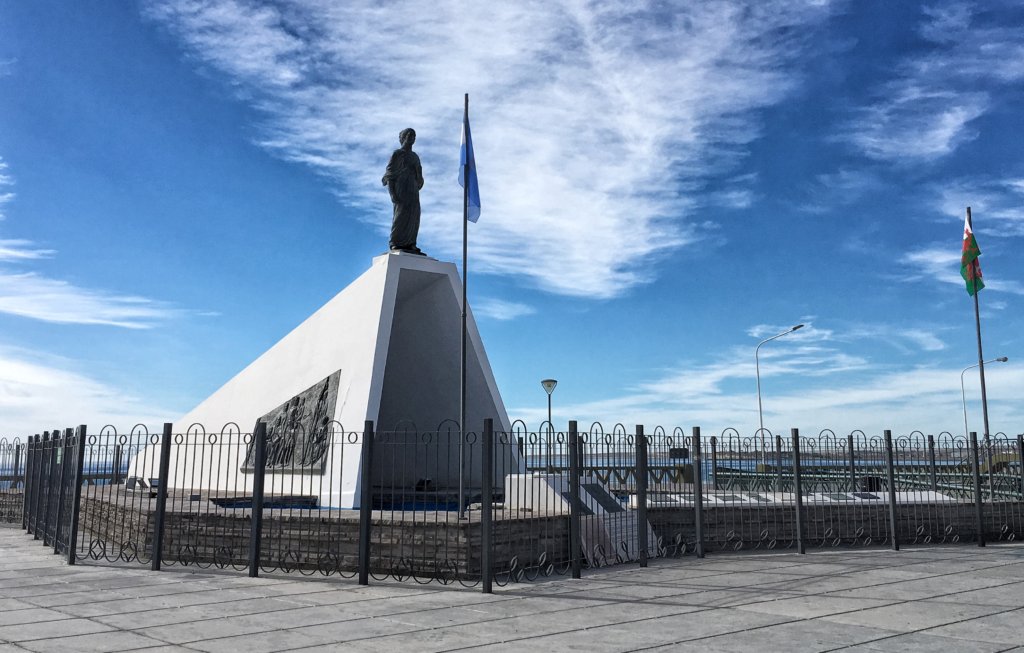 Welsh Patagonia is a little off the beaten track, with the nearest big town – Puerto Madryn – being approximately 1,300km south of Buenos Aires. Unless you have a vested interest, it's perhaps not a destination for everyone and a lot of people do tend to skip it in favour of heading straight down to Argentina's southernmost tip. To save a bit of time I chose to fly to Puerto Madryn from Buenos Aires, rather than travel overland. As I left the airport and stared at the flat, arid landscape that stretched as far as the eye could see, I tried to imagine what the Welsh settlers must have thought. It was a far cry from the green, green grass of home!
Puerto Madryn was founded by the Welsh when they arrived via the clipper 'Mimosa' in 1865, and my first impression was that it did actually feel like one of the slightly run down towns found in Wales. It's not an unpleasant place and it's a convenient location for spotting wildlife on the UNESCO-listed Peninsula Valdes, but there's not much to make anyone want to linger. However, I loved the touches of Welsh history found throughout the town: the Welsh club, the railway station, a smattering of old buildings that looked exactly like old buildings in Wales. Signs were written in Welsh and the Welsh flag was everywhere. It felt weirdly familiar and foreign all at once.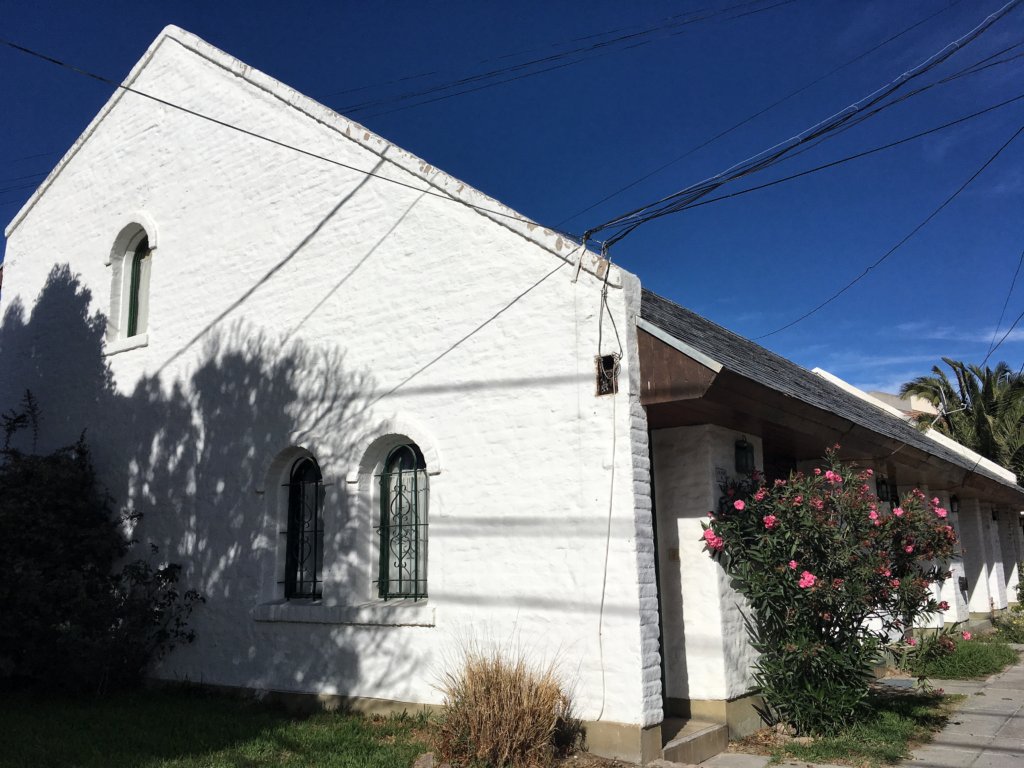 I travelled inland to Trelew – another fairly ordinary town but charming nonetheless. Welsh influence was even more firmly in evidence here. More bilingual signs, Welsh dragons aplenty, a tabernacle chapel and even an Eisteddfod Association. There's a clear sense of pride in their Welsh roots and people were delighted when I told them that I'd travelled from Wales. It was surreal seeing so much blatant "Welshness" in what still felt like a very Latin American town.
As with Puerto Madryn, there's not a huge amount to do in Trelew (although the bar in the historic Hotel Touring Club should definitely be on your list – one of its more notorious visitors was Butch Cassidy) but it's a good base for exploring the villages of Gaiman or Dolavon. Catching a bus is really simple, even if you have only basic Spanish. They run regularly from the main terminal at Trelew and the journey to Gaiman takes around 45 minutes. Dolavon takes a little longer.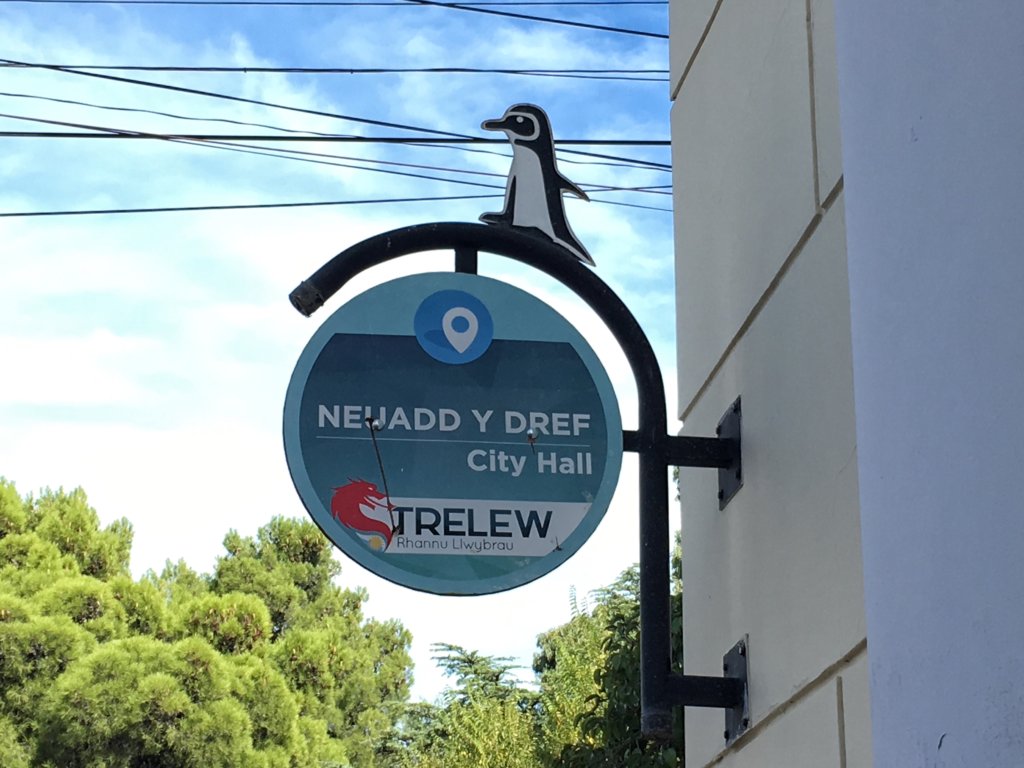 I chose to visit Gaiman and, as the bus pulled away from Trelew, I started to see changes in the landscape that helped me understand why the Welsh stayed. The dusty plains were transformed into a patchwork of small farmsteads growing a variety of fruit and veg. A river flowed through the area and there were trees – actual trees! Suddenly it felt a bit more like Wales and it was a lovely oasis in an otherwise desolate landscape. Gaiman itself is tiny and charming; it was the most "Welsh" of all the towns I'd visited so far. In fact, it reminded me very much of the open air museum of Welsh life at St Fagans where historic buildings are preserved to show people what ye olde Wales was like. Only this was real life, not a museum.
Most visitors come to Gaiman for a "traditional" Welsh afternoon tea and there are plenty of picturebook cafes in the town. I settled on Te House Ty Gwyn, a quaint tea shop in an old stone building. I was greeted by one of the waitresses who asked where I came from. I smugly answered "Wales" – and she then proceeded to rattle off something in fluent Welsh as I stared at her blankly. It's more than a little embarrassing when someone from Argentina can speak better Welsh than a Welsh person!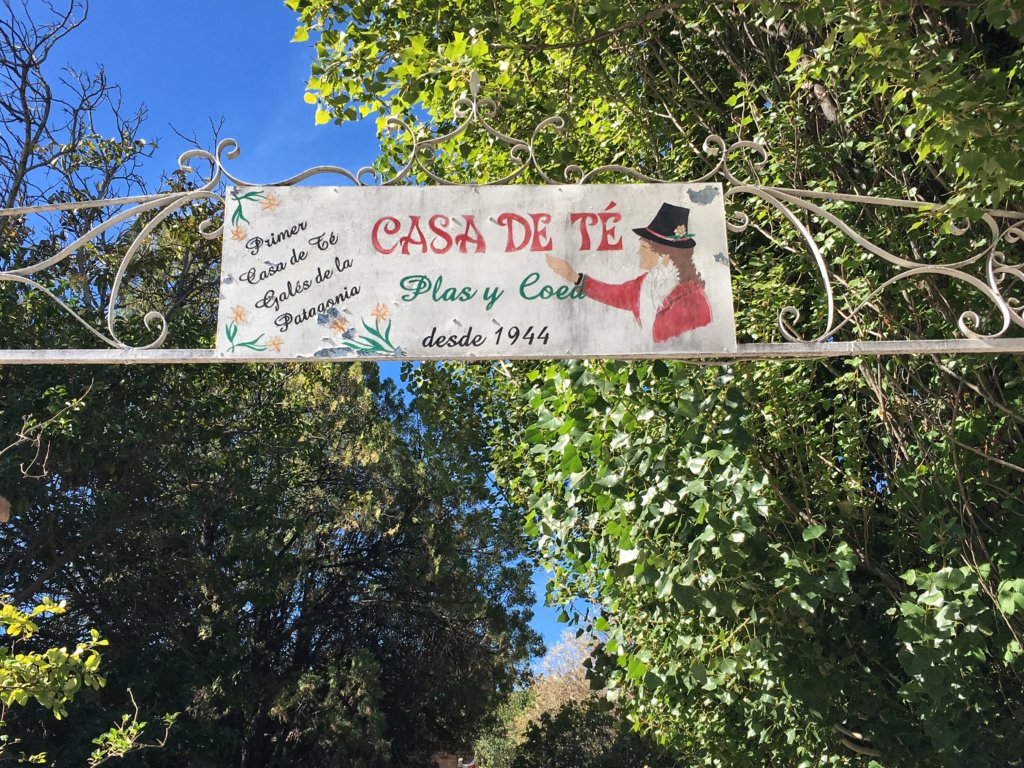 Language confusion straightened out, I was seated and served a gut-busting afternoon tea complete with sandwiches, scones, cakes and bara brith (a fruit bread typical of Wales). Everything was washed down with the first proper tea I'd tasted since arriving in South America. It even came with the same sort of ugly, hand-knitted tea cosy that you used to often find at an old person's house in Wales. Conspicuously absent, however, were Welsh cakes! I'm not the biggest fan of them but I'd say they were pretty fundamental to a Welsh tea. Maybe the first settlers didn't like them either…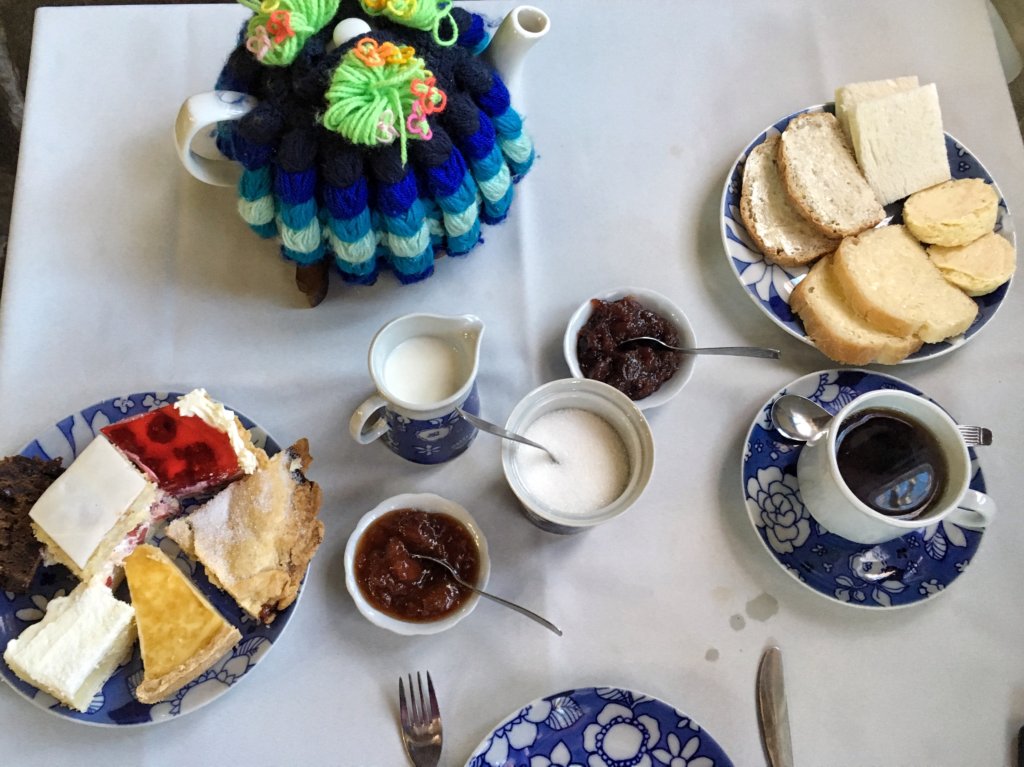 The girl who had greeted me on arrival joined me for a chat. Even though I can't speak Welsh, she was still enthusiastic about talking to someone from the motherland. It turned out that the tea house was owned by her grandmother, who made all the cakes and who still worked in the kitchen, despite being well past retirement age. I was introduced to her as I was leaving and was privileged to be shown the magnificent historic kitchen, which looked more like something you'd find in a country house rather than a catering business. The family are descended from some of the very first settlers who arrived on the 'Mimosa' so it was amazing to meet people with such a strong link to my own country. I was even invited for a drink later that evening at the local pub (with the wonderfully Welsh name of Mochyn Du or 'Black Pig'), although sadly I couldn't make it. And if all this hospitality wasn't enough, the curator of the local museum also took the time to welcome me and discuss the history of Welsh Patagonia – as well as act as translator when a curious Guaraní family from the Iguazu region wanted to introduce themselves.
Welsh Patagonia may be a niche travel destination but it felt like an obvious choice for me. Solo travel can be punishingly lonely – especially if you're an introvert like me – and I was a little concerned that being surrounded by reminders of home would only make me even more homesick. It turned out to be the opposite. When you're far from home, spending time with people who understand even a little of where you're from goes a long way.
Need to know…
I based myself in Puerto Madryn and Trelew, catching the bus to Gaiman for a day trip. I stayed at Atalaya guest house in Puerto Madryn – run by a lovely Bolivian family and excellent value for an expensive part of the world. In Trelew, I stayed at Hotel Centenario and actually ended up extending my stay. It's a comfortable, slightly retro hotel in the centre of town and within walking distance of the bus station.
Check the opening times of the tea shops in Gaiman. Most of them don't open until late afternoon.
Like it? Pin it!