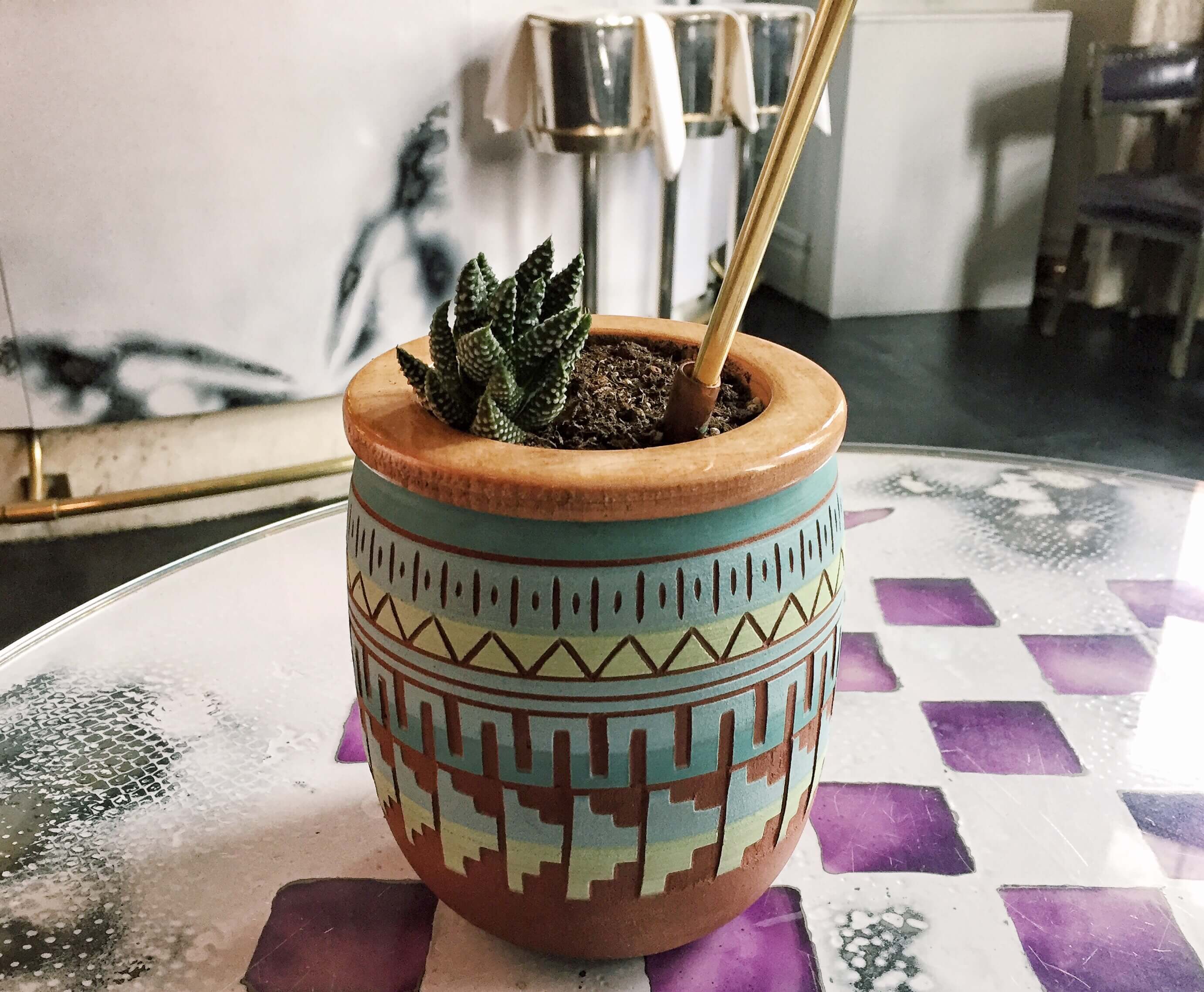 Bethnal Green
,
Clapham
,
Clerkenwell
,
Cocktails
,
Covent Garden
,
Dalston
,
Food and drink
,
London
,
Marylebone
,
Shoreditch
,
Soho
10 crazy London cocktails that you need to try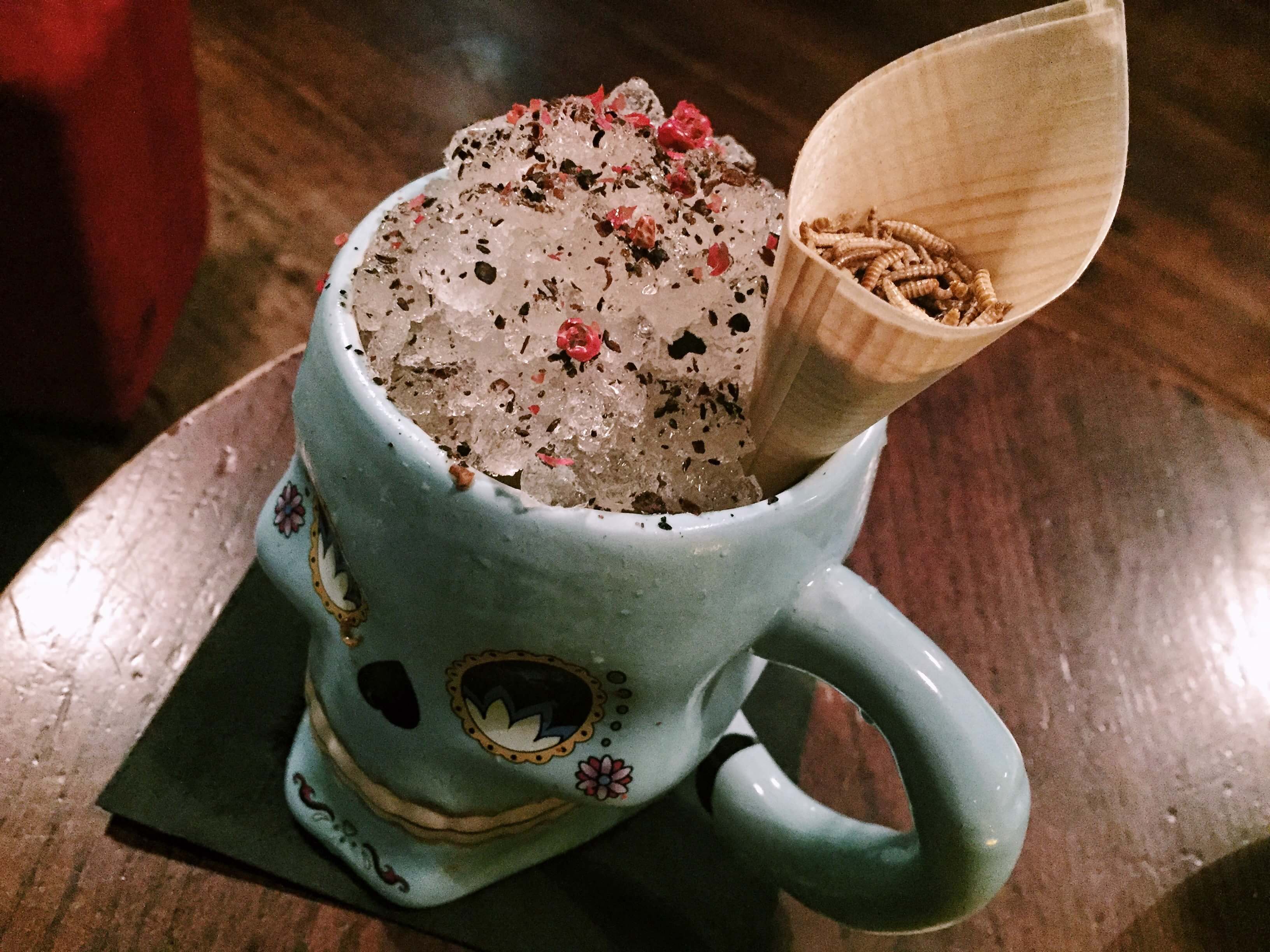 It takes a lot to satisfy the jaded palates of London. We've seen it all in this fair city. From restaurants that sell only crisps to boozy ball pits for adults; when it comes to "different" the bar just keeps getting raised higher and higher. So it's no great surprise that many of London's drinking dens offer more than just a pint of beer and a packet of pork scratchings. I've crawled my way around the capital's bars to seek out the weirdest, the strangest, the craziest cocktails that this town has to offer.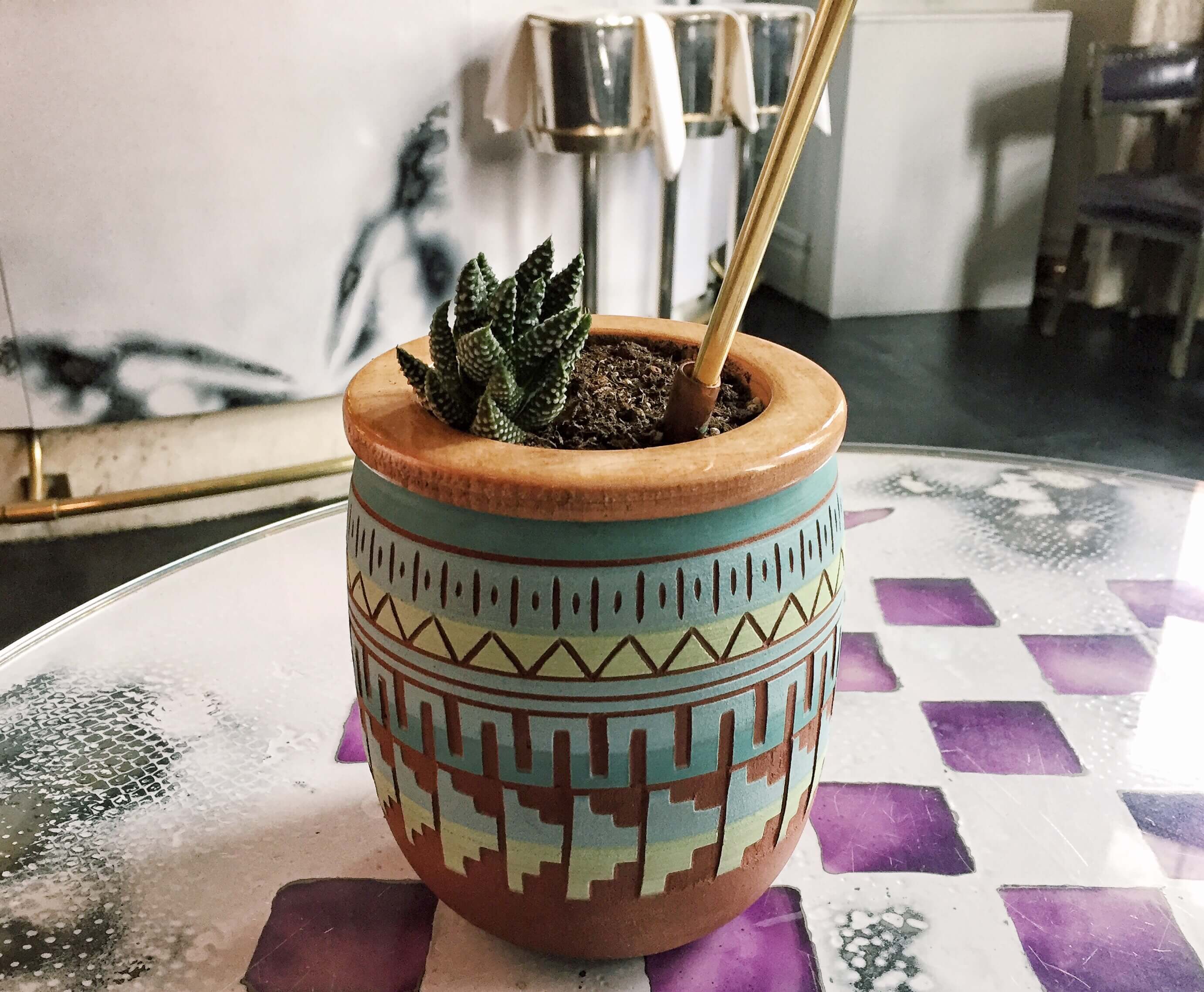 The cactus one – Artesian Bar
Artesian is renowned for its cocktails and rightly deserves its place on the World's 50 Best Bars list. Located in the 5 star Langham Hotel, this bar is pure class – and the price of the drinks reflects this. It's not a cheap place to drink but it's well worth visiting for a treat. There are many spectacular cocktails on their menu but "La Penca De La Vida" is a real gem. It's a celebration of the agave plant and is made with tequila, a Raicilla blend, mezcal, cactus and aloe vera. Raicilla is another agave spirit but, until recently, it was unsanctioned by the Mexican government. Artesian is one of the first bars to start using it. The cocktail is presented in a flowerpot, complete with real dirt and a real cactus! It tasted surprisingly fresh, with a slightly smoky aftertaste from the mezcal, and was dangerously drinkable. If you're not a fan of tequila then this drink is sure to change your mind.
Artesian Bar, The Langham, 1C Portland Place, W1B 1JA
La Penca De La Vida – £18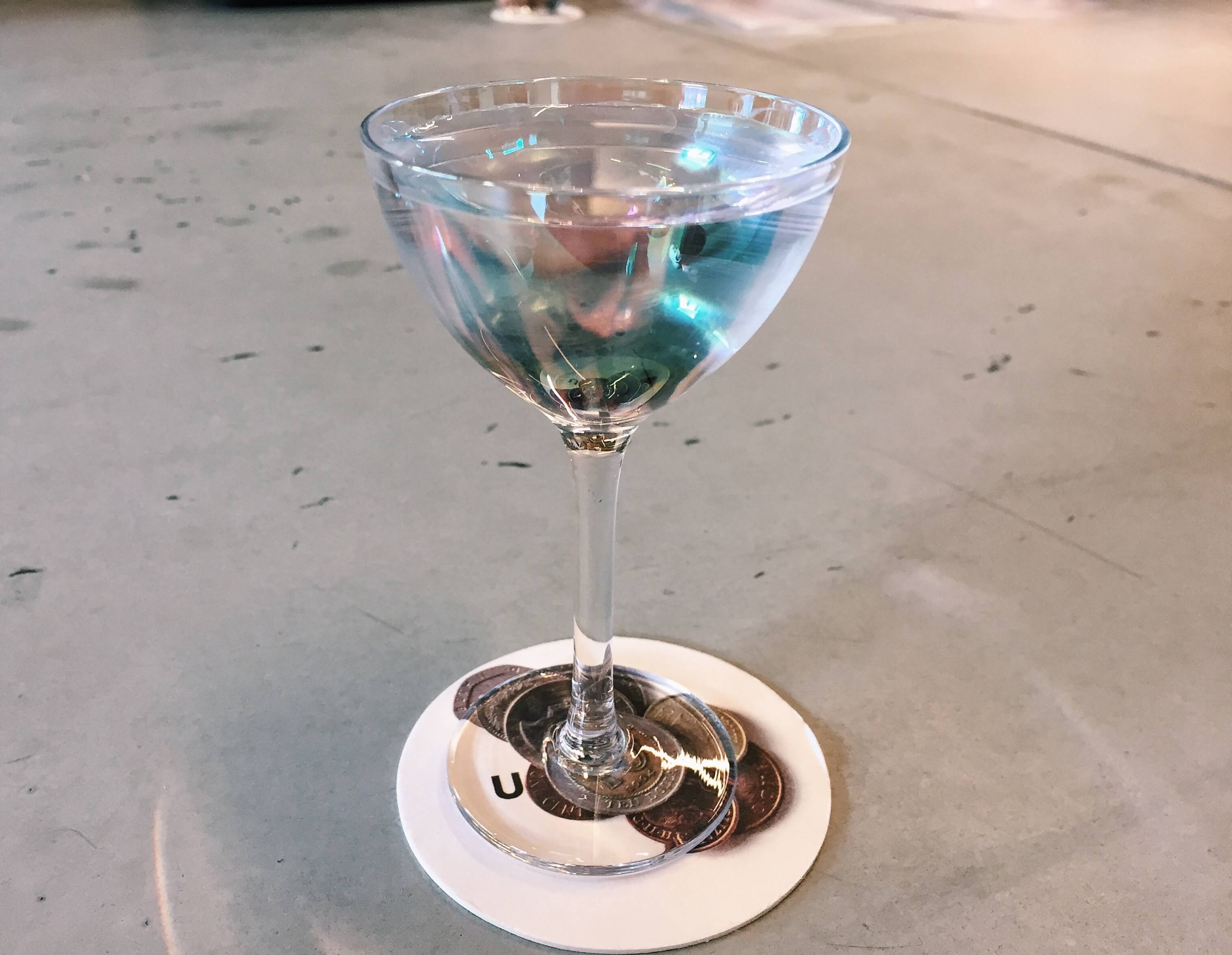 The dirty one – Untitled Bar
Untitled Bar is the latest offering from renowned mixologist Tony Coniglario and it's pure hipster (just in case you couldn't tell from the name…). The interior design is as minimalist and inscrutable as the list of cocktails. The abstractedly titled "Snow" is made with chalk, white clay, enoki mushroom and vodka. I really had no idea what to expect but the presentation of the drink was spartan as everything else – a small eggcup glass (a nod to those negronis at Bar Termini there) filled with a clear liquid. On closer inspection, the drink had an iridescent sheen which was really rather delightful. However, it tasted pretty much exactly as you would expect – like earth mixed with vodka. Perhaps the greatest surprise was that it wasn't as unpleasant as it sounded on paper, but I probably wouldn't order it again.
Untitled Bar, 538 Kingsland Road, E8 4AH
Snow – £7.50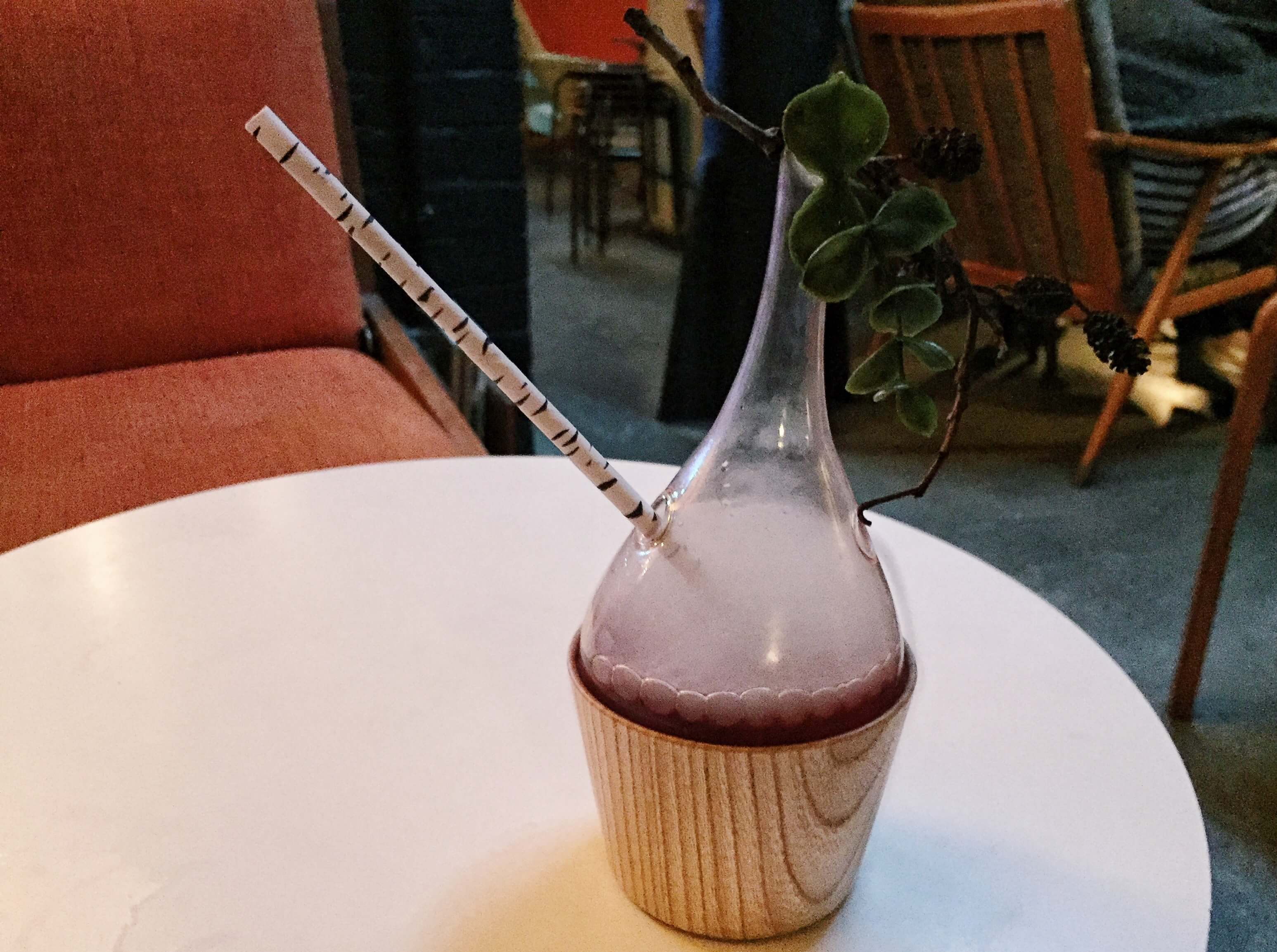 The immersive one – Lounge Bohemia
Lounge Bohemia don't actually tell you what spirits they use in their cocktails; you choose your poison based on flavour. Each drink is a carefully crafted piece of theatre so, no matter what you end up with, your eyes are guaranteed to light up with delight. I chose "Into The Woods" which was advertised as "cedar, birch, oak, spruce" like a really abstract version of those poncey menus you see in certain London restaurants. It arrived bubbling away in a little woody nest, smoke wafting everywhere as if it had been whipped up by a mad scientist, with a twig by way of garnish. Before I could even take a sip, the waitress recited a spiel along the lines of something you'd find on a mindfulness tape, about how I should imagine I'm wandering through a forest. I was invited to sniff the twig and then inhale the smoke – which went down the wrong way and caused my life to flash before my eyes for a moment. And maybe I did briefly cross over because the drink tasted heavenly. It was essentially a pine flavoured negroni and that's no bad thing in my book.
Lounge Bohemia, 1e Great Eastern Street, EC2A 3EJ
Into The Woods – £14
The breakfast one – London Cocktail Club
The bacon and egg martini by London Cocktail Club has been knocking around for a few years now but, despite a few young pretenders, it remains one of this city's more unusual cocktails. And everyone knows that pretty much anything can be improved with the addition of bacon. This madcap martini is made with Jack Daniels that's infused with smoked bacon and mixed with maple syrup, orange bitters, lemon juice and egg white. Last, but not least, it's garnished with a slice of streaky bacon and a Haribo fried egg. The egg white gives it a lovely creamy mouthfeel rounded off with a rich kick of booze from the Jack Daniels. The slight hint of lemon keeps everything from getting too heavy. It would be very easy to chug down a load of these but at least you get some bacon to line your stomach.
London Cocktail Club – various locations (I went to the Covent Garden branch)
Bacon & egg martini – £9.50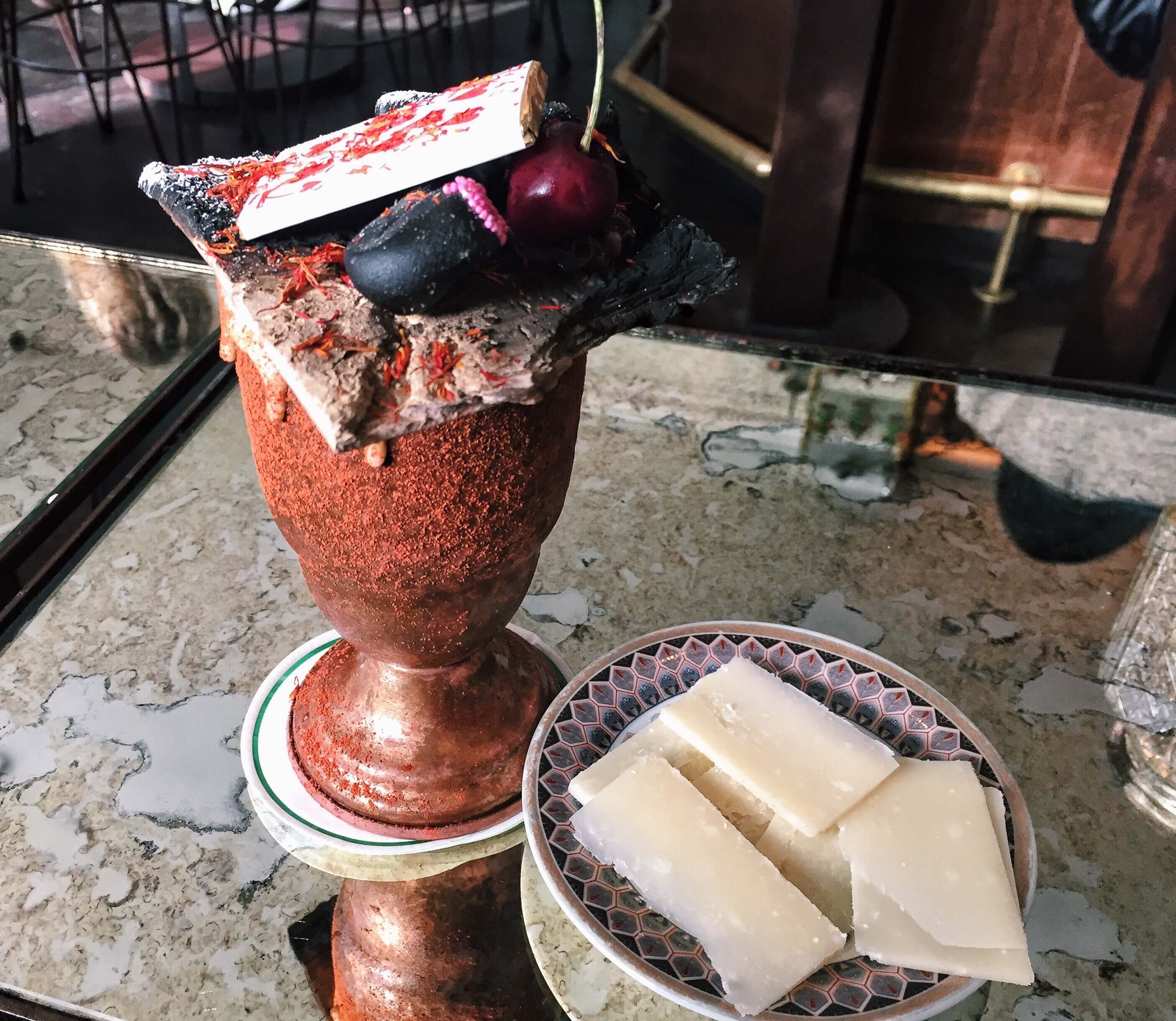 The tree bark one – The Gibson
I think this one wins my fictional award for the most bat-shit crazy cocktail in town, although I suspect pretty much everything on The Gibson's menu would vie for that trophy. This vintage-style bar divides up its theatrical cocktails according to months of the year. My cocktail – the wonderfully titled "Scandal in Bohemia" – wasn't actually made from tree bark. That was just part of the garnish – which also included a chocolate playing card, a licorice pipe and a cherry. Apparently they were all meant to represent different flavours found in the drink, which was made with sweet grass steeped Woodford Rye, absinthe, hemp cannabis, poppy "opium" oil, preserved oriental lemon brine, French confetti candy syrup, forbidden jelly ice and smoking wood mushroom. Phew! It was served in a goblet that was dusted with red sandalwood and rimmed with truffle-infused white chocolate. Oh and it came with a side of Parmesan cheese. Despite the plethora of ingredients, I was only getting the truffle that was around the edge of the glass. So perhaps it was just as well that I had the art installation style garnish letting me know what I should have been able to taste.
The Gibson, 44 Old Street, EC1V 9AQ
Scandal in Bohemia – £12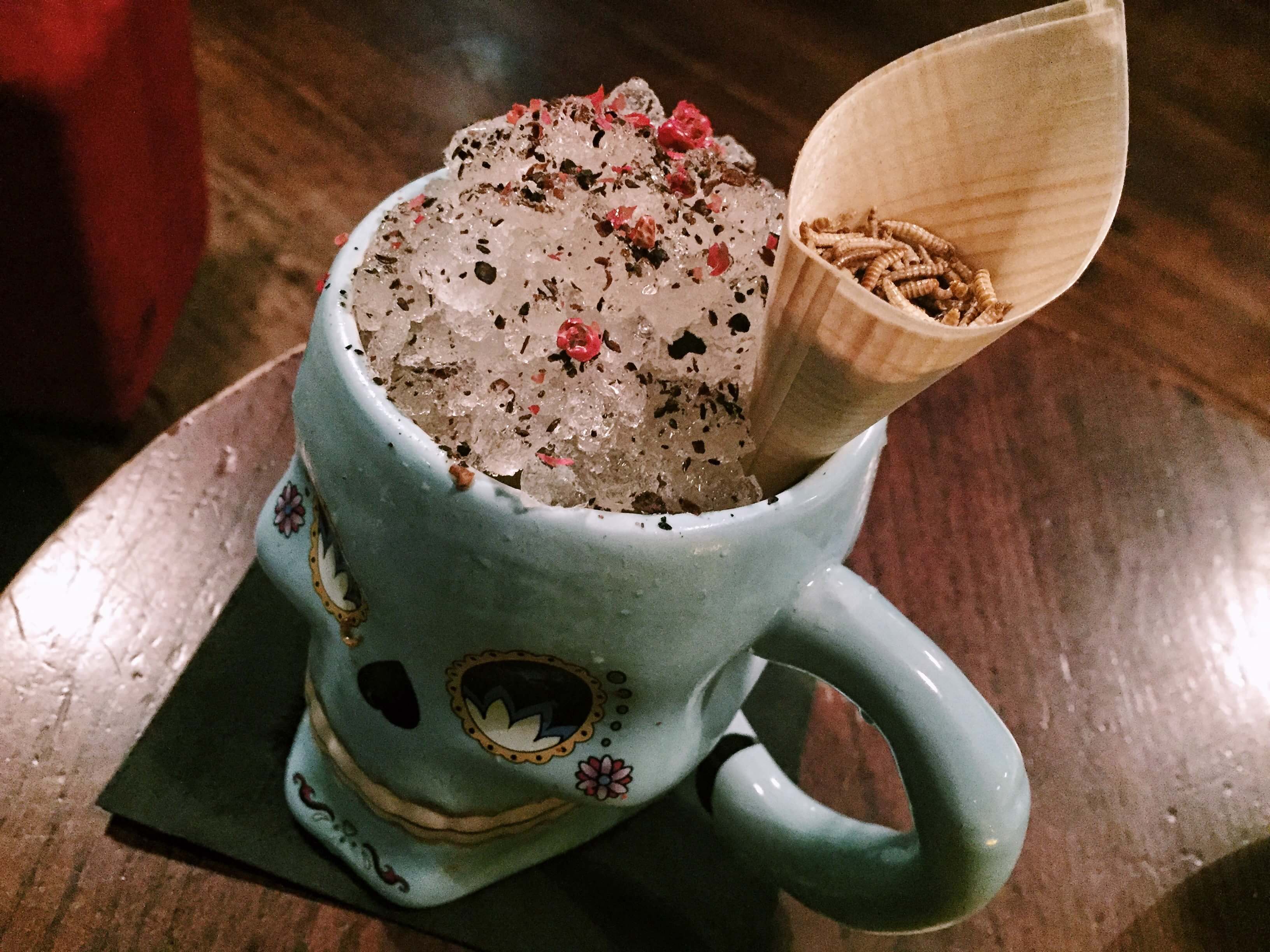 The insect one – Nightjar
Believe it or not, this was not the first insect cocktail I have tried. However, while the my first foray into insect imbibing was a bit of a let down, the Inca Cocktail from Nightjar was insect-tastic. Made with tequila, hazelnut oil, fresh tomatillo, tonka puree, fino sherry, Guajillo muscat, lime, Mexican oregano, epazote and buffalo worms, this Mexican melange is powerful stuff. As you would expect from a cocktail that's bold enough to incorporate bugs, this drink packs a real punch – and not just when it comes to the booze. It's seriously spicy, with a peppery hit that borders on acrid yet manages to be totally delicious at the same time. The worms arrive by way of a garnish, in a little paper cone, but they also make an appearance in the cocktail mixture. They're crispy and don't really taste of anything much; maybe slightly popcorn-esque, However, their soggy presence at the bottom of the drink is quite disconcerting!
Nightjar, 129 City Road, EC1V 1JB
Inca Cocktail – £12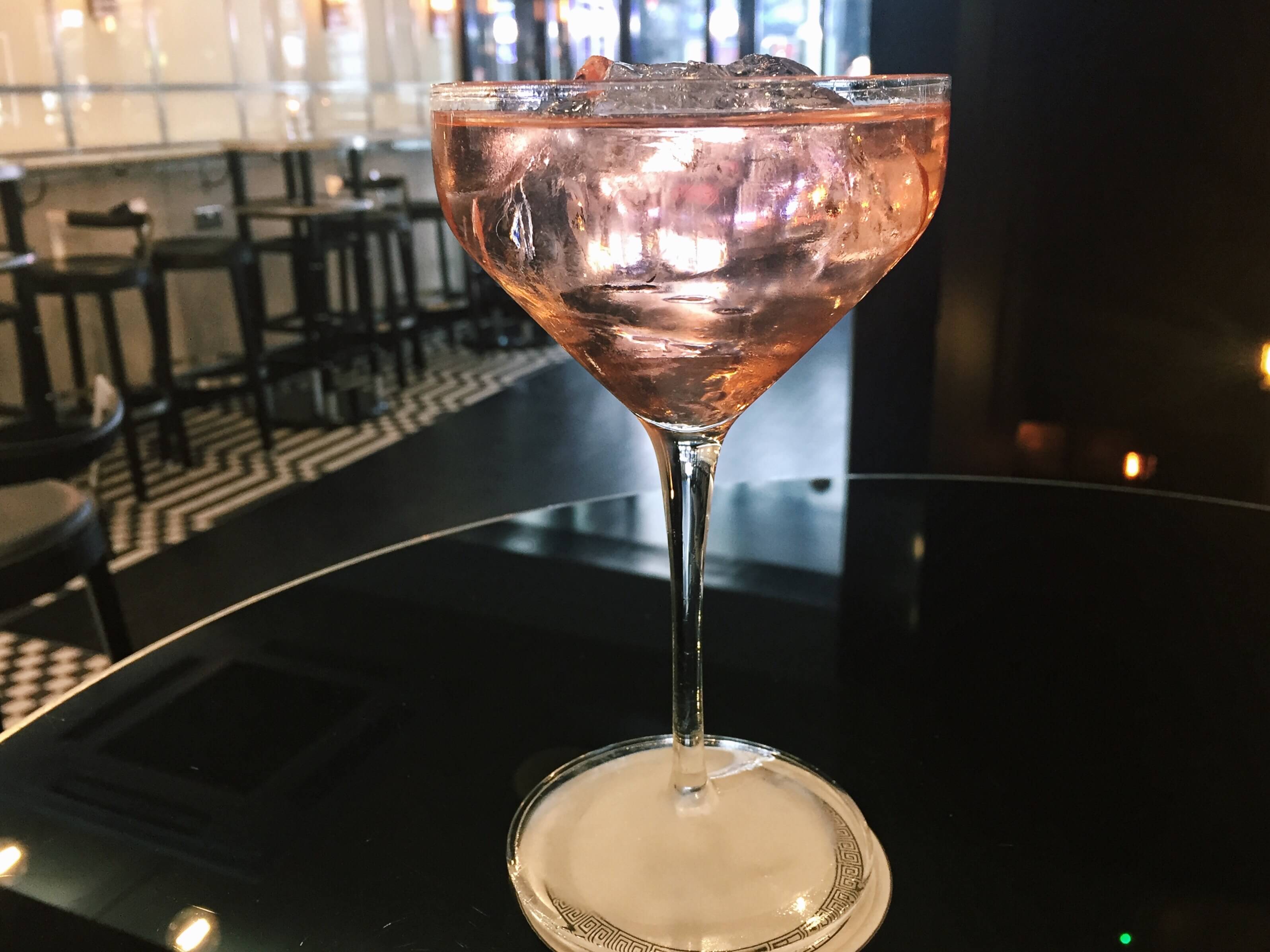 The custard one – Swift
I'm not ashamed to admit that I have a flagrant love affair with custard. I have been known to eat a whole tin of the stuff just on its own. But custard in a cocktail? Not too sure about that. I had visions of gloopy custard suffocating the life out of everything else in the drink. However, the Rhubarb and Custard Milk Punch from Swift demolished all my expectations by appearing as a translucent pale pink drink in a martini glass. No custard to be seen anywhere. This cocktail is made with calvados, rhubarb, custard and lemon, and the rhubarb and custard bit is actually clarified in-house resulting in the clear pink drink that was served to me. Although apparently the colour depends on the colour of the rhubarb – it might be pink one week and yellow the next. Even the flavour surprised me; it was really refreshing, with a hint of creaminess on the back of the palate from the custard.
Swift, 12 Old Compton Street, W1D 4TQ
Rhubarb and custard milk punch – £10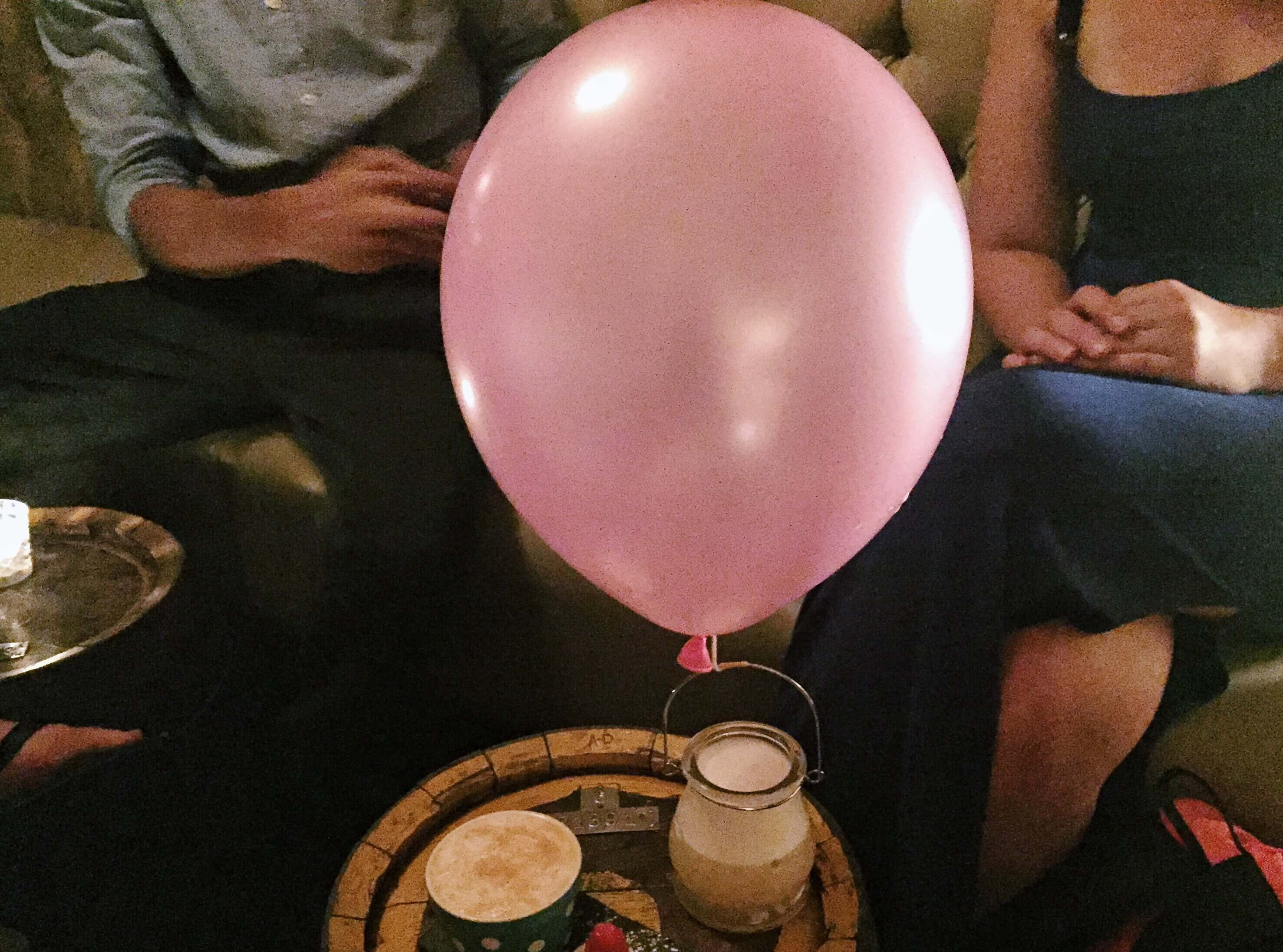 The balloon one – Purl London
Purl is yet another speakeasy bar. However, it differentiates itself with its fantastical cocktail menu. Its signature drink – the Mr Hyde – is the one that graces most of its promotional photos; smoke billowing out from a cauldron like a witches brew. However, my magpie-like attention was caught by another drink altogether – the Cerez Joker. I watched the bar staff churn out drink after drink with a balloon tied to them, and I knew that I had to try one. This cocktail is made with vodka, Cherry Marnier, Krupnik, honey, lemon and egg white and is served in a jar with a balloon tied to its handle. The balloon is then sprayed with orange blossom, the string that ties it to the glass is set on fire and the balloon eventually pops, detonating its orange mist everywhere. As if all that wasn't enough, the cocktail itself tastes absolutely gorgeous.
Purl London, 50-54 Blandford Street, W1U 7HX
Cerez Joker – £13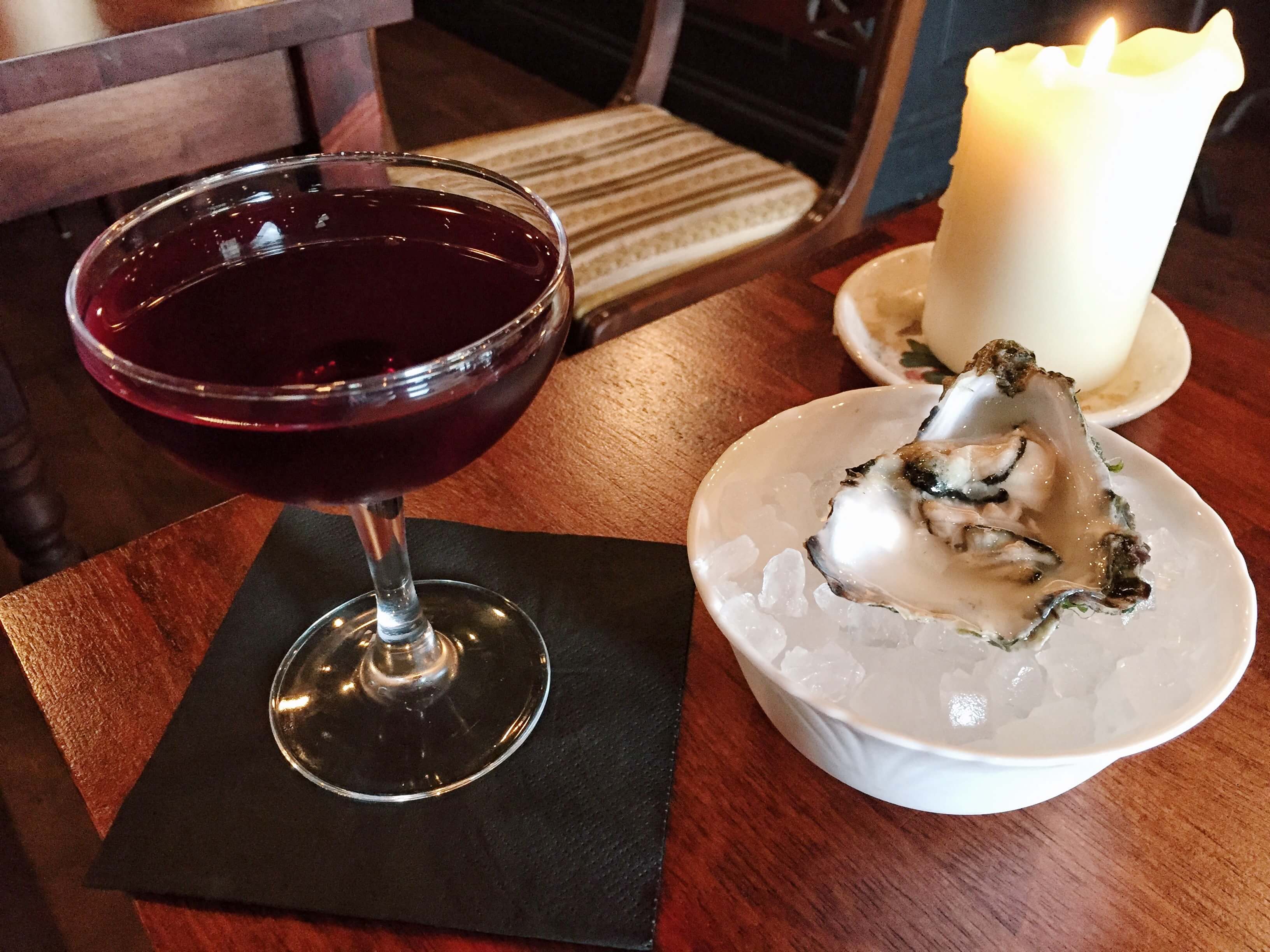 The carrot one – The Walrus Room
The Walrus Room is a brilliant addition to Clapham Junction. Yes, it's another one of those speakeasy sorts but it's so gorgeous that you can't begrudge the fact that it's one of a zillion speakeasy bars in London. It's inspired by Lewis Carroll and it certainly feels like you've wandered into a Victorian drawing room. Their cocktail list also follows the Lewis Carroll theme, such as the Rabbit Hole which is made with purple carrot Bols Genever and purple carrot cordial.  It's served with an oyster on the side and is designed to be sipped after you've slurped down the oyster. The saltiness of the oyster perfectly compliments the vinegar sourness of the drink. In fact, I was surprised that the cocktail wasn't sweeter considering it's made pretty much entirely from carrot. If you want to get drunk AND get one of your five a day then this is the drink for you.
The Walrus Room, 40 Battersea Rise, SW11 1EE
The Rabbit Hole – £10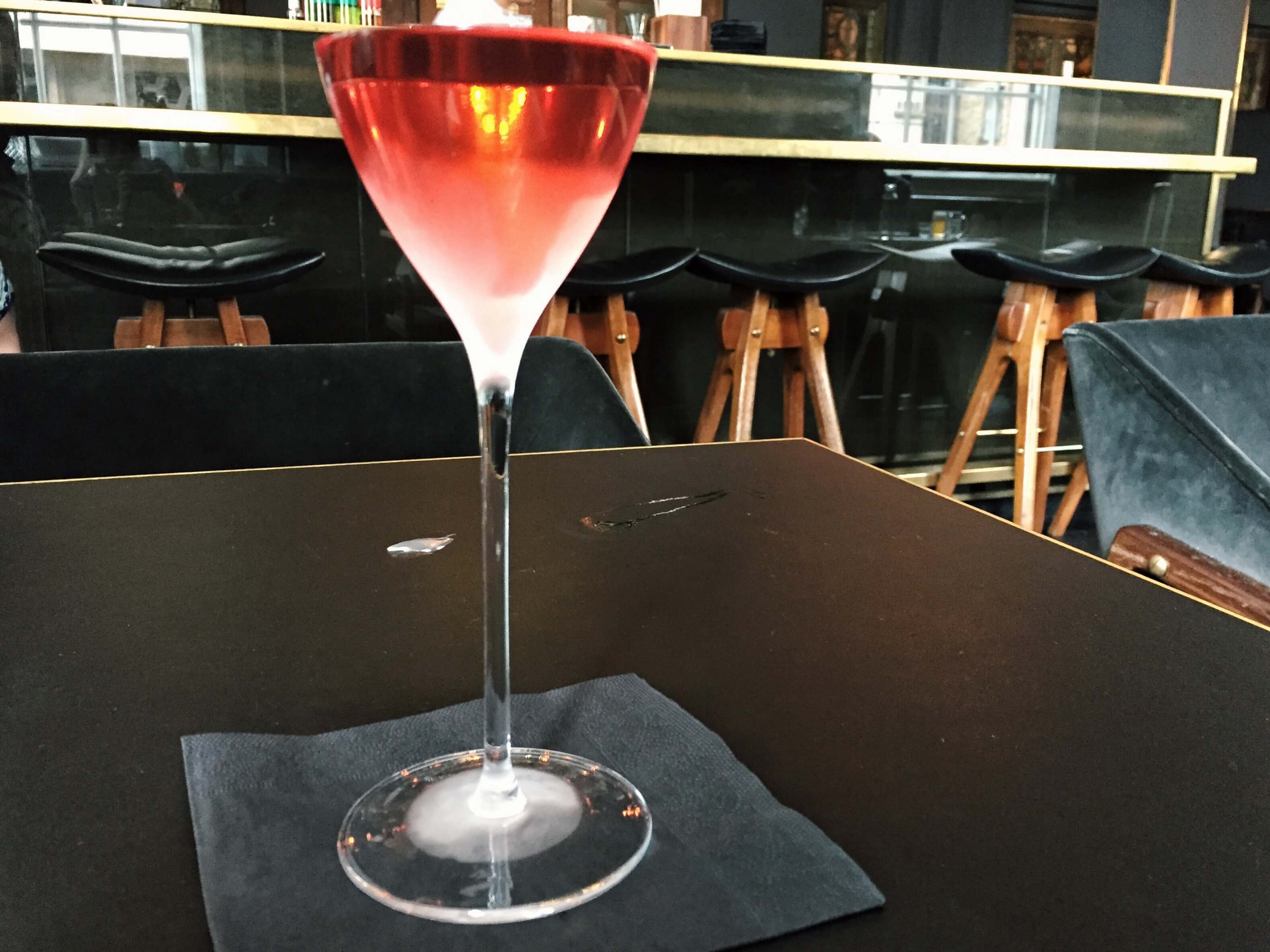 The foie gras one – Peg + Patriot
The cocktail menu at the Peg and Patriot won the most creative menu in this year's Time Out Bar Awards and it's easy to see why. The cocktails are inspired by well-known chefs or cooking techniques. You won't find anything like a Long Island Iced Tea or Sex on the Beach on this menu. Instead you get "Foraged Berries", "Buckwheat" or "Peanut". I tried the one called "Foie Gras", made with a foie gras and dark chocolate distillate, rum, sugar, dry raspberry, hazelnut dry port, Peychaud bitters and saline. I didn't pick up any of the foie gras whatsoever, but it did taste very strongly of raspberries with a hint of chocolate. This is a drink designed for sipping; there's a thumping great boozy kick to it. It wasn't unpleasant but I wonder if they're trying to be a bit too clever?
Peg + Patriot, Town Hall Hotel, Patriot Square, E2 9NF
Foie Gras – £10
Have you tried any of these cocktails or have you got any other suggestions? Let me know in the comments!