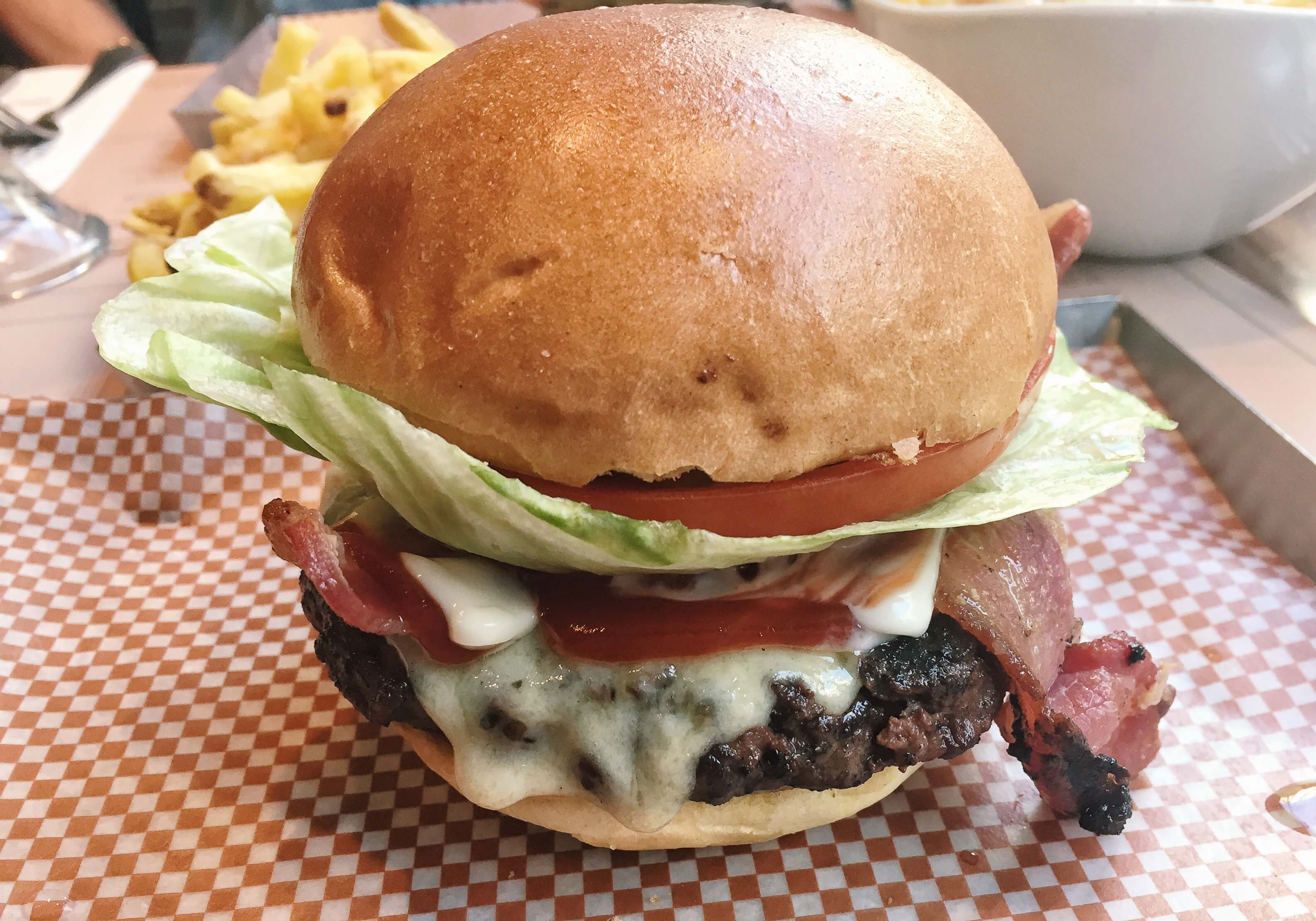 BRGR.CO: Going back to basics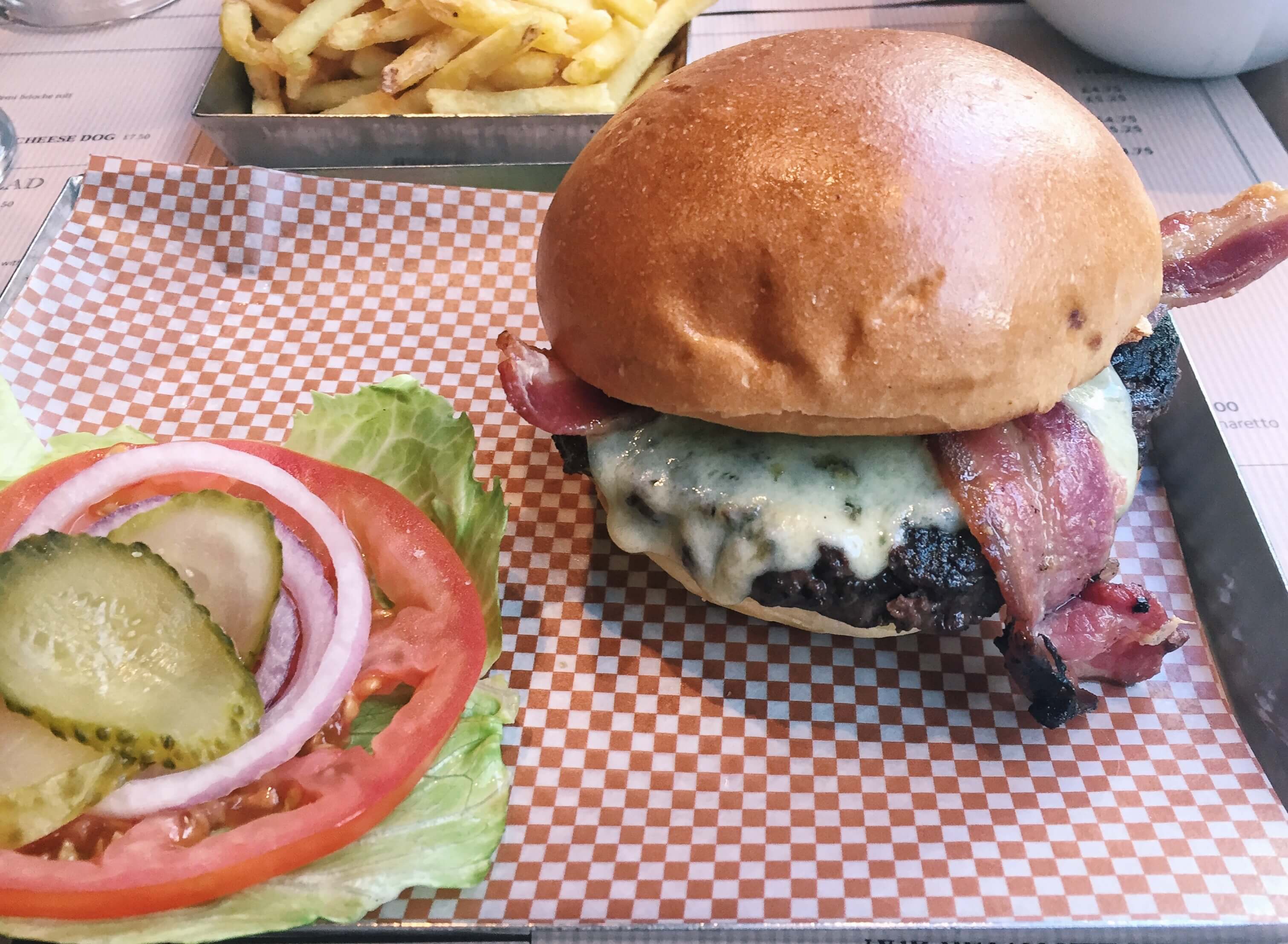 Have we reached peak burger? Is that even possible? I don't know about you but I'm starting to get a little weary of it all. Once upon a time, when your fast food options were McDonalds or Burger King or a greasy van on a roadside, the likes of Meat Liquor and even Byron seemed daring and exciting. But now those trendy burger joints are as ubiquitous as the fast food chains that they once stuck two fingers up at. So where now for the once humble burger? In the case of BRGR.CO you go back to basics. You make it all about the meat.
BRGR.CO isn't pretentious. There's no loud music or graffiti. The decor isn't "distressed" or "shabby chic". There are no quirky names or gimmicks attributed to their burgers. It's the Ronseal of burger bars – it does what it says on the tin. You want a cheeseburger? You get a cheeseburger. You want to wash it down with a milkshake? You can choose from all the classic milkshake flavours. However, at BRGR.CO you also get to choose your burger as if you were in a steakhouse. That's right – you can choose which cut of meat that you would like. There are three options available: Blade, Hanger and Rump. Blade is their entry level burger; a mixture of bavette (blade) steak and brisket. Hanger is exactly that – 100% hanger steak, and Rump is a blend of juicy rump (obvs) and prime rib.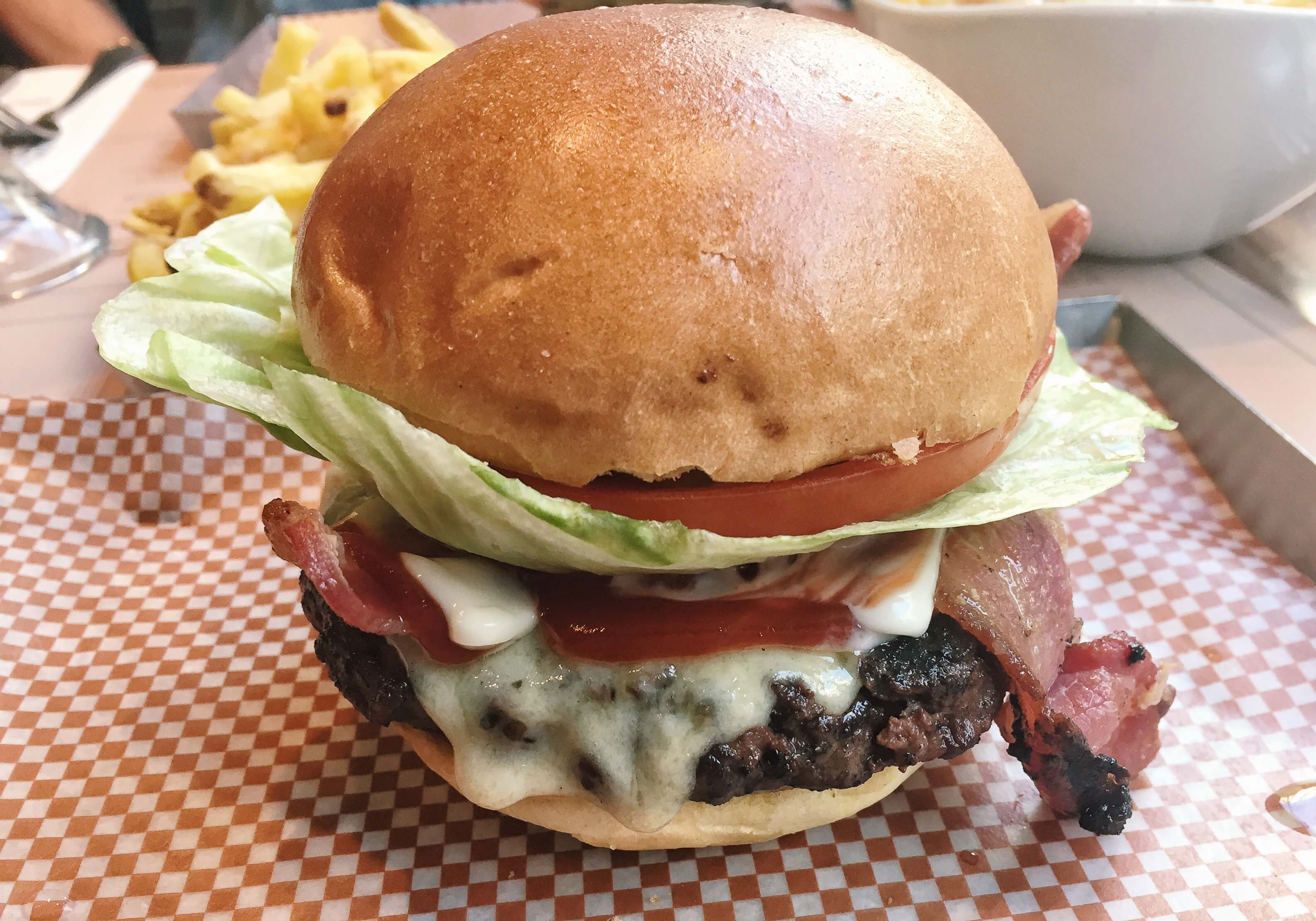 The burger toppings are all pretty straightforward, although there are two slightly more unusual options: the chilli burger, made with red chillis and chipotle mayo, and the bacon and guacamole burger. We played it safe and ordered a couple of solid bacon cheeseburgers. The burgers were presented, deconstructed, on a tray with the salad (lettuce, tomato, gherkins, red onion) and top half of the bun off to one side. I wasn't sure about this at first but actually it's a pretty good idea, as it allows you to pile on your preferred choice of dressings and add any salad-y bits as you see fit – rather than dig around in a pre-assembled and invariably messy burger to extricate elements you don't like (such as gherkins…).
The burgers were refreshingly ordinary. The meat was juicy; a couple of rashers of bacon were unceremoniously slung over the top of the burger, like a pair of discarded trousers, but that was fine because…you know…bacon. The menu promised a choice of cheese but no-one asked us what our preference was so I'm guessing we ended up with cheddar. Which is no bad thing, although the greedy little cheese beast in me would have liked a bit more. But what I liked most of all is the fact that they BRGR.CO use a demi-brioche bun. I'm kind of over brioche buns. They once seemed a bit posh but in reality all they add is an increased risk of indigestion. So a demi-brioche bun was a welcome change; being neither too rich nor too plain it was, like the porridge of littlest bear in Goldilocks, just right.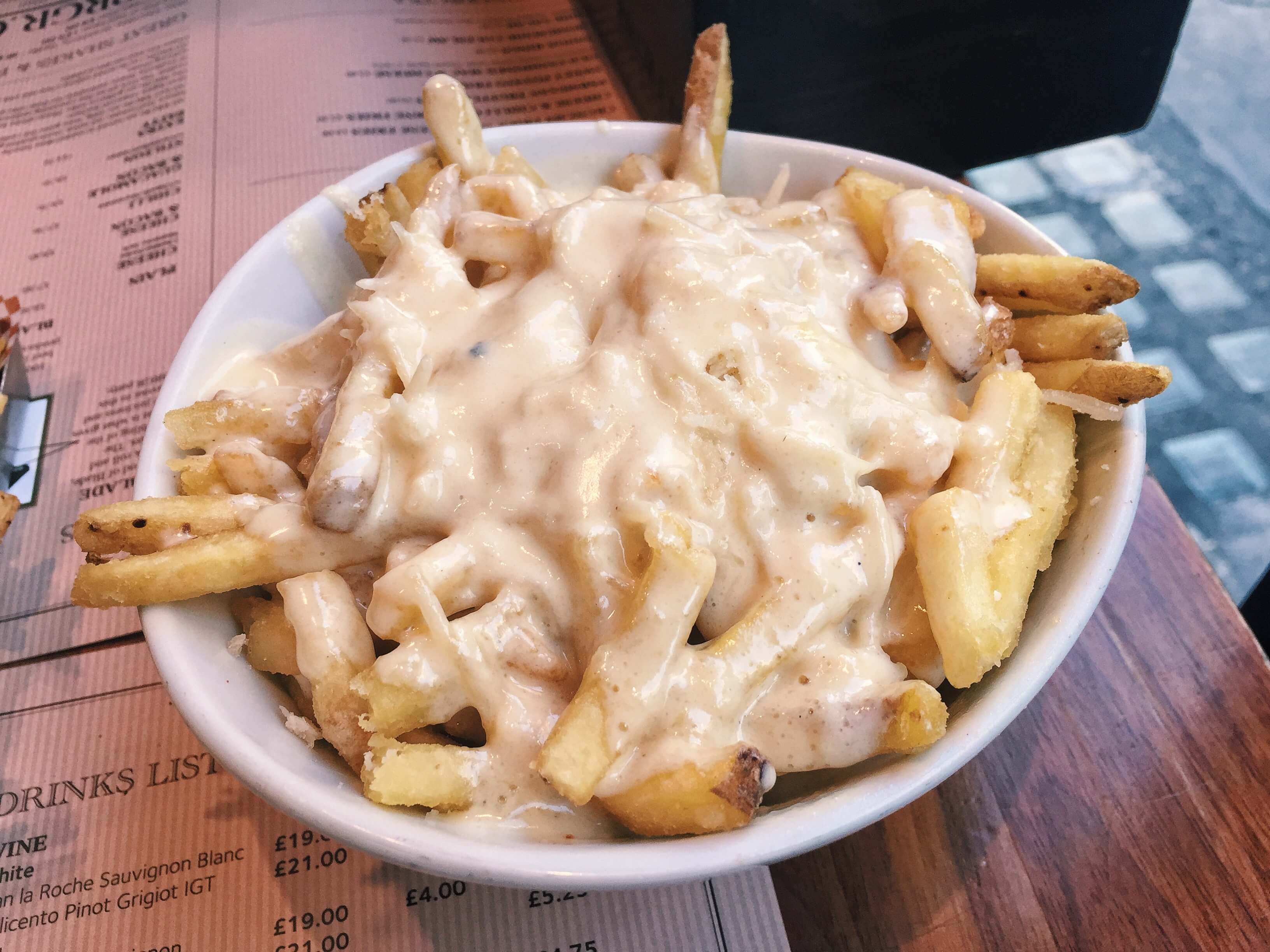 Burgers aside, there were two other items on the menu that made my heart skip a beat – Oreo milkshakes and parmesan truffle fries. We were told that there was no vanilla milkshake available, for which read "there was no vanilla ice cream" (more on that later) so my Oreo milkshake was made using chocolate ice cream instead. Oh the humanity…(*sarcasm*) As for the fries….I'm just so grateful that I live in a time where parmesan truffle fries are a thing. I mean, I thought cheesy chips were the bomb when I was younger but now they seem hopelessly quaint and old fashioned. Unlike the burgers, the cheese here was gooey and plentiful – almost like a ridiculously decadent cheese sauce.
The dessert menu at BRGR.CO is limited and – like the main menu – is made up of fairly ordinary dishes, like warm chocolate brownie or ice cream sundae. The crumble on offer was apple and banana, which I considered to be a slightly odd combination but perhaps that's just me. It was supposed to have been served with vanilla ice cream but, as they didn't have any, it came with chocolate instead – which made the whole mix of flavours even weirder! Nonetheless my friend seemed to like it. The baked vanilla cheesecake that I ordered was less of a success. It was a dry, dense door stop of a cake; unsalvageable even by the strawberry sauce that artfully decorated the plate. The fact that the word "cheesecake" is spelled incorrectly on their website probably says it all. It's a dish that no-one cares about, including the person who made it.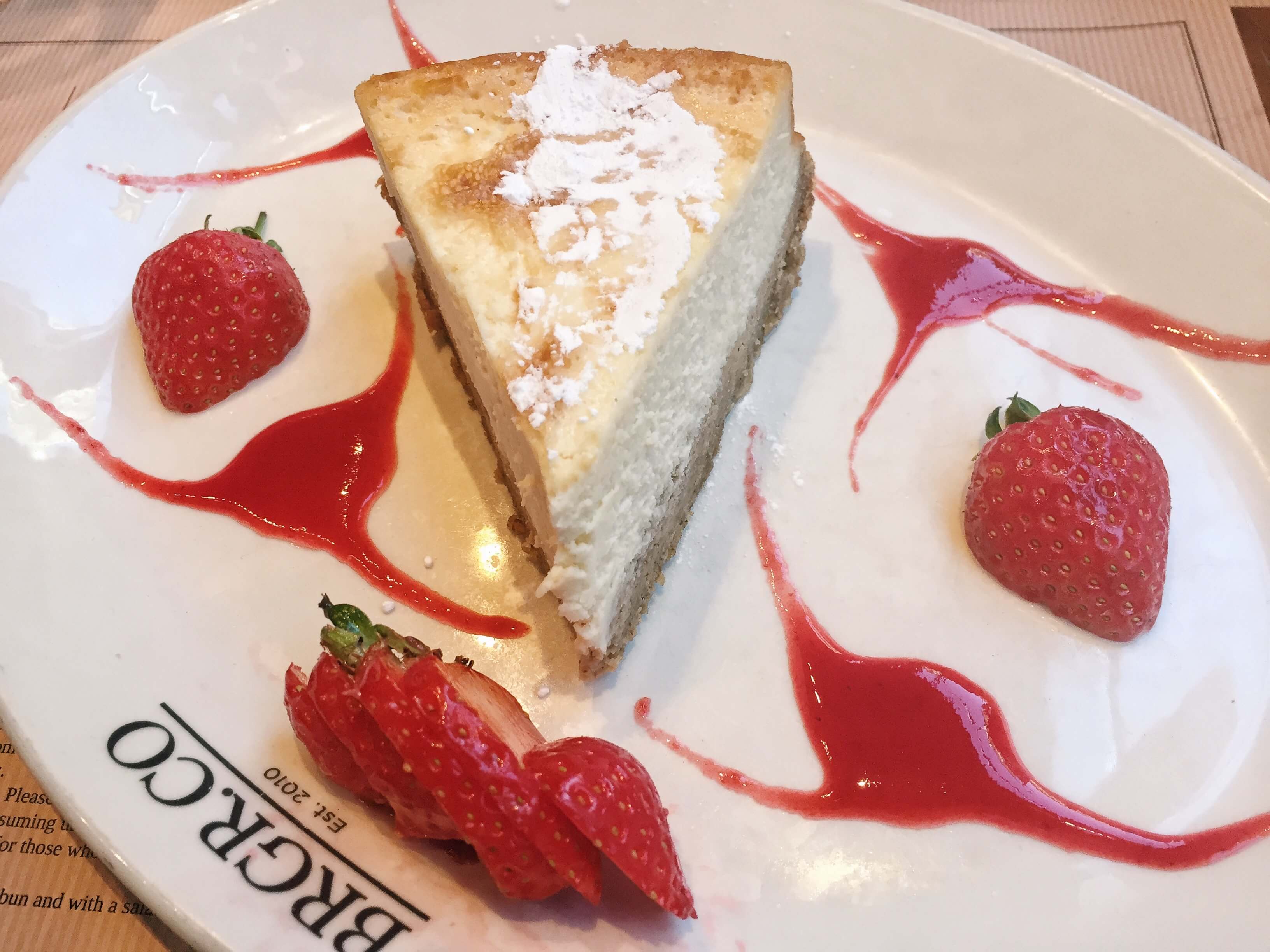 You can't really go wrong when it comes to burgers. Actually, no, you can potentially go very wrong; however, the burgers from BRGR.CO are a safe pair of hands. The meat is good quality; you can save or splurge, depending on your choice of meat; they're generously proportioned; and the toppings err on the safe side. In a city that's overflowing with gimmicks, a no-nonsense burger joint is a breath of fresh air.
BRGR.CO, 187 Wardour Street, W1F 8ZB or 127 King's Road, SW3 4PW
I was advised that BRGR.CO will soon be making some exciting changes to their menu and venues so watch this space!
Many thanks to Lioneye Media and BRGR.CO for inviting me to dine at their Soho branch. All opinions are, as ever, my own.