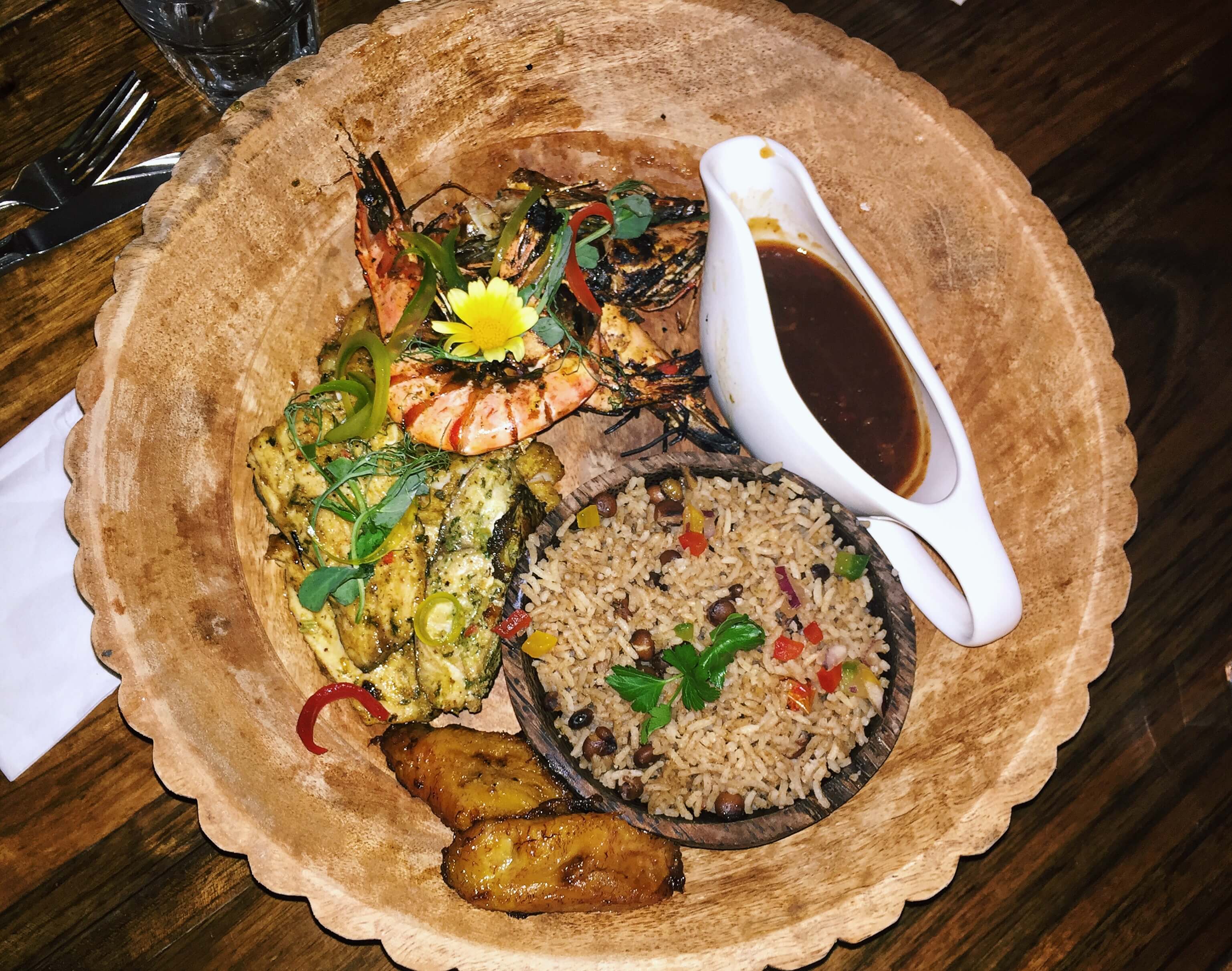 Cottons: Bringing the sunshine to Shoreditch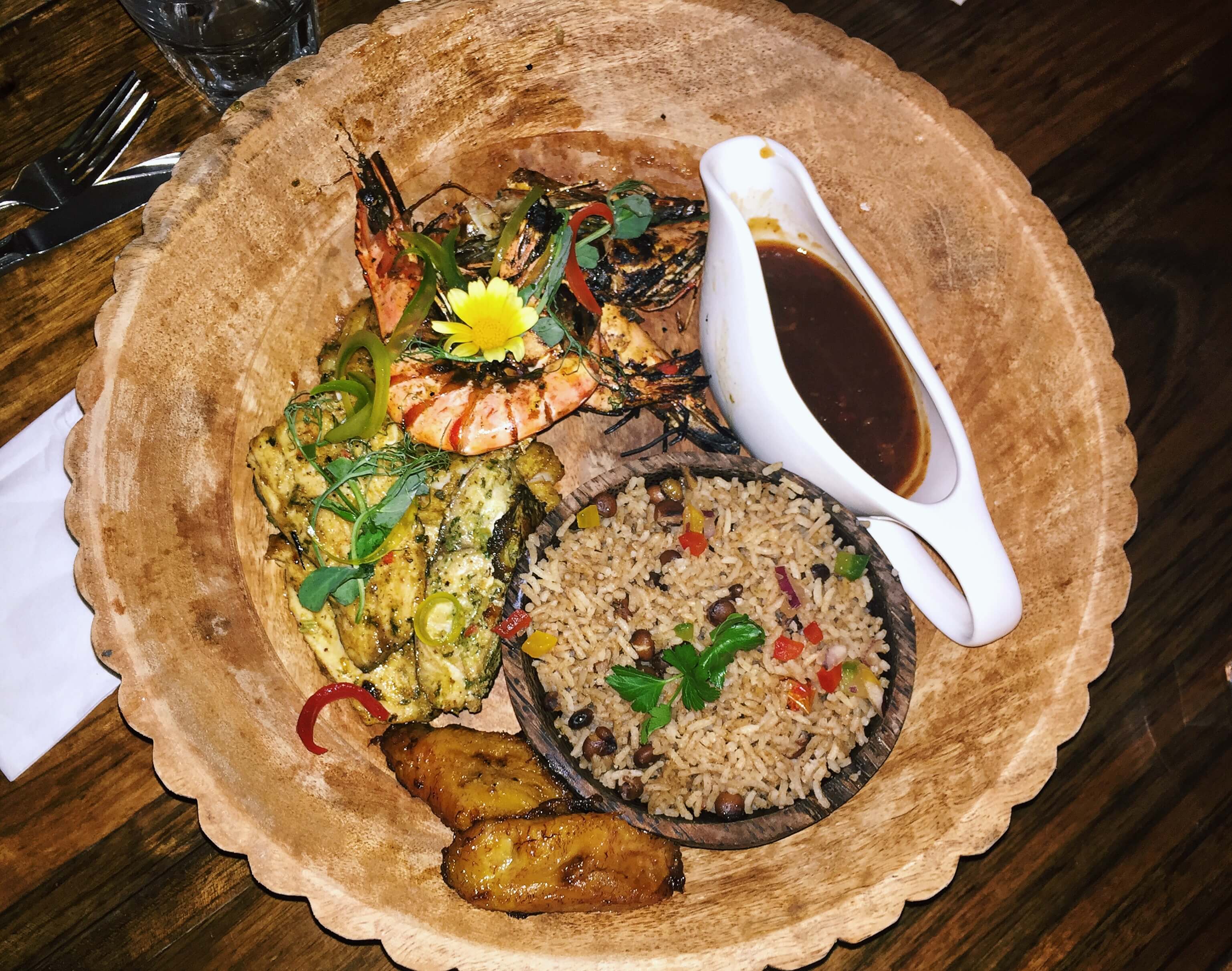 There are rare moments, when the British summer is playing ball, that London can feel fairly exotic. When the sun beats down and Londoners pour outside, noise levels rising, the scent of grilled meat in the air, music streaming out from cars and bars, it's easy to pretend that you're in an entirely different country. This is helped along with a spot of world cuisine from London's diverse restaurant scene. I was recently transported to the Caribbean thanks to a balmy summer evening, jerk BBQ and copious amounts of rum at the new Cottons restaurant in Shoreditch.
When I first moved to London I lived around the corner from the very first Cottons restaurant on Exmouth Market. I had never tried Caribbean food before and, at that point in my life, it was both exciting and slightly intimidating. Curried goat? Oxtail? These were all things that I had never even thought about eating before – which meant that we were straight into Cottons for dinner at the earliest opportunity. Sadly, their Exmouth Market branch has now closed, but Cottons continues to thrive and have now opened their third restaurant in Shoreditch.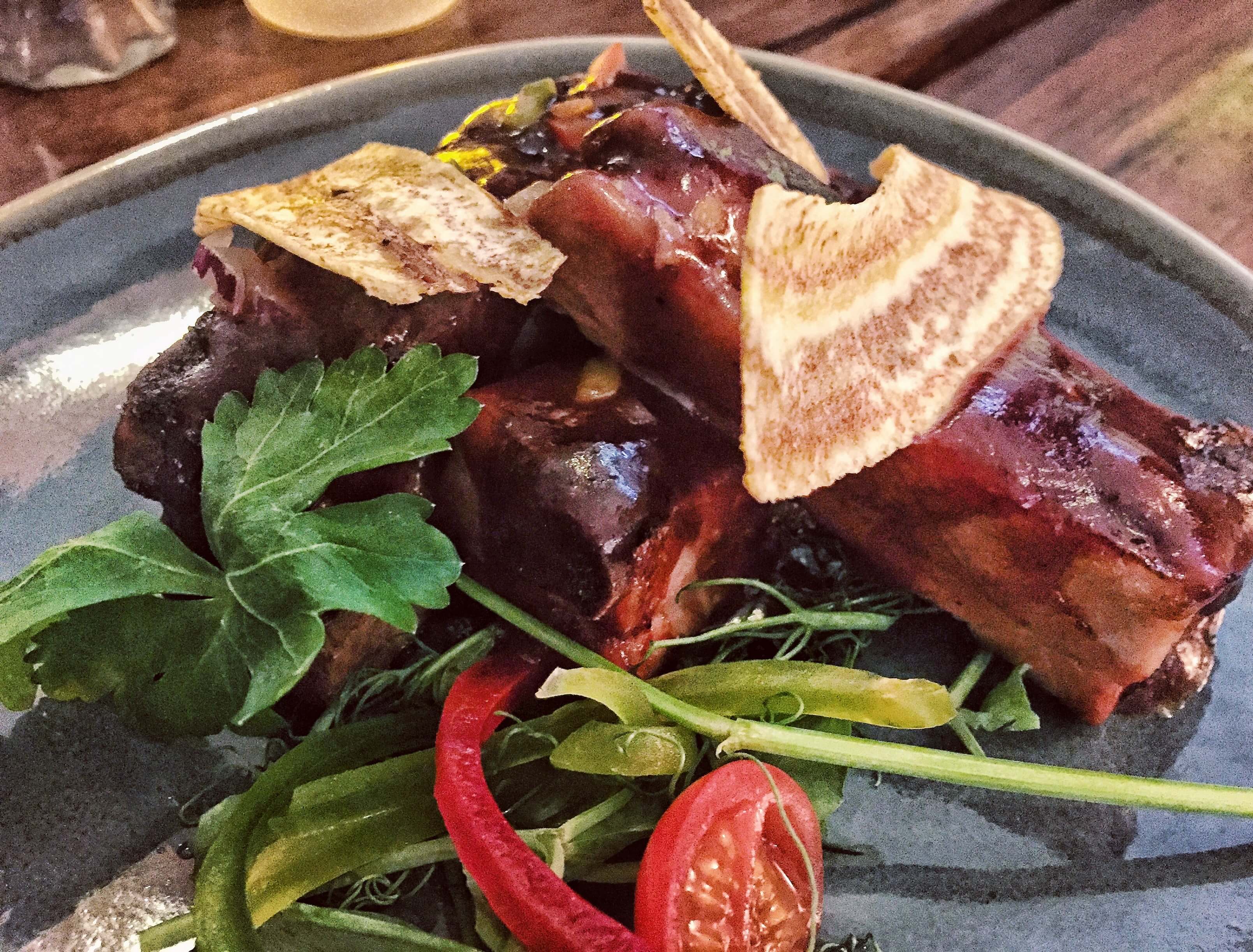 In true Caribbean style, we started our evening with a rum tasting session by Angostura. You may have heard of Angostura bitters already; that indispensable little bottle behind the every bar in the land. However, like me, you may not have realised that they also have a range of rum. To me, just the name "Angostura" conjures up images of sun drenched islands, lazy days and music-filled nights, so of course they make rum too! We sampled 6 different varieties – from the wonderful Amaro di Angostura with its Christmas-rich flavours of cloves and oranges, to their citrusy Reserva Blanca, their sweet and buttery 7 year old and and their caramel-soft 1824. I've never been much of a rum drinker and, if I do partake, it's usually mixed in with something else. However, I would happily sip on a few of these rums neat and get very drunk in the process. Check out the Cottons website for their schedule of FREE rum masterclasses!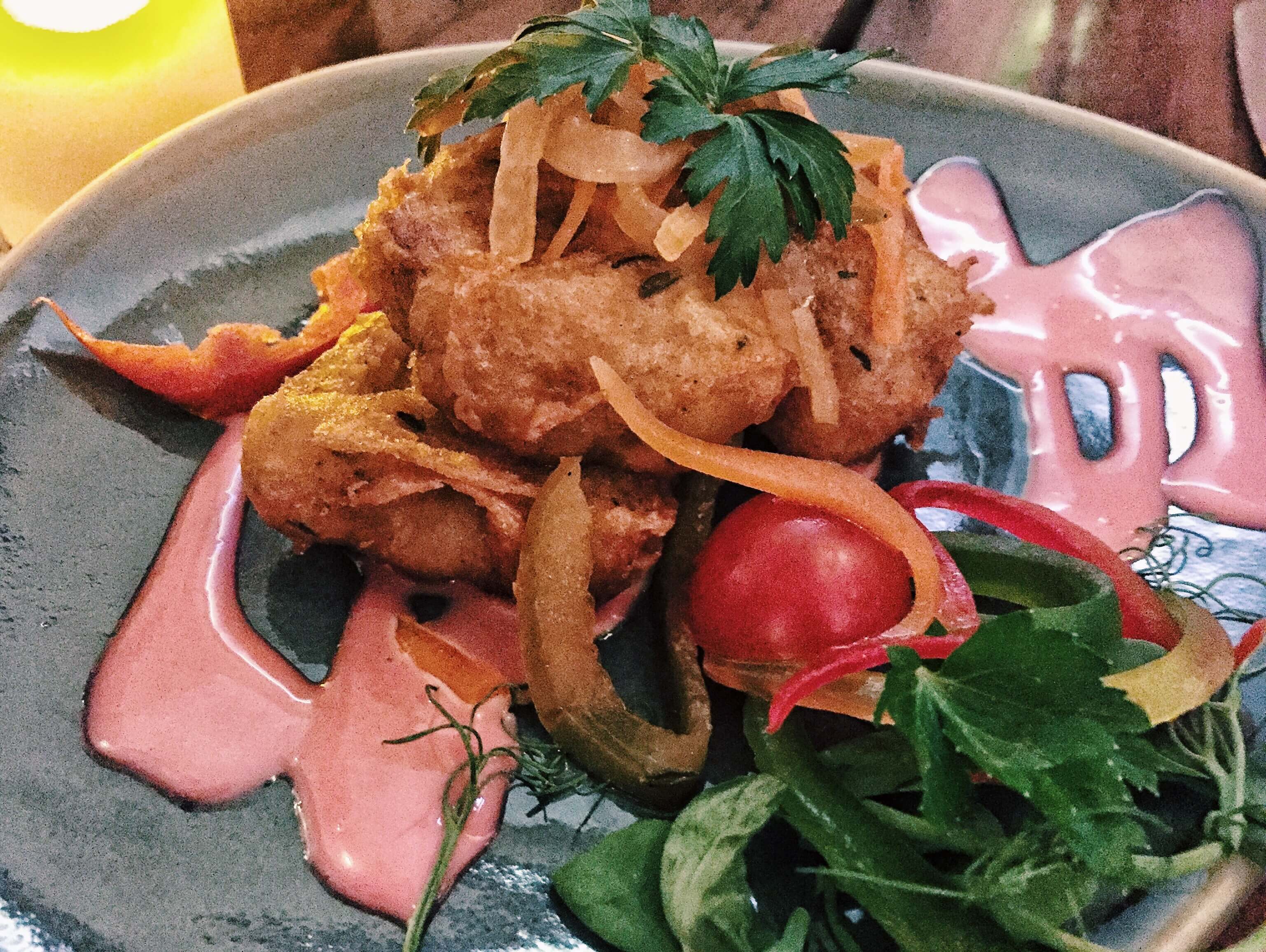 The menu at Cottons is vast and diverse – and a great intro to Caribbean cuisine. I would easily walk barefoot over the scorching sand of a Caribbean beach just to get at their crayfish and lobster mac n cheese. Assorted patties and fritters are great to nibble on and the jerk pork ribs were sticky, spicy and easy to pick clean. You are totally spoiled for choice when it comes to mains; being able to choose from "Timeless Classics" like oxtail and bean stew, signature platters or a range of meat from their jerk pit. Oh yeah, and they do burgers too! The seafood platter was a particular delight. I loved being able to graze on a generous range of seafood, including huge juicy king prawns. The addition of a mini pot of octopus and squid stew was a lovely touch too. It's easy to pretend that you're on holiday with food like this.
As I'm very much a carnivorous sort of girl, I was surprised that I enjoyed the Ital vegetable curry as much as I did. "Ital" is a variation of the word "vital" and is a strict vegetarian diet followed by certain members of the Rastafarian movement – and something I had not heard of before. This is why I love doing what I do and – in fact – it's the whole philosophy behind this blog! I'm determined to learn more about the world in which we live, and trying food from other countries and cultures is a great way to do this.  The curry itself was rich with peppery heat, as well as big chunks of veggies. I felt a thousand times more wholesome by eating it. Whether it cancelled out all that rum I had drunk, however, is another matter….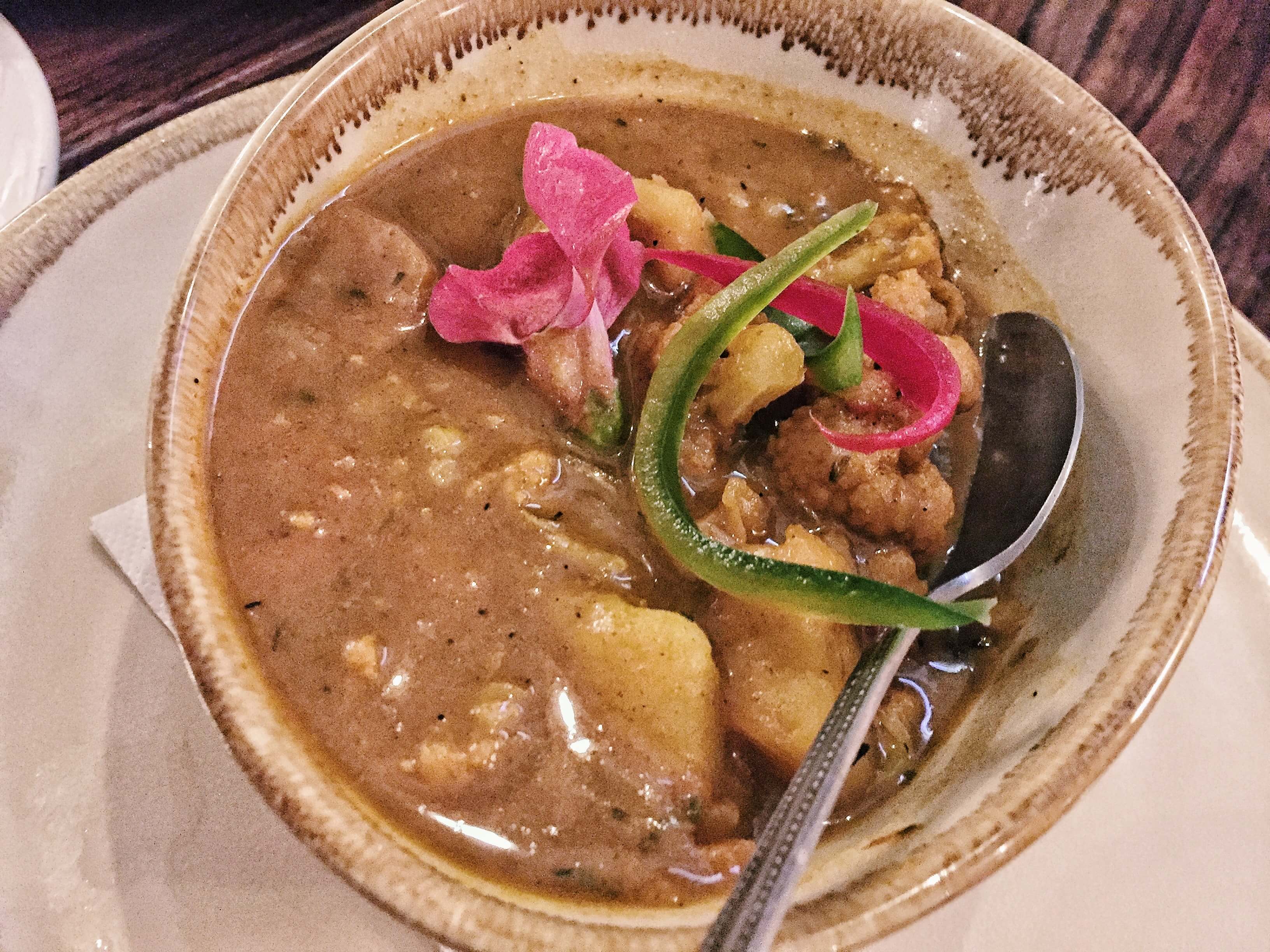 The British summertime is notoriously unreliable – you don't need me to tell you that. Although we do have days when the sun streams down upon us, more often than not we get stuck with grey skies. Luckily we have restaurants like Cottons to provide us with an escape route to more tropical climes.
Cottons, 130-132 Curtain Road, EC2A 3AR
Many thanks to Cottons for inviting me along to sample rum and food at their Shoreditch branch. All views are, as ever, my own.