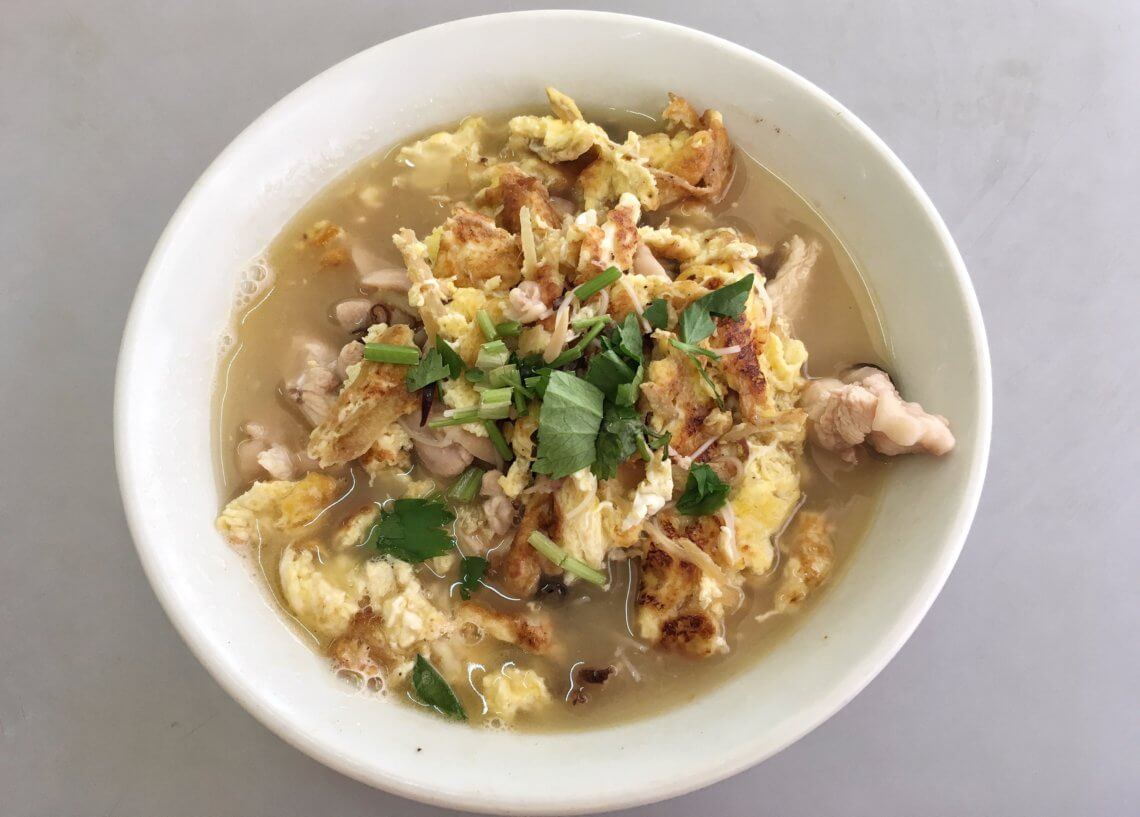 Six must-eat dishes on Jalan Alor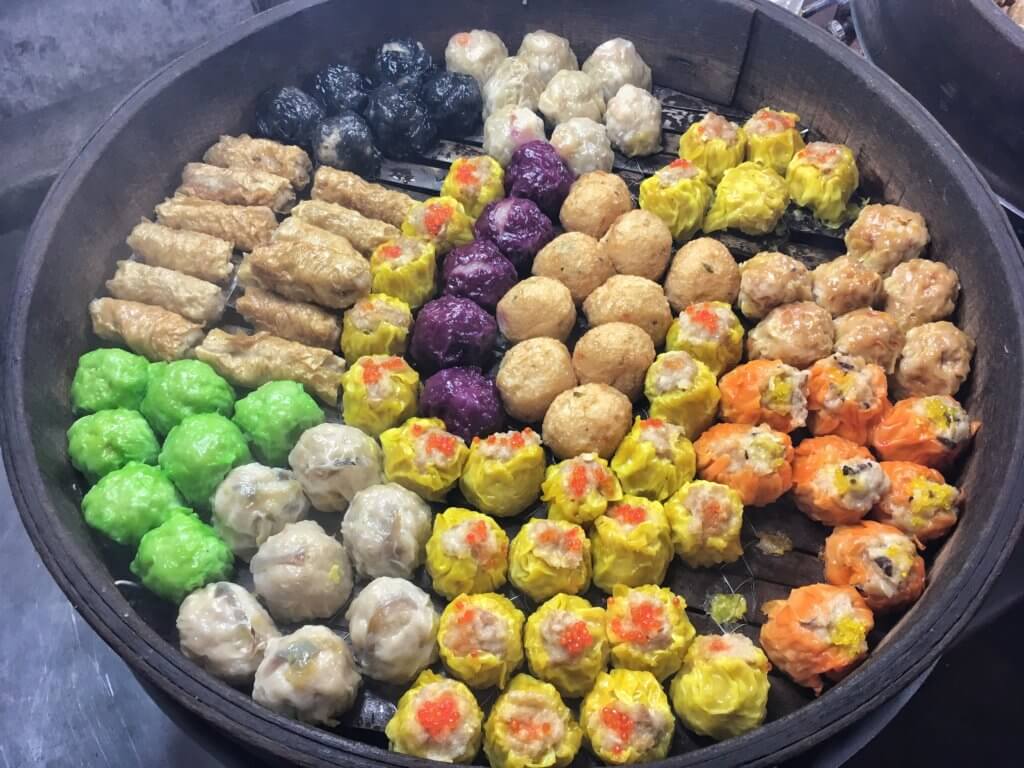 The hawker centre of Jalan Alor in Kuala Lumpur is street food heaven and a destination that's on every tourist's must-do list. It's sensory overload in one street; the pungent smell of Durian fruit fills the smoke-filled air as a myriad of traders furiously grill satay sticks or steam juicy dumplings. You can't walk more than a few minutes without someone waving a menu under your nose, asking you to take a seat at their restaurant. With so much going on and with such a vast array of choice, how do you even begin to decide what to eat? Here are my top recommendations:
Roast chicken wings from Wong Ah Wah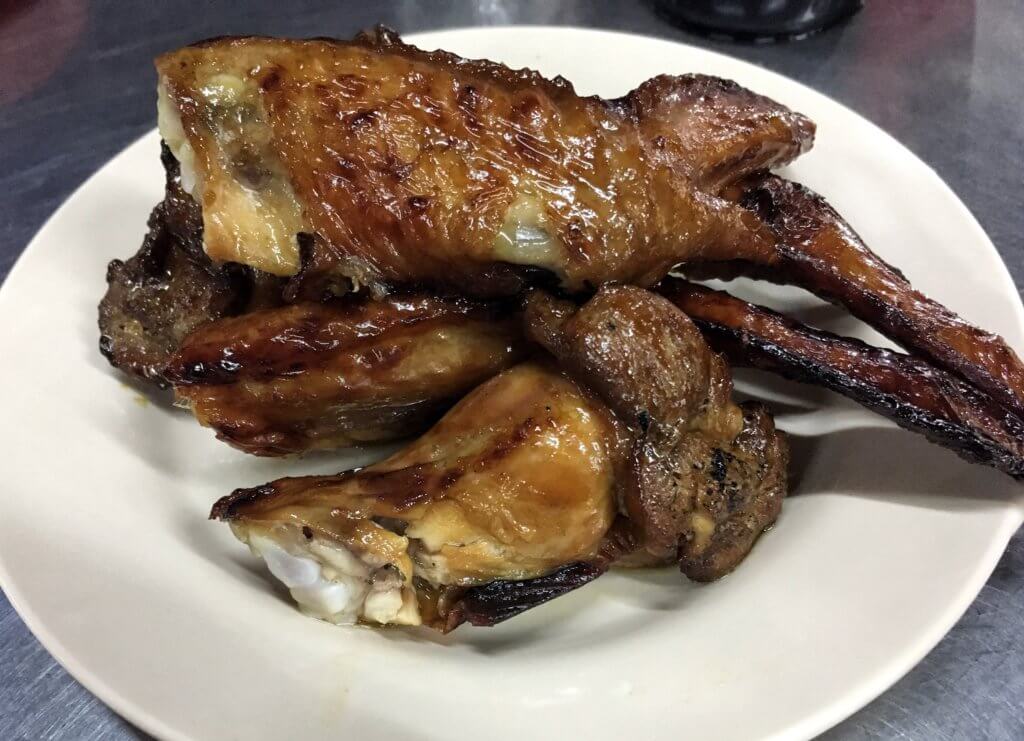 This sprawling restaurant at the far end of Jalan Alor has a menu as thick as the Bible but there's one thing that absolutely has to be ordered and that's their roast chicken wings. Wong Ah Wah (WAW) is famous for them and, once you've tasted them, it's easy to see why. The wings arrive on your table freshly roasted and piping hot with the sort of perfectly crisped, bronzed skin that's the stuff of foodie dreams. It's pretty much impossible to wait until they cool down before tearing into them. The burned fingers and greasy face are well worth it though. If it's done well, roast chicken has to be one of the ultimate comfort foods and these wings are right up there.
Drunken chicken mee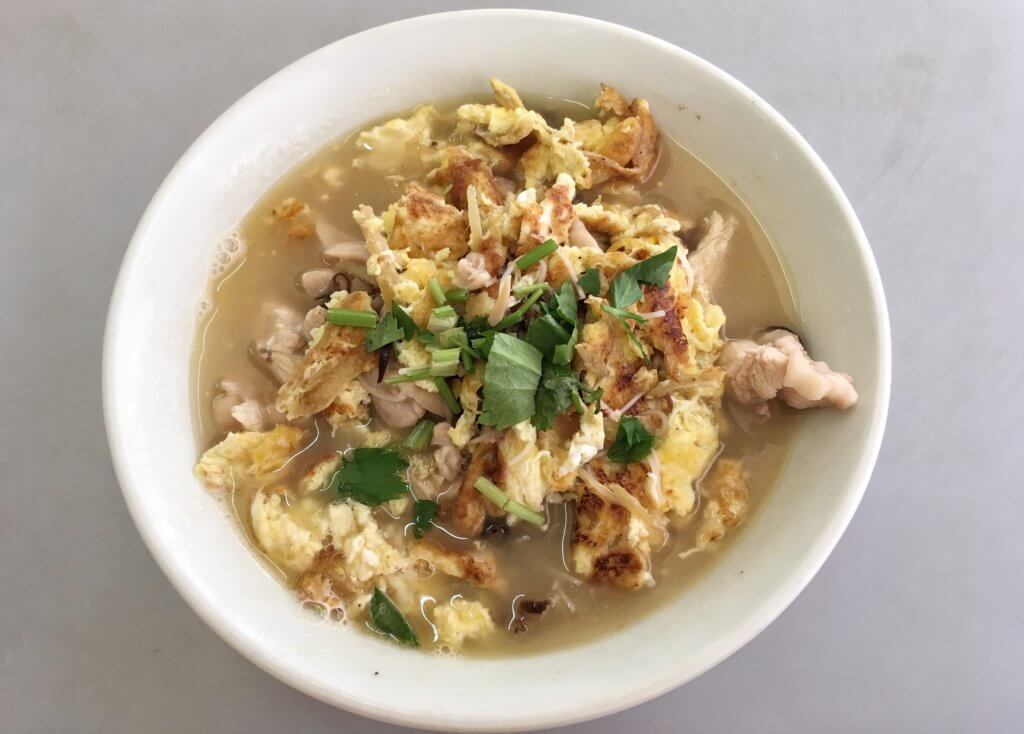 Not all of the stalls and restaurants on Jalan Alor open at the same time. Sister Drunken Chicken Me is only open until 4pm, so head here for lunch to avoid disappointment. It's not the easiest place to find, despite its prime position on Jalan Alor, as it's actually tucked away inside Beh Brothers. Just walk through the front of the restaurant or ask someone to point their counter out to you. Drunken chicken mee is chicken noodle soup that's made with very liberal amounts of rice wine – you can smell it wafting from the massive bowls they present you with. It's also packed with ginger and topped off with scrambled egg for extra comfort food points.
Dumplings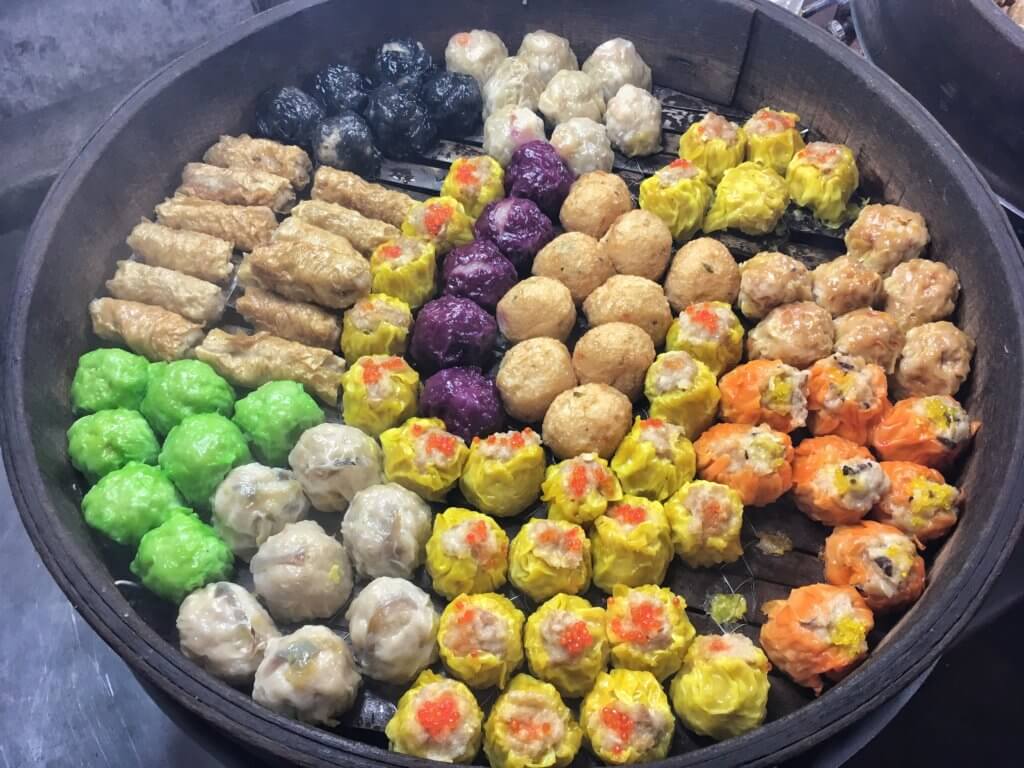 There are several dumpling stalls along Jalan Alor and I've tried them all – purely in the name of research of course… Even if you're not a fan, it's hard to resist these eye-catching, multi-coloured morsels. The stalls are basically like a dim sum pick-n-mix where you get to choose a selection directly from the steamer.  There are a huge number different varieties – including dumplings filled with assorted vegetables, fish and even some sweet options – and choosing can be a bit of a gamble. Sometimes there are signs to help you identify what's what….and sometimes not. That's all part of the fun, however, and I've yet to try one that I don't like. 
Ngau Kee's beef noodles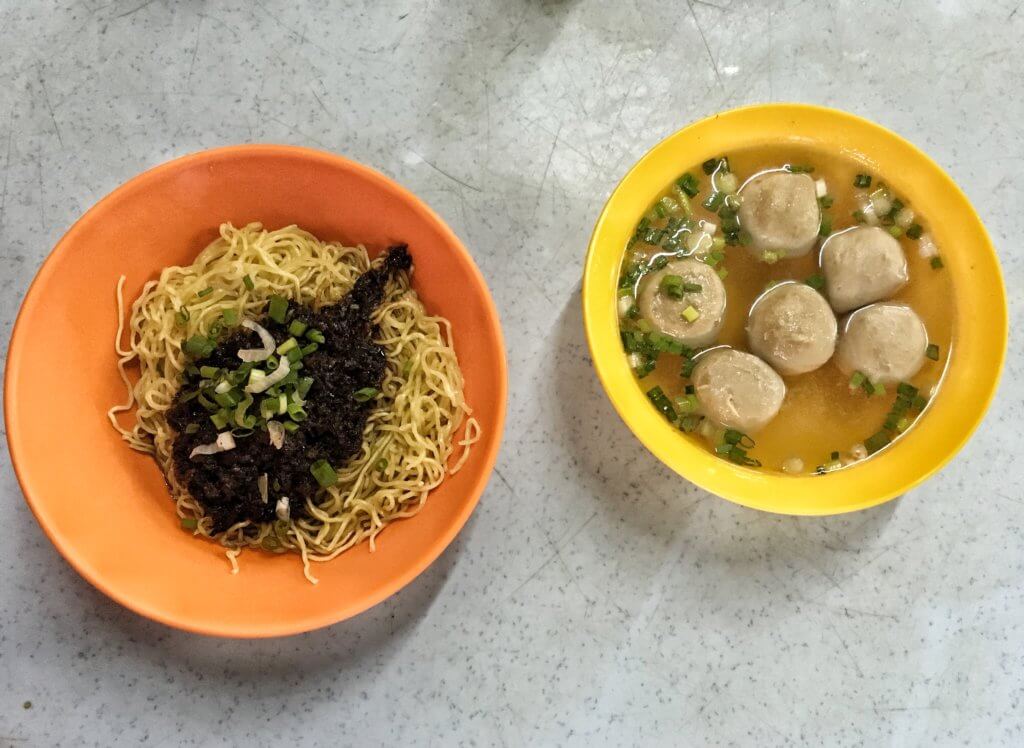 Jalan Alor isn't the only hawker centre in this part of town. Just one street back is Tengkat Tong Shin, which is much quieter yet with some fantastic food offerings of its own. At the end of the road, on the junction with Jalan Tong Shin, is Ngau Kee's beef noodle shop; a tiny, nondescript place that I very nearly walked past twice. Your meal consists of two bowls of food served side by side – one filled with soft noodles topped with rich minced beef; the other containing a punchy beef broth with chewy meatballs. Yes, it is beef overload but the different styles of cooking mean you get a variety of flavours, so you never suffer from food fatigue. If you're feeling brave then try their mixed beef version containing cow's stomach!
Chua Brother's fish ball noodles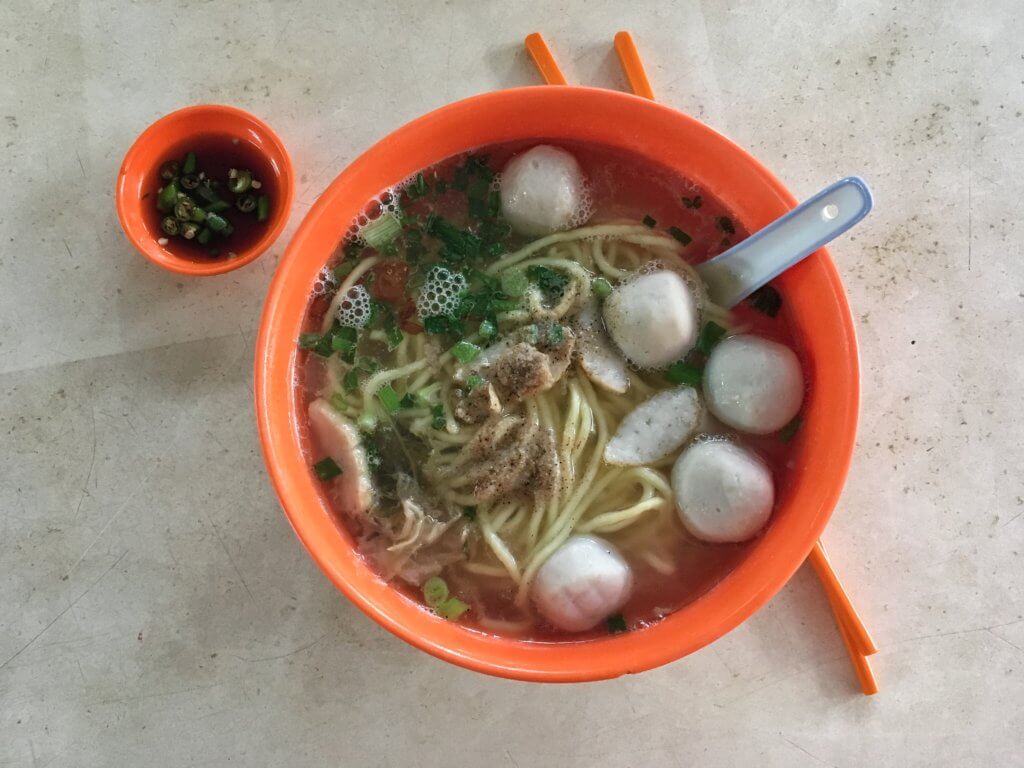 Chua Brothers is also located on Tengkat Tong Shin, also closes at 4pm and also looks fairly unprepossessing from the outside. Don't be put off by the "spit and sawdust" appearance though. These guys have been operating for 60 years and have built a reputation for some of the best fish ball noodles in Kuala Lumpur. Tuck in to hearty bowls of fishy noodle broth topped with plump fish balls and a generous twist of white pepper; all freshly prepared and served piping hot by the friendly owners. The restaurant was full of locals when I visited – a sure sign that the food is great. Be sure to check them out and see what the fuss is about.
Ham chin peng (five spice doughnut)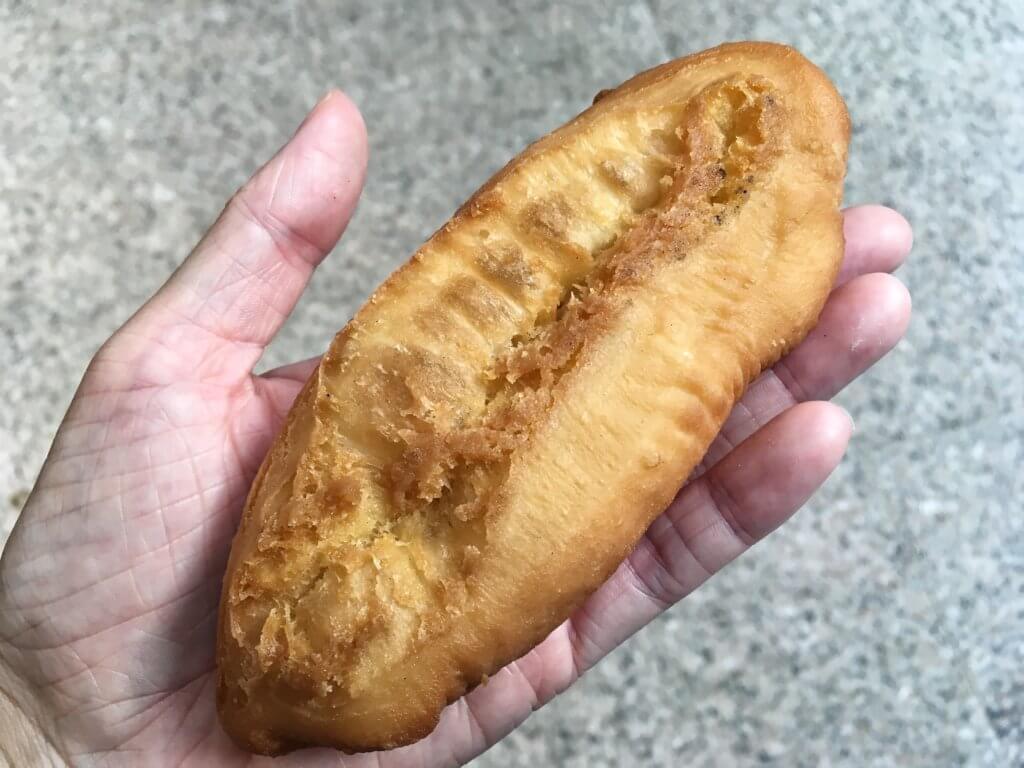 No matter what you decide to eat, make sure you leave room for at least one five spice doughnut from the stall opposite KFC on Changkat Bukit Bintang. The stall doesn't have a name but you'll spot it easily enough thanks to the crowd of people around it. It's run by a lovely, elderly couple who have been churning out doughnuts for years – it's like going to your grandparent's place for a treat. Their crisp, light mouthfuls of freshly fried dough, delicately laced with Chinese five spice are ridiculously moreish. I bought one, walked off, ate it – and immediately went back to buy three more. At just RM1 per piece, you may as well just buy a big bagful and gorge yourself silly.  
Jalan Alor may be a little on the touristy side but it's still worth visiting, especially if you're on a budget. It's a great place to find delicious, cheap food right in the middle of Kuala Lumpur – with plenty of opportunity to try a few new and unusual dishes too. The sheer variety of food available means that you're pretty much guaranteed to find something you like; however, the buzzing night-time atmosphere alone makes Jalan Alor and the surrounding area a memorable place to spend an evening or two.
Need to know:
I stayed in the Bukit Bintang area of town which is where most tourists stay. It's right in the thick of things, within walking distance of most of the main sights. As I spent a LOT of time in Kuala Lumpur, I ended up staying in two different hotels – the Ceria and Hotel Maison Boutique (which is now the Greystone Boutique). Both hotels are minutes apart. If you want to go all out, the Maison Boutique has crazy themed rooms but they are costly. I stayed in the regular ones and they were some of the most comfortable I experienced during my travels. The Ceria is more basic but offers good value for money. Pro tip – go to the cafe next door (Whip Up). It may primarily be a dessert cafe but it does the best breakfast in town.
Like it? Pin it!