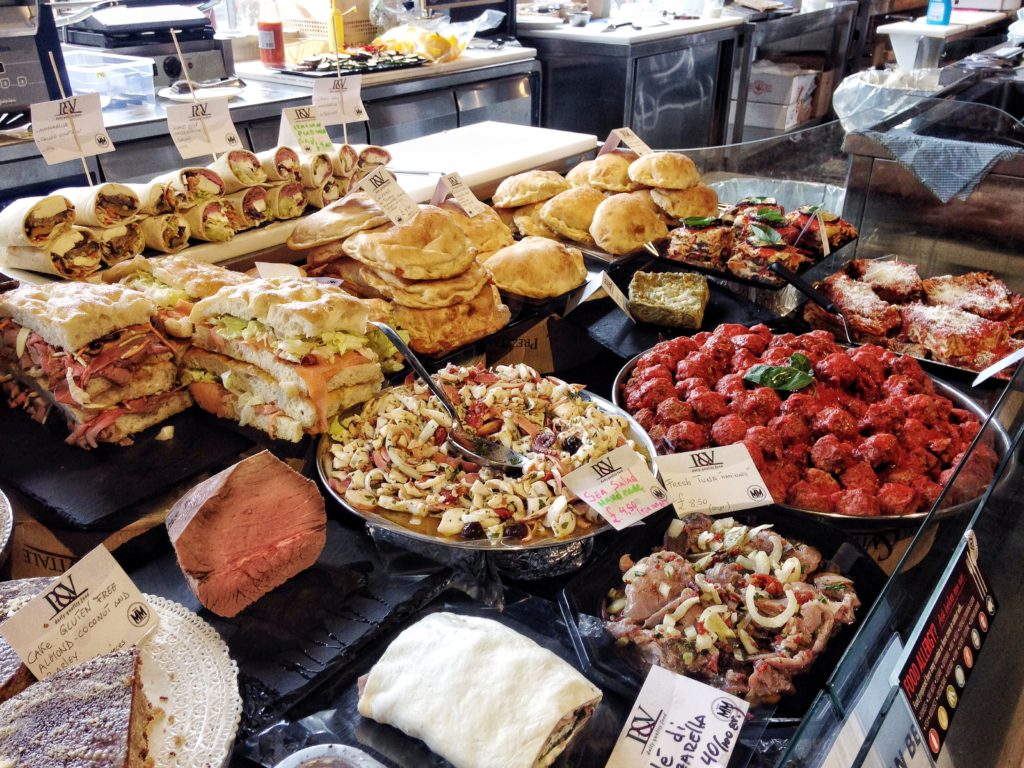 Every now and then, a magical night happens in London.  They are little gems, strung together like a Swarovski bracelet, that remind you why you love living in a big, chaotic city.  I recently experienced one of those nights at, believe it or not, a disused factory down the road from Elephant and Castle station.  Sounds a bit odd?  Well, this old factory has been transformed into the most wonderful food market called Mercato Metropolitano.  If Italian food is your thing, then this is the place to be.  And if Italian food just makes you yawn and shrug your shoulders, then this is definitely the place to be, because your mind will be changed.
Mercato Metropolitano originated in Milan, which pretty much says it all.  You know the quality of food is going to be outstanding before you take your first bite.  Luckily for us, Mercato Metropolitano has now opened its first UK site, in an empty paper factory between Elephant and Castle and Borough.  It's a mixture of lots of lovely things.  Firstly, there is a supermarket, but please don't make the mistake of imagining something along the lines of Tesco.  This is the supermarket of dreams, rustic and beautifully lit, with every kind of Italian ingredient you could think of.  Fresh fruit and vegetables piled high, shelf upon shelf of wine, more varieties of meat and cheese than I could count.  It's a little slice of heaven for any foodie.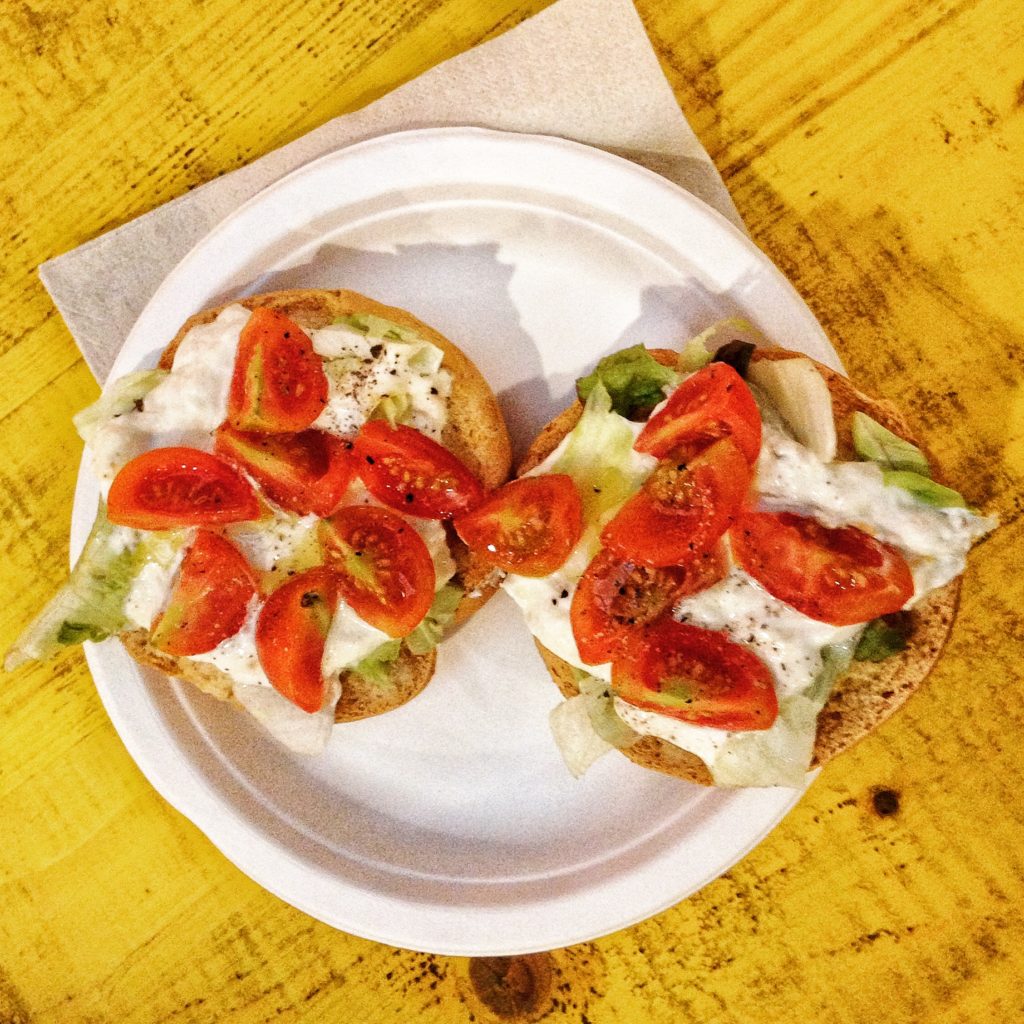 Beyond the supermarket, there is a sprawling street food market.  You can easily lose a few hours meandering around the various stalls, which are scattered throughout several rooms as well as spilling over into an outside area.  There are stalls catering to every taste, but my personal highlights were:
La Latteria
These guys make the creamiest, dreamiest cheese you could ever hope to put in your mouth.  Specialising in soft cheeses, like mozzarella and ricotta, La Latteria have their dairy in central London so they can ensure the freshest possible product.  You can order snacks like bruschetta or the intriguing rollatina (a thin sheet of mozzarella rolled into a wheel with things like bresaola or tomato).  Or just dive straight into a plateful of fresh stracciatella and let your cares melt away, along with your waistline.
Fresco
Pizza-lovers rejoice!  "The best pizza maker in Naples" is at Mercato Metropolitano.  The man behind Fresco, Alfredo Forgione, was made a Knight of the Republic by former President of Italy Giorgio Naploitano.  So you know you're getting the really good stuff here.  We ordered the pasqualina which came with mozzarella, Italian sausage and friarelli – a green vegetable similar to broccoli.  The pizza is made fresh and served piping hot, with lots of oozy cheese.  I'd never had friarelli before but was pleasantly surprised by how well it worked as a pizza topping.  Plus it meant I could count pizza one of my five a day…
Badiani
Yet another world-class artisan producer…  You're spoiling us Mercato Metropolitano!  Badiani won the top prize at this year's London Gelato Festival and is frequently described as the best gelateria in their home town of Florence.  Their Buontalenti gelato (named after the 16th century Florentine architect) tastes ridiculously good for something that sounds so simple.  Made only from cream, milk, sugar and eggs, it was created for a competition to commemorate Buontalenti.  Of course, Badiani won the competition (yes, another one) and the rest is history.  The Buontalenti is the obvious choice to fill your cone, but their other flavours like pistachio and black sesame are worth checking out.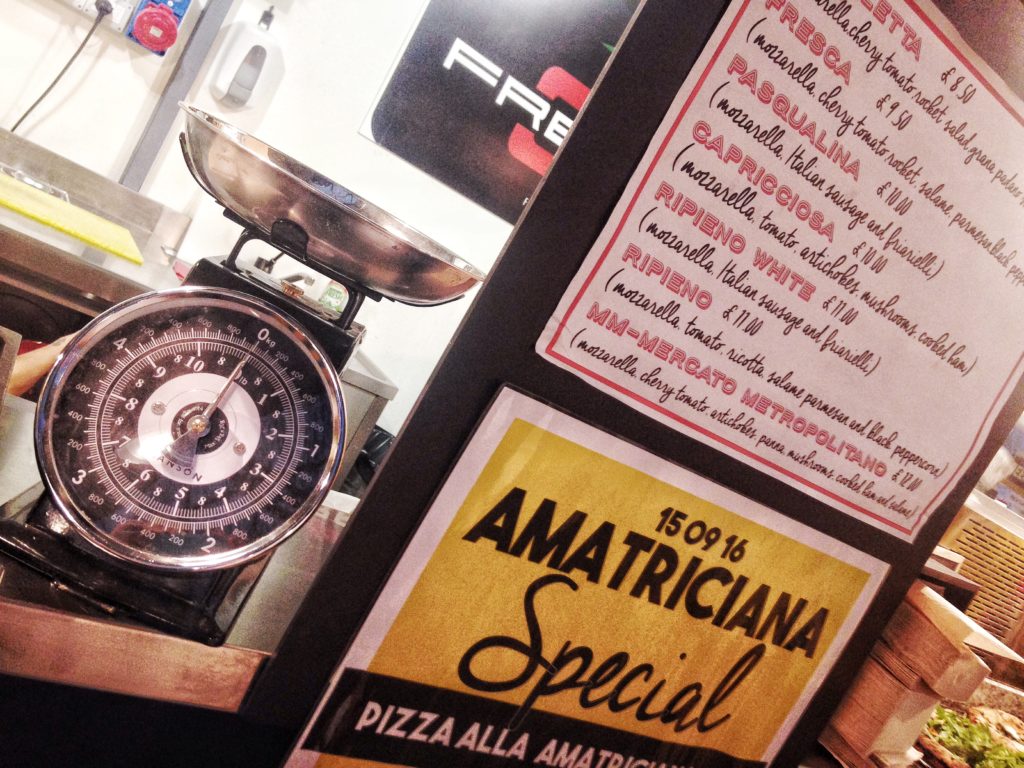 I could wax lyrical all day about all the great things to try at Mercato Metropolitano (the sour beer, the fried gnocchi, the enoteca…), but really you just need to visit and go on a culinary adventure of your own.  There's more to discover than just food.  The market is currently host to Backyard Cinema and will also feature concerts and exhibitions.  You might think that London doesn't need another food market and, with Borough Market just up the road, Mercato Metropolitano does have some stiff competition.  However, not only does it offer a different variation on the theme, you can also find some really, really interesting produce.
As for me and my magical night?  Eating a huge tub of gelato beneath fairy lights and a fat golden moon, surrounded by friends and live music, is a pretty decent way to spend the evening.  It felt like one final fling with summer, complete with fizz, fireworks and fond memories.
Mercato Metropolitano is at 42 Newington Causeway, SE1 6DR (www.mercatometropolitano.co.uk)
Thank you to the team at The Tom Sawyer Effect, as well as the market vendors, for giving me the opportunity to write this post.  All views are, as ever, my own.