A Mexican adventure with Yelp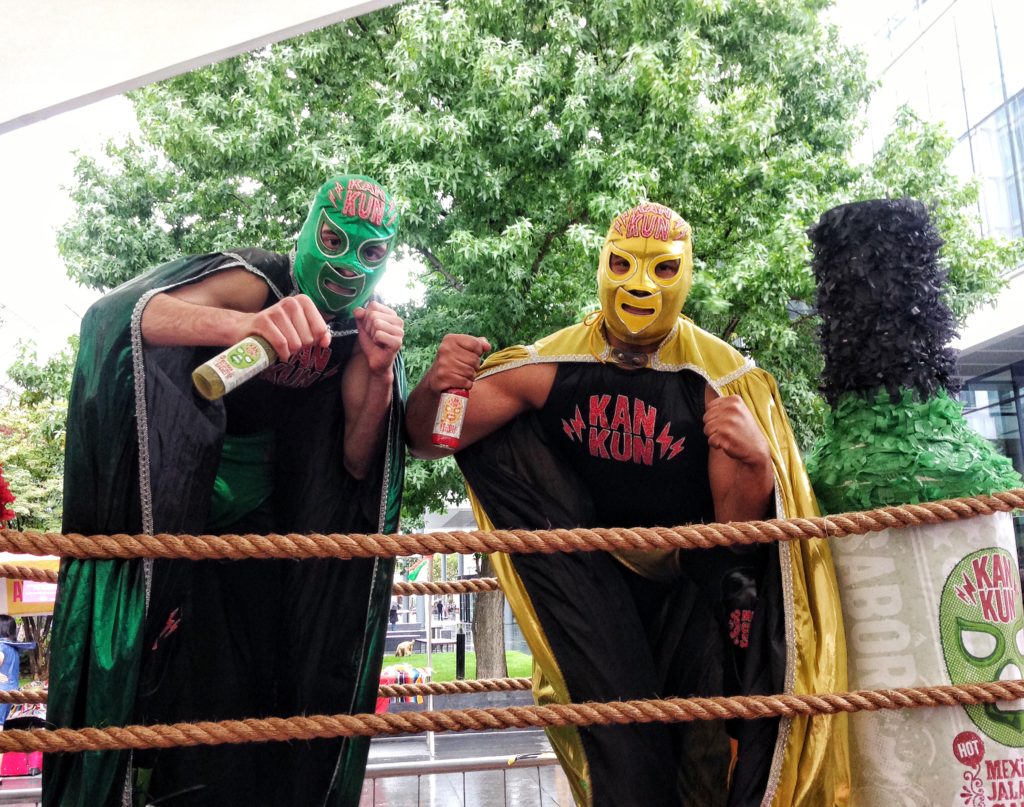 Everyone's a critic these days.  And with so many apps and websites around, having your say on a bar, restaurant or hotel has never been easier.  But how do you pick your weapon of choice?  Really, what's the difference between them all?  Well, most of you have probably heard of Yelp.  But what you may not know is that they also organise events and reward their members with something other than a virtual badge.  If you write lots of reviews, you eventually get made into a "Yelp Elite" which gives you access to all sorts of goodies.  I'm not a "Yelper" (as they like to call themselves), but I was recently invited to check out some of their events so I could see for myself what all the fuss is about.
As it happened, these events all had a Mexican theme.  Now, I have a slight confession to make here.  I'm not really that keen on Mexican cuisine.  I've spent time in Mexico and found the food extremely boring.  So would this foray into Mexicana change my mind?  Was I just eating all the wrong things when I was in Mexico?  The first event, Mexifest, certainly gave an all-round flavour.  This was open to everyone, not just Yelpers, and was held in conjunction with the Mexican Chamber of Commerce.  It felt a bit like a village fete, only with tacos, tequila and luchadors.  This was compounded by the fact that it rained.  And did it rain….   Huddling under a canvas awning while clutching some soggy nachos did give it all a bit of a British feel, despite all the sombreros and pinatas.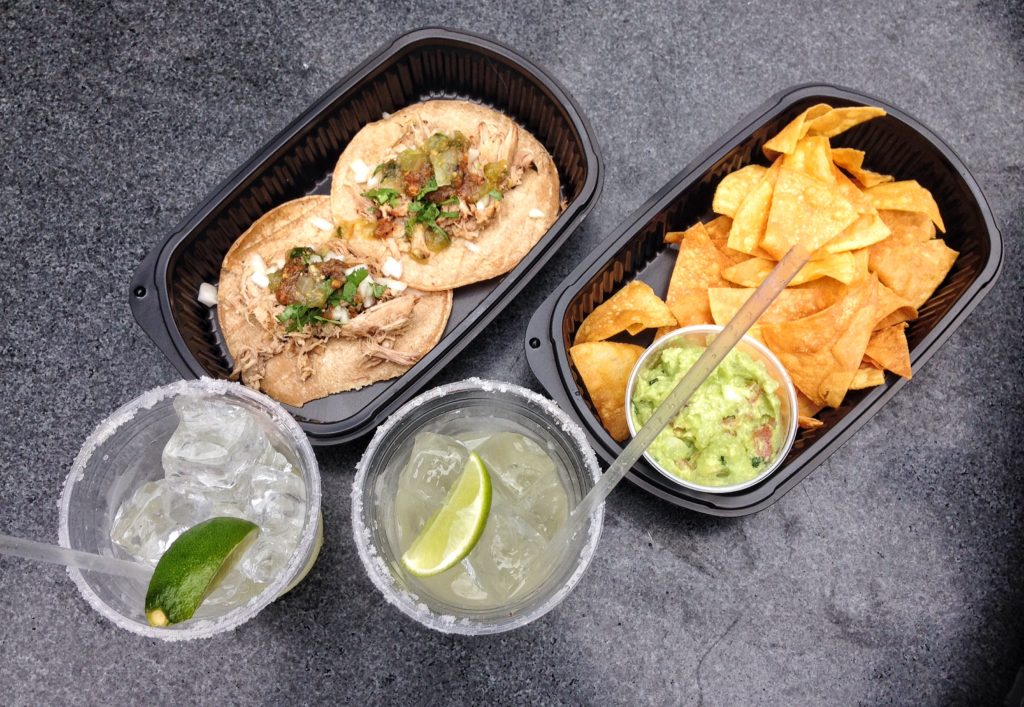 There were a few rays of sunshine though.  Cafe Pacifico were serving up great margaritas and the cheese from Gringa Dairy was sooooooo good.  Seriously people, you need to check these guys out because not only do they make award-winning cheese, they make Mexican cheese.  In Peckham!  This is just so quirky and niche that I actually love them for it.  They create three different – and distinctive – varieties of Mexican cheese, all of which taste fab (although my personal favourite is the queso Chihuahua).  Also, the event was free if you checked in on the Yelp app, which is a small price to pay.  Wait, actually it's no price to pay.  Never a bad thing in my opinion.
The next event was solely for Yelpers.  It was a "secret taco takeover" at the recently opened Soho branch of Chilango.  The fact that I'm not a Yelp Elite and didn't even really use the app made it particularly secret for me.  So with no idea what to expect, I arrived at Chilango and joined a group of around 15 people for a quick briefing from the Yelp community director before we got straight into the food.  Chilango is very much a "quick and dirty" kind of place.  The menu is brief – tacos, burritos, nachos, salads.  You go up to the counter and the team builds your meal in front of you, adding your choice of meat (chicken, pork belly, steak, prawns), salad and sauces.  You pay at the till and off you go.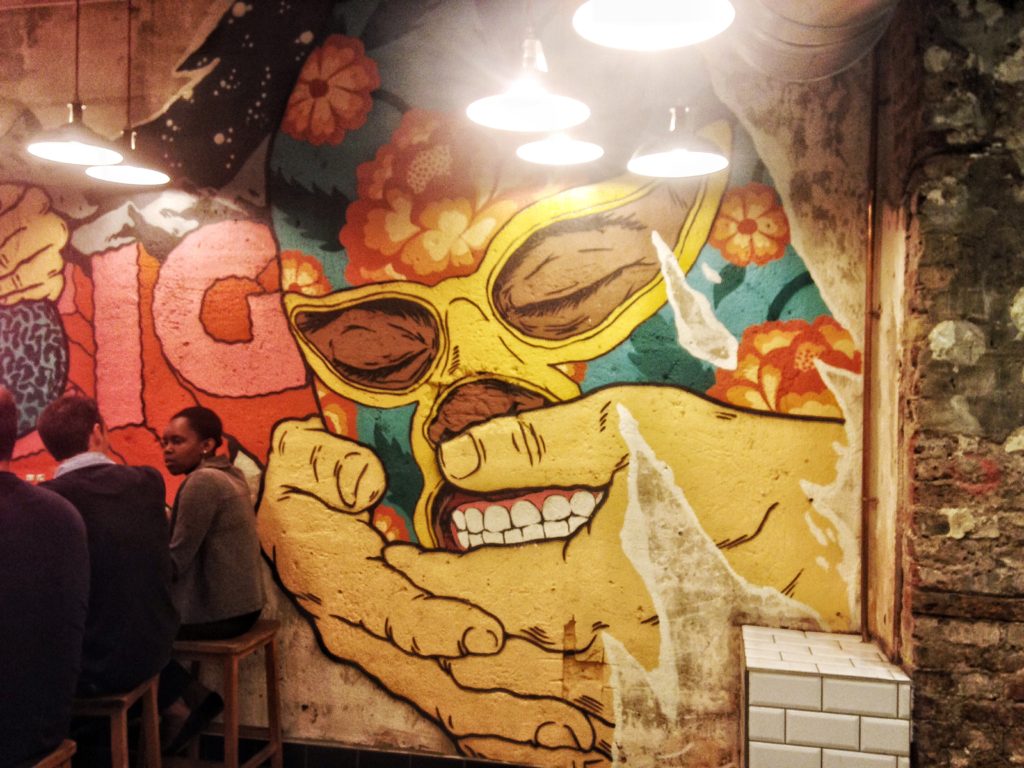 Chilango is perhaps best known for crowdfunding their restaurants and, to be honest, this will probably define them more than their food.  Not that there is anything especially wrong with what they are churning out.  The food is edible and the portions are generous.  But it's all just a bit average.  The canteen-style approach shows through in the quality of the food – chewy meat, lots of extraneous lettuce, lack of any interesting flavour.  As they can probably now be considered a chain, with 12 restaurants under their belt, perhaps my expectations should have been lower.  I was drawn in by their cool decor and neon lights, both of which are infinitely more exciting than their food.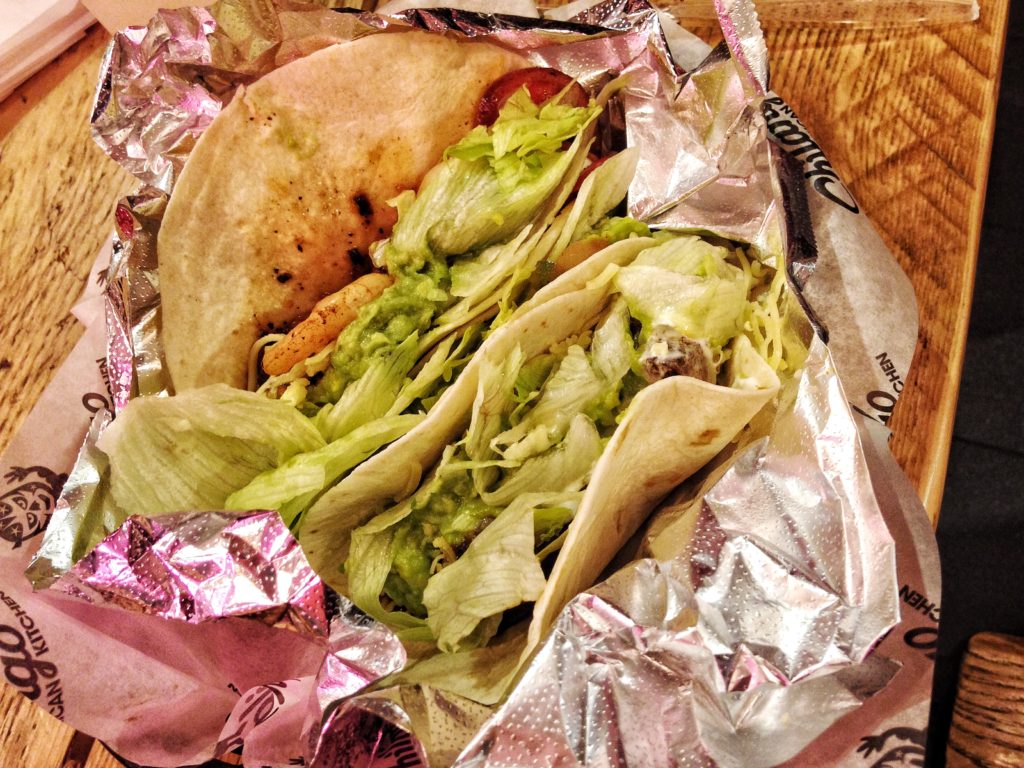 The group of "Yelpers" were lovely, excitable and clearly very proud of being members of the Yelp Elite squad.  And why not?  They get free food as a result of writing "it was good/it was bad" 300 times over.  I don't think anyone could complain about that – not even the restaurants who benefit from the heaps of publicity they get through Yelp's enormous user base.  In all seriousness, it's actually pretty cool that Yelp give back to their community of users and it is a fantastic incentive to keep posting and sharing through their site.
If you need some inspiration when it comes to fun things to do around London, then you could do a lot worse than checking into Yelp.  However, have I changed my opinion on Mexican food?  Ermmmm…..no…..  Maybe I should actually look at my Yelp app for a few recommendations.