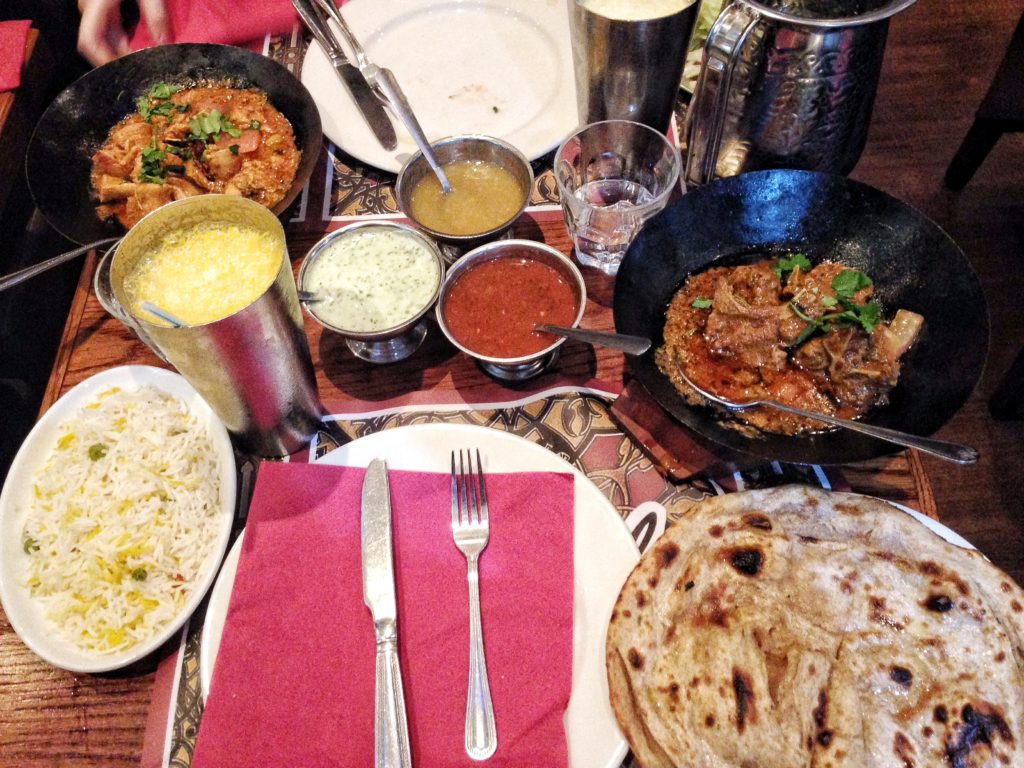 First dates are the worst.  I particularly hate first dates that involve going to a restaurant because I get so nervous that eating – such a simple thing – becomes impossible.  So a first date that involves not just food, but very spicy food, really is the stuff of nightmares for me.  On the plus side, however, this date took place at Tayyab's.  Despite the fact that the relationship eventually crashed and burned, I will be forever grateful to him for introducing me to this gem of a restaurant.
Tayyab's is a Punjabi restaurant tucked away down a side street in Whitechapel.  It is something of a local institution, with people prepared to queue down the street for a table. Tayyab's made queuing for a restaurant a thing before those pesky, oh so trendy, no-reservations restaurants were even a twinkle in Time Out magazine's eye.  It is worth persevering with the wait though, because the food here is something else.  Seriously, forget all about going down the road to Brick Lane because Tayyab's is the real deal.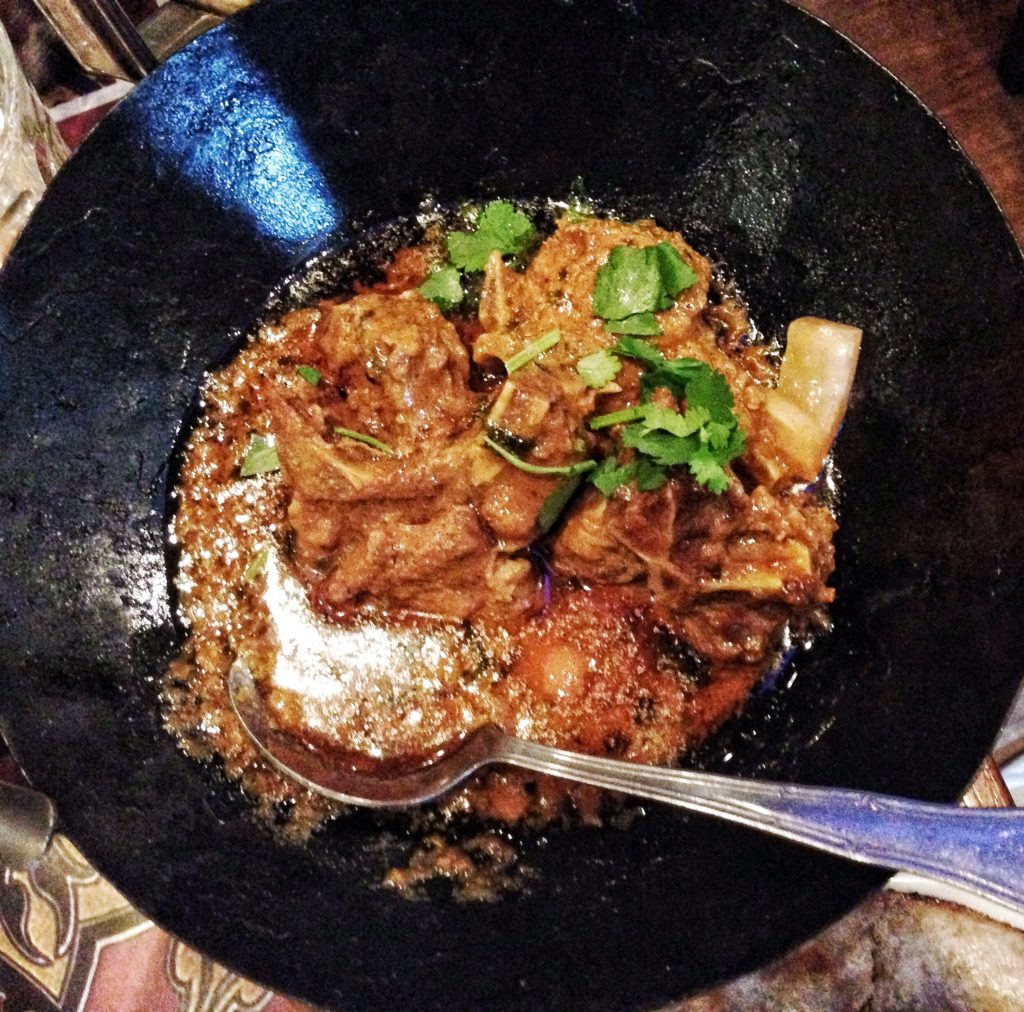 My friend and I visited on a wet Saturday evening, getting in just before the queue got too crazy.  The sound and scent of sizzling meat was all around us, transporting me right back to when I visited the Punjab.  Tayyab's is rightly famous for its mixed grill, particularly the lamb chops which pack a real punch.  However, on this occasion we ordered the karahi chicken and the karahi lamb chops, with rice and a tandoori naan.  A karahi is a large, circular pot used in traditional Pakistani and Indian cooking.  Karahi dishes are similar to stews, where the meat and spices are slowly simmered together for a really robust flavour.
If I had to use one word to describe our meal it would be this: decadent.  Now this may not be a word that you would usually find when reading about an East End curry house, but every single mouthful felt indulgent.  The meat fell apart, the sauces were rich and silky, the bread was soft and oozing with melted butter.  Eating this meal felt like I was wallowing in a velvet-covered room while being gently massaged by someone wearing fur gloves.  And, of course, the spicing was spot on.   My former flame made sure that I continued to appreciate Punjabi fare over the course of our relationship, mainly via his mother's cooking.  For the first time, I began to understand the delicate balance between heat and flavour – something that I constantly struggle to obtain with my own cooking!  Tayyab's totally nail it.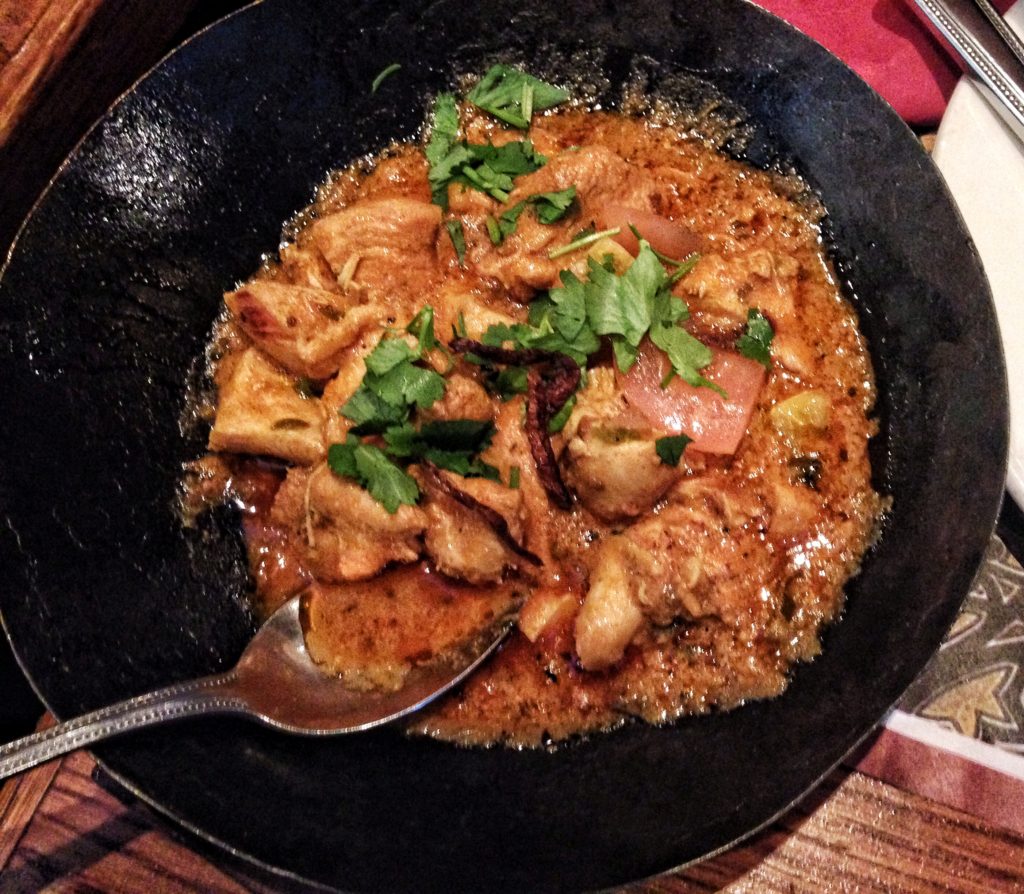 For me, Tayyab's is a restaurant of discovery.  I discovered great food off the beaten track in east London.  I discovered Punjabi cuisine and learned that it is complex and flavourful, something that I will keep coming back to.  I discovered that I love a mango lassi.  I discovered that you can experience luxurious cooking for next to nothing – Tayyab's is exceptionally reasonably priced.  But, perhaps most importantly, I discovered that it's a really bad idea to eat very very hot food on a first date because that face-melting look is never sexy.
Tayyabs, 83-89 Fieldgate Street, E1 1JU
£30 for two people including soft drinks