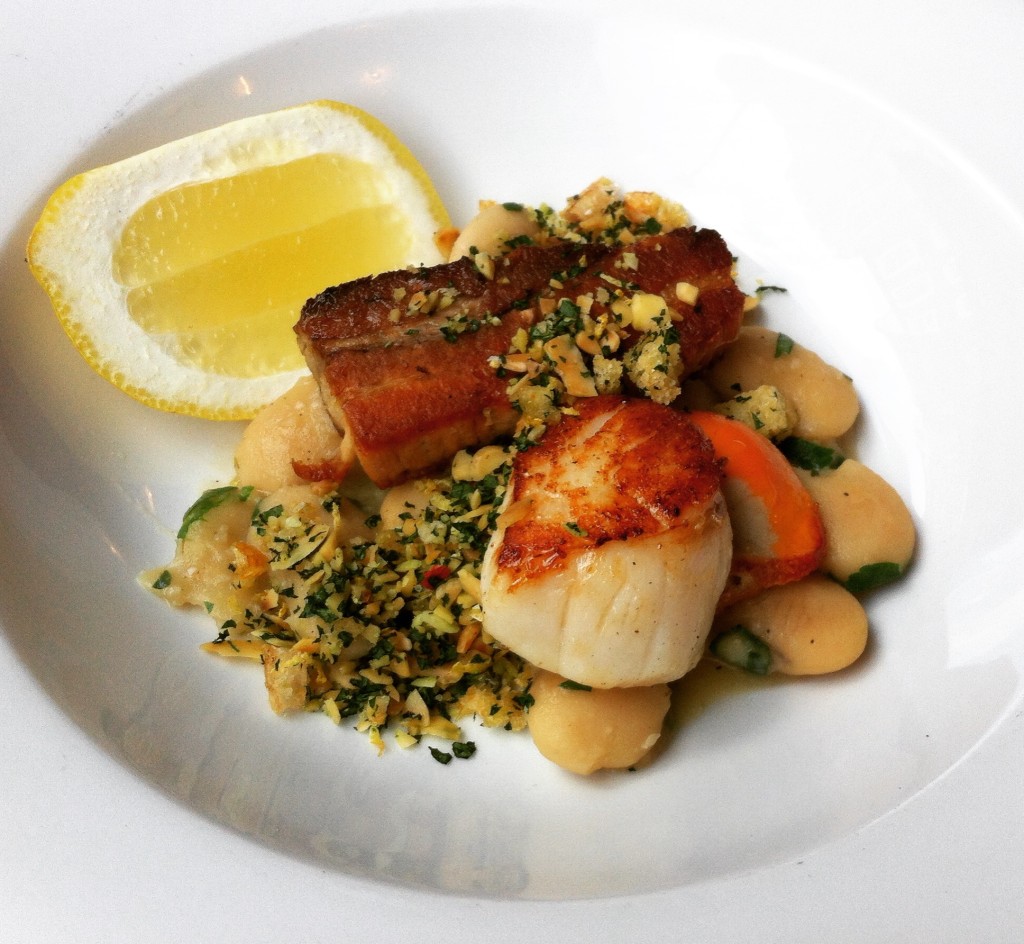 I started this blog with the intention of working my way through Time Out London's top 100 restaurants.  Well, it's now April and so far I have managed to visit just one restaurant from their list.  I fail at converting intentions into reality.  However, I have broken the seal with my visit to 10 Greek Street.  In fact, the seal was veritably demolished, along with my lunch and my waistline.
10 Greek Street is as discrete and unassuming as its name.  Small and spartan, with white walls, wooden flooring, and the dishes of the day chalked up on blackboards, it has that whole effortlessly chic thing down to a tee.  Even the menus are casually rolled up and stuffed into a little cavity in the table, along with the cutlery and napkins, as if we were just hanging out down the local caff.  However, the food, which is as simple and straightforward as the decor, demonstrates that 10 Greek Street is worthy of its place as one of London's top restaurants.
My belly bursting lunch commenced with pork belly, scallop, picada and white beans.  Picada is a combination of nuts, breadcrumbs, garlic and parsley, which was liberally scattered across the dish.  Pork belly and scallop is a classic combination, and the addition of the soft white beans and zingy picada really brought it alive.  The picada also gave the dish a bit of extra texture and crunch.  Next up was another classic combination: pie and mash.  To be specific: lamb pie, mash, kale and lamb jus.  It may sound like simple home cooking but this dish was absolutely bursting with flavour.  The pie itself was more like a pasty instead of the usual pastry topped casserole dish.  Although it looked small and modest, the buttery case was completely jam packed with a rich, unctuous stew that tasted as if every the chef had wrung every last drop of flavour out of the lamb and injected it into the pie.  Served up with flawlessly smooth mashed potato, earthy, iron-rich kale shot through with lemon zest, and a gravy made out of the lamb juices, this is comfort food taken to a whole new level.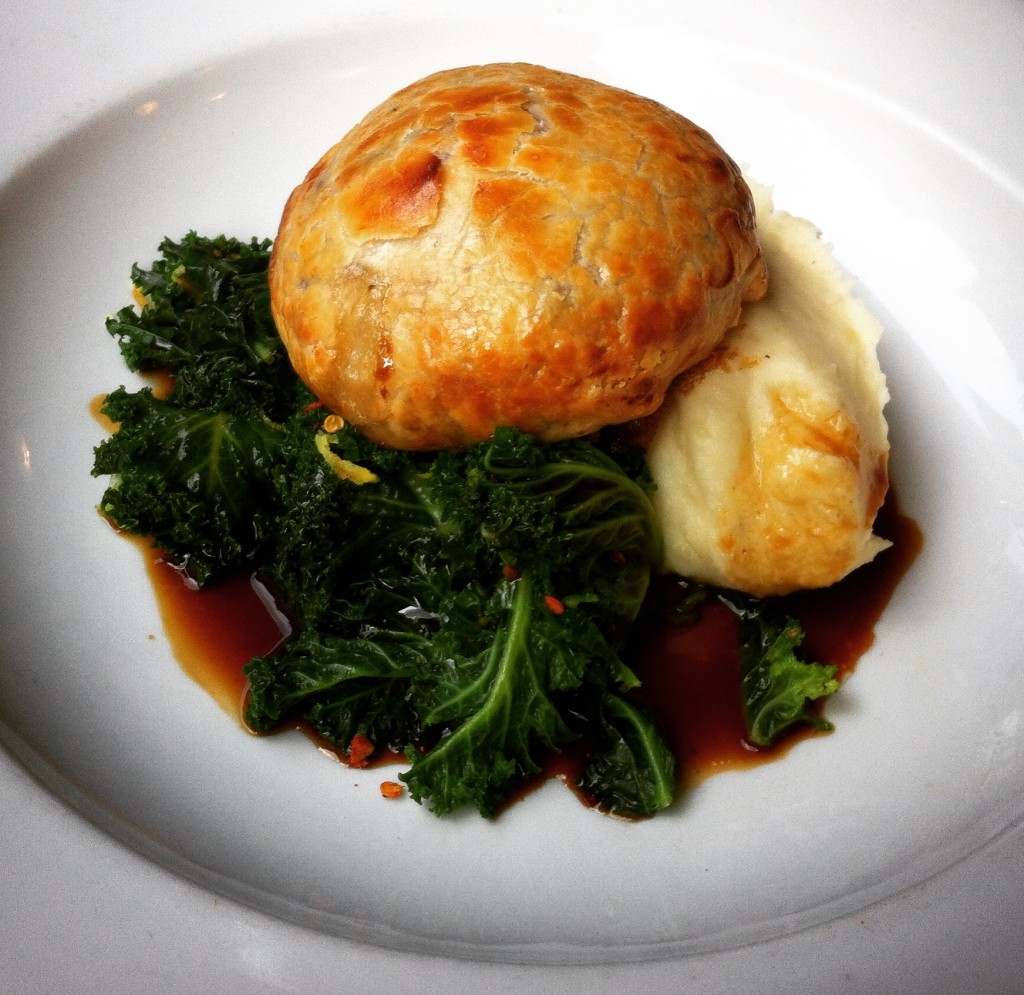 Despite being pretty much completely stuffed by this point, I had already earmarked pudding when browsing through the menu earlier and didn't want to miss out on trying quince and almond tart.  I regularly make plum and almond tart at home, but I had never tasted quince so I was interested to know if it would be any different.  It's a familiar story – jammy fruit and soft, nutty frangipane offset with sharp creme fraiche.  Another marriage of classic flavours done well.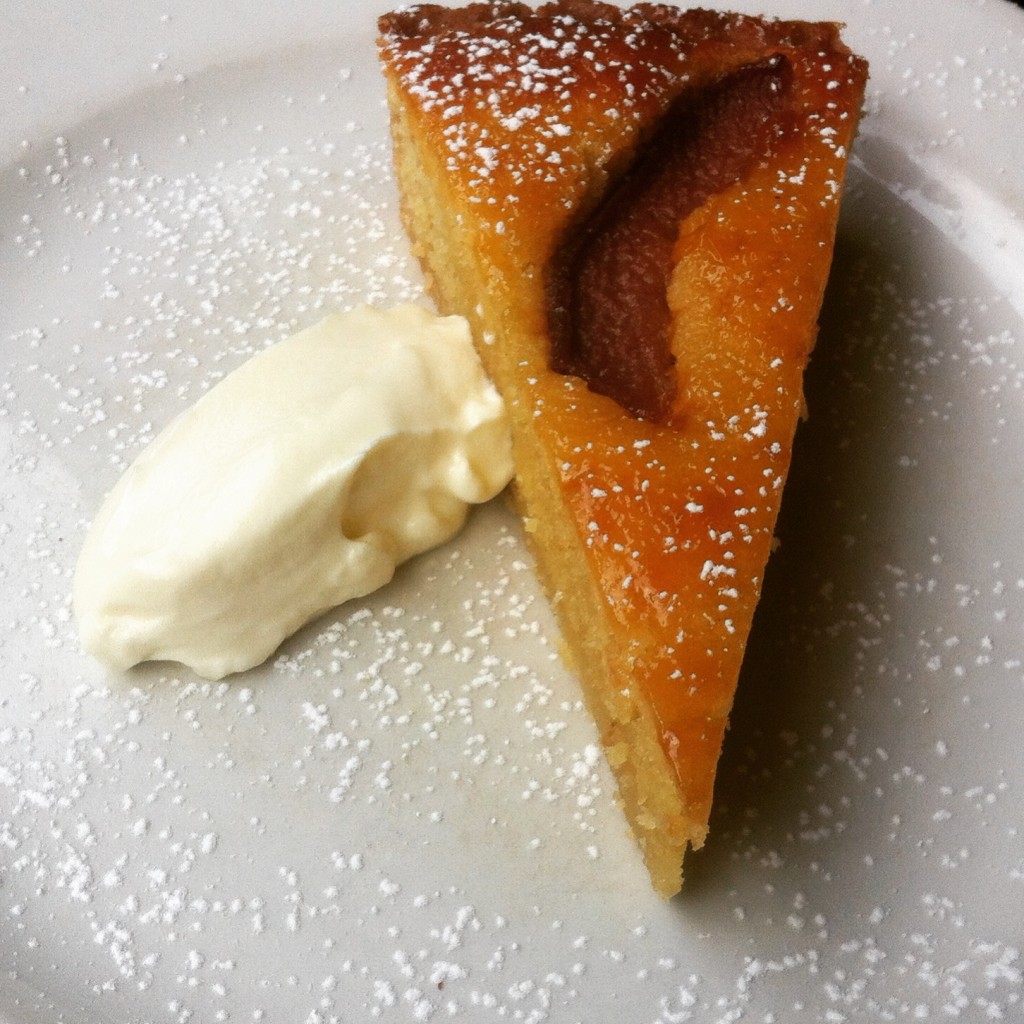 This was all washed down with a couple of glasses of Zweigelt from the Heinrich vineyard in Austria, which was another new experience for me.  Zweigelt is a fairly dry red wine with notes of blackberry and bitter chocolate.  Fairly easy on the palate and light in tannins,  I would happily order it again.  Going to be keeping an eye out for Austrian wines in the future!
I waddled my way out of 10 Greek Street feeling satisfied that I had at least ticked one restaurant off the "Top 100" list.  If you are looking for classic, understated, homestyle cooking but with flavours that will give your palate a damn good wake up call, then get over to 10 Greek Street and see for yourself why it's sharing column inches with such luminaries as Heston Blumenthal and Jason Atherton.
£45 for three courses including two glasses of wine