Taking A Bite Out Of…Istanbul
Kebabs.  They have a bit of a bad reputation to be honest.  My first experience of the delicacy known as kebab meat and chips, "fresh" out of the local chippy in Pontypool town centre, was enough to put me off for a long long time.  Even the more upmarket grilled meats of Turkish restaurants around London didn't really help to convince me that a kebab is anything more than a greasy, stomach-churning mistake.  So would a trip to Istanbul,  the home of the kebab, change my mind?
Istanbul is a crazy, colourful, feast for the senses, and food plays a huge part in this. Everywhere you look there are stalls selling hot chestnuts, grilled corn on the cob, watermelon, fresh bread.  Ice cream vendors, wearing embroidered waistcoats and fezs, churn their thick, sticky confectionery (known as dondurma) and ring the bells above their booths.  Shop windows are piled high with Turkish delight and baklava.  And all this is before you even think about setting foot inside one of the hundreds of restaurants, lured by the smell of grilled meat and fish.
Most of our meals in Istanbul tended to follow the same pattern.  A selection of meze to start with (usually hummus, cacik, spinach in yoghurt, and smoked aubergine, with baskets of the most delicious fresh bread), followed by a kebab.  Yes, that's right.  A kebab.  Every day.  However, in the words of Marks & Spencer, these weren't just any kebab.  The meat was moist and flavoursome, without any hint of grease or gristle.  This was simple food, done well.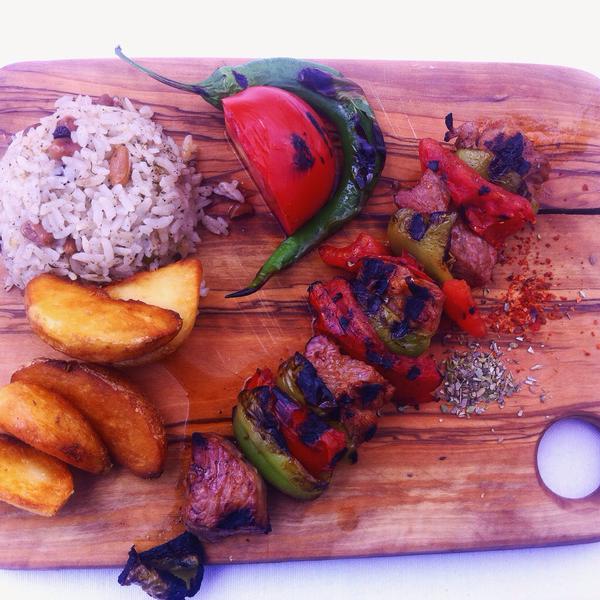 Of course, there is more to dining out in Istanbul than just kebabs.  Fresh fish also features prominently, particularly on the Princes Islands.  This charming archipelago offers a refreshing contrast to the hustle and bustle of Istanbul.  Motor vehicles are not permitted so the best way to explore is via bicycle or horse and carriage.  We visited Buyukada, the largest of the islands, and headed straight for the Splendid Palas hotel, a beautiful turn of the century sanctuary.  We enjoyed glasses of iced peach tea in their gardens overlooking the Sea of Marmara.  When it comes to food, fish is really what it's all about.  All of the restaurants lining the sea front have large coolers displaying the catch of the day.  We ordered a whole sea bass between three of us, which was served grilled with chips and fresh salad.  Nothing more was needed other than a squeeze of lemon.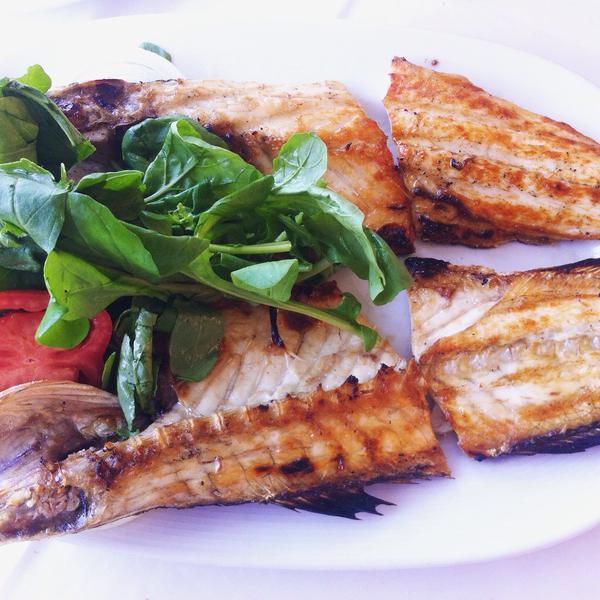 Turkey is also famous for its coffee.  More to the point, its rocket fuel, thermonuclear coffee that is so thick you could almost stand your spoon up in the cup.  Like kebabs, coffee has really never done much for me; however cafe culture is huge in Istanbul, so when in Rome etc etc…  Our favourite spot was a tiny little outdoor cafe underneath the Galata Tower.  There are no menus – they only serve coffee, tea and soft drinks.  Coffee was served in tiny, patterned china cups, alongside the ubiquitous bottle of water to cleanse your palate.  Groups of students and families sat around in the amphitheatre style seating area, chatting, sketching or smoking shisha.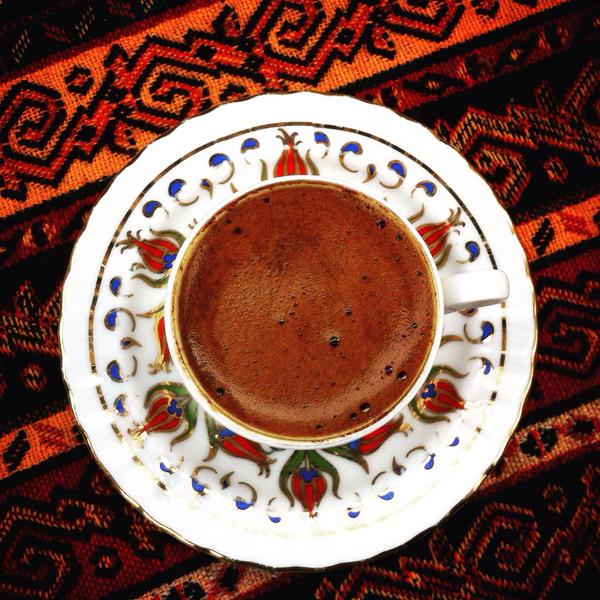 Istanbul is a city that challenged my culinary perceptions.  My next challenge is to find a Turkish restaurant here in London that can match all those wonderful kebabs!!!