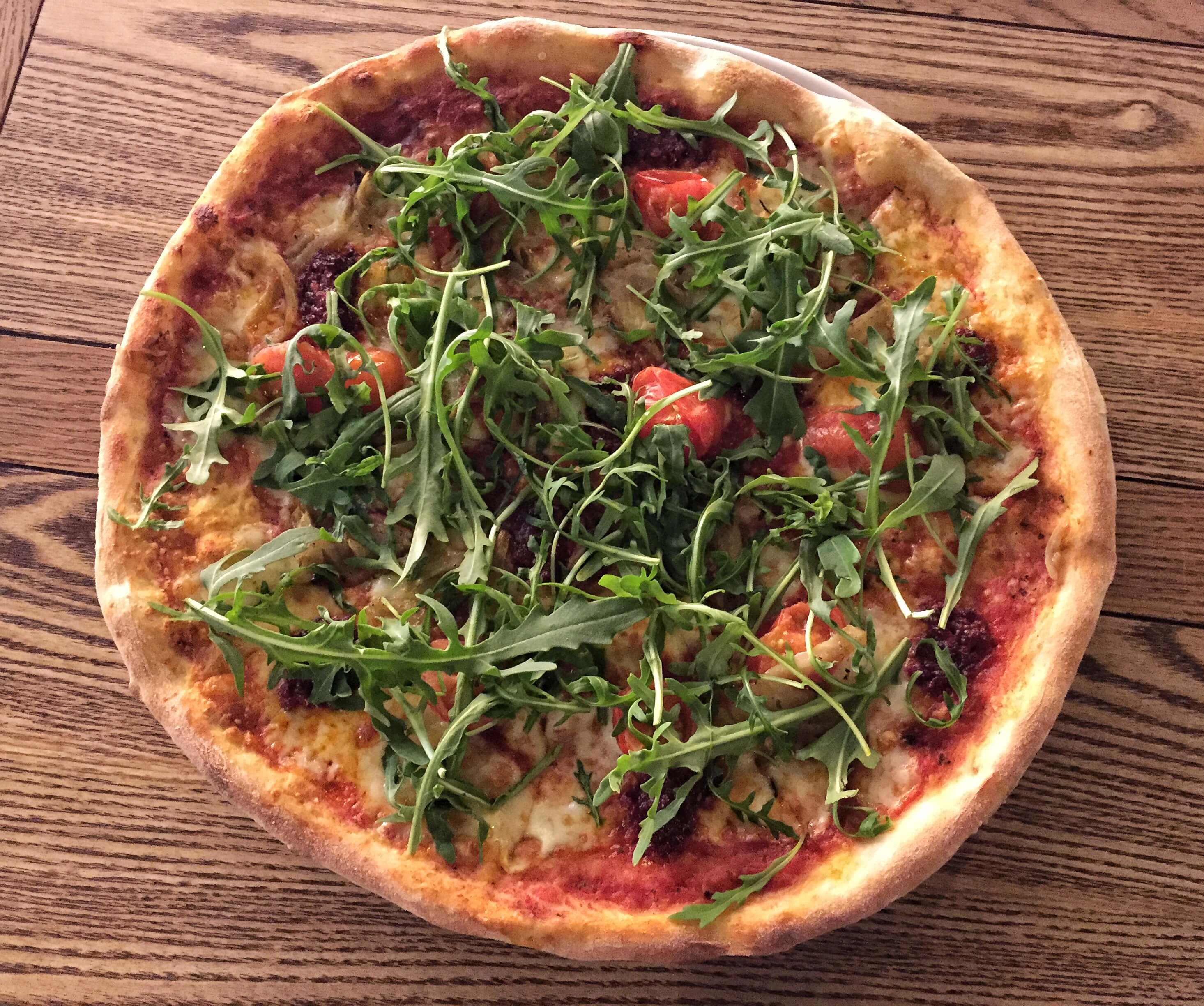 Coach and Horses: Where everybody knows your name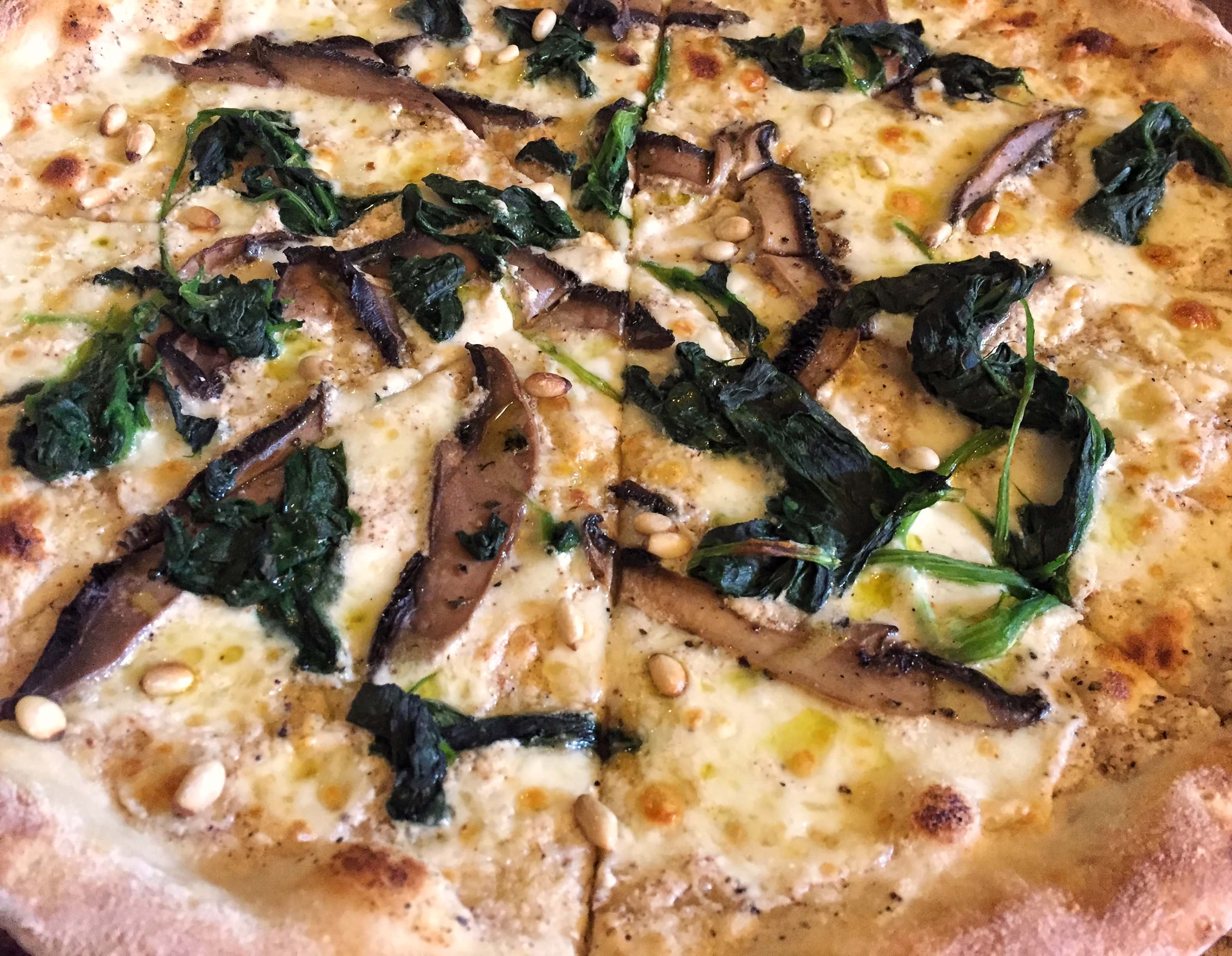 "La la la….where everybody knows your name". The theme song for Cheers set out the show's premise of that friendly local boozer where you're surrounded by friends. But of course that isn't the real world, is it? Maybe in a small village where there's only one place to go drinking and you have no choice but to get to know the bar staff, but in London?? That most unfriendly of places?? You're kidding. So when I visited the Coach and Horses in Clapham for the second time, handed my card over the bar to start a tab and the barmaid couldn't spot my name, it was a pleasant surprise to hear her colleague say "It's Pinkstone, she's been here before". It was rather lovely to be able to have a laugh with the staff over the fact that I was ordering an espresso martini at lunchtime. And not much compares to being asked to help pick out a kitten for one of the barmaids (except perhaps getting a kitten yourself).
I read an article the other week that said London has lost 25% of its pubs since 2001. That probably comes as no great surprise to anyone who lives here; the twin evils of rent increases and property development make pubs a risky business to be involved in. But people still love a good pub, right?  I certainly do and, what's more, I love what pubs are doing to get to grips with the change in the weather. From getting in guest chefs to hosting tasting sessions or cocktail classes, the modern London pub will usually keep you on your toes. Soggy beer mats, sticky carpets and pork scratchings are a thing of the past. So, as well as a warm and friendly welcome at the Coach and Horses, you can also expect to find the following excellent reasons to visit: pizza, cocktails, doughnuts.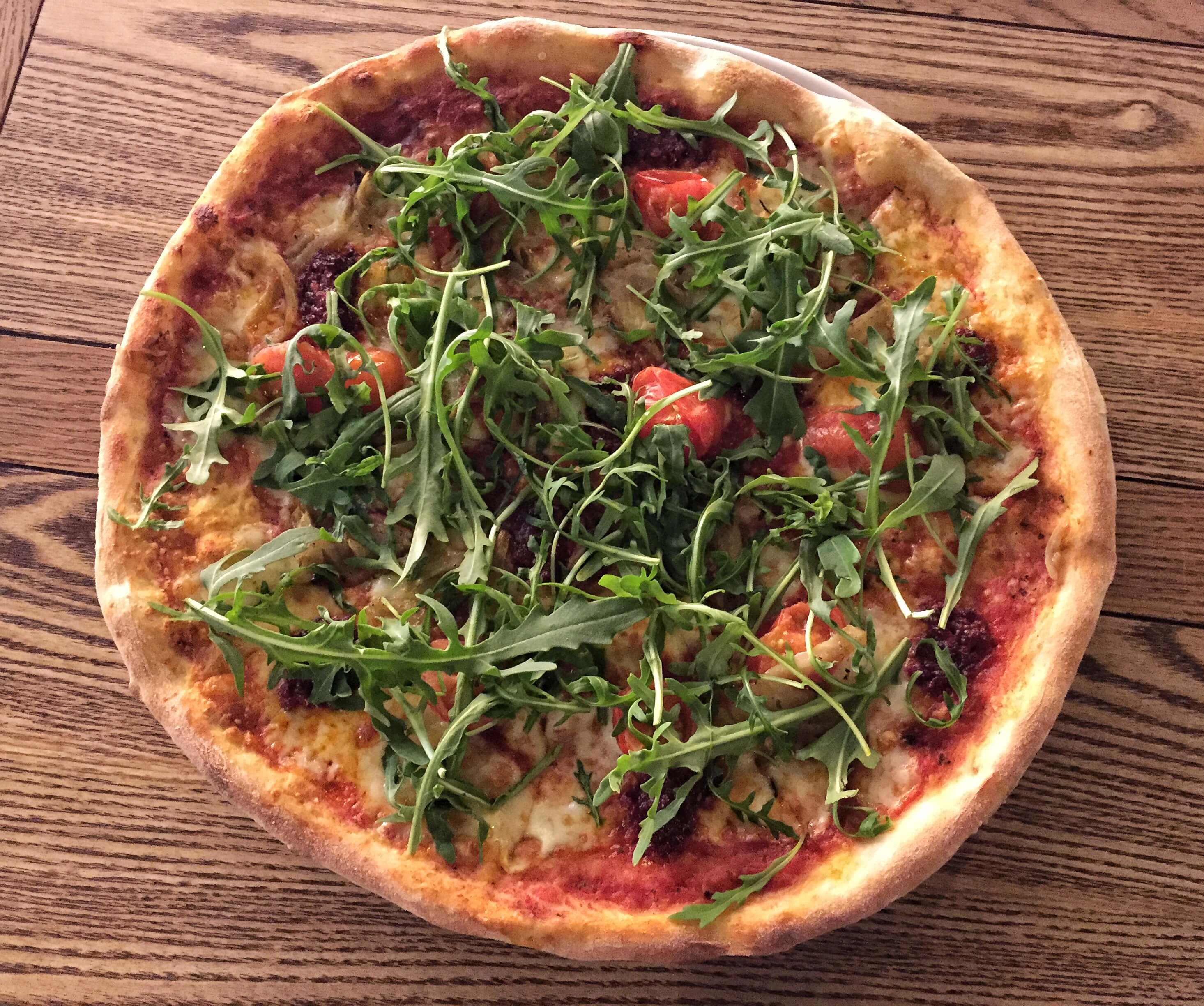 If, for some strange reason, you don't actually like pizza then make sure you eat before visiting the Coach and Horses because that's pretty much all you'll find on the menu. However, these aren't just your bog standard pizzas. Sure, you can find a margherita and a pepperoni, but there's also a beautifully piquant n'duja pizza with sticky, jam-like smashed cherry tomatoes and roasted fennel. A "breakfast" pizza of crispy bacon, free range baked eggs and spinach also came with a great big fiery kick in the palate, thanks to the sprinkling of dried chilli across the eggs.   I would have liked the eggs to have been a little softer; the idea of a runny yolk oozing into the bacon and cheese really appeals to me. However, I get that eggs on pizza are in the same realm as pineapple and anchovies, so it's probably best to play it slightly safe. Either way, this unusual take on pizza was delicious and should be on breakfast menus everywhere.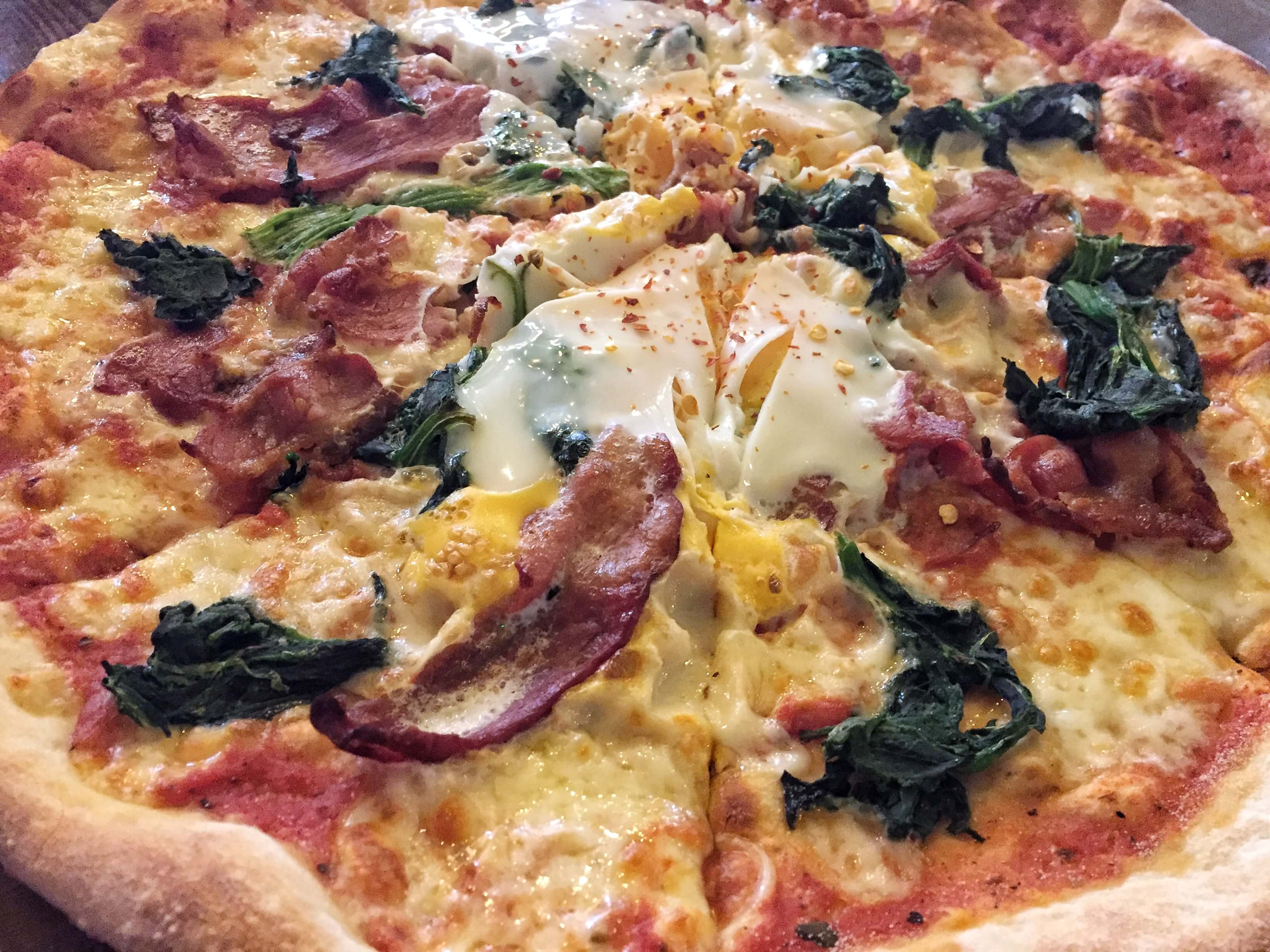 As if a bacon and egg pizza isn't unusual enough, the Coach and Horses also do a "white based" pizza. This forgoes the traditional tomato base in favour of one made with ricotta, cream, nutmeg and black pepper. It comes topped with roasted Portobello mushrooms, spinach, pine nuts, thyme and truffle oil. Decadence thy name is pizza! The funky aroma of truffle combined with garlic immediately set us drooling. I really expected this to be overly rich but the creamy base had been applied with a light touch, so the whole thing was dangerously easy to eat. In fact, the beauty of all these pizzas – in my eyes – is that the dough base is incredibly thin, so you can scoff down an entire pizza without stopping to take a breath. Or perhaps that's just me… And if you're gluten intolerant then you don't have to miss out! The Coach and Horses also do gluten-free pizzas.
The dessert menu only has one item on it, but that's ok because it involves Nutella. Doughnuts covered in melted Nutella to be exact. Word of warning: these doughnuts are HUGE. And you get three of them! So unless you're absolutely starving, you might want to share a portion. We tried and failed to even make a dent in them when attempting to get through a plate each. But all was not lost however, because the Coach and Horses will box up your leftover doughnuts and/or pizza for you to take home and have for breakfast the next day. Or, again, perhaps that's just me… Second word of warning: it may sound weird but it really is best to ask for cutlery. Unless you enjoy covering yourself in Nutella in public.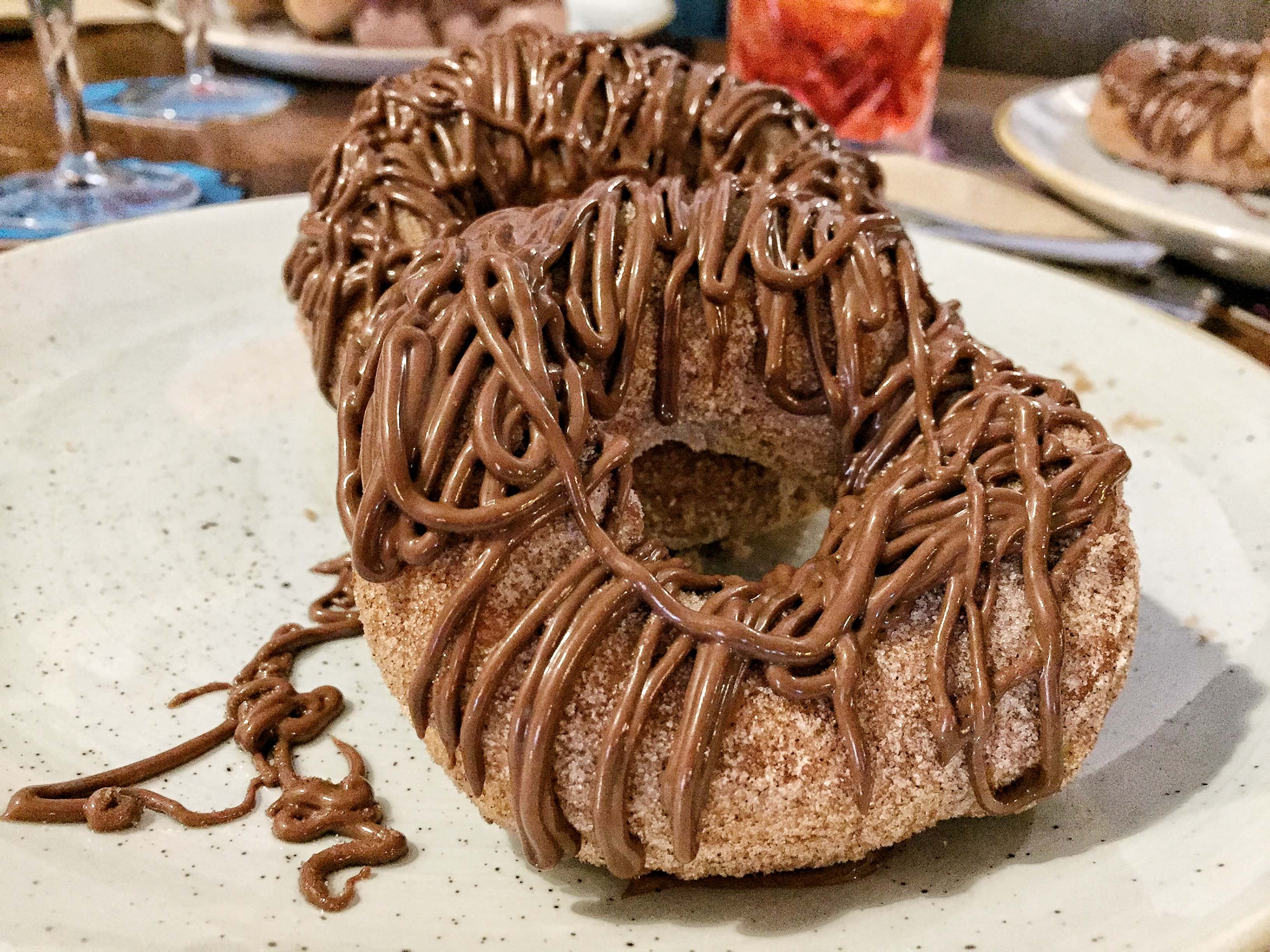 Drinks-wise, the aforementioned espresso martini is a good bet, as is the raspberry margarita. The cocktail menu is a work in progress, but the Coach and Horses also do a decent selection of wines. Lovers of craft beer will be in hoppy heaven as they can choose from a wide range of  small London-based breweries on tap, as well as bottles and cans from the likes of Beavertown, La Chouffe and Piston Head.
I'd really like to believe that there's life in the London pub scene yet. Maybe I'm being overly optimistic, but I do think that they are still in demand – and not just as "luxury apartments". There's not much wrong with the world when you've got a slice of pizza in one hand, a beer in the other and a friendly face behind the bar. The Coach and Horses is a real little belter of a pub. Long may it last.
The Coach & Horses, 173-175 Clapham Park Road, SW4 7EX.
Many thanks to the team at the Coach and Horses for inviting me to have pizza and cocktails with them. All views are, as ever, my own.