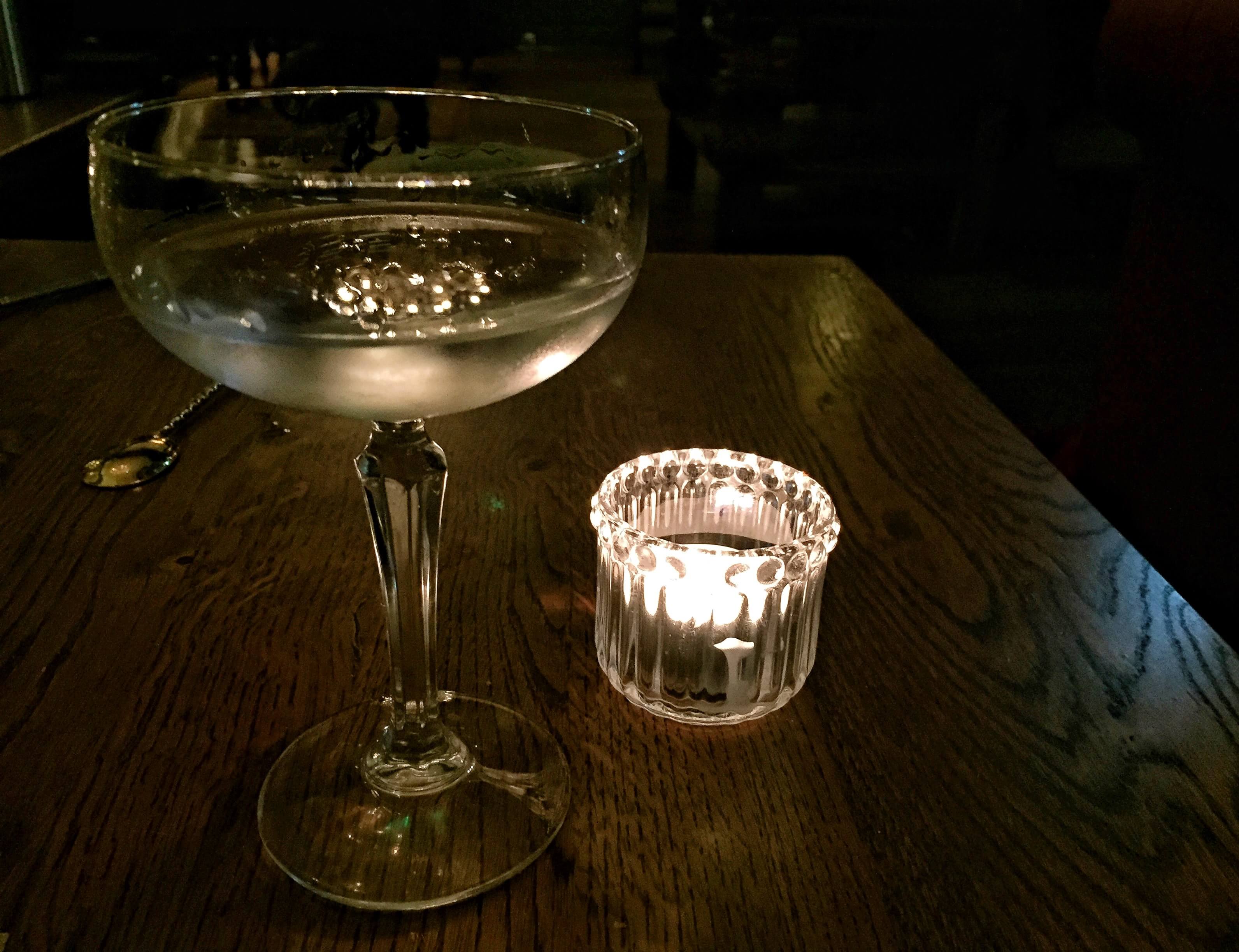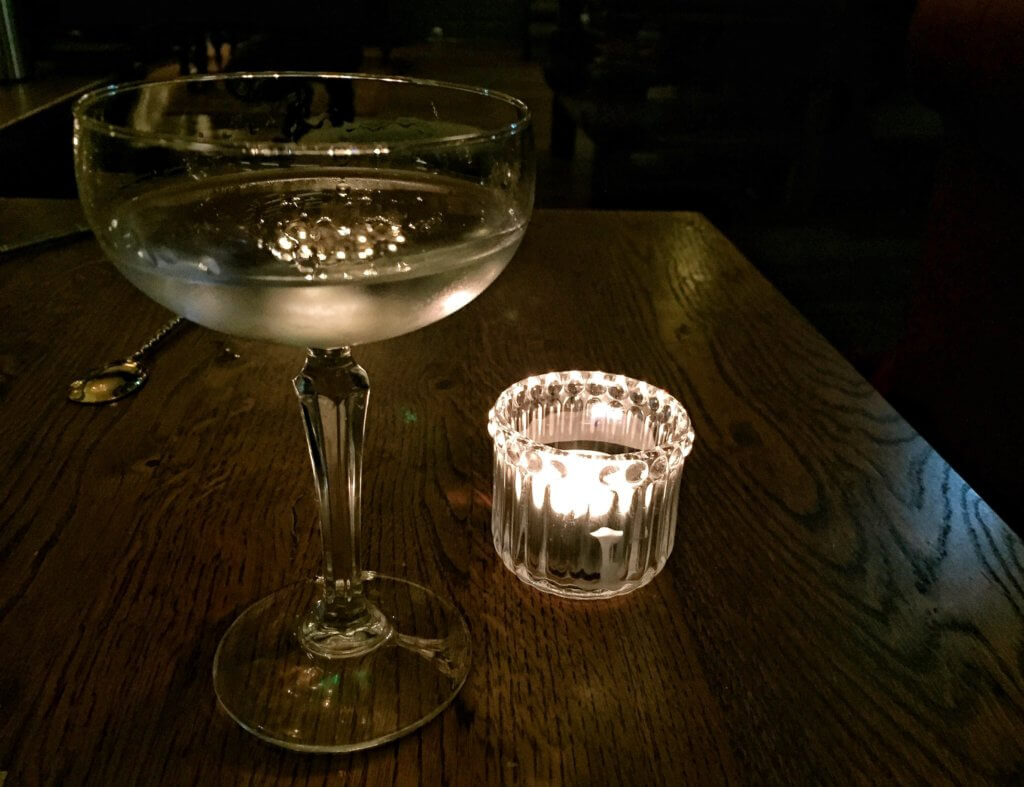 A few months ago I wrote about the "London bubble".  How it's easy to get complacent, shuttling along from home to work to home, rarely visiting new areas.  Or maybe that's just me?  Anyway, as per previous post, I have lived in London for a long time but there are still parts of town that I have never been to.  One of these is Kentish Town.  Which is a bit embarrassing actually, as it's not like it's on the furthest fringes of the city, like Edgware, or in a public transport vacuum like most of south-east London.  Although, in my defence, I've never really had any reason to go there.  But then I was invited to a cocktail masterclass at Boulogne Bar.  Where I would make martinis.  And drink mulled vodka.  Three perfectly good reasons to head north of the wall.
At first glance, the Boulogne Bar is cunningly disguised as a pub.  It's tucked away upstairs at The Bull & Gate on Kentish Town Road.  The Bull & Gate is a rather lovely Youngs pub, which has a modern gastro feel to it but still retains a suitably "pubby" atmosphere.  As I visited the week before Christmas, it was wonderfully festive, complete with huge Christmas tree, open fires and loads of people clearly enjoying the fact that there were only a few days of work left.  While The Bull & Gate is a great place to settle in for a few hours, preferably with a good bottle of wine and a roast dinner, my appointment was with their sexy little sister upstairs.
According to their website, Boulogne Bar is inspired by the gentlemen's clubs of a bygone era, and the contrast to the buzzy pub downstairs could not be more dramatic.  Dimly lit, with jewel coloured sofas, chandeliers and bookcases, it feels like all sorts of mischief could go on here.  As the bar was closed for the cocktail masterclass, the space felt even more intimate.  The evening was hosted by Kentish Town local, William Borrell; owner of well known ex-public toilet bar, Ladies and Gentlemen, and – as I have just found out – brother of the lead singer from Razorlight.  He has also set up Vestal Vodka and our little soiree at Bar Boulogne was also our introduction to his product.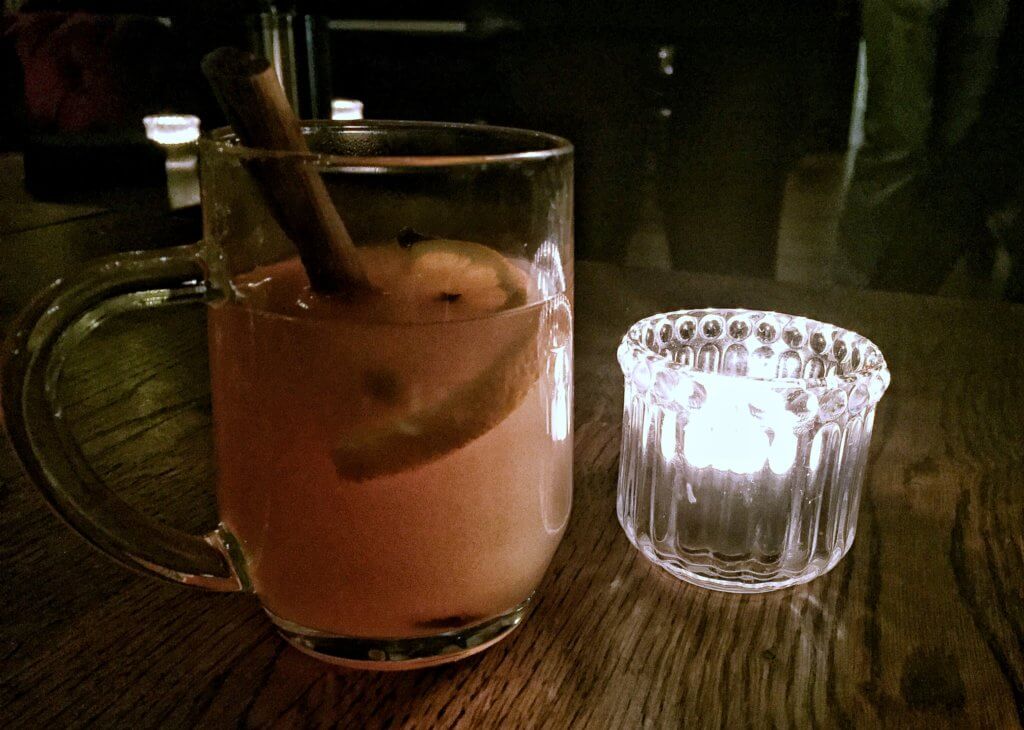 We were welcomed with a "hot voddy", which was kind of a mulled vodka made with warm apple juice and spices.  Perfect for a freezing December night.  We all then cosied up on the sofas while William gave us a brief intro to vodka – where I learned that most vodka is actually made from grain, not potatoes.  Vestal is, in fact, made from potatoes and its USP is that it's a genuinely premium product, getting a score of 5+ from Diffords. In true Slavic style, we poured out shots of neat vodka but then used them to create something known as a nikolaschka.  This involved coating lemon wedges in sugar, perching them on top of the shot glasses and adding a few drops of bitters.  We then knocked back the vodka and sucked the lemon, in a more palatable version of a tequila slammer.
William then showed us how to make the perfect vodka martini, as well as imparting some nuggets of wisdom along the way.  For example, I had not realised that a dry martini is one with very little vermouth and that a dirty martini includes olives.  All I knew was that a martini generally tastes like firewater.  Of course, my friend and I didn't do much to change that by adding far too much vodka to our martini – ooops!  Fortunately, William came to our rescue and we ended up with a lovely – albeit slightly strong – vodka martini each.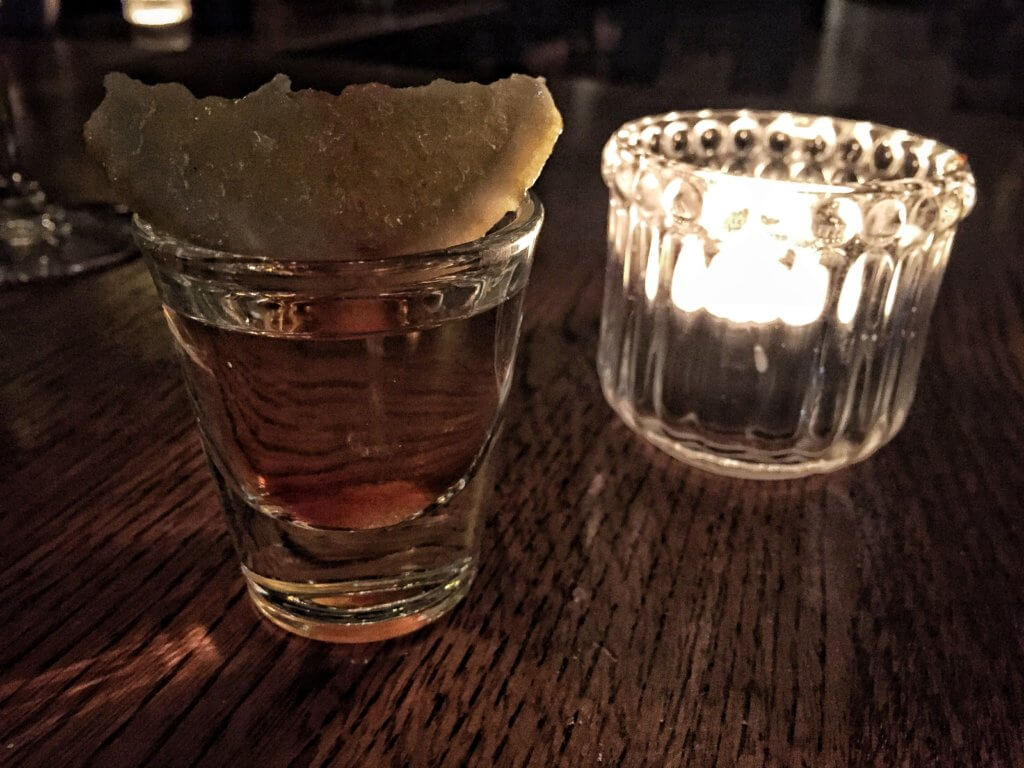 By this point we were pretty well sozzled and the rest of the group seemed to be heading in the same direction.  So of course, we thought it would be a great idea to do another nikolaschka before stumbling over the road to Ladies and Gentlemen.  But that is a story for another time…
It's safe to say that we had an absolute blast at Boulogne Bar.  Their cocktail class was so much fun and, what's more, everyone was really friendly.  I'm definitely heading back to see what the bar's like during normal service, especially as their cocktail menu looks fantastic (Cherry Amaretto Sour? Yes please).  And, over the course of one night, I discovered three great venues.  I started off with three transient reasons to visit Kentish Town, but now I have three very firm reasons to go back.
The Bull and Gate/Boulogne Bar, 389 Kentish Town Road, NW5 2TJ
Many thanks to the team at Boulogne Bar for inviting me along to their cocktail masterclass.  All views are, as ever, my own.