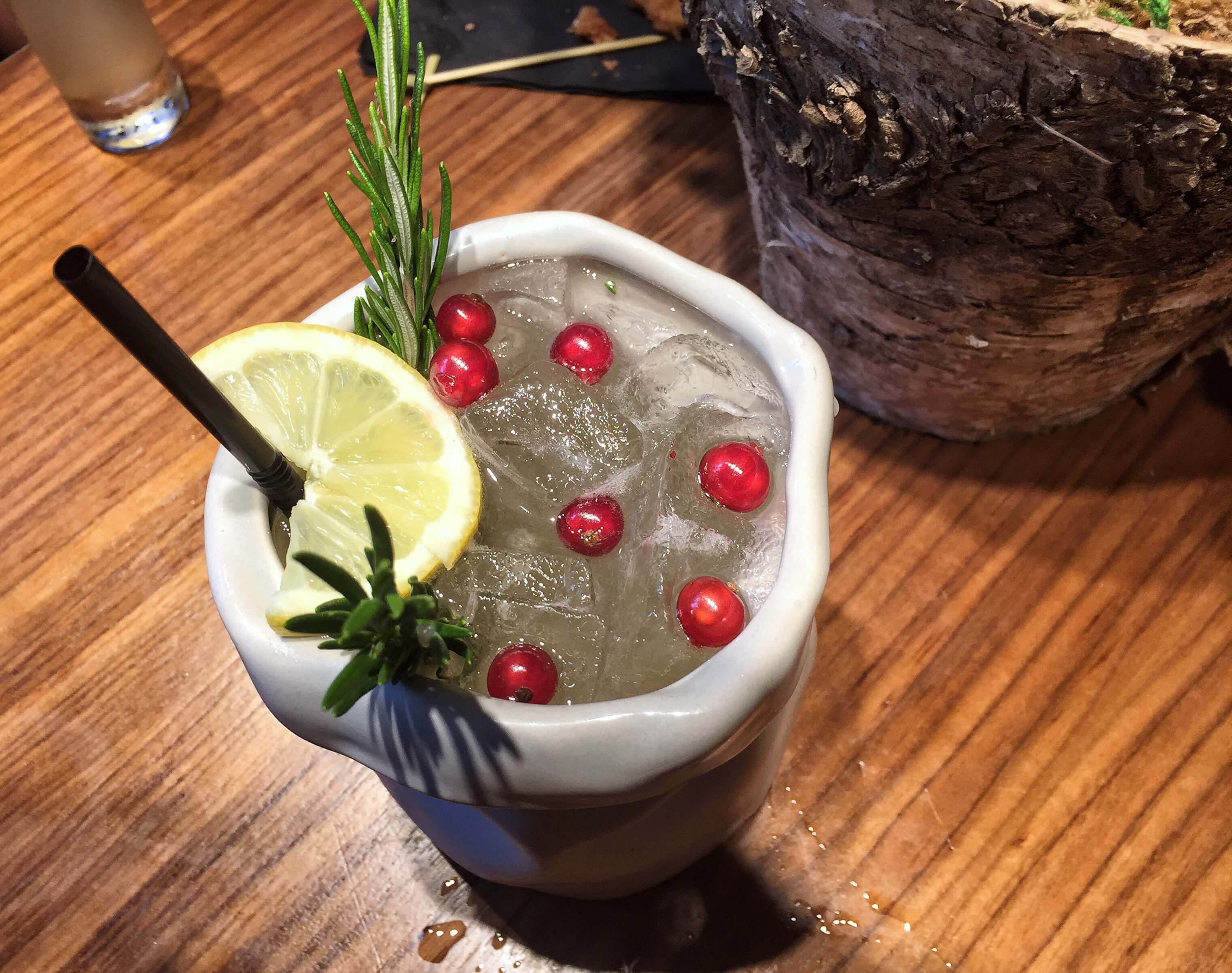 TwoRuba: A hotel bar with flair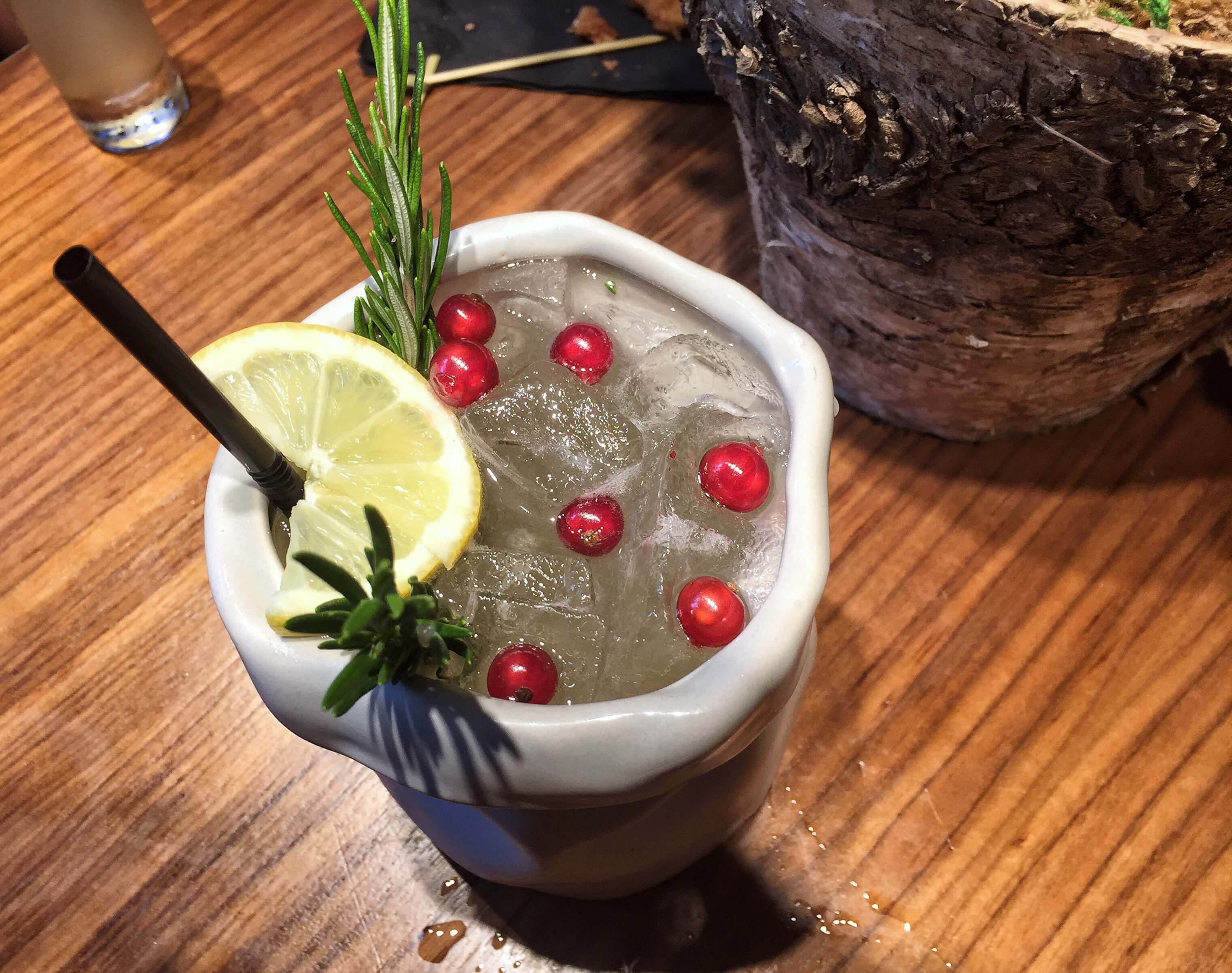 When you think of a chain hotel bar you'd be forgiven for imagining something bland. A space that manages to be polished in a way that's devoid of all character. You might expect to find a businessman propping up the bar or families lazily sprawled in armchairs, waiting to head out for the day. What you don't expect to find is a big sofa made out of grass. Or brightly striped deckchairs next to huge floral displays. TwoRuba, located in the Tower Bridge Hilton, differentiates itself from the norm with its bold seasonal installations and matching cocktails. As the seasons change, so does TwoRuba's decor and so does its cocktail menu.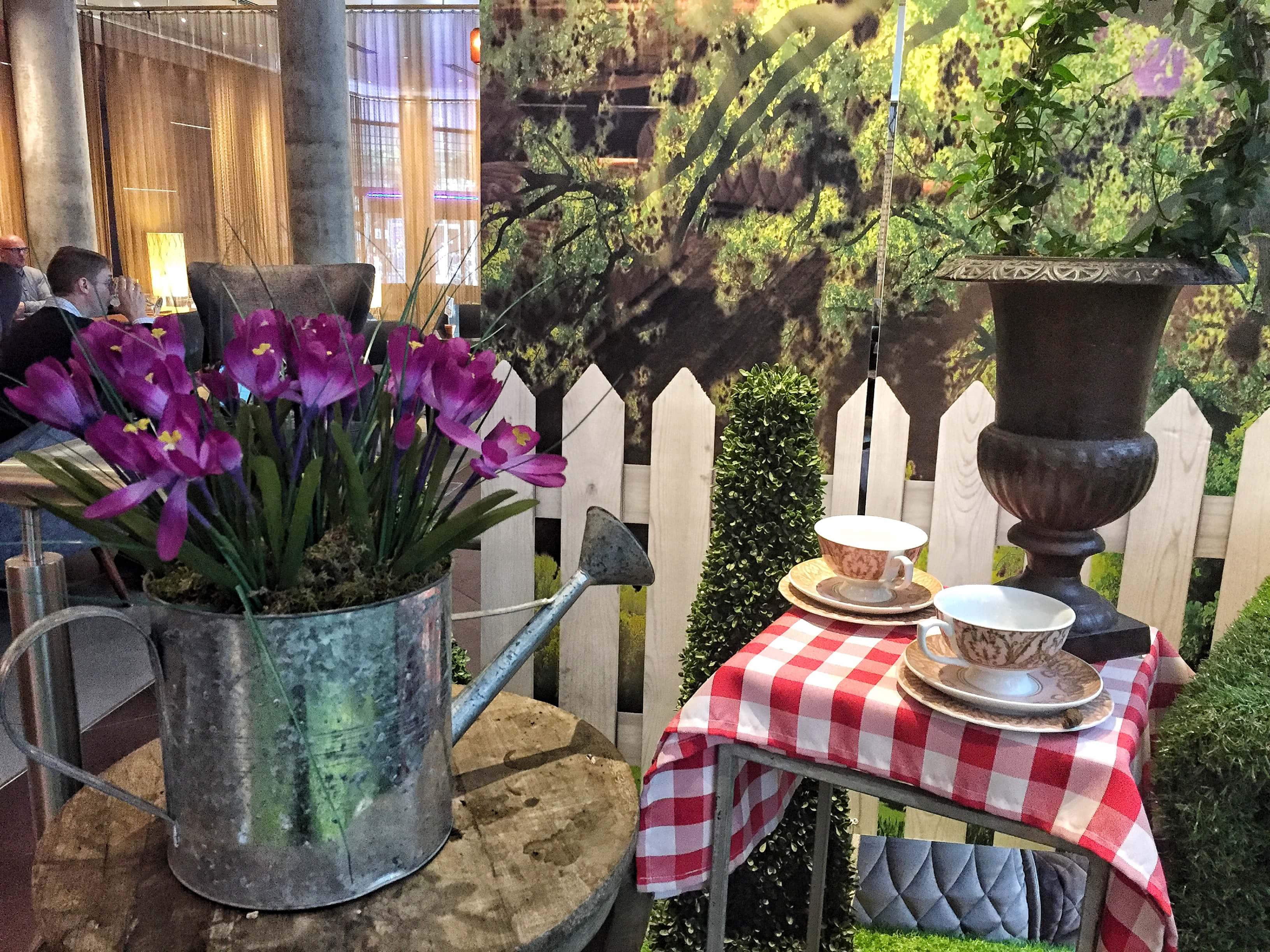 TwoRuba's everyday cocktail menu is also a bit more imaginative than what you might usually find in a standard chain hotel.  They mix flavours like chilli, strawberry, mint and gin in their Dare Devil or cherry infused whisky and cinnamon sugar for Smoking in 1816. They're currently offering four, limited edition, spring cocktails: Elderflower Breeze, Raspberry and Thyme Smash, TwoRuba Cooler and a Spring Spritz. Like those on the standard menu, these cocktails are made with a combination of compelling ingredients and a dash of creativity. They not only taste delicious; they're presented beautifully. My top pick is the Elderflower Breeze, which is perfect for a hot summer day. It's made with gin, elderflower cordial, lemon, cucumber and basil – the elderflower gives it a slight sweetness but the fresh flavour of the cucumber is what really comes through. It's refreshing and extremely drinkable. In fact, I enjoyed it so much that I went back for another one a few days later!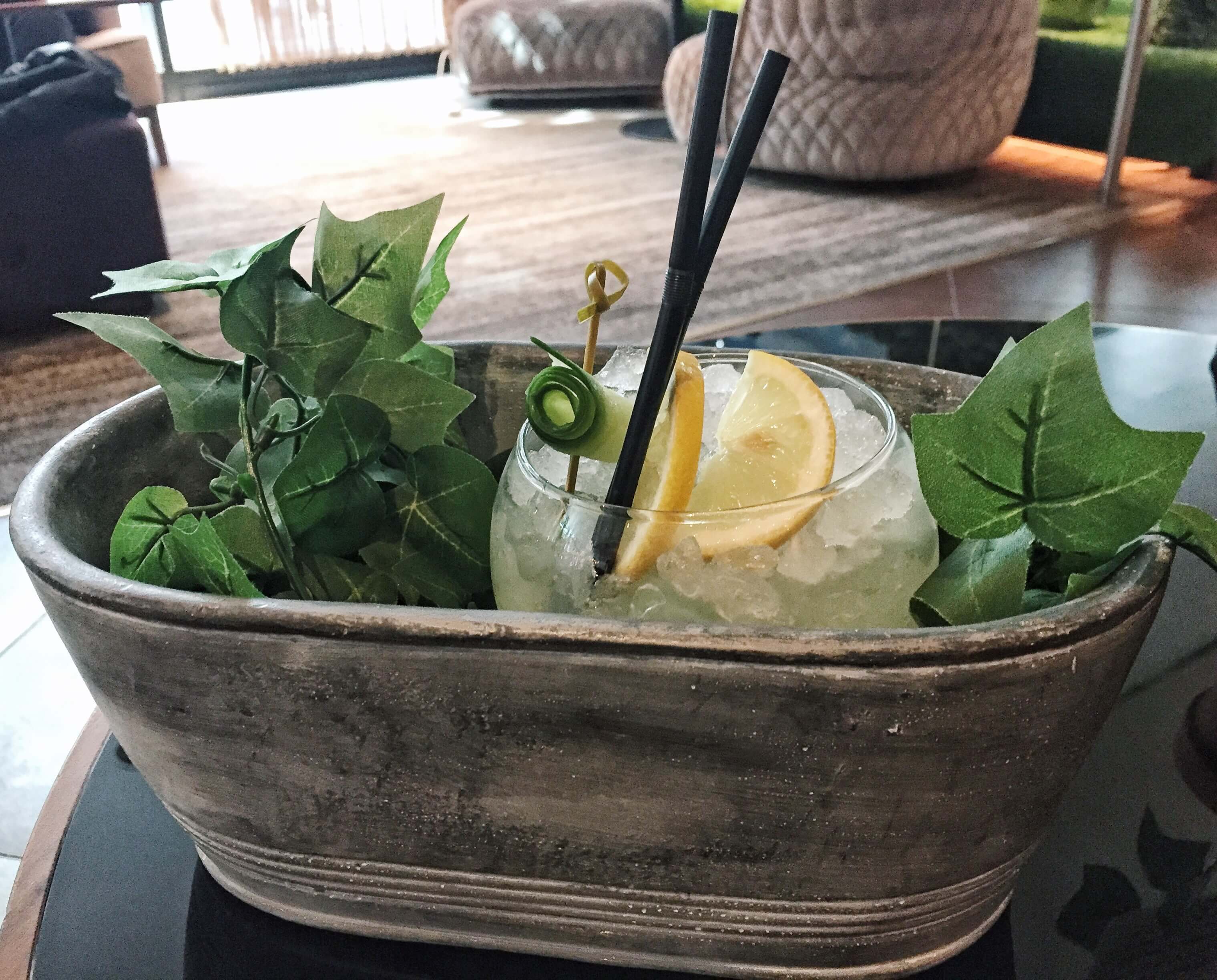 Now, I'm a big fan of incorporating savoury herbs with sweet flavours, so I always love seeing them pop up in desserts or cocktails. A quick search on Google told me that the combination of raspberry and thyme is actually not that unusual when it comes to cocktails – although I had never come across it until I tried the Raspberry and Thyme Smash at TwoRuba. This long drink is served with a bit of theatre; the cocktail is contained in a bird-shaped vessel and then poured over a glass of crushed ice. The base of the drink is dark rum and it contains lime and cranberry, as well as the raspberry and thyme.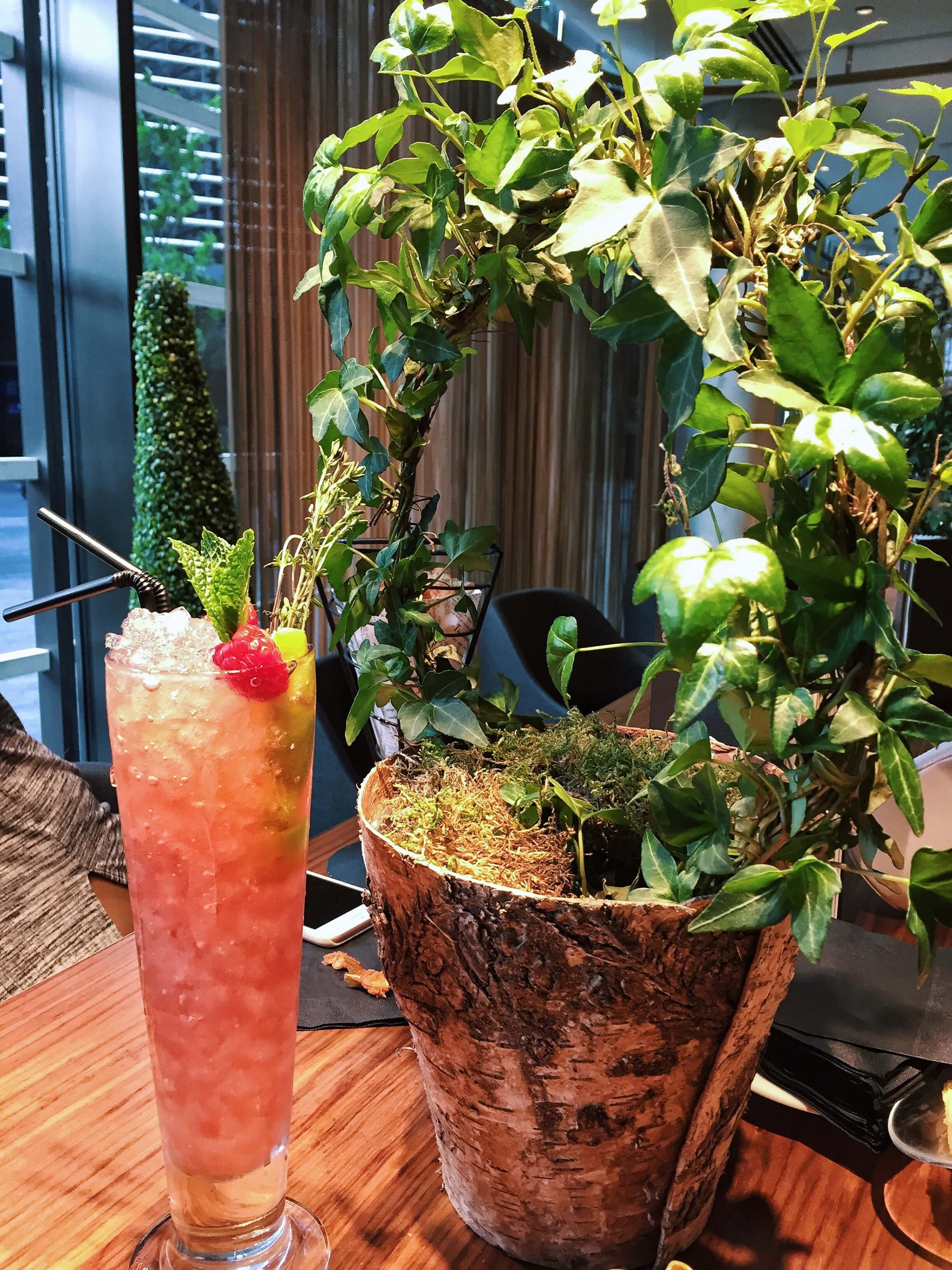 The TwoRuba Cooler was another mash-up of sweet and savoury flavours. The combination of gin, Cointreau, apple, lemon, rose syrup and rosemary could have been a bit over-sweet, but the herbaceousness of the gin and the rosemary took the edge off. Lastly, the Spring Spritz was basically the love child of a mojito and a margarita. Created with tequila, St Germain, lemon vanilla and mint, it felt like I was getting two cocktails for the price of one.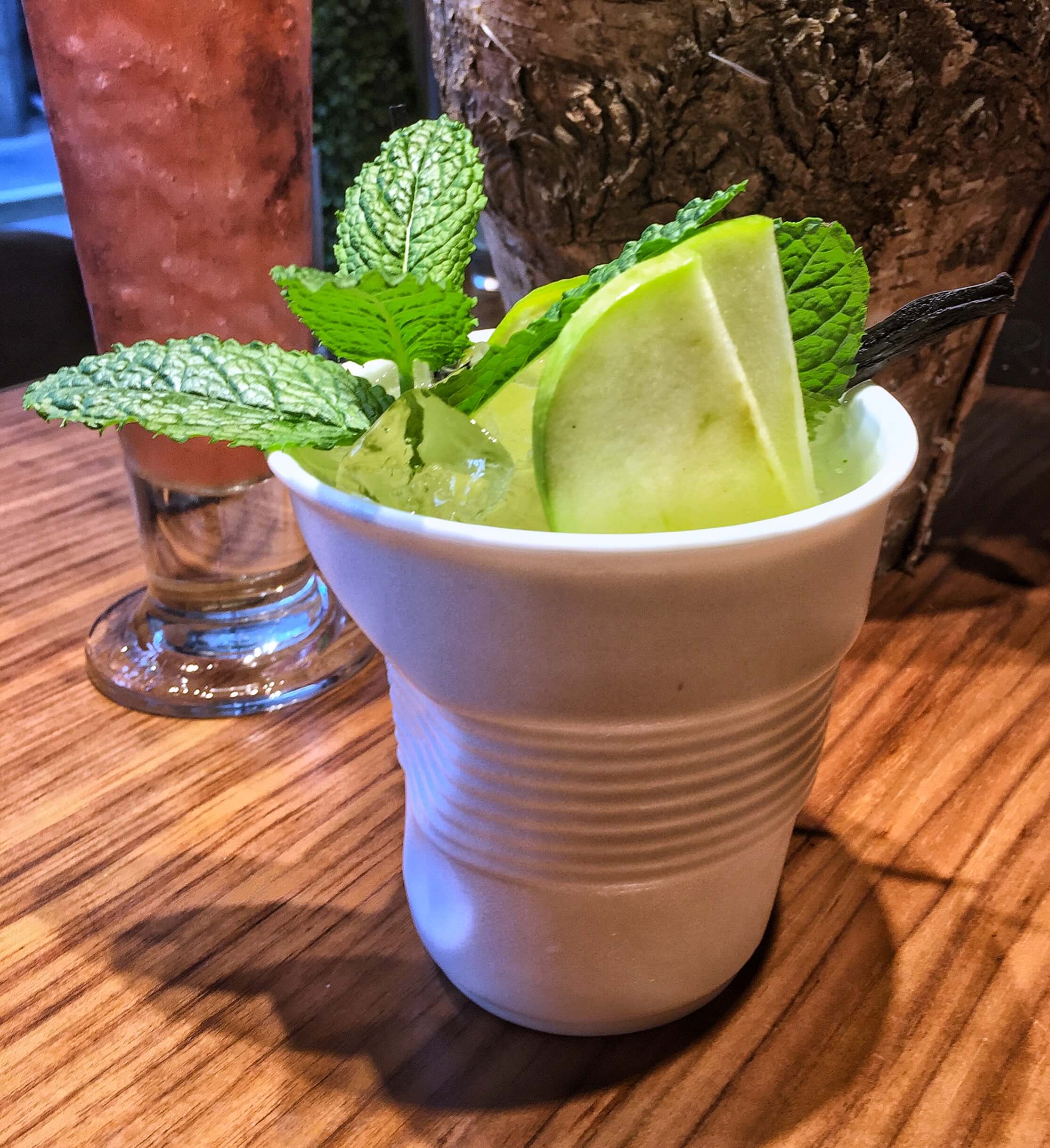 Of course, it might be a good idea to order a few nibbles to soak up some of the booze and TwoRuba have got you covered. We enjoyed a selection of snacks, such as vegetable tempura, chorizo in a sinfully sticky marinade and some of the best chips I've eaten in a long time. However, a quick glance at the TwoRuba website seems to suggest that "regular" visitors, i.e. those not attending an event, can order food from the Jamie's Italian next door. I'm not an advocate of chain restaurants, but if you want something to graze on while you enjoy a cocktail or three then you could do a lot worse.
I was really impressed with the quality of the service at TwoRuba; the team made us feel right at home. When I returned as a "regular" visitor a few days later, there was just one girl behind the bar who seemed a little over-stretched. I had to wait a while to be served only to be told that she didn't know how to make the cocktail I had ordered. However, one of the mixologists was just about to start his shift, so I took a seat and eventually my drink arrived. The young lady who served me was incredibly sweet and dealt with my order as best she could. I'm sure that if you visit in the evening when there are probably more staff on duty – and not in the afternoon like me – then the service will be great.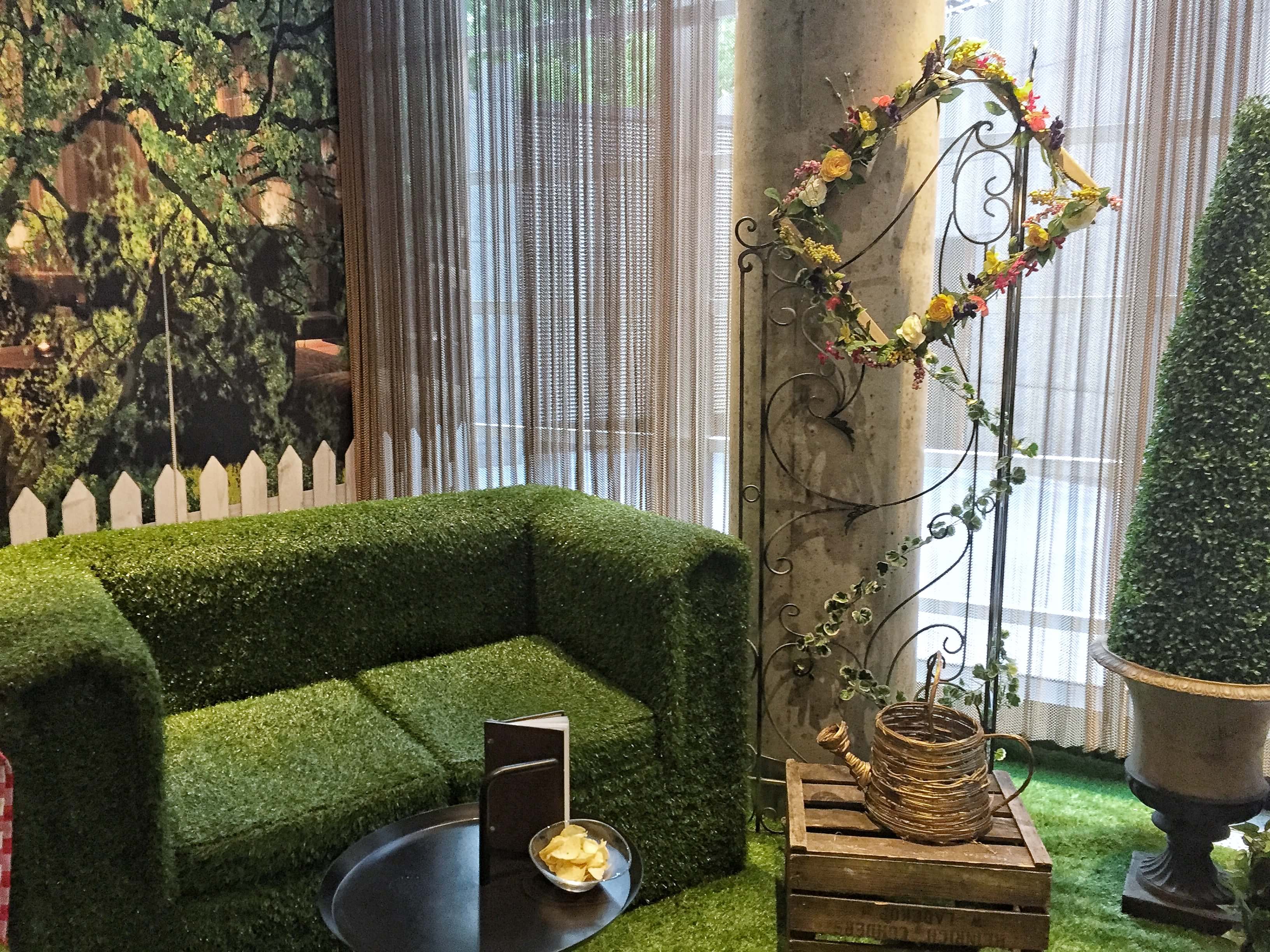 As TwoRuba's style changes with the seasons, this spring fling will be over shortly. But there's no need to weep into your martini because they will be replacing it was a full-on beach! TwoRuba is raising the bar (pun intended) for chain hotels everywhere.
TwoRuba, Hilton Tower Bridge, 5 Tooley Street, SE1 2BY
Many thanks to Lioneye Media for inviting me to an event showcasing TwoRuba's spring cocktails. All views, as ever, are my own.
LIKE IT? PIN IT!