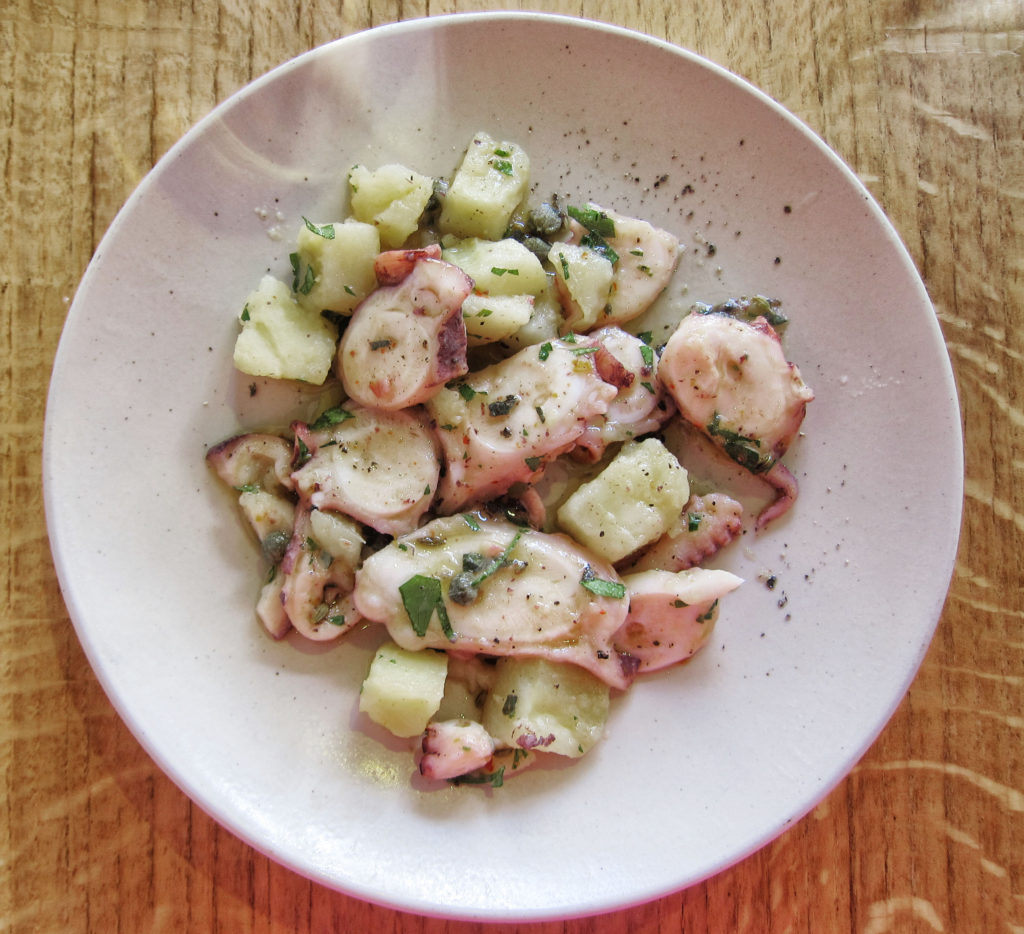 London's a strange one.  You move here all bright eyed and bushy tailed, excited by the endless variety and eager to explore all that the capital has to offer.  Fast forward several years and you find that the city has shrunk to a bubble of "home" and "work".  That's why it's great to suddenly find an excuse to venture beyond the borders of your own little world.  For me, that excuse has been flat-hunting – and my search took me to Peckham and Artusi.
Peckham's association with Only Fools and Horses is long gone.  These days you're more likely to find a beardy hipster sipping on a Negroni instead of Del Boy knocking back a Pina Colada.  A clutch of enticing restaurants and bars has emerged, several of which have made it onto various "best in London" lists.  Artusi is one such place, oozing minimalist chic in both its decor and its Italian-inspired menu.  The menu is just a handful of dishes on a chalkboard yet it's attention-grabbing nonetheless.  It changes on a regular basis but you're likely to find risque treats like pigs head and ox heart alongside more vanilla pasta options.
I visited on one of those rare roasting summer days so, booze-hound that I am, the first thing I needed was a glass of very chilled wine.  The helpful waiter knew exactly what would fit the bill and returned with a gorgeously dry Sicilian white.  This was the perfect accompaniment to my starter of marinated octopus salad.  The octopus was served alongside potatoes, capers, parsley and a generous slug of olive oil.  It was a fabulously fresh and summery dish, transporting me straight to the Mediterranean.  Special shout out for the olive oil which was outstanding.  It's clear that Artusi takes great pride in the quality of their ingredients.  This was a simple dish with nowhere to hide and they pulled it off.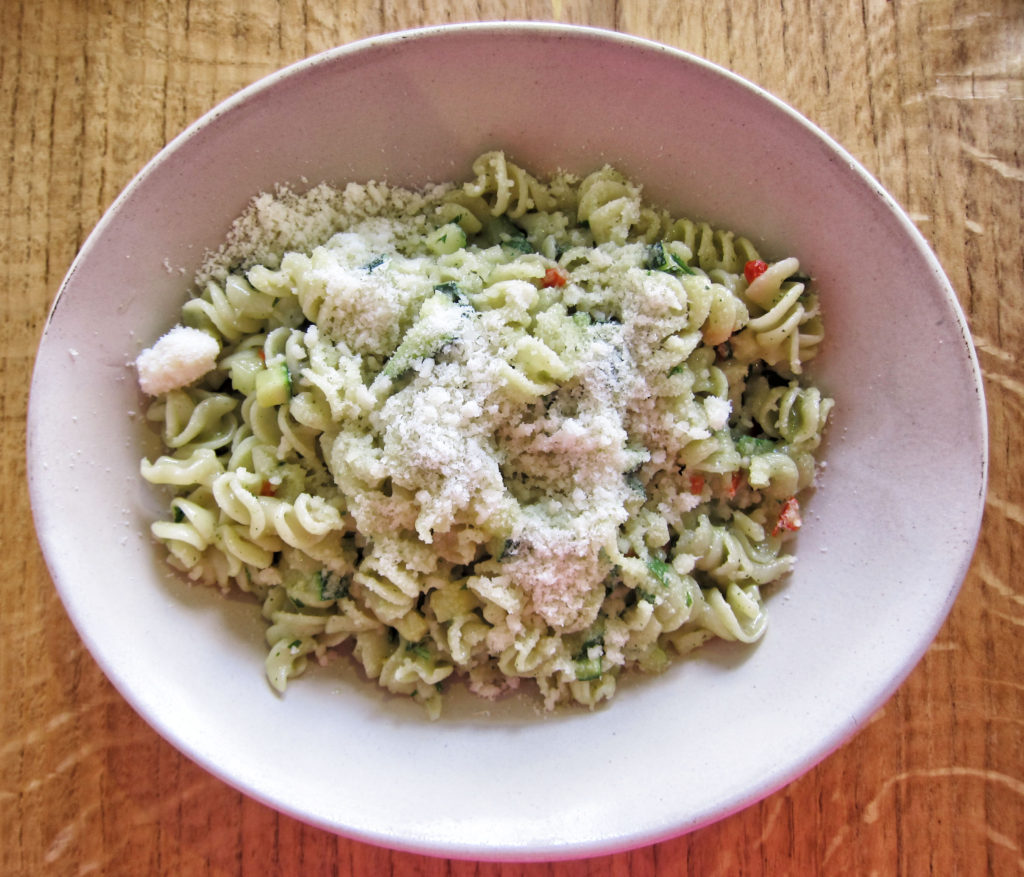 As Artusi is renowned for its fresh pasta, I had high expectations for my fusilli with courgette and chili.  Sadly though, it really wasn't anything special.   Sure, it was pleasant enough and the addition of mint was a great touch.  However, I didn't get any "oomph" from the chili and the whole thing could have done with a generous smattering of garlic.  Overall, it was just a bland, rather ordinary bowl of pasta.
Things improved with dessert.  With a choice between cake and sorbet, I chose cake – obvs!  The cake in question was a torta di caprese, which came prettily presented with cherries, creme fraiche and crushed biscuit.  Flourless sponges can sometimes be a bit on the dense side, but this one was fluffy chocolate heaven.  A lovely zingy punch was provided by the addition of orange zest to the cherries.  This one simple twist lifted the whole dish.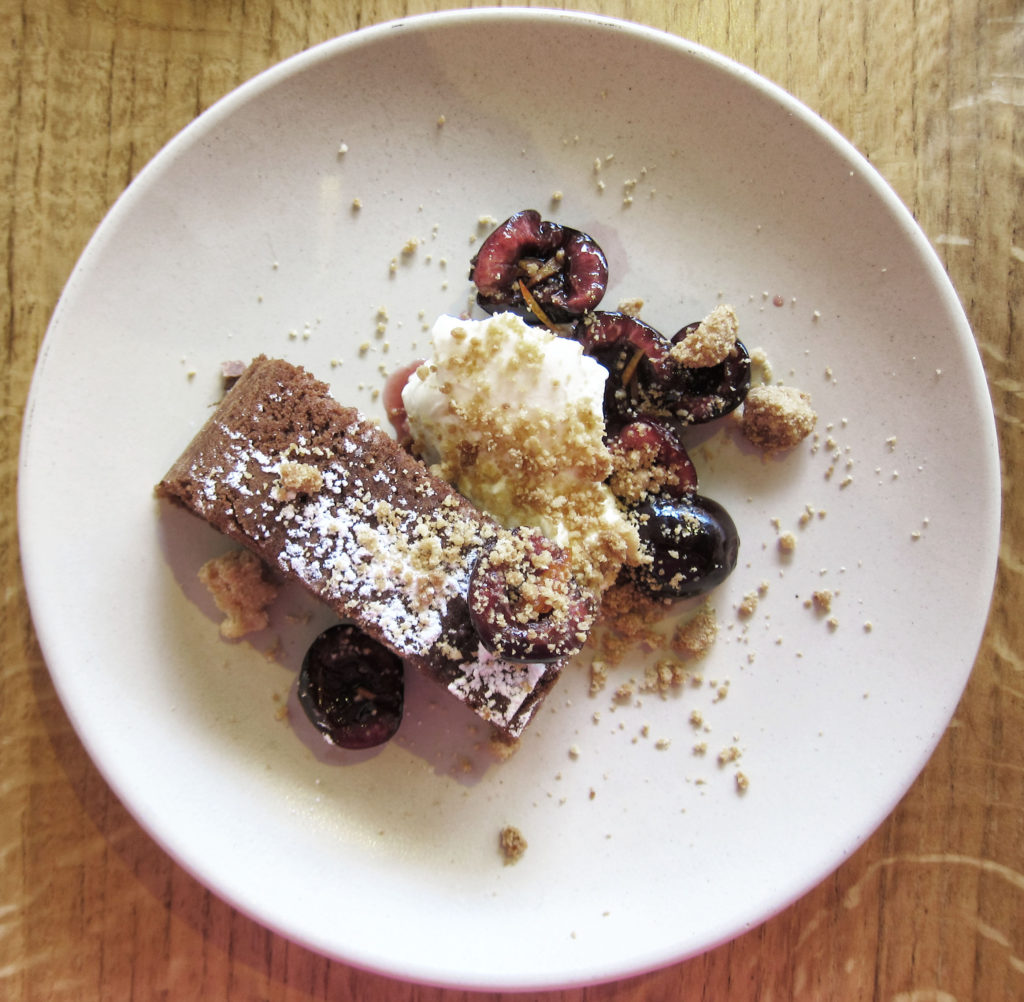 Artusi is teeny tiny, so either get there early or book ahead.  I loved the whole unassuming vibe of the place; the spartan decor, the deceptively casual menu.  If you're already in the neighbourhood and you're looking for a decent place to eat then go for it.  However, is the food worth braving Southern Rail for a special trip to Peckham?  Well, it didn't set my world on fire so I remain unconvinced.  Maybe a second visit is required as the flat hunt continues.  Or will my search for an affordable property lead me in an entirely different direction….?
Artusi, 161 Bellenden Road, SE15 4DH
£31 for three courses plus wine (service not included)