Bar Douro: Bringing Portugal to London
BAR DOURO IS…. TAKING A TRIP TO PORTUGAL WITHOUT LEAVING TOWN
My relationship with London is a complex one. There are few cities that I love like I have loved this one. I fully accept that I am one of those crazy, bug-eyed London disciples, who can't imagine why anyone would ever hate it here. Lately, however, I feel very much like that person watching their loved one stumble down a path that's inherently bad for them. The city is becoming increasingly dull and sanitised; space is being snapped up at grotesque prices and flipped around into "luxury apartments" or yet another big chain. For every "cool" neighbourhood, there are at least 10 big brands waiting to move in and destroy it. Nightclubs and venues are rapidly closing down, through fair means or – usually – foul. So when a corner of London manages to escape the clutches of Big Business and flowers into something unique and lovely, I get all warm and fuzzy inside. Bar Douro and Flat Iron Square, near London Bridge, is one such place.
Flat Iron Square is a tiny patch of London that, despite being in the shadow of the shrine to corporate greed that is the Shard, retains all the wide-eyed curiosity and independence of spirit that makes London so bloody great. Here, the railway arches that spool out from London Bridge station have been turned into tiny restaurants, each one shimmering out of their industrial surroundings. They all look so inviting that it's hard to decide between them, but I chose Bar Douro. This was for two reasons: Portuguese food is wonderful and wine from the Douro valley is also wonderful. So my expectations were a little on the high side…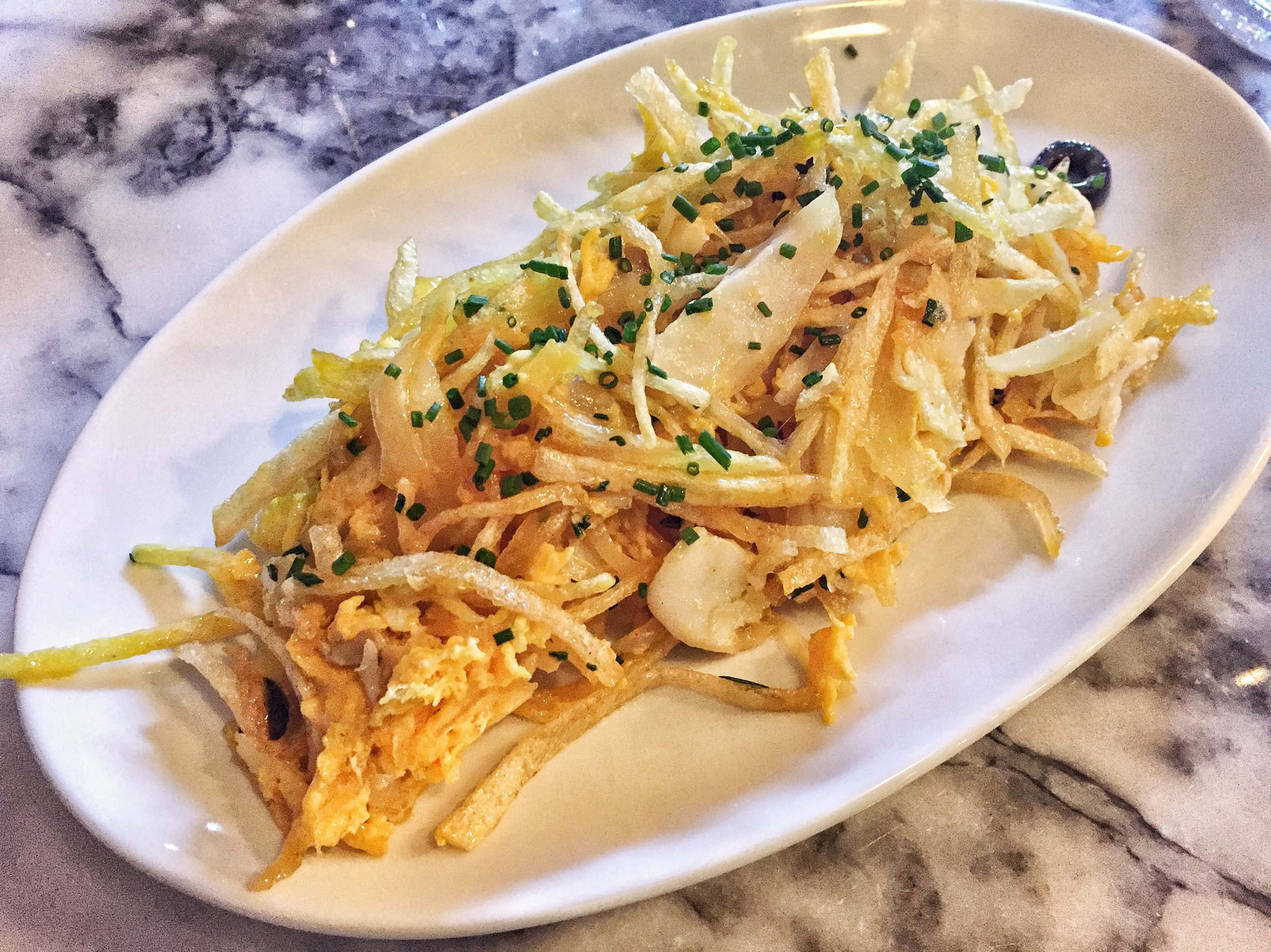 The restaurant is so gorgeous that you completely forget you're underneath a railway line. It's all azulejo tilework, wooden flooring and marble surfaces. You perch on high stools, either at the bar or along the huge front window. The food comes as small, sharing plates that you absolutely should wash down with copious amounts of wine. Their enormous and excellent wine list makes this an extremely easy thing to do. I fell ridiculously, head over heels, in love with the very first thing I put in my mouth – soft, melting croquetes of smoky Portuguese sausage served with a sharp, tangy mayonnaise. I felt sorry for every other dish on the menu because those croquetes are a very tough act to follow.
More food did, of course, follow and it was both delicious and surprising. "Milk fed lamb rolls" sounded like the sort of thing I might make with Sunday Roast leftovers, but turned out to be roulades of soft, buttery pastry with a rich lamb filling, daintily arranged on velvety, dark green spinach puree. Salt cod with scrambled eggs and chips conjured up images of an alternative builder's breakfast and, in a way, it kind of was. Large chunks of cod were mixed through scrambled egg, and the whole thing was topped with matchstick fries. It wasn't the prettiest of dishes, it didn't sound too edifying but it tasted great.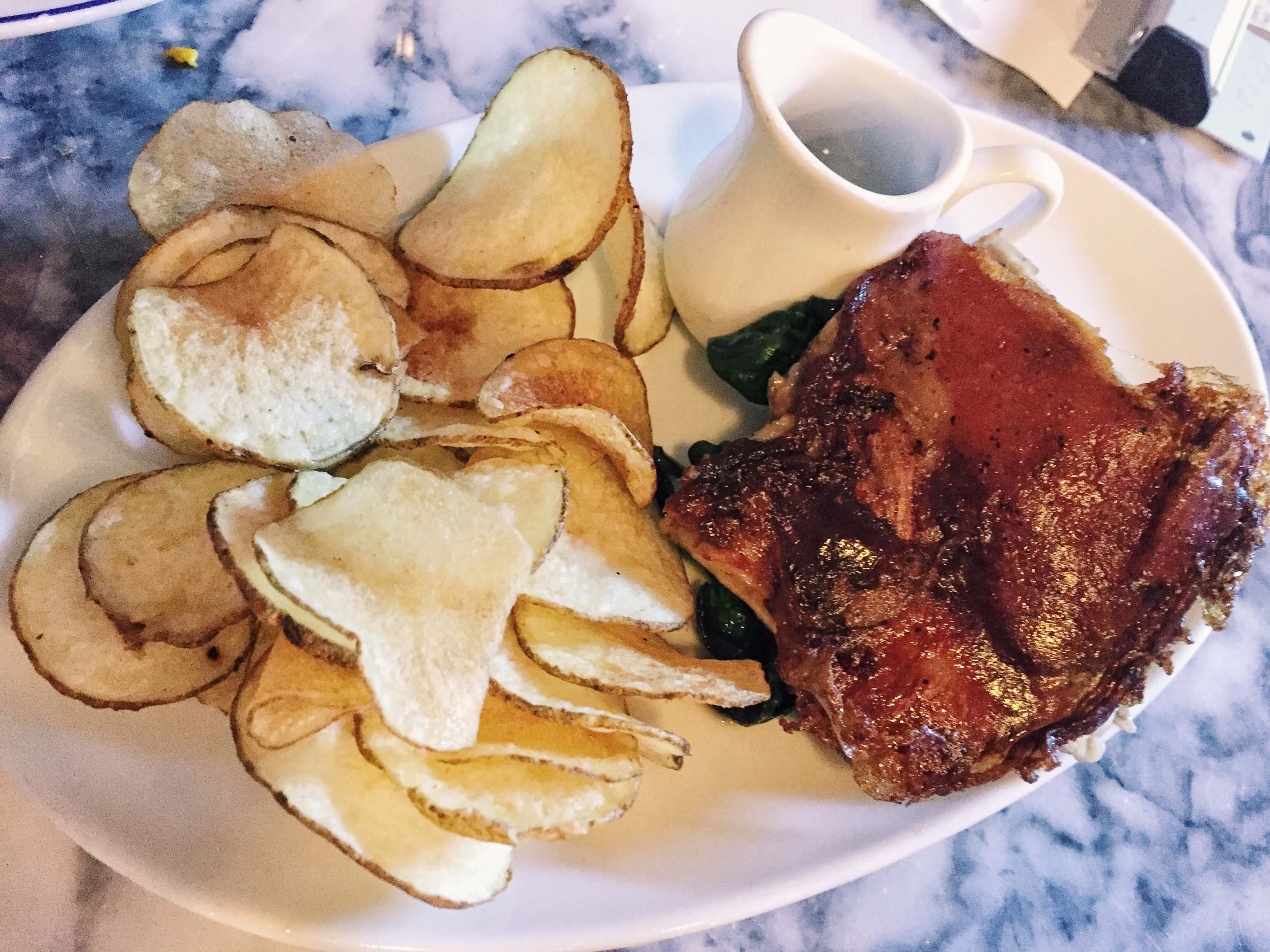 The only let-down was the roast suckling pig with homemade crisps. The words "roast suckling pig" are probably three of the loveliest in the English language. In this instance, though, the meat was a little greasy and lacking in flavour. And, after all the understated descriptions and unexpected elements, I was kind of expecting "homemade crisps" to be something a bit less…Walkers crisp-like. It's a weird accompaniment to a slab of roasted meat and, while they were very tasty crisps, they really didn't add anything when served alongside the pork. The surprise here turned out to be the sauce. It was punchy and full of peppercorns, which provided lots of bite, and was a perfectly sharp, lipsmacking contrast to the rich meat.
Although there were a few dessert options, all of which sounded absolutely delicious, there's really only one thing I'm going to order in a Portuguese restaurant and that's pastel de nata. I don't think I've ever met a custard tart that I didn't like. Of course, the pastel de nata at Bar Douro was excellent. The pastry flaked like that friend who always cancels on you and the custard was a creamy dream, although I was hoping that it would have been a bit more oozy. The tart was served with a scoop of cinnamon ice cream, which was a little odd. The ice cream was delightful but a great pastel de nata doesn't need any accompaniment, made very clear by the fact that the ice cream didn't complement the tart at all. It felt like an attempt to sex up the dish in order to make it "restaurant quality", which was totally unnecessary. Just own that tart in all its luscious glory.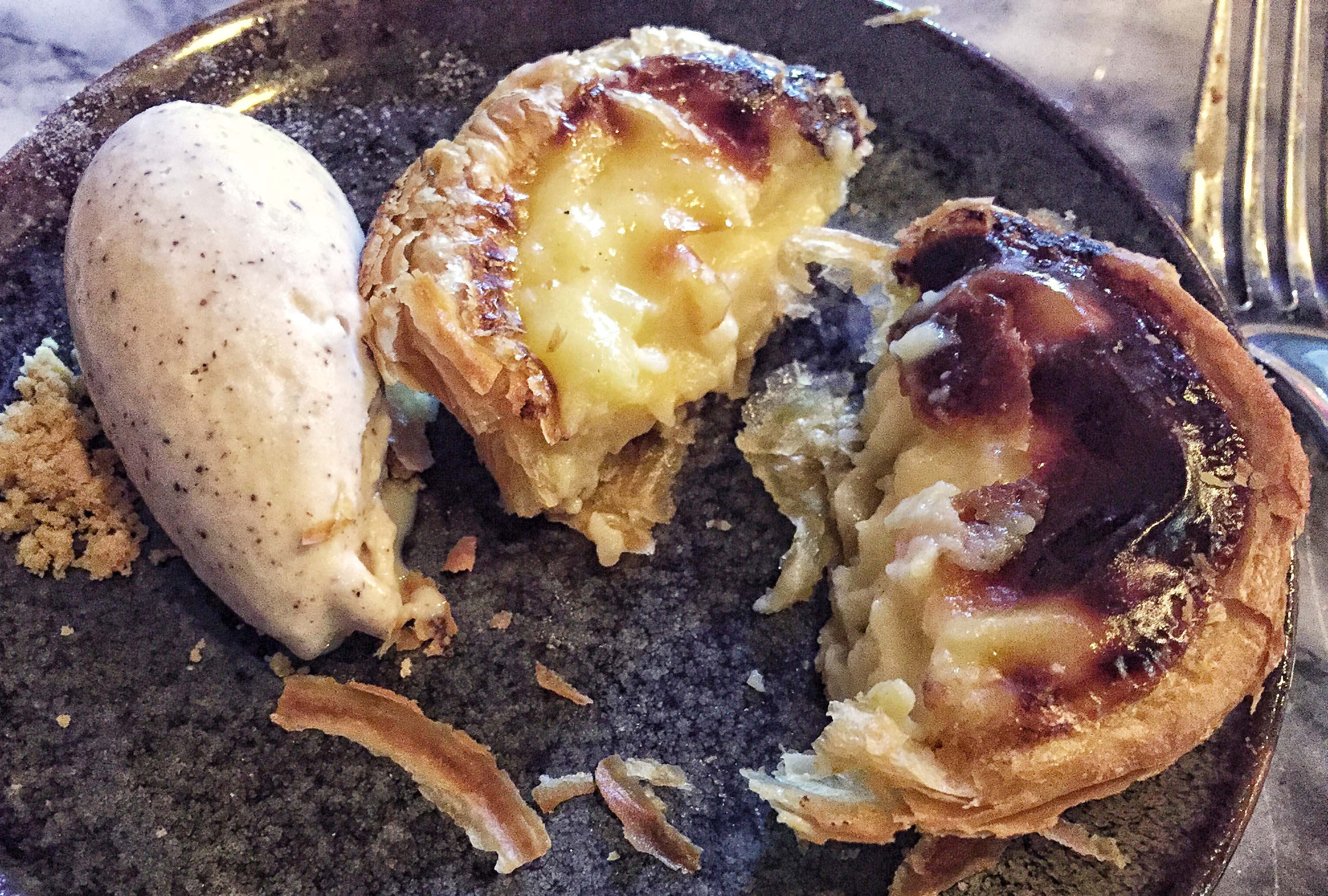 But do you know what? I don't care about any of those minor niggles. Because Bar Douro is a fantastic place. First of all, it's incredible value for money. But more than that, I was transported, wholesale, to a buzzy bar in Portugal, where people spend hours grazing on delicious food and getting gently merry on glasses of crisp white wine. I forgot that I was in a railway arch in dirty old London Bridge. And that's what great restaurants are all about. They take you on a journey and distract you from the everyday and the ordinary. With London getting ever more prosaic, we need places like this to remind us that it can, still, be a great city.
Bar Douro, Arch 35b, Flat Iron Square, Union Street, SE1 1TD
Approximately £70 for two people including wine