Taking A Bite Out Of…Krakow (Part 2)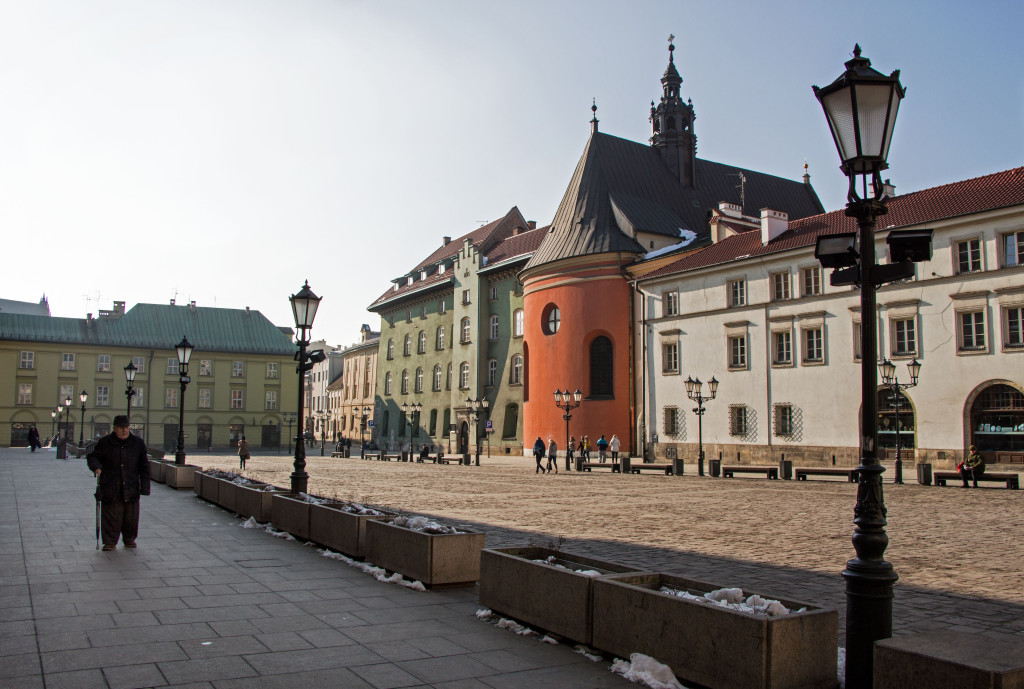 Having resigned myself to the fact that I may put on a pound or two while in Krakow (although calories on holiday don't count, right?), it was time to fully embrace a cold weather diet.  This was helped along by the fact that the best pierogi shop in Krakow – Przystanek Pierogarnia – was situated right at the end of my street.  Pierogi are boiled dumplings usually filled with potato, cheese or meat – sometimes all three – and topped with fried onions.  This is food that really sticks to your ribs.  I went for the potato and bacon dumplings, and just kept going back for more….  Comfort food has a new name, and it's "pierogi".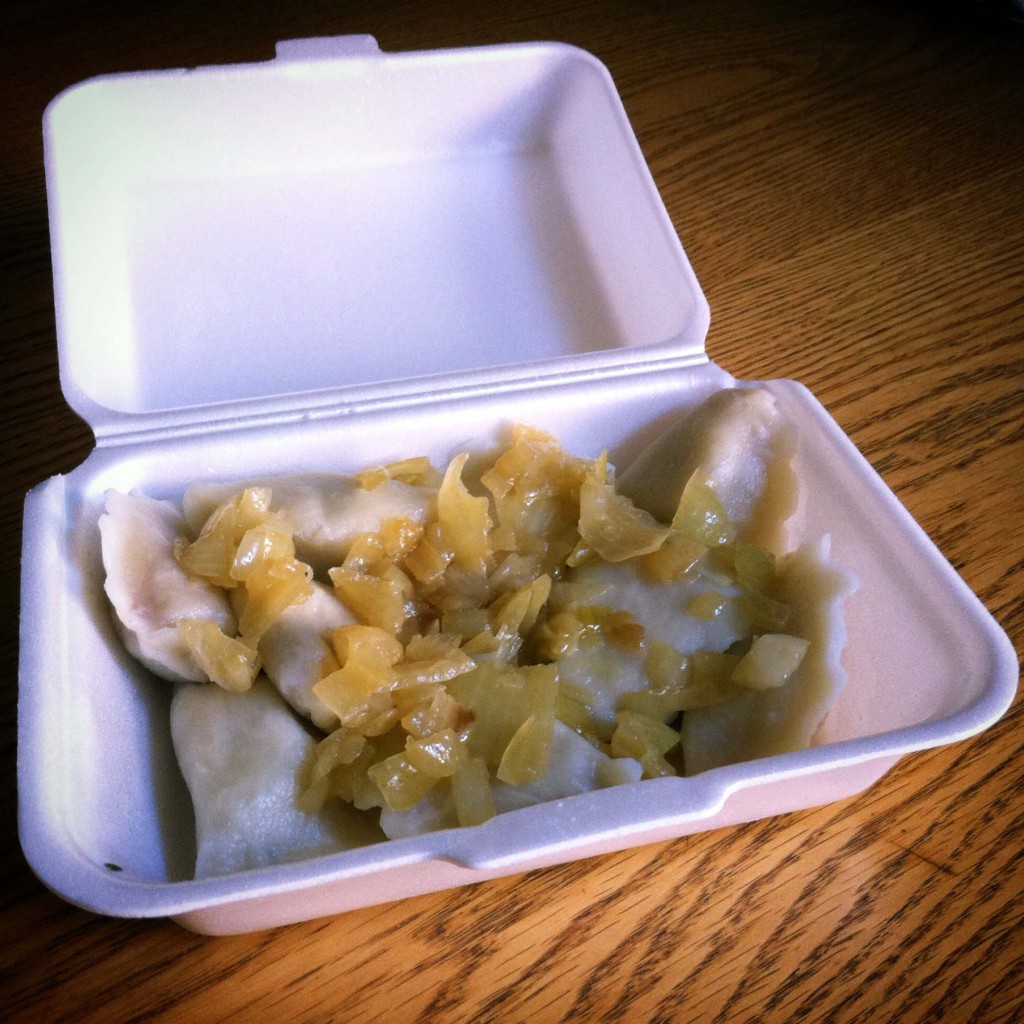 However, you can't just rely on hearty food to keep you warm when the snow is falling and it's -5C outside.  Sometimes it helps to have a nip or three of something strong and alcoholic.  Luckily, Krakow has plenty of options when it comes to all things spirituous.  Vodka is perhaps the most obvious choice but hot vodka?  Well, it warms the hands as well as the belly.  The gorgeous Cafe Camelot serves theirs mixed with cinnamon, honey and citrus fruit.  It may look elegant, but it kicks like a mule.  I made sure to soak it up with a large slice of their homemade cherry pie.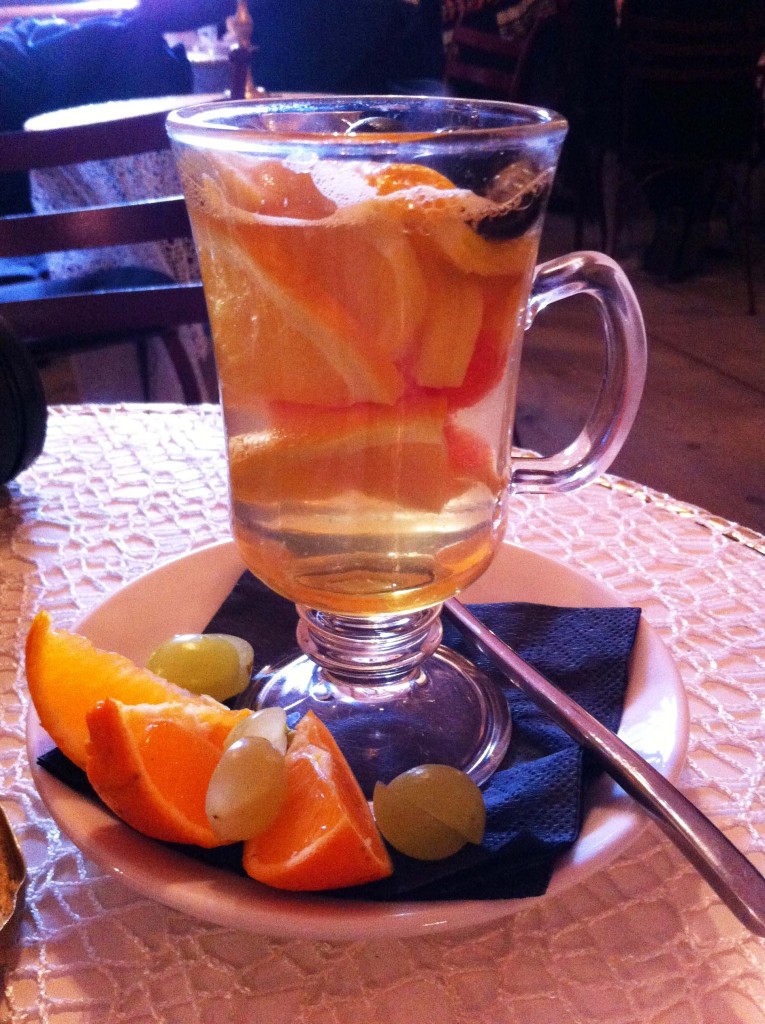 When night falls and so does the temperature, the bohemian Jewish quarter is the place to go.  Its narrow streets are speckled with enticing, dimly lit hideaways.  I stopped off at Marchewka z Groskiem for potato pancakes with pork stew, washed down with hot Bracka beer mixed with honey and ginger, which I am sure is good for you in some way!  The pancake/stew ratio was skewed in favour of pancakes, which were a smidge too heavy and greasy for my liking; however, I still managed find room for dessert.  Possibly one of the best things about the Polish food scene is apple cake.  Moist, delicately spiced, with the sweet tang of baked apple.  Despite being overloaded with beer and potato pancakes, I still could have polished off a second piece of this cake.  Instead, I compromised with a quince vodka, which is another common sight in Krakow, and something that I can definitely recommend.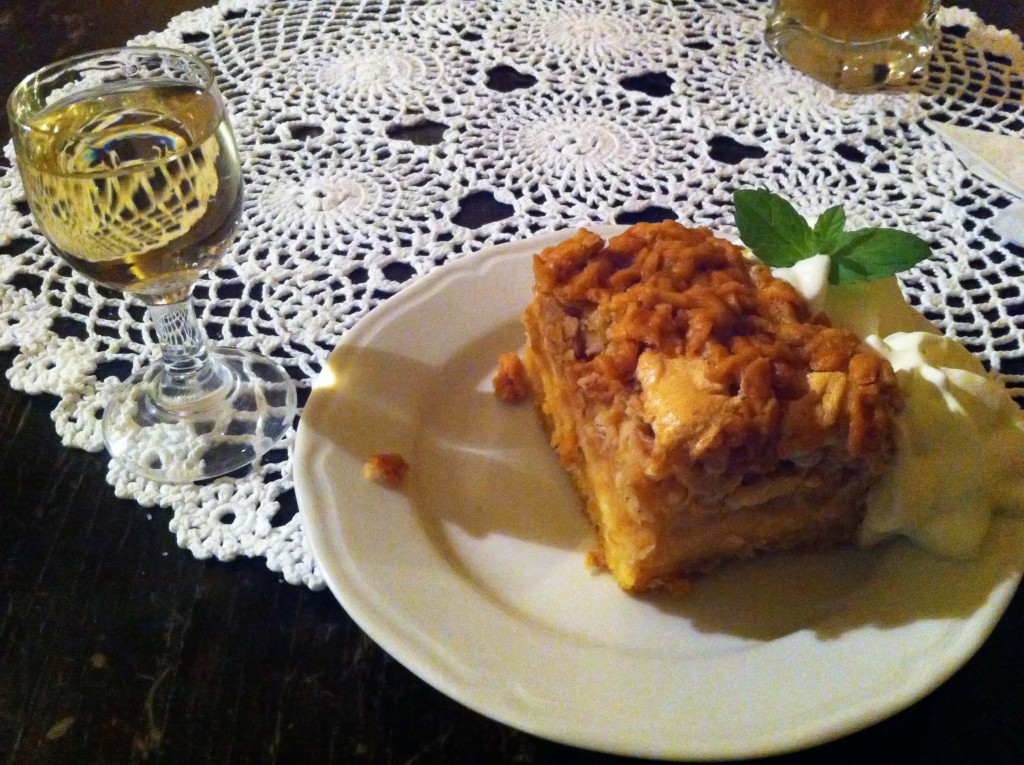 My last morning in Krakow was spent with a heavy heart from having to shortly leave the Polish winter wonderland, and a heavy head after way too many Zubrowkas from the huge range at Ulica Krokodyli the night before.  I trudged through the snow to Cheder Cafe, which is situated in a former Jewish prayer house.   The walls are lined with bookshelves and there are squishy sofas aplenty, giving it the feel of a cosy living room rather than a cafe.  They also offer a range of hot chocolate with a difference.  So thick that it can only be imbibed with a spoon, you can drink/eat this kosher interpretation of chocolate heaven with tahini and almonds, cherry liqueur, or sea salt and chilli.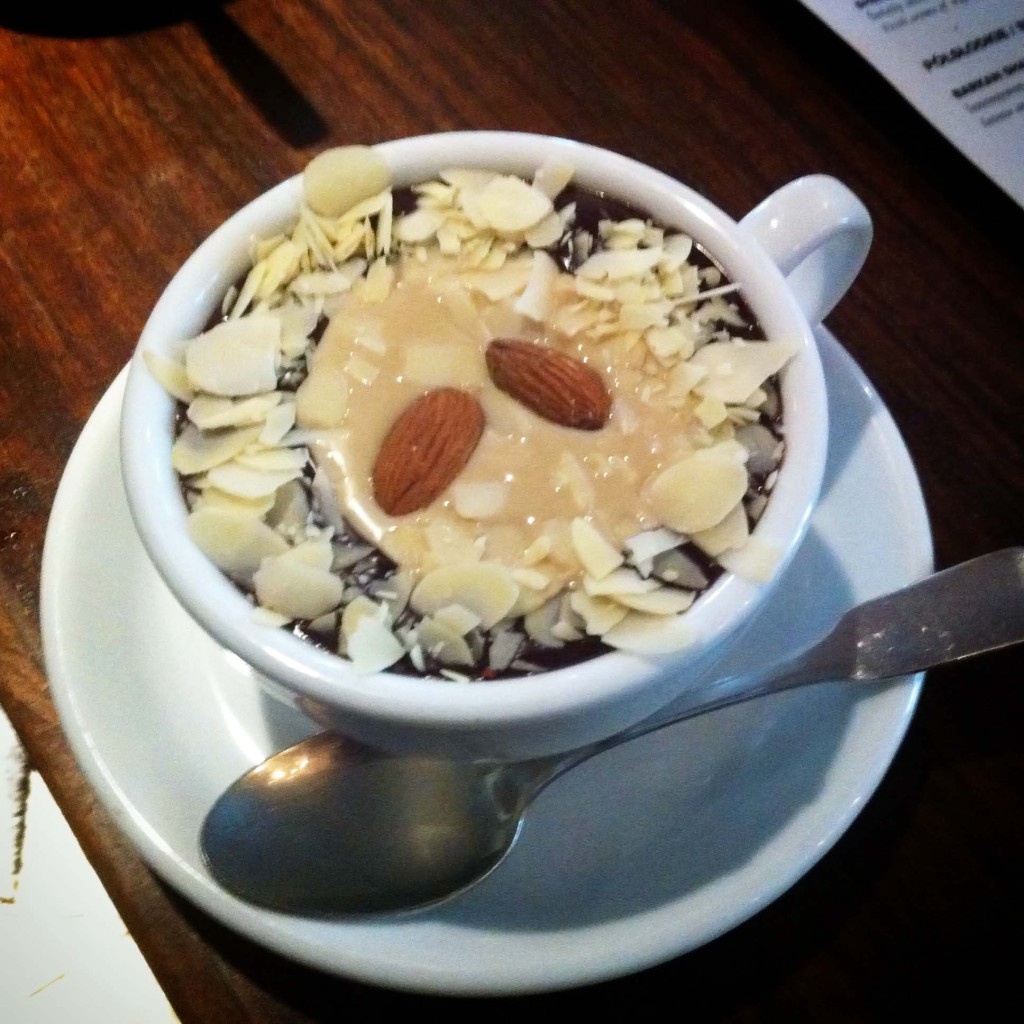 I was fairly confident that Polish food and drink would be my kind of thing, and my visit to Krakow confirmed this.  If you are a lover of simple yet hearty comfort food, washed down with lashings of beer and vodka, then this is most definitely the place for you.  If you are watching your weight (or a vegetarian), then it is probably best avoided.  I'm now determined to find the best Polish restaurants in London, even if my liver and my skinny jeans are already protesting!
Przystanek Pierogarnia, Bonerowska 14
Cafe Camelot, Świętego Tomasza 17
Marchewka z Groskiem, Mostowa 2
Ulica Krokodyli, Szeroka 30
Cheder Cafe, Józefa 36