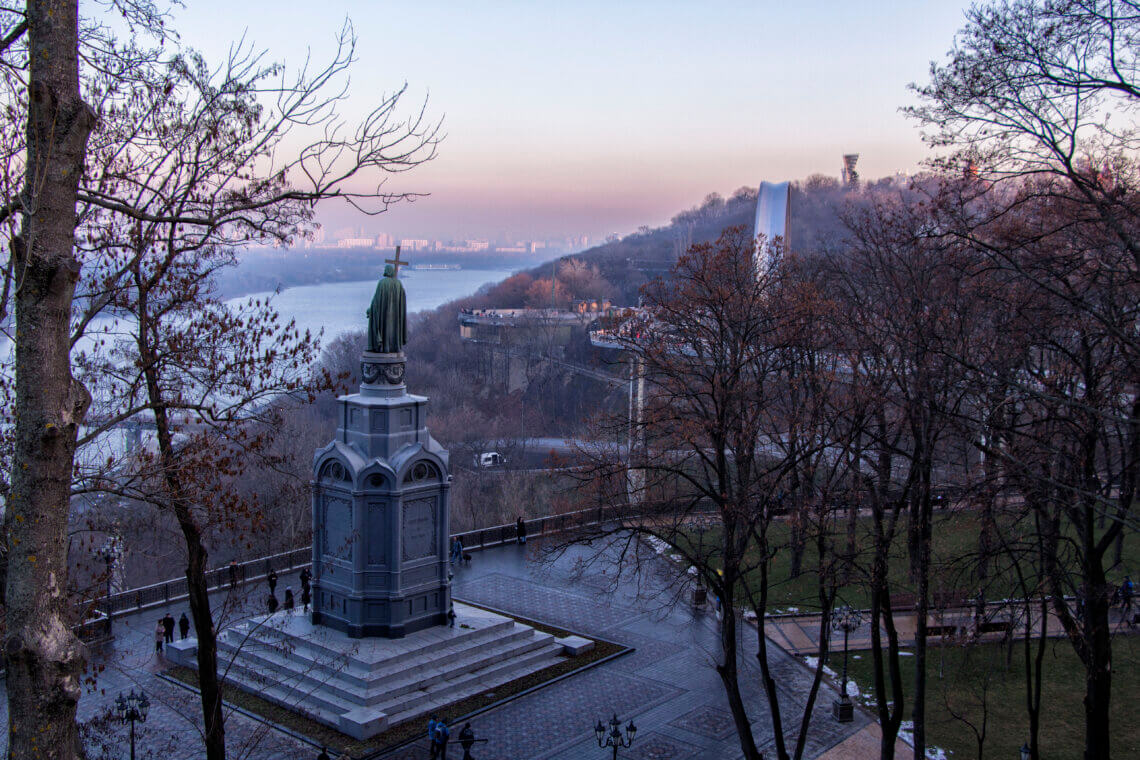 Train travel in Ukraine: What you need to know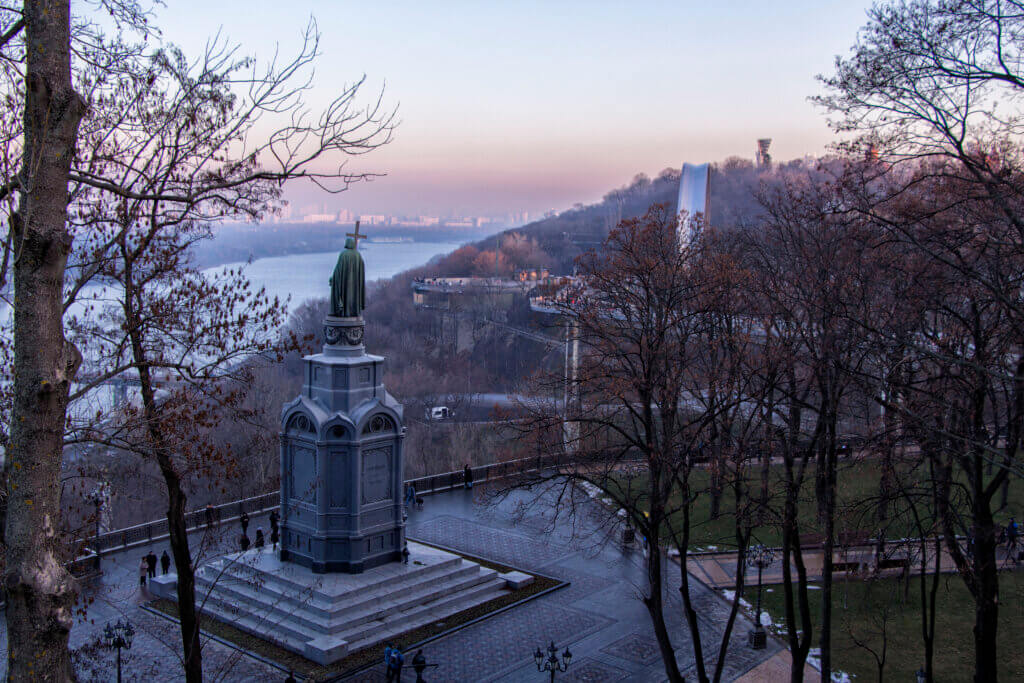 I don't know about you guys but I love travelling overland, especially by train. Give me a window seat, snacks and a good book and I'm a happy camper. Sadly, the train system in the UK is prohibitively expensive and, for the most part, rubbish. So when I had to make the train journey from Kiev to Lviv in Ukraine, I was probably a little more excited than the average person. What's more, the journey was 7 hours long meaning I had the perfect excuse to do nothing but daydream and read for pretty much an entire day. Getting around a foreign country by public transport is something I'm very familiar with, having travelled overland around South America for the best part of 2018. But had that made me complacent? Just how easy is train travel in Ukraine?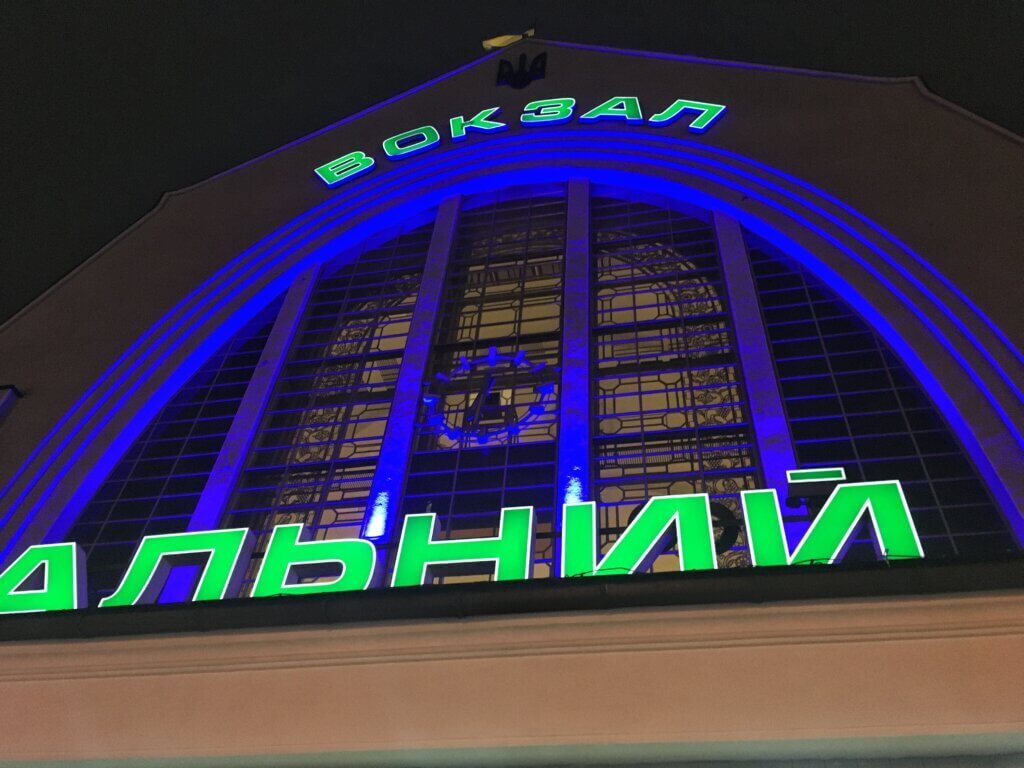 The short answer is – easy enough. The train system in Ukraine is state-owned which means you don't have to worry about choosing between different companies (I was often faced with a choice of bus companies in South America and – not knowing who any of them were – ran the risk of ending up on one that wasn't as good as the others. And when you're travelling long distance and suffer with anxiety, like me, these things matter). All trains are controlled by Ukrainain Railways or Ukrzaliznytsia in Ukrainian. I was advised to buy my ticket online through the official Ukrainian Railways website rather than at the station, especially as the language barrier could be problematic at times. The website is available in English, which makes the whole booking process that much simpler.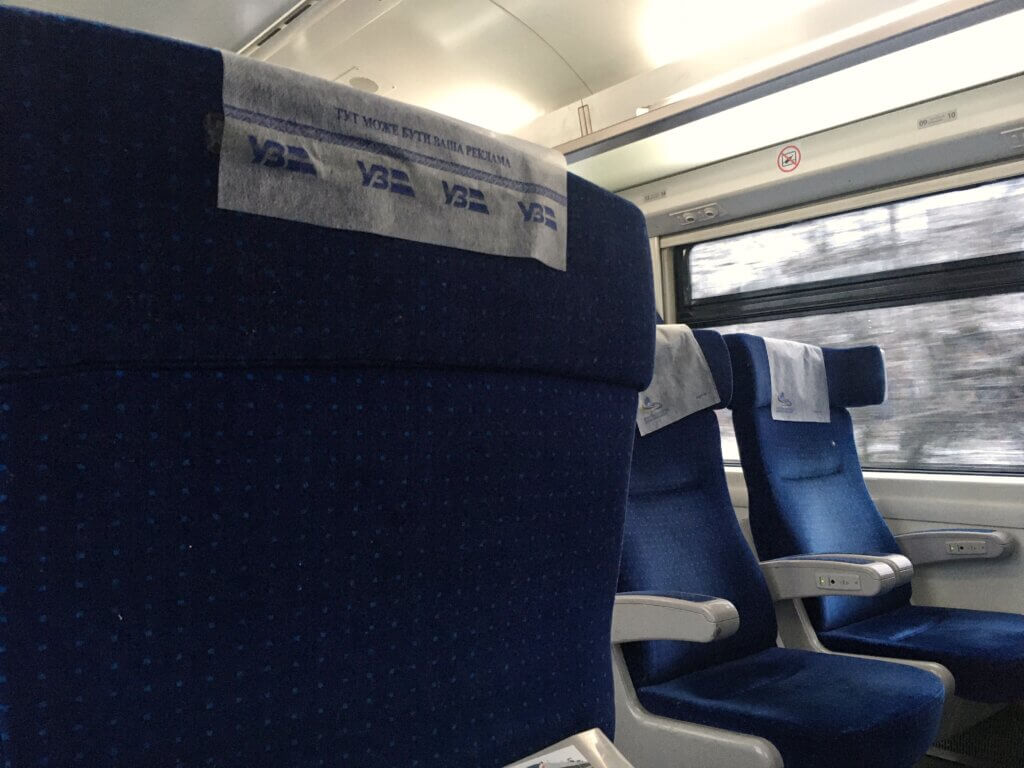 There are two classes on Ukrainian trains – first and second. Once you've entered where you're travelling from and to, you'll be shown a selection of times and the number of seats available in each class on each train. I decided to splash out and travel first class – again, because I could never afford it here in the UK and because comfort on a long distance journey is paramount. I cannot stress this enough. There are few things worse than being stuck in a confined, uncomfortable space for hours on end. When you're travelling long distance, always go as comfortably as you can afford. And travelling by train first class in Ukraine is actually very reasonable compared to the UK. In total, I paid the equivalent of £34. You'll be prompted to select your seat and also given options for onboard services, even including a hot meal for a small additional charge. Then all you need to do is pay and save your ticket on your phone. There's no need to print it out.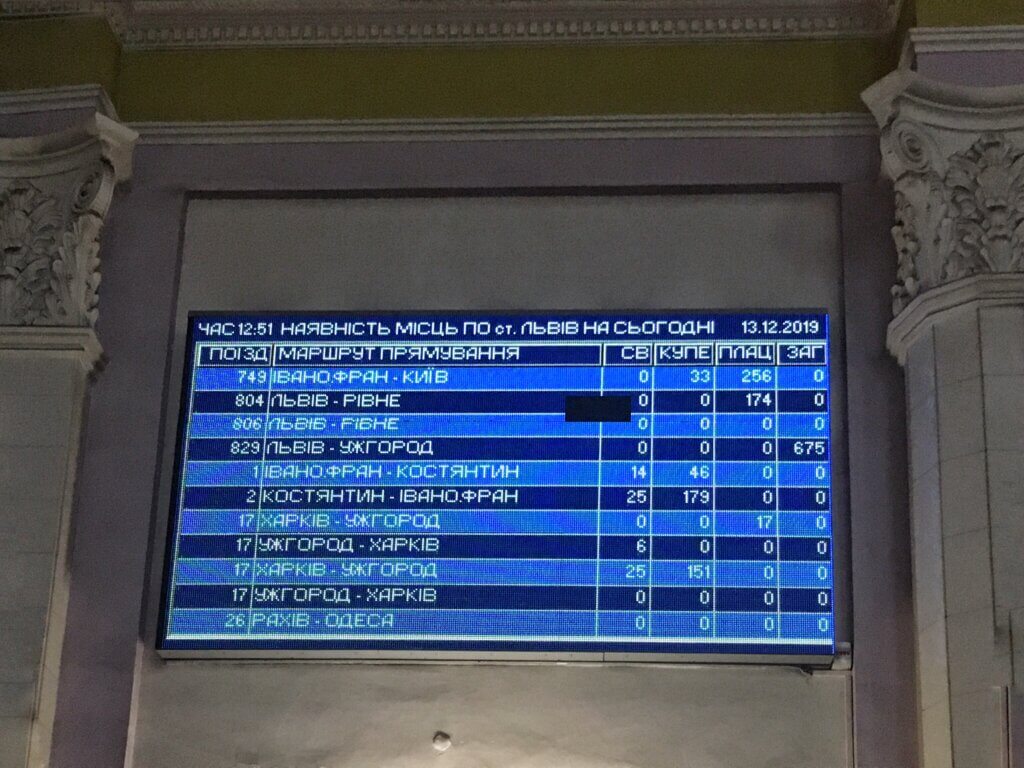 That's the easy bit done. The trickier part comes when you're at the train station – if you don't understand Cyrillic that is! I wasn't expecting the signs and departure boards at Kiev's Pasazhyrsky station to be in both Ukrainian and English but I made the rookie error of not finding out where my train terminated. I assumed that I'd just be able to look for the train time and the word "Lviv" and work it out from there. Not so simple. Everything was in Cyrillic and working out which platform my train went from was so confusing. I eventually realised that my train had a number, which I was able to correlate with a platform but I wasn't 100% certain. Fortunately there was a guard checking tickets as people boarded the train so I asked "Lviv?" and he said yes. He answered in Ukrainian – and the train staff in general didn't speak much English – so it's definitely a good idea to learn a little bit of the language.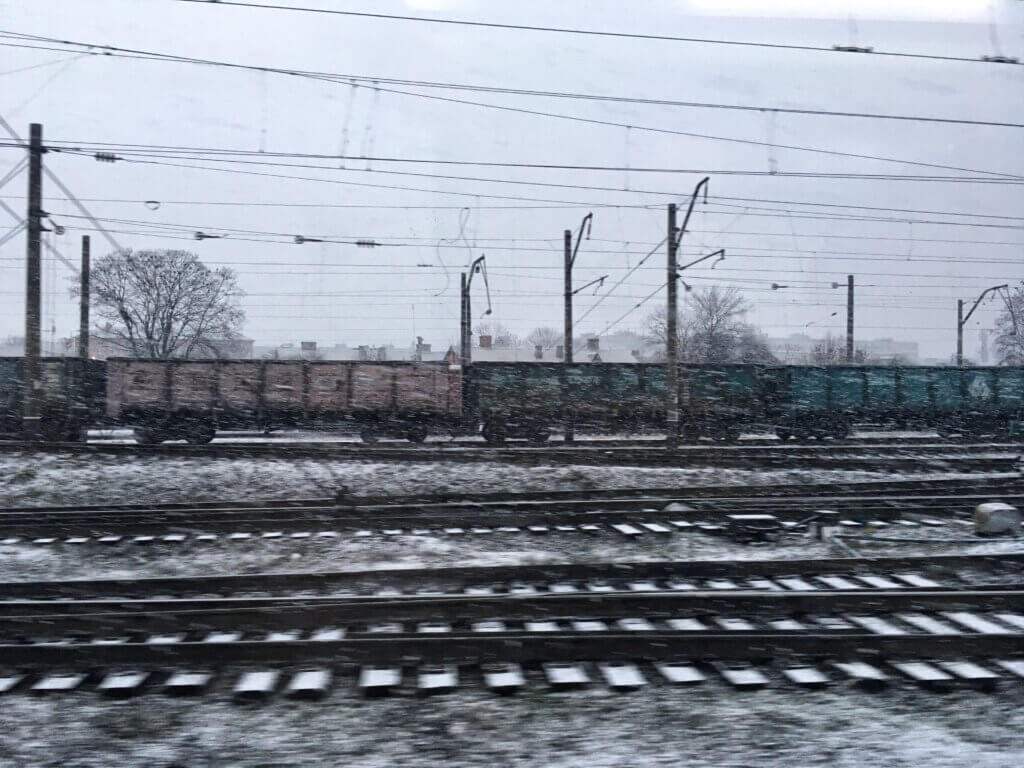 Once I'd calmed down and felt confident that I was indeed on the right train, the journey was lovely. My seat was big and comfortable, with lots of leg room, and the carriage was heated. As I'd spent so much time trying to find my platform, I hadn't been able to grab a coffee but there was a cafe on board and a steward would regularly pass through the carriage with a tea/coffee trolley. I'd ordered a hot lunch when I booked my ticket, to see what it would be like, and was pleasantly surprised to discover that it was really tasty. It wasn't anything fancy, just microwaved pork stew with bulgar wheat, but it was filling and delicious. I was warm, full and content, with everything I needed close at hand – all I had to do was sit back and watch the world speed by outside. And what a world… Shortly after leaving Kiev we entered a thick, dark forest the likes of which you'd see in a Brothers Grimm story. Beyond that were endless, flat fields, tiny villages and bleak Soviet towns, all covered with a thick layer of snow. It was so cold in places that even the streams and rivers were frozen. I was glad that I could admire it all from the warmth of my train carriage.
That's pretty much all you need to know. As I said, train travel in Ukraine is pretty straightforward and it's definitely one of the better forms of public transport I've experienced during my travels. The intercity trains (like the one I travelled on) are modern and the staff are professional and friendly. Just bear in mind the following:
Book your ticket online via the official Ukrainian Railways website (booking.uz.gov.ua).
Save it in Wallet or Books on your phone (or whatever the Android equivalent is) so you can access it without data.
If you don't understand Ukrainian, use the the train number on your ticket to find your platform.
Try to learn a few basic words and phrases in Ukrainian – it will make things easier for you. And definitely get the Google Translate app if you don't already have it.
Like it? Pin it