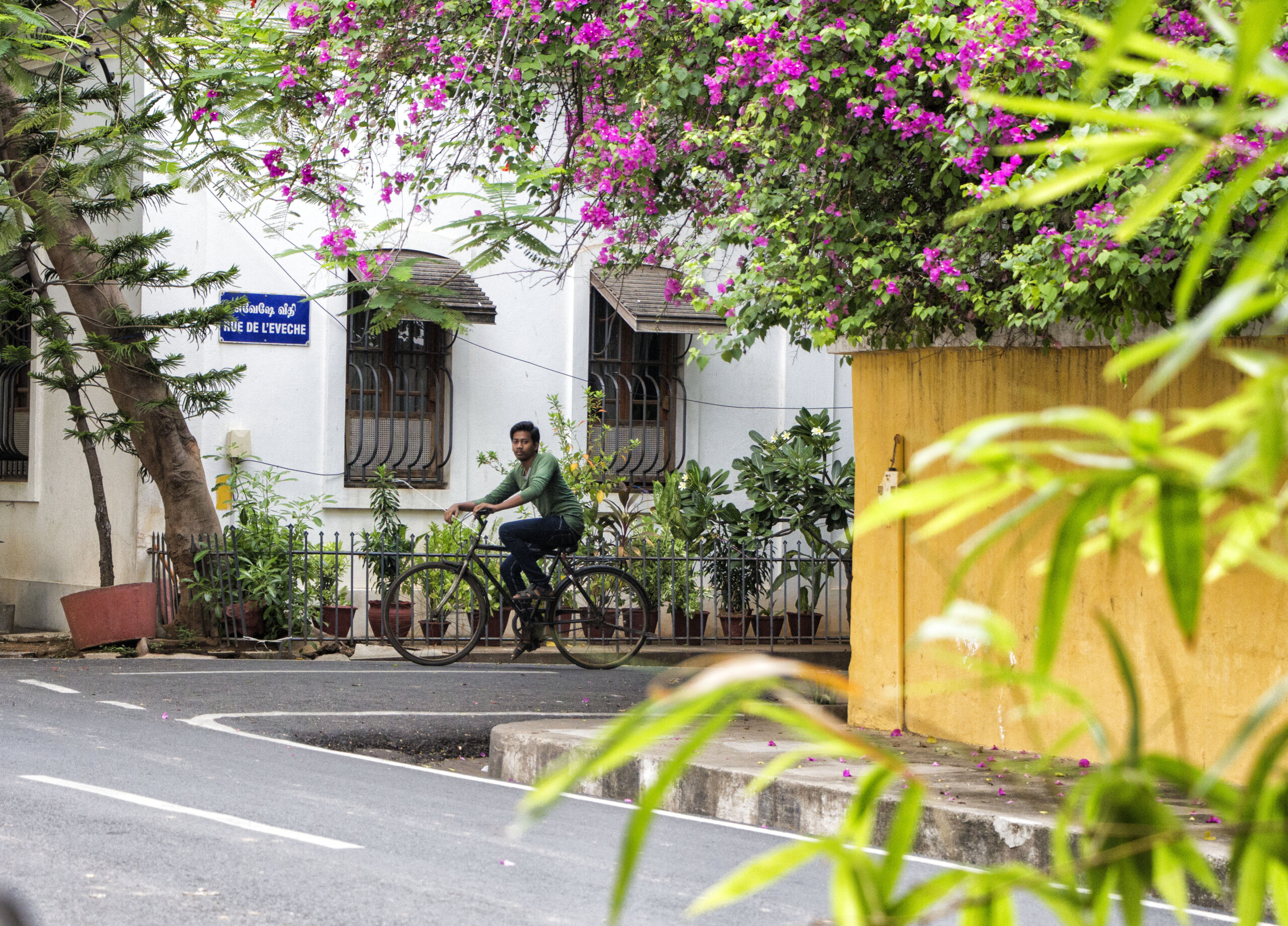 Why you need to visit Pondicherry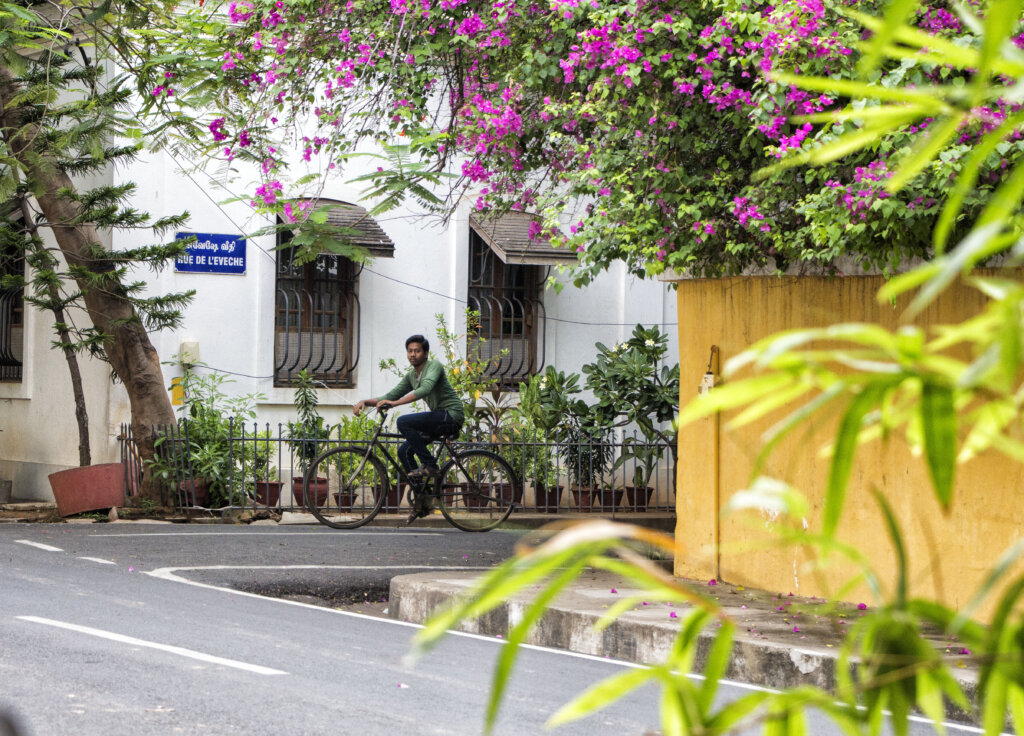 Delhi. Rajasthan. Kerala. Goa. It's a safe assumption that pretty much all of these places are on the "must see" list of most visitors to India. And rightly so because they're all incredible in their own unique ways. I've been to India twice, spending just over three weeks there on my most recent visit, and I've still only seen a fraction of what this vast and wonderful country has to offer. So I completely understand why first (and second) time visitors gravitate towards the big names, the places they've already heard of. But I want to tell you about another part of India that you might not have considered visiting – Pondicherry.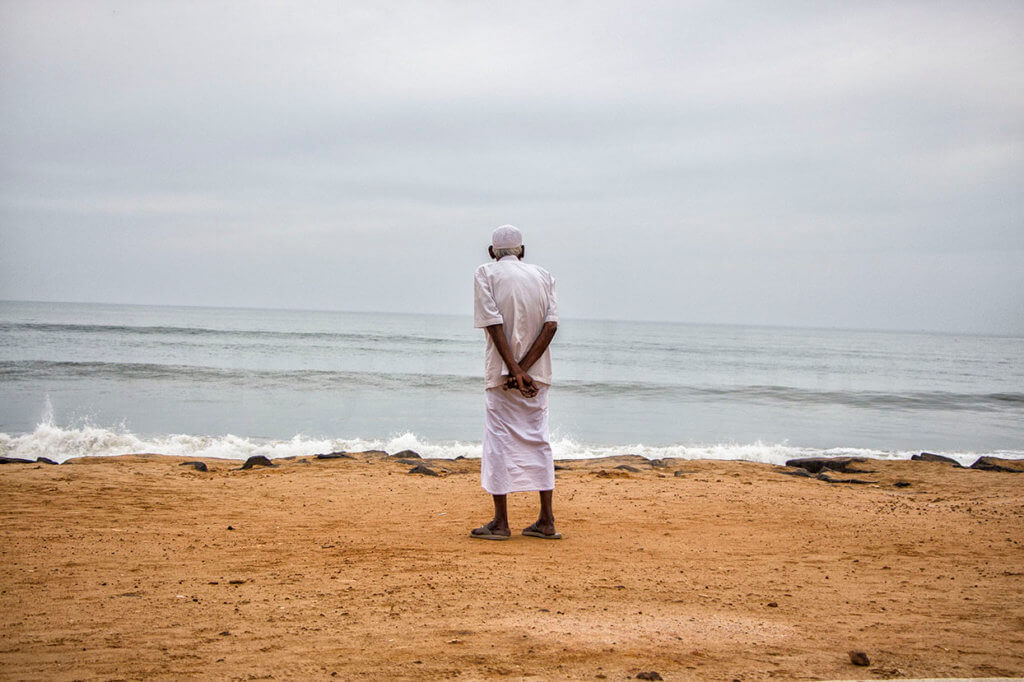 Pondicherry is located on the south east coast of India in the state of Tamil Nadu, overlooking the Bay of Bengal. There is an airport but flights are limited. I travelled there from Kerala and had to fly into Chennai, just north of Pondicherry, then take a bus. It was worth the slightly disjointed route getting there, however, because Pondicherry is beautiful, has comparatively few Western tourists and is delightfully weird (more on that later). It feels very much like a tale of two cities. Much of the town is typically Indian – wonderful, colourful chaos – but what makes Pondicherry unique is the historic French quarter of White Town. The French East India Company established a trading port at Pondicherry which grew into the main French settlement in India. As soon as you cross the canal that separates White Town from the rest of Pondicherry, you can feel a notable change in atmosphere. It's quiet and uncluttered, with period buildings the colour of sugared almonds and vast blooms of bougainvillea that shower you with pink petals as you walk beneath them.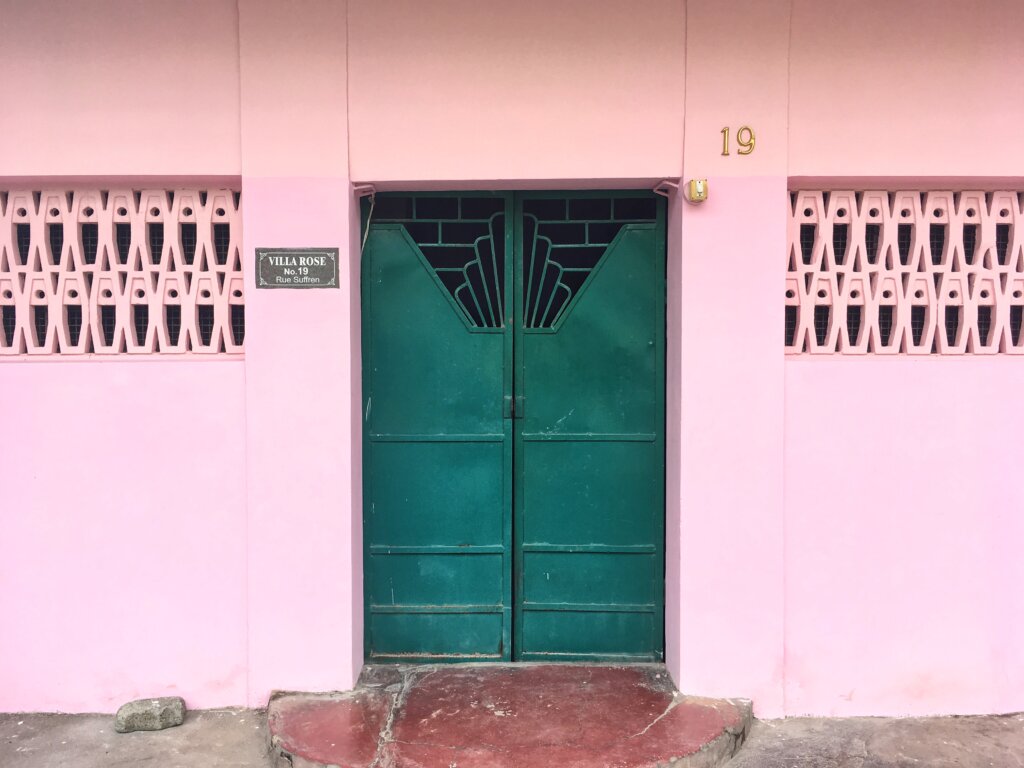 There's not a huge amount to do in Pondicherry but don't let that put you off. It's easy to lose a few days here, drifting languidly through the quiet streets, the heat of Tamil Nadu like an endless velvet curtain that you have to keep pushing your way through. You walk for a bit then sit, in one of the many adorable cafes where you can enjoy a croissant with your masala chai, under the shade of a tree in leafy Bharathi Park or in an air-conditioned bar with a glass of Indian wine (yes, that's a thing – and it's good). The streets are almost entirely empty of traffic, with the exception of the "candy floss boys" – young men who cycle through White Town with fluffy, fluorescent pink branches of candy floss strapped to their bikes. You can hear them before you see them, ringing their bicycle bells to announce their presence to potential customers.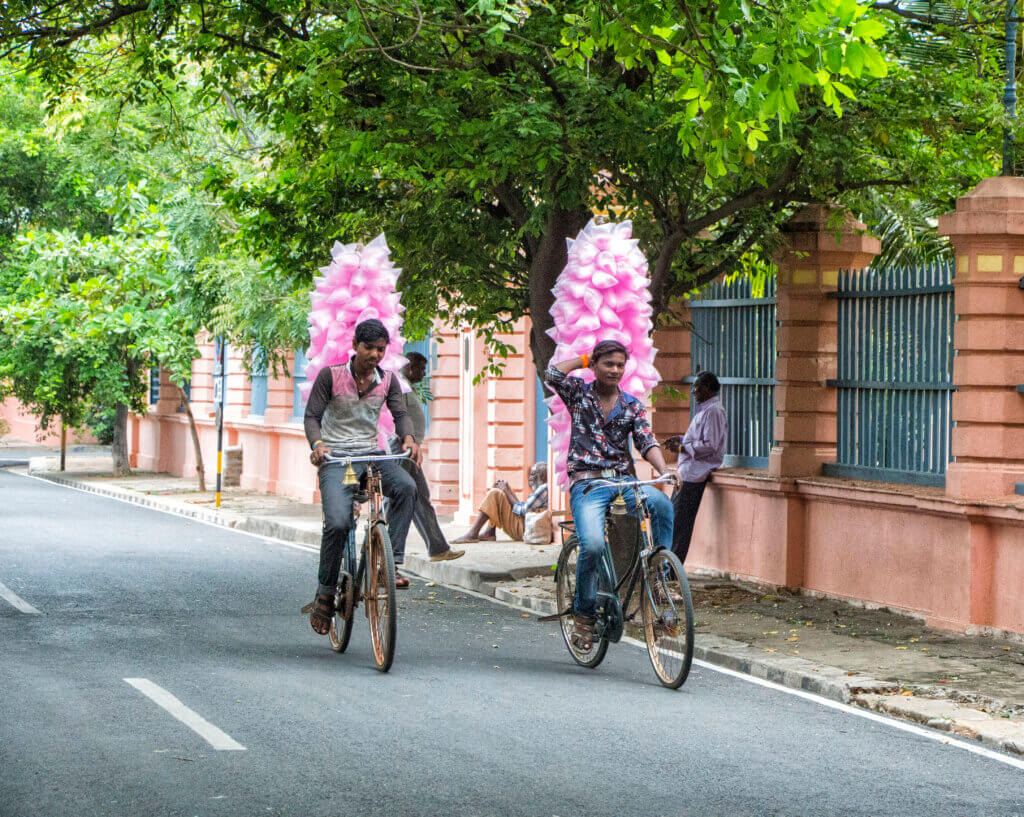 Remnants of French history remain throughout White Town, including bilingual street signs, but perhaps the prettiest is the French Institute – a saffron and white mansion that contrasts perfectly with the lush, green garden it sits within. Even though it's a research institute, visitors are welcome (for a small fee) and it's a good place to stop by if you want to learn more about the history of the region or just to escape the heat for a while. It houses an eclectic collection of items, from antique books to rock samples, and has the most wonderful library, although this is sadly out of bounds for visitors (I walked in blithely unaware of this, lured by the smell of old books, and was turfed out). There's also a great view over the Bay of Bengal from the top of the building.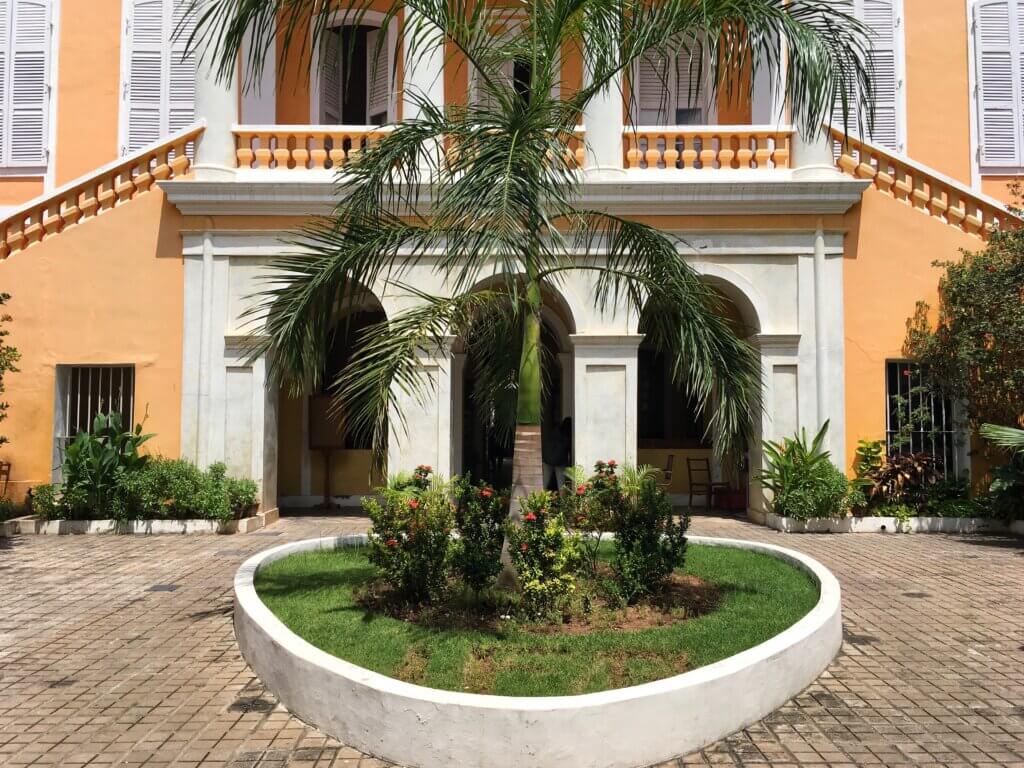 However, it's not just the hybrid of French/Indian culture that makes Pondicherry so distinctive. It's also the home of the Sri Aurobindo Ashram, a spiritual community founded by guru, yogi and philosopher Sri Aurobindo in the early twentieth century. Together with his spiritual partner, the Mother, the Ashram grew to become a centre for the attainment of higher consciousness. Its influence is felt throughout Pondicherry and beyond. There is the Sri Aurobindo Ashram Press, the Sri Aurobindo International Centre of Education and hundreds of other buildings throughout the town where Ashramites live and work. A few kilometres out of town, the practices championed by Sri Aurobindo and the Mother have expanded to form the experimental township of Auroville.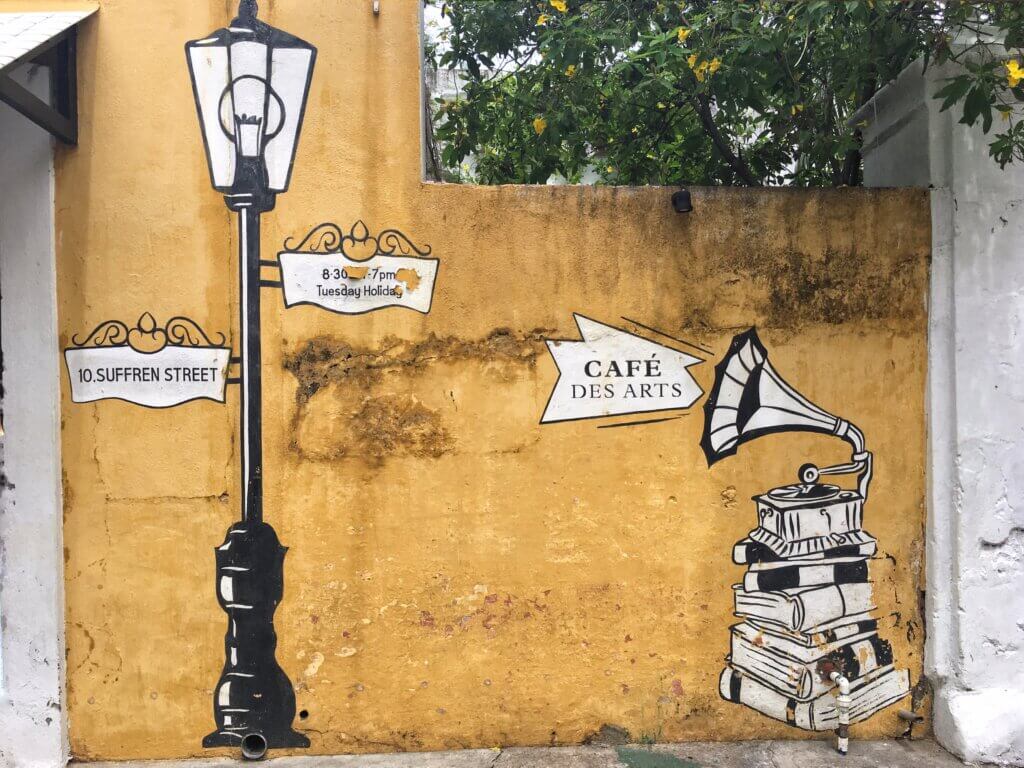 All of this means that Pondicherry is a favourite destination for more spiritually inclined visitors. The Ashram is popular and there's often a queue to enter (be warned – you have to take off your shoes and the cloakroom is located in a separate building over the road, which means standing barefoot on a scorching pavement as you queue up). If you're going in as a "lay person", there's not really that much to see but it's still worth checking out because it influences so much of Pondicherry – and because it's so strange and unusual. It's fascinating to observe how much sway just two people can have over others, building a large group of disciples and creating something lasting, solely based on one person's beliefs. To be honest, I did find it a little bit cultish but it seemed harmless and if it's a lifestyle that makes people happy, why not? I can see the appeal in walking away from today's world and turning your gaze inward to focus on spiritual enlightenment instead.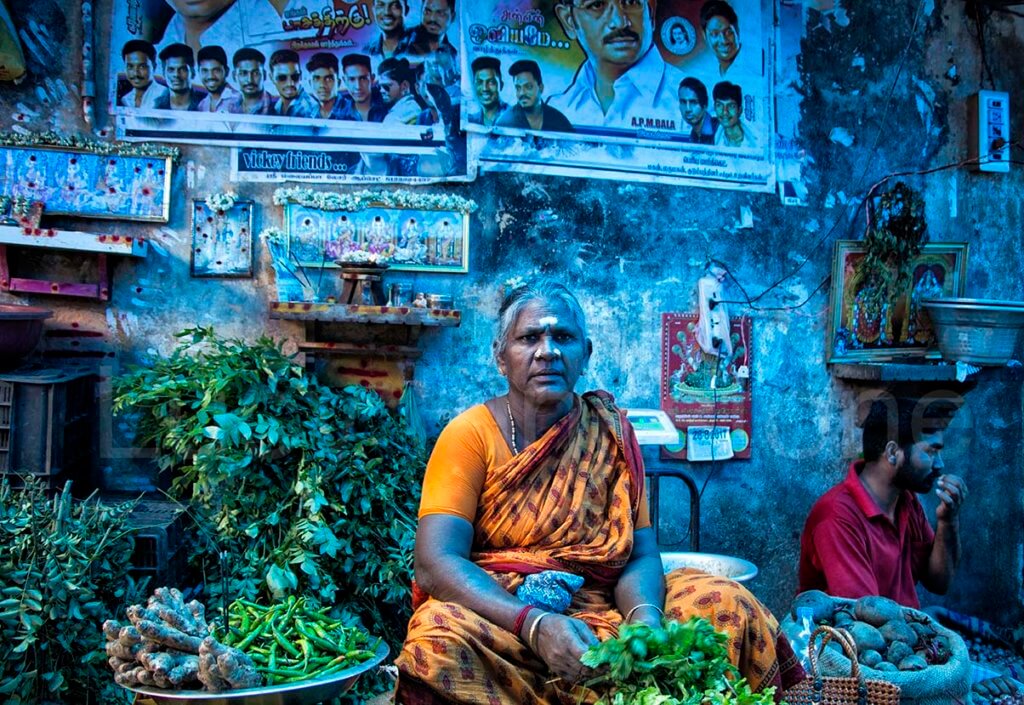 I think the Ashram is the reason that White Town feels peaceful compared to the rest of Pondicherry. The meditative atmosphere goes beyond its four walls and flows through the streets. If you're looking for more hustle and bustle though, don't miss out on a trip to Goubert Market in the Heritage Town district. I took a cooking class in Pondicherry and visited the market to buy ingredients. It was fascinating. Total sensory overload and so different from the markets in the UK – colours everywhere, huge piles of fresh produce. It was difficult to know where to look first, especially as there was always the risk of being knocked out of the way by a porter or a granny doing her shopping!
I spent five days in Pondicherry but could easily have stayed for longer. I found it to be as friendly as it's lovely. All the locals I encountered – both Indian and French – were warm, welcoming and interested in getting to know me. As I was there during Ganesh Chaturthi, a festival to honour the Hindu god Ganesh, the staff at my hotel even went as far as asking me to join in with a ceremony on the opening night of the festival. There's something about Pondicherry that invites relaxation. It's a brightly coloured dream made of candyfloss, crepes and spices. Add it to your own "must visit" list.
Need to know:
As Pondicherry is a popular destination for tourists and those wishing to visit the Ashram, accommodation in White Town can get booked up. I would have preferred to have based myself in White Town but I had to stay a little further out, at the Zoom Inn. It's a relatively new hotel which has been designed to a really high specification but it is a tuk tuk ride to get to White Town (tuk tuks can be easily found close by).
There is a beach at Pondicherry (Rock Beach) but it's not particularly lovely. If you're looking for a beach day, there are better options out of town.
White Town is a treasure trove of high end interiors/clothes shops, pretty cafes and elegant restaurants/bars. My favourite spot was Eat My Cake, a bakery and cafe run by a French woman who employs vulnerable Indian women and teaches them cooking skills. I also liked Cafe des Artes for its gorgeous courtyard, Kasha Ki Aasha for its ice cream and Villa Shanti for cocktails.
Make sure you try Chettinad food – the cuisine that's local to Tamil Nadu.
I visited with a friend but both of us spent time in Pondicherry and its surroundings on our own and felt very safe. However, please do exercise the usual caution when travelling in India, especially if you are a woman alone.
Be aware of scams. We were the only Westerners on the bus from Chennai so the porter tried to unload our bags – and no-one else's – then demanding money, even though we made a point of getting them ourselves. The tuk tuk driver we used from the bus stop also ripped us off.
On a related note, prepare yourself for the mayhem of the bus stop. There were lots of people offering tuk tuk rides and it can seem very overwhelming. Walk and hold yourself with confidence, be firm and don't be afraid so seem rude if needs be, and be mindful of your belongings.