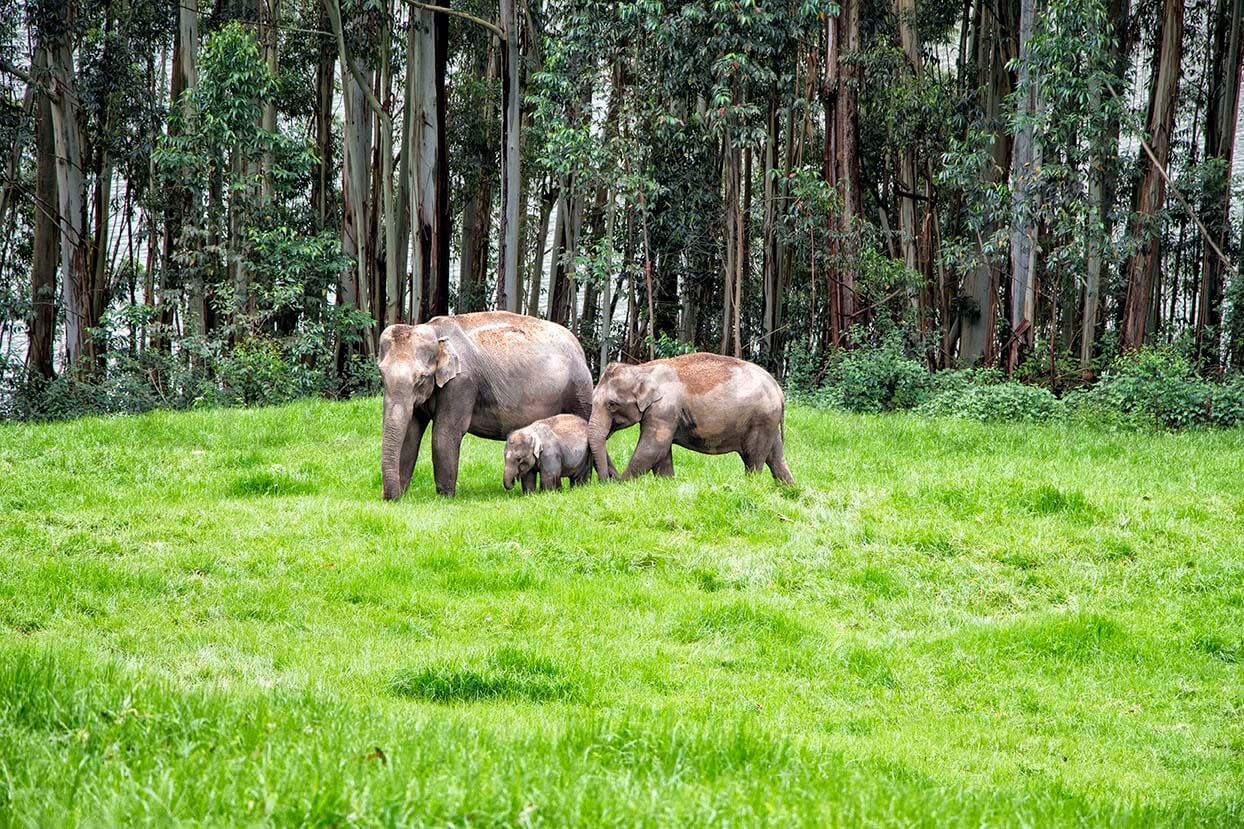 Searching for wild elephants in Munnar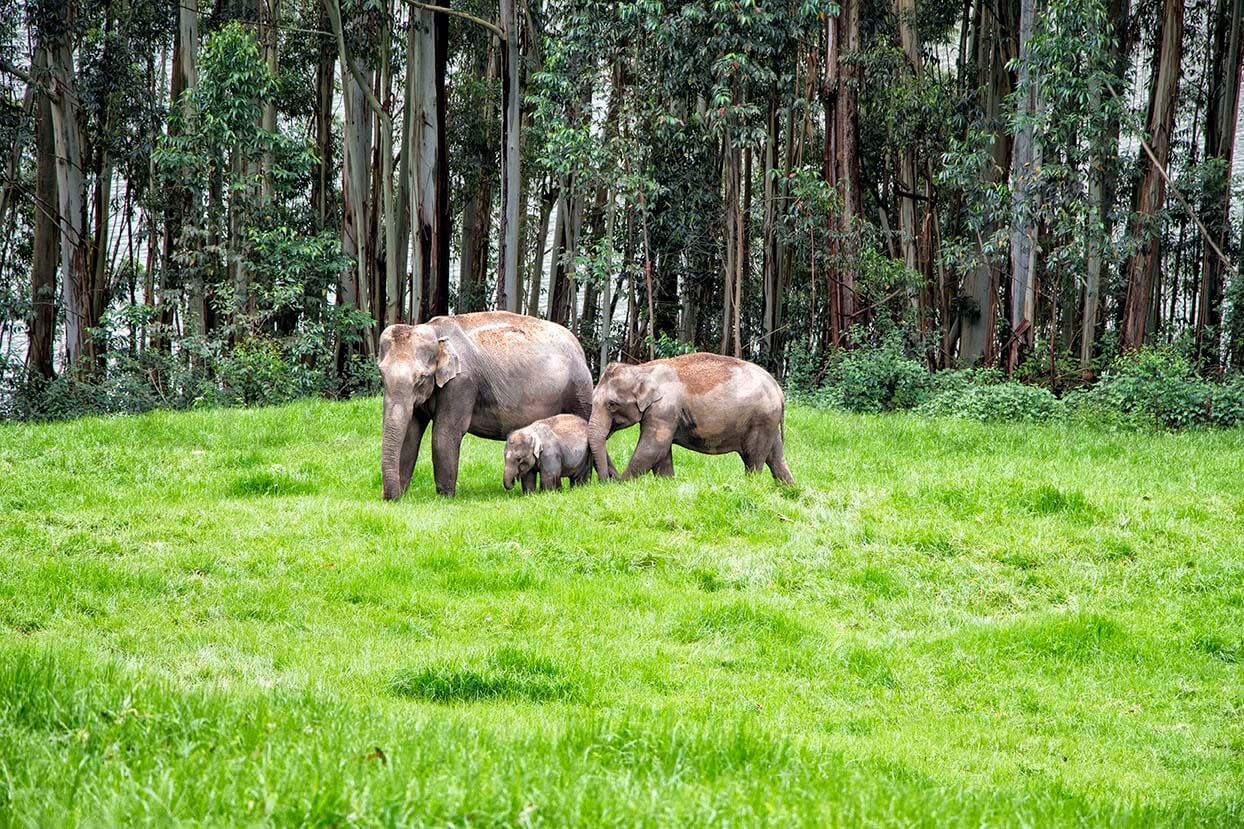 Tea and elephants. That's quite a combination. Throw some extremely uncooperative weather into the mix and you have my trip to Munnar, in the Indian state of Kerala. If you're visiting Cochin and want to do some sightseeing out of town, Munnar will likely be one of the options available to you. It's definitely worth doing, even if the weather is somewhat unreliable. For a start, the landscape is completely different to Cochin. Based high in the Western Ghats, close to the border with Tamil Nadu, Munnar is surrounded by tessellated tea plantations, waterfalls and thickly forested mountains. Secondly, you have the opportunity to see something quite special: wild elephants.
I had seen elephants before and not just in the zoo. I've been lucky enough to get fairly close to them in Nepal and in Sri Lanka. The first time I saw one casually strolling past the window of our minibus in Nepal is something I'll never forget. It was a definite "wow" moment. However, even though some of the elephants that I saw in Sri Lanka were on a nature reserve, I've never seen any truly wild elephants before now. Elephants that are just left alone to do their own thing, with no interference from humans. I was under no illusions that such a sight wouldn't require a lot of luck – particularly in the vast forests of the Western Ghats and particularly when you were just driving around, not going off-road or trekking remote trails.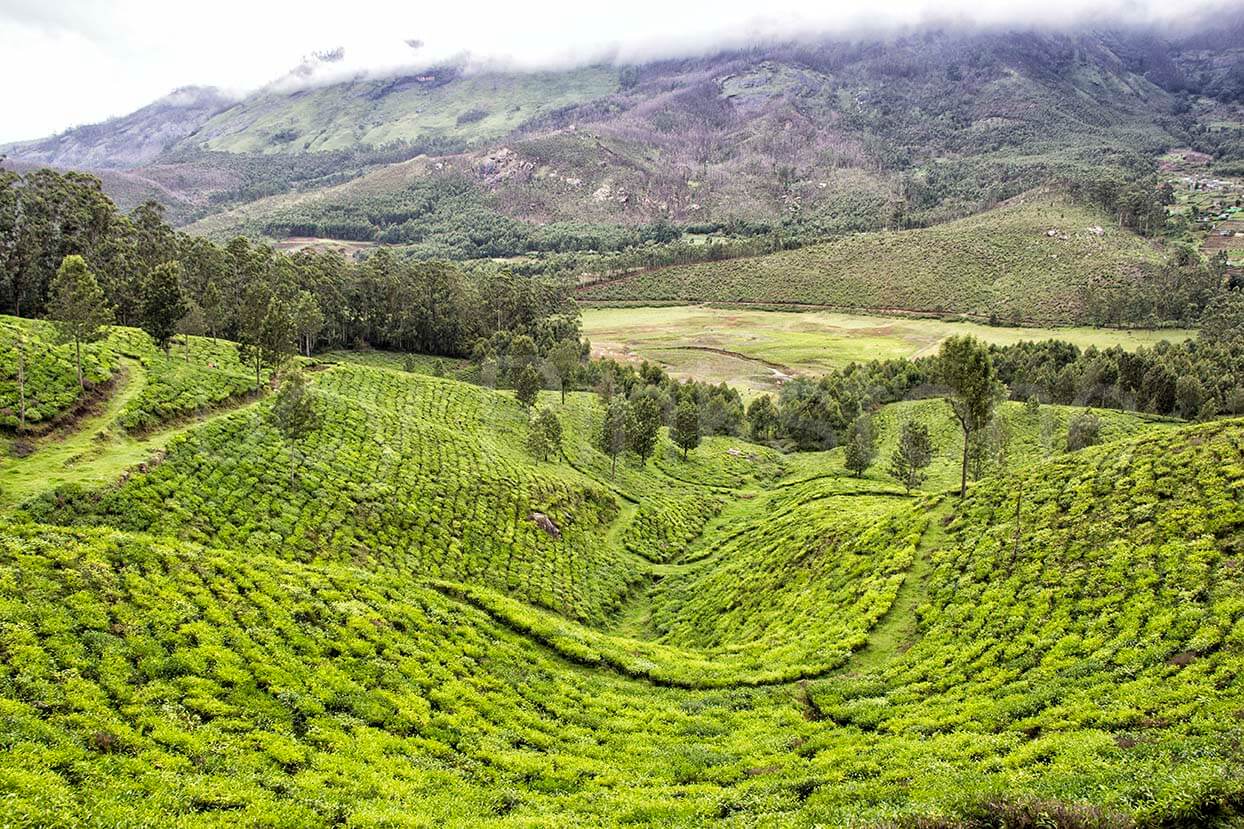 Anyway, you know that uncooperative weather I mentioned? Well, it rained during our trip. It rained a lot. I think we had, perhaps, three hours of dry weather and most of that was spent in the car as we headed out of Cochin. When we stopped off at one of the many spice gardens en route to Munnar (Kerala is famous for its spices), we had to dig out our waterproofs and try not to fall over as we navigated the steep, slippery paths around the garden. By the time we reached the tea museum, it was clear that even our waterproofs weren't going to cut it. And at this altitude, the temperature had dropped to UK levels. As we sat in the museum, wet and shivering, it felt like so many of the school field trips I had taken. In other words, it was miserable.
We had hoped to do some hiking through the tea plantations, especially as our attempts to do this in Sri Lanka had come to an abrupt and soggy end. But, once again, the weather just was not on our side so all we could do was head straight to our accommodation. It wasn't how we had wanted to spend our time in Munnar but we had high hopes for where we were staying. It had been sold in to us as a "luxury" house owned by "the richest lawyer in Kerala". And we would have it all to ourselves. At least we'd be able to cosy up somewhere comfortable with a good book and a cup of tea until the rain stopped.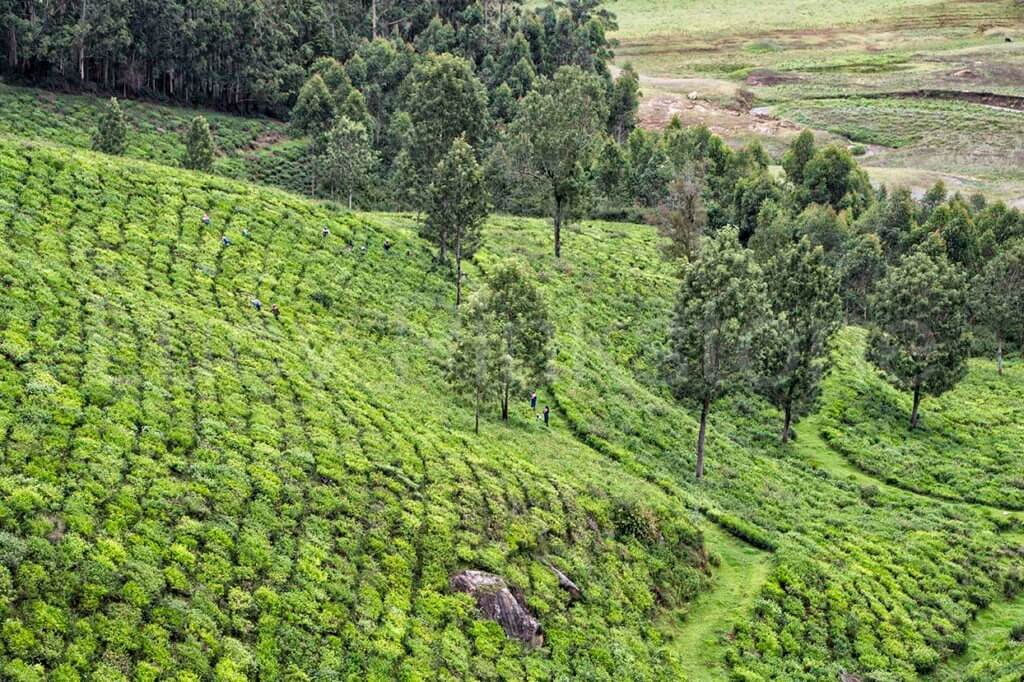 Er, no. The house had been converted wholesale into a hotel, with every spare room being turned into a bedroom. As far as common areas were concerned, there was a dining room and there was a large terrace, which wasn't particularly appealing given the weather. And that was it. We had expected an actual house, something perhaps along the lines of an Airbnb place, but what we got was a very basic hotel which cost twice the amount we would usually pay. It certainly wasn't luxurious. It was freezing cold, it was damp, there was no hot water and our shower didn't work, meaning we had to wash with a bucket. And we didn't have the place to ourselves; there were four other people staying there. At least there was wifi, so we could binge Netflix as the rain lashed the outside world. Then the power went out so that was the end of that. I couldn't picture the richest lawyer in Kerala living like this.
It was too cold to sleep properly and, as the weather grew wilder, I lay awake worrying about the very real possibility of being stuck on the mountain. After a freezing bucket wash the next morning, compounded by a freezing breakfast surrounded by cloud on the terrace, we were eager to return to the tropical climate of Cochin asap. Had the weather abated during the night then we might have been able to do some hiking but guess what? It was still raining. Which left only one more thing on our itinerary – look for Munnar's wild elephants. Our driver, Shaji, was mortified by how our excursion had been derailed by the weather – even though bad weather can't be helped – so he was determined that something would go to plan today and we would see those elephants.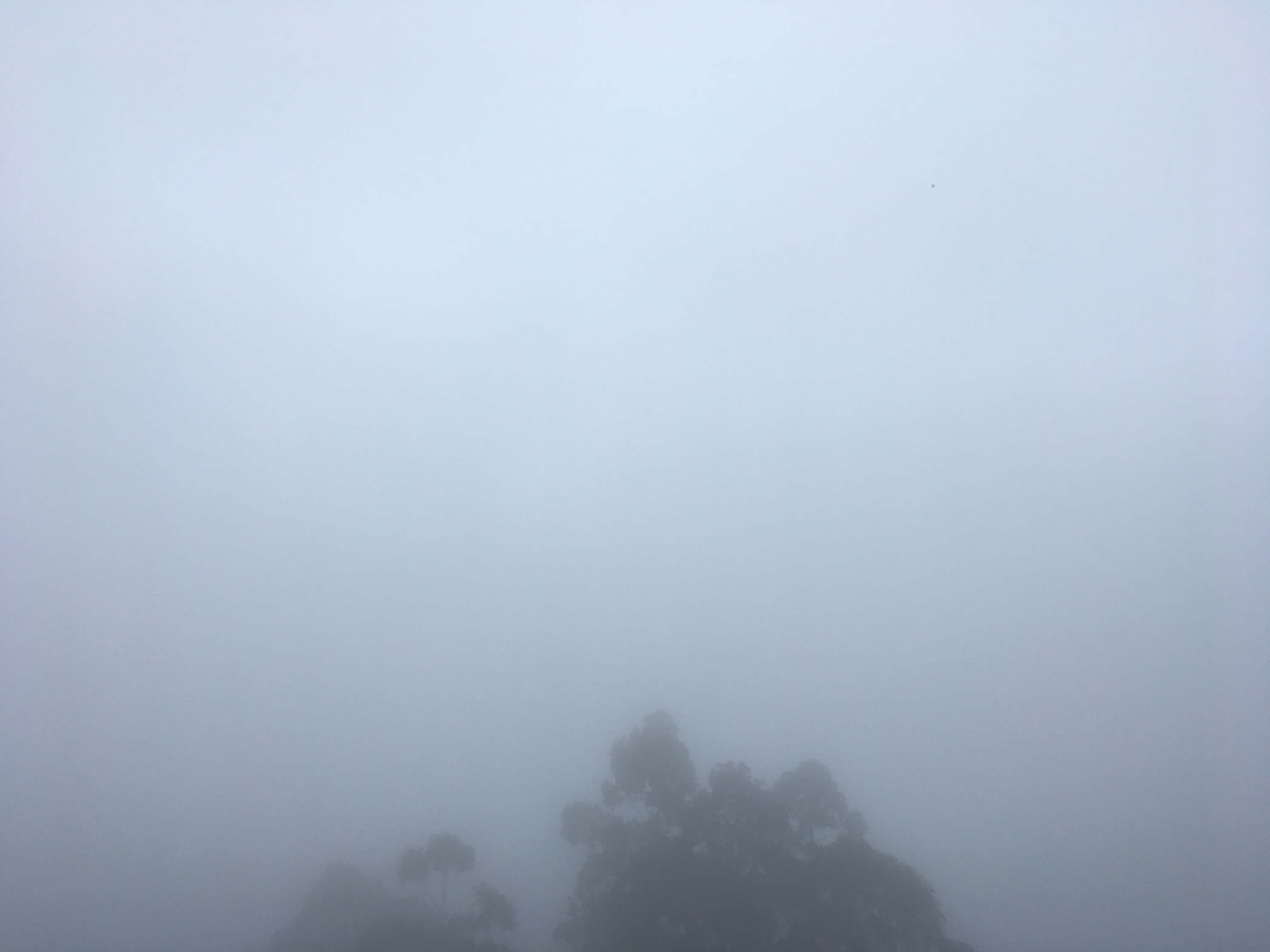 However, pinning all your hopes on a wild animal is a short-cut straight to disappointment. We were all too aware of this after failing to see any leopards at Yala National Park in Sri Lanka, despite it being one of the best places in the world to spot these incredible beasts. We pootled along the mountain roads, watching plastic-clad people pick tea; small, multi-coloured specks in a world of green. We saw the town where the plantation workers lived, made up of buildings as colourful as their owners, straggling their way up the hillside. We visited Top Station bazaar where the steam rising from the roadside chai stalls merged with the low clouds. All the while we were craning our necks and squinting into the distance, just in case we caught a glimpse of an elephant. But it was not to be. Shaji reluctantly turned the car around and we made our way back down the mountainside.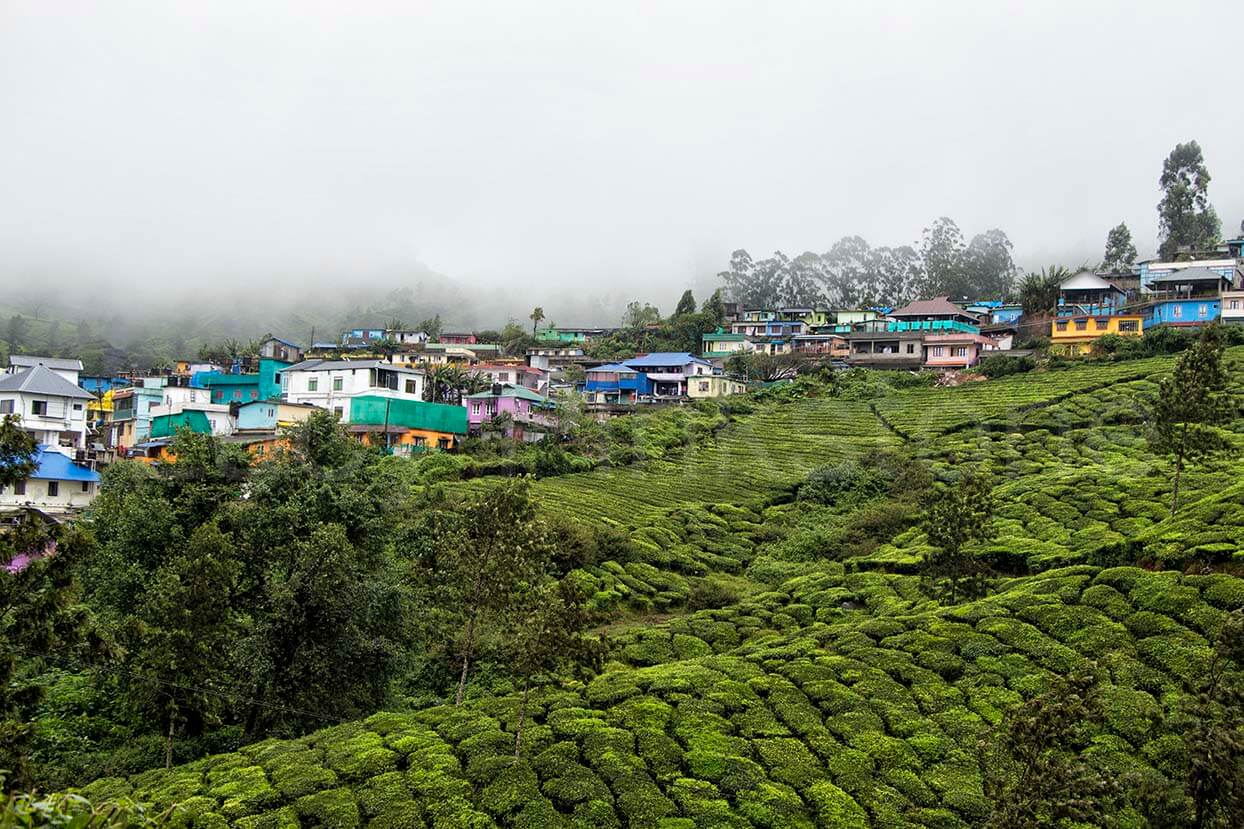 So that was my trip to Munnar – wet, cold, grey and a little bit of a let down. Until….
About 10 minutes after we turned back towards Cochin, Shaji suddenly yelled out "ELEPHANT!". And, lo and behold, in a field right next to the road were three, absolutely incredible wild elephants including a baby. They were far enough away so as not to be disturbed by us but close enough for us to be able to fully admire them. It was a wonderful sight – beautiful wild creatures just making their way through their world, exactly as they are meant to.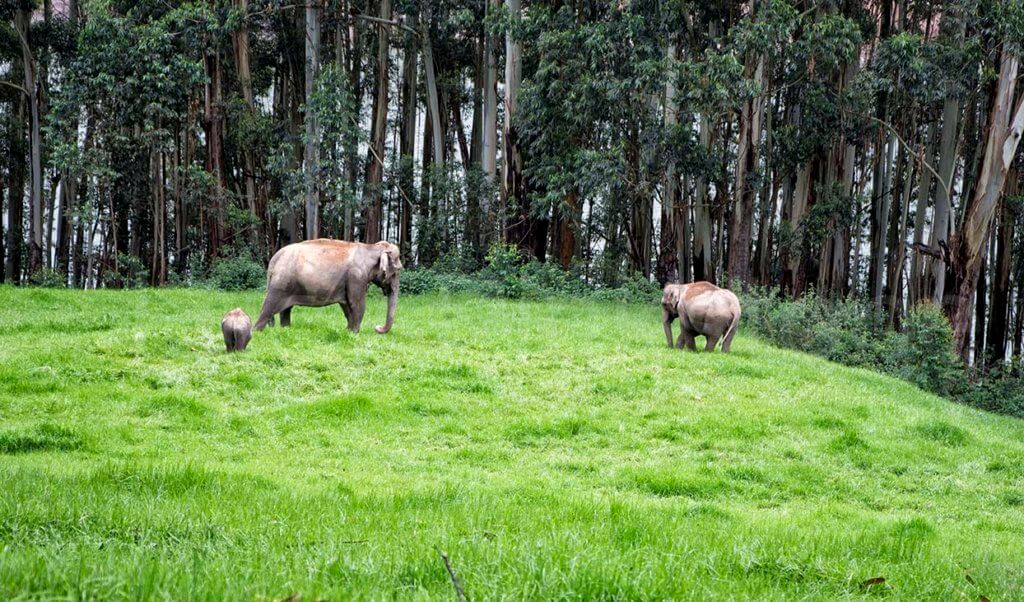 After that it didn't matter about the crappy weather. Or the cold hotel (sorry, I mean "luxury house owned by the richest lawyer in Kerala"). Or the bucket shower. Or nearly falling on my arse while looking at plants. Because seeing wild elephants is so awesome that everything else fades into the background. This was undoubtedly one of the highlights of my travels and is a memory that I'll be able to call upon to make me smile for years to come.
Like it? Pin it!