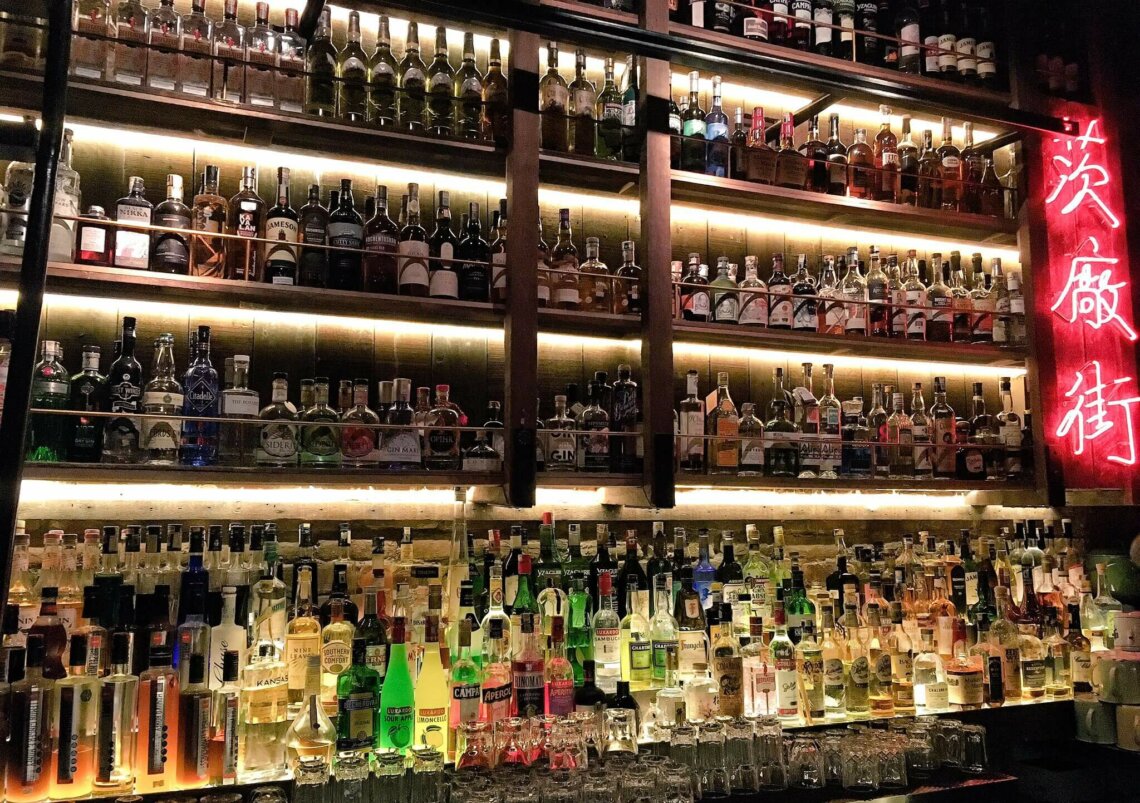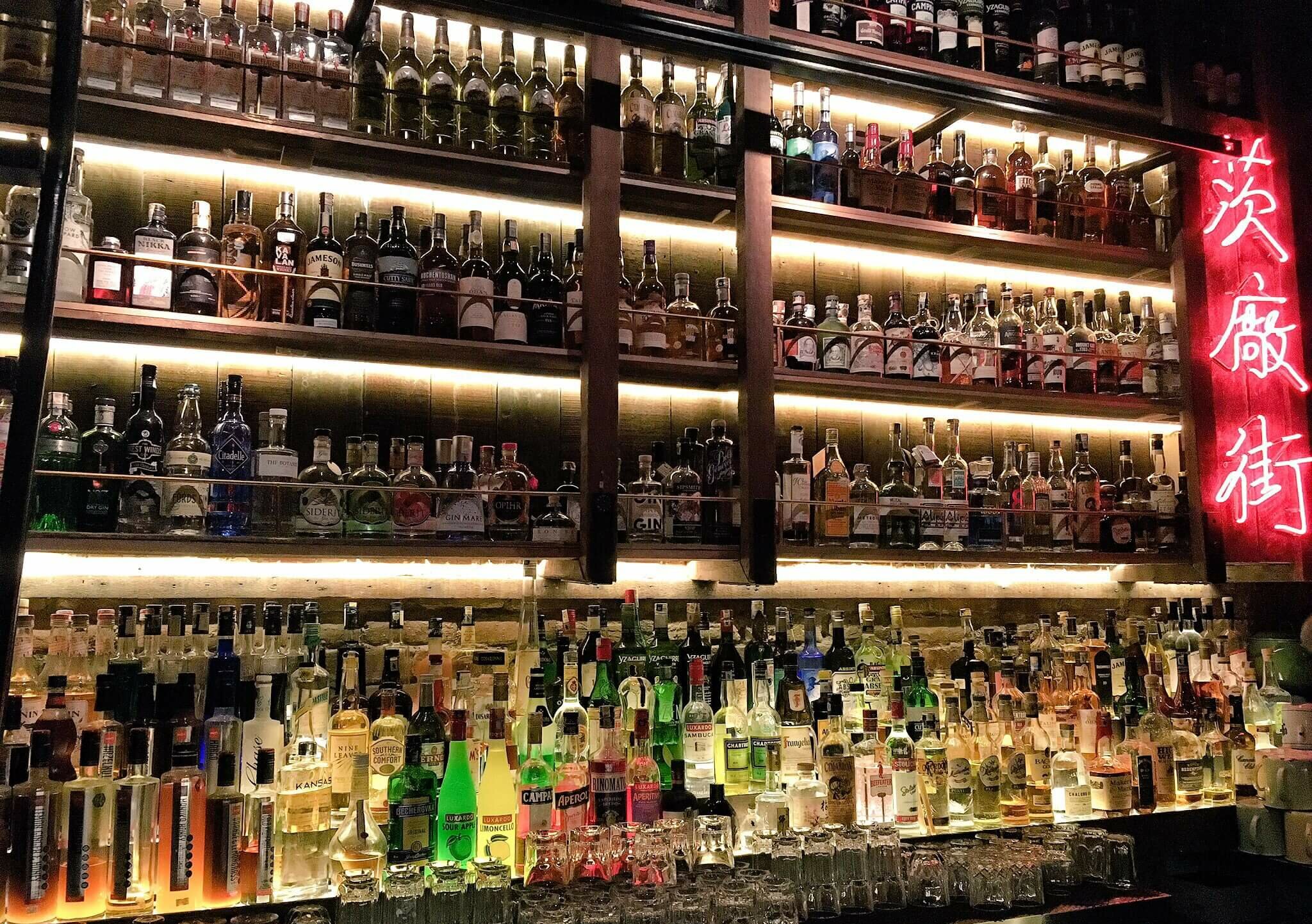 Six unmissable bars in Kuala Lumpur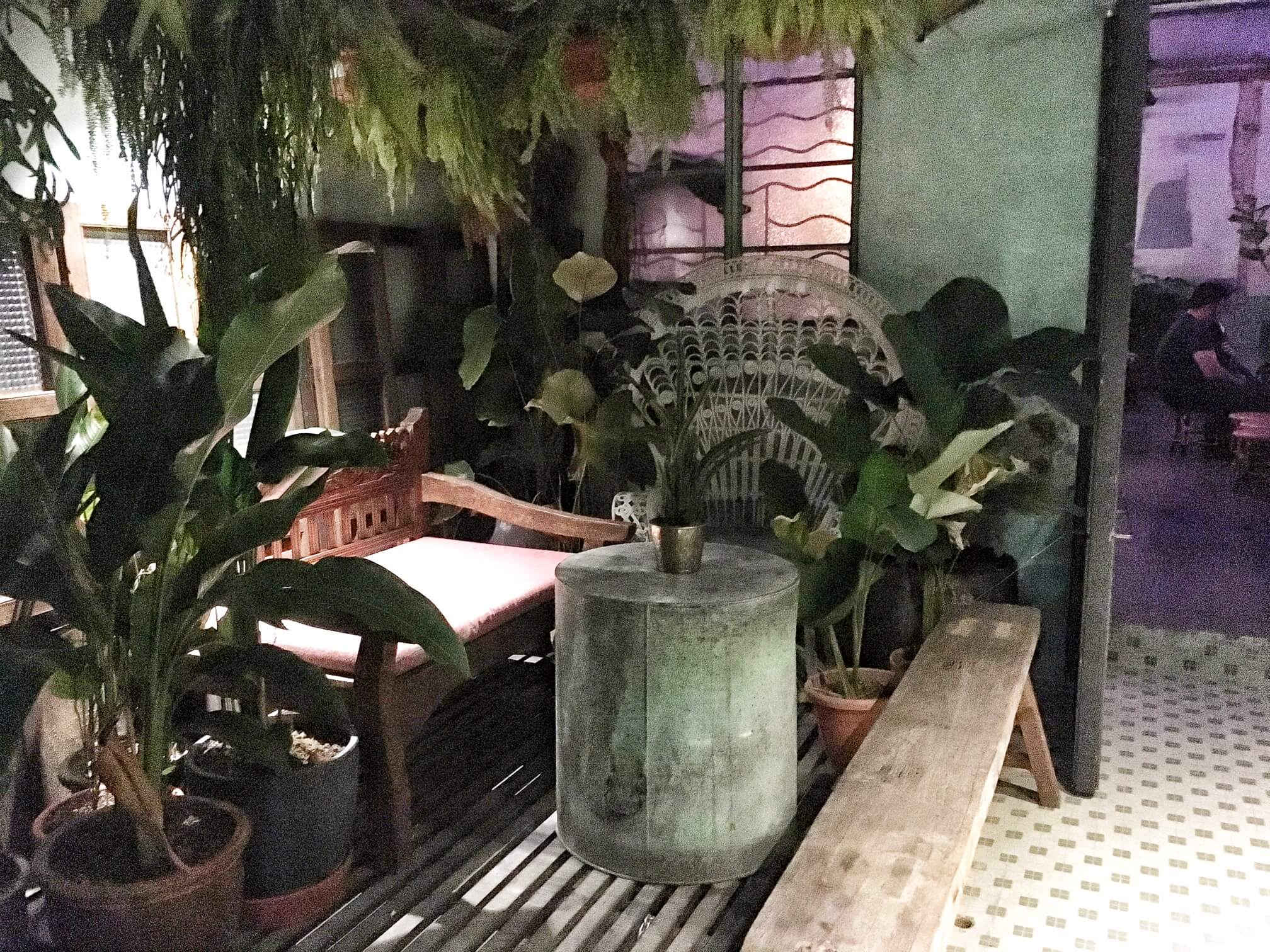 To be honest, Kuala Lumpur was never on my extremely rough itinerary. But a combination of circumstances led to me spending an inordinate amount of time there. My first impressions were not favourable. I thought the city was ugly, traffic-choked, smoggy and sweaty. Over time, however, I grew to love it. It may not be an obviously lovely place, unlike other capital cities, but it has a vibe about it that keeps tugging at your sleeve saying "there's more to me than meets the eye". It helps that the bar scene is excellent, especially if you're a total boozehound like me. From glitzy roof top establishments in among the soaring skyscrapers to speakeasies that are genuinely tricky to find, the bars in Kuala Lumpur are just one reason why this city is so much more than just a convenient transit point.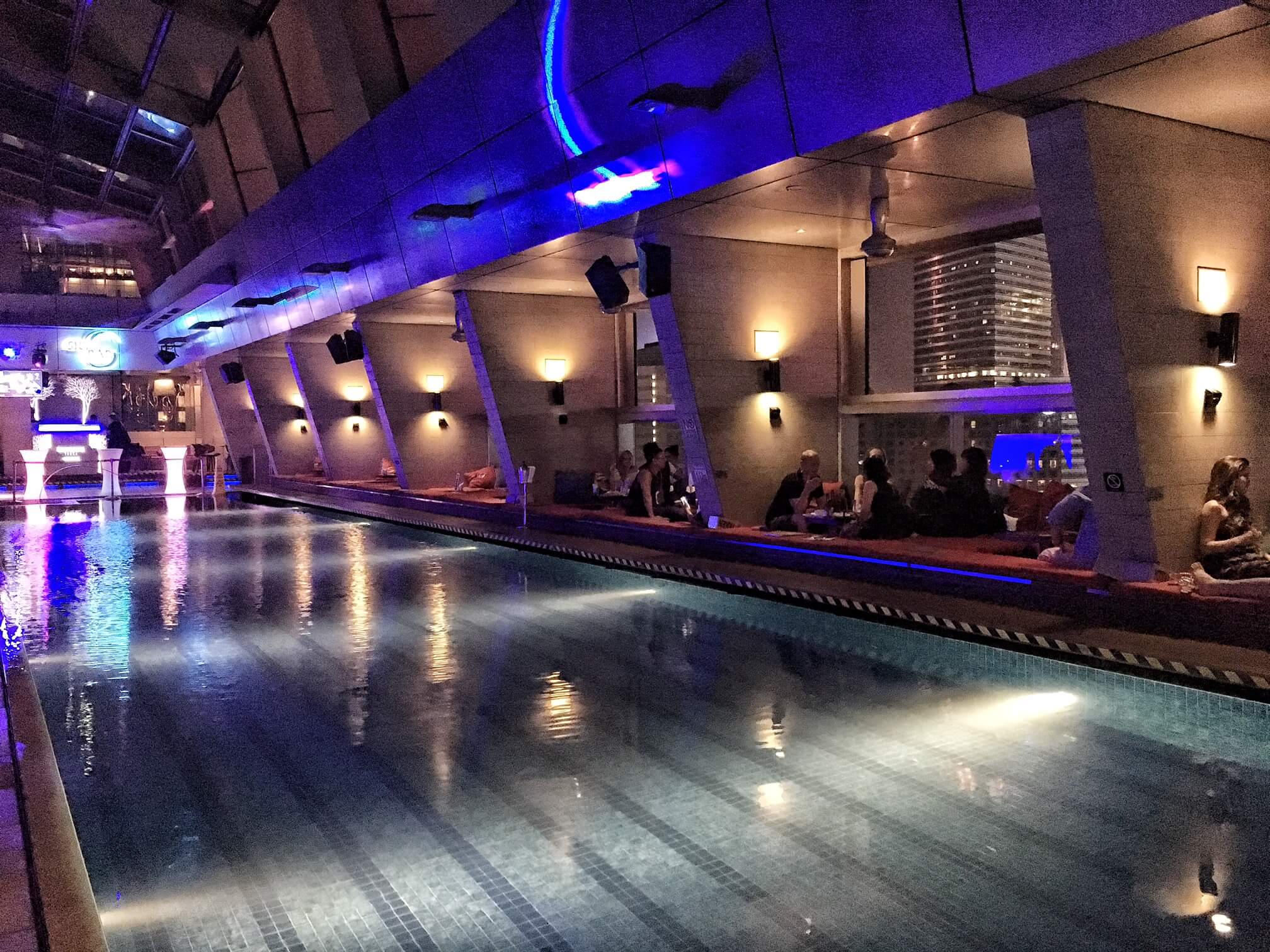 Sky Bar
If you're in KL for the first time, chances are you'll want to head straight to one of the many rooftop bars for a glimpse of that famous skyline. Sky Bar, on the 33rd floor of Trader's Hotel, is a good place to start. Unlike a lot of the rooftop bars in Kuala Lumpur, Sky Bar manages to be sophisticated without being snobby. There's no dress code, meaning it's easier to visit if you're backpacking and haven't brought your high heels with you. The bar itself is dominated by a massive swimming pool with seating areas sunk into the floor surrounding it. These prime spots have floor to ceiling windows affording a cracking view the Petronas Towers. There's an extensive cocktail menu and various nightly discounts, making Sky Bar one of the more affordable rooftop bars in town.
Sky Bar, Level 33, Trader's Hotel, KLCC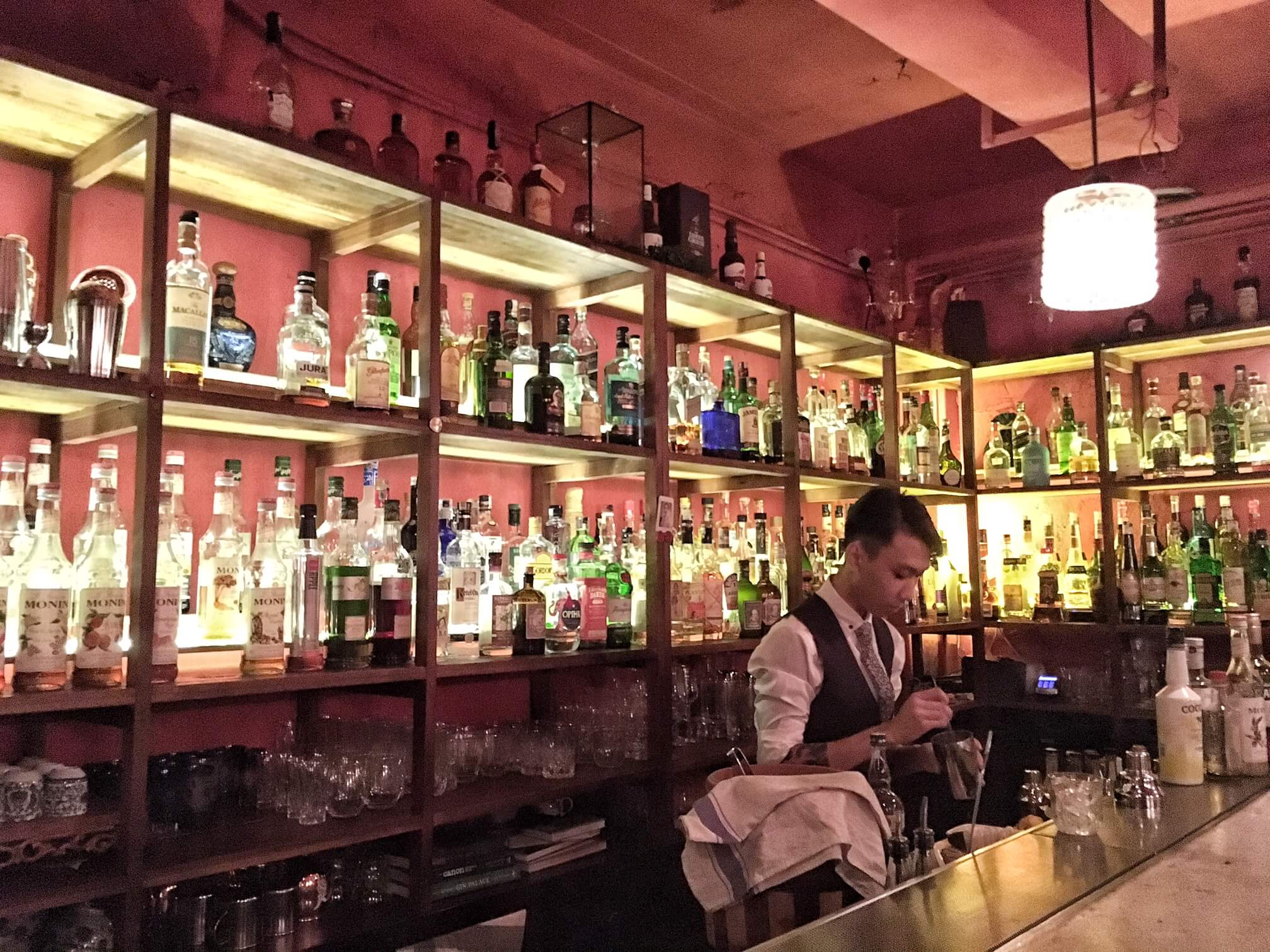 Omakase + Appreciate
This quirky speakeasy is near impossible to find unless you know what to look for. And even then, I still had to ask somebody. Hidden away beneath a nondescript office building on Jalan Ampang, Omakase + Appreciate doesn't even have a name on its extremely unprepossessing door. The only giveaway is a sign saying "No Entry" in several different languages. "Omakase" is a Japanese concept meaning "it's up to you" and that's exactly what the bartenders here let you do. Sure, there's a cocktail list – divided by bartender rather than spirit – but the real fun here lies in letting the bar staff make up a bespoke cocktail just for you. Let the guys know what you like and they'll use their mixological talents to create something unique.
Omakase + Appreciate, Ampang Bangunan Ming Annexe, Jalan Ampang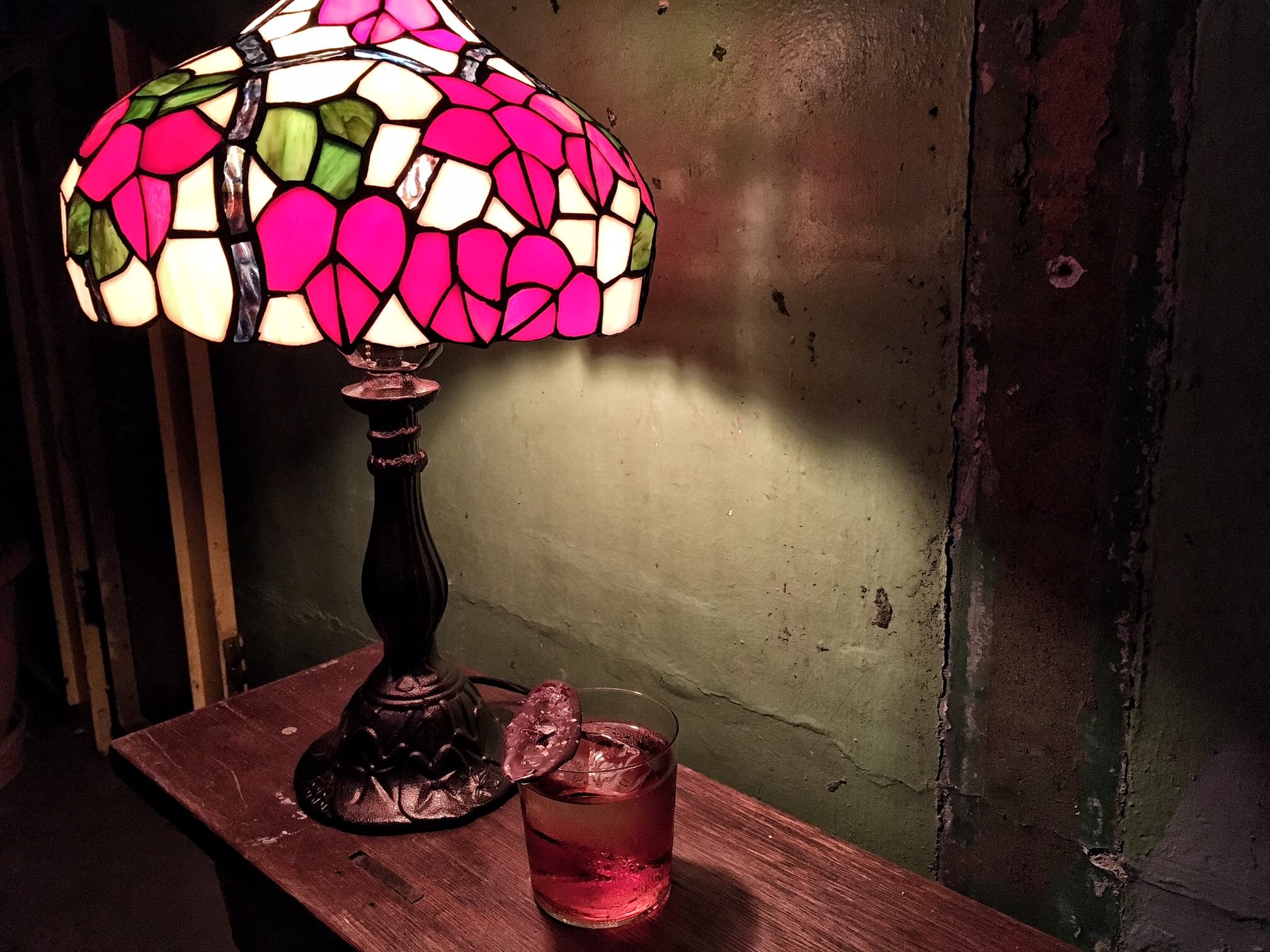 Botak Liquor
A relative newcomer on the KL bar scene, this garden-themed hideaway is above Chocha Foodstore in Chinatown. Head up the wrought-iron spiral staircase and enter a gorgeously green, foliage-filled drinking den, with a shabby-chic vibe that wouldn't look out of place in the likes of Hackney. The inventive, horticulturally-inspired cocktails are created with botanicals grown on site, making use of local ingredients such as pandan, starfruit and calamansi – flavours that are perhaps unusual to Western palates. A particular highlight is their Chocolate x Chili, which contains tequila, gin, sweet vermouth, bitter orange liqueur and chocolate. It packs a punch both in terms of booze and heat so it's not for the faint-hearted!
Botak Liquor, 156 Jalan Petaling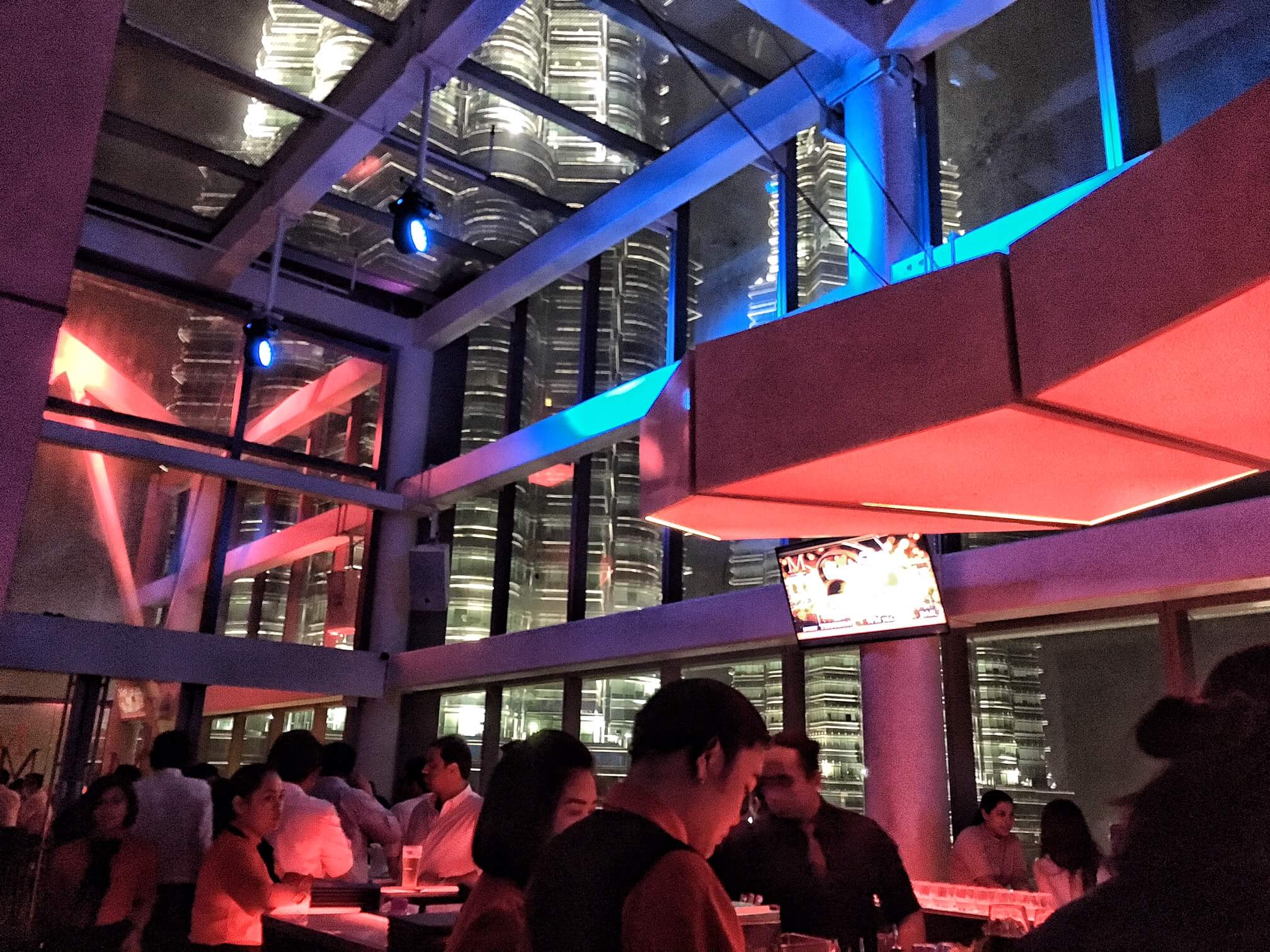 Marini's on 57
My first attempt to visit Marini's ended at the front door due their very strict dress code and my pink flip-flops. However, a quick trip to H&M later and I was back the following night. As one of the highest bars in Kuala Lumpur, located on the 57th floor of Petronas Tower 3, it commands a fantastic view of the twin towers. It's a bit of a mission to navigate both the dress code then the trip up to the 57th floor, but the cocktails alone are worth it. Try the Mango to Tango – a tequila based cocktail with yellow chartreuse, mango, honey, lime and egg white. Marini's is brash, bold and noisy with big beats and brusque service. If that's not your cup of tea then it's best avoided. If it is, get there early for a seat next to the windows.
Marini's on 57, Level 57, Menara 3 Petronas, Persiaran KLCC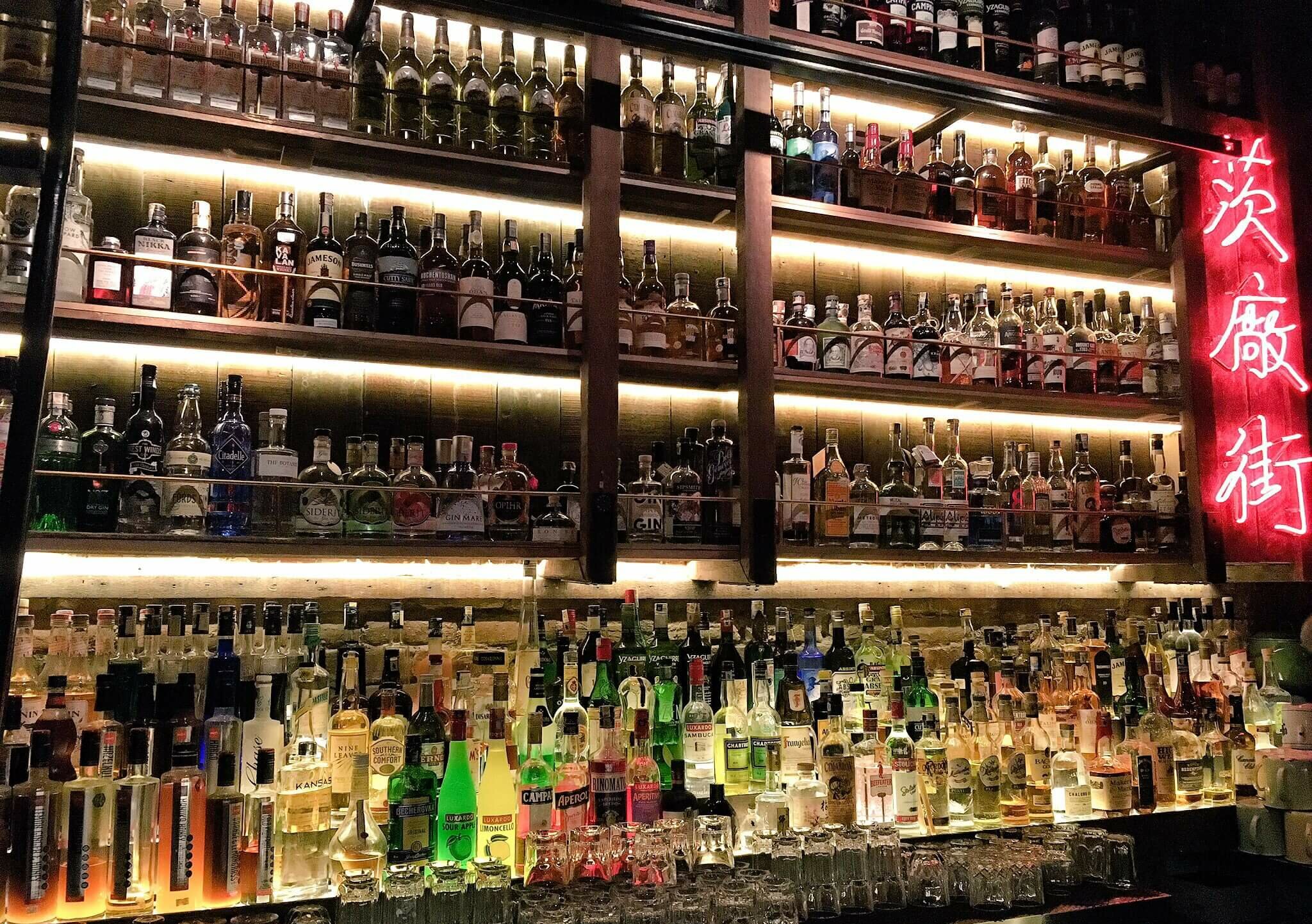 PS150
PS150 has a reputation as one of the best cocktail bars in Kuala Lumpur and it certainly has bags of character. Once again, I had to ask someone for directions as it's hidden behind a "toy shop" facade. Open the door and follow the dimly lit passageway until you hit the jackpot –  a tiny, jewel-like respite from the mayhem of Petaling Street with a very well-stocked bar. The cocktails are divided up by era – Pre-Prohibition, Prohibition, Post-War, Dark Ages (the 70's-2000's) and Revival (contemporary). It felt very much like a genuine speakeasy; the glowing red lanterns, calligraphy and crumbling brickwork transported me back to an era that was perhaps naughtier, more daring and more exotic than the present. Perhaps that's not entirely surprising considering the building used to be a brothel! A must for anyone visiting KL.
PS150, 150 Jalan Petaling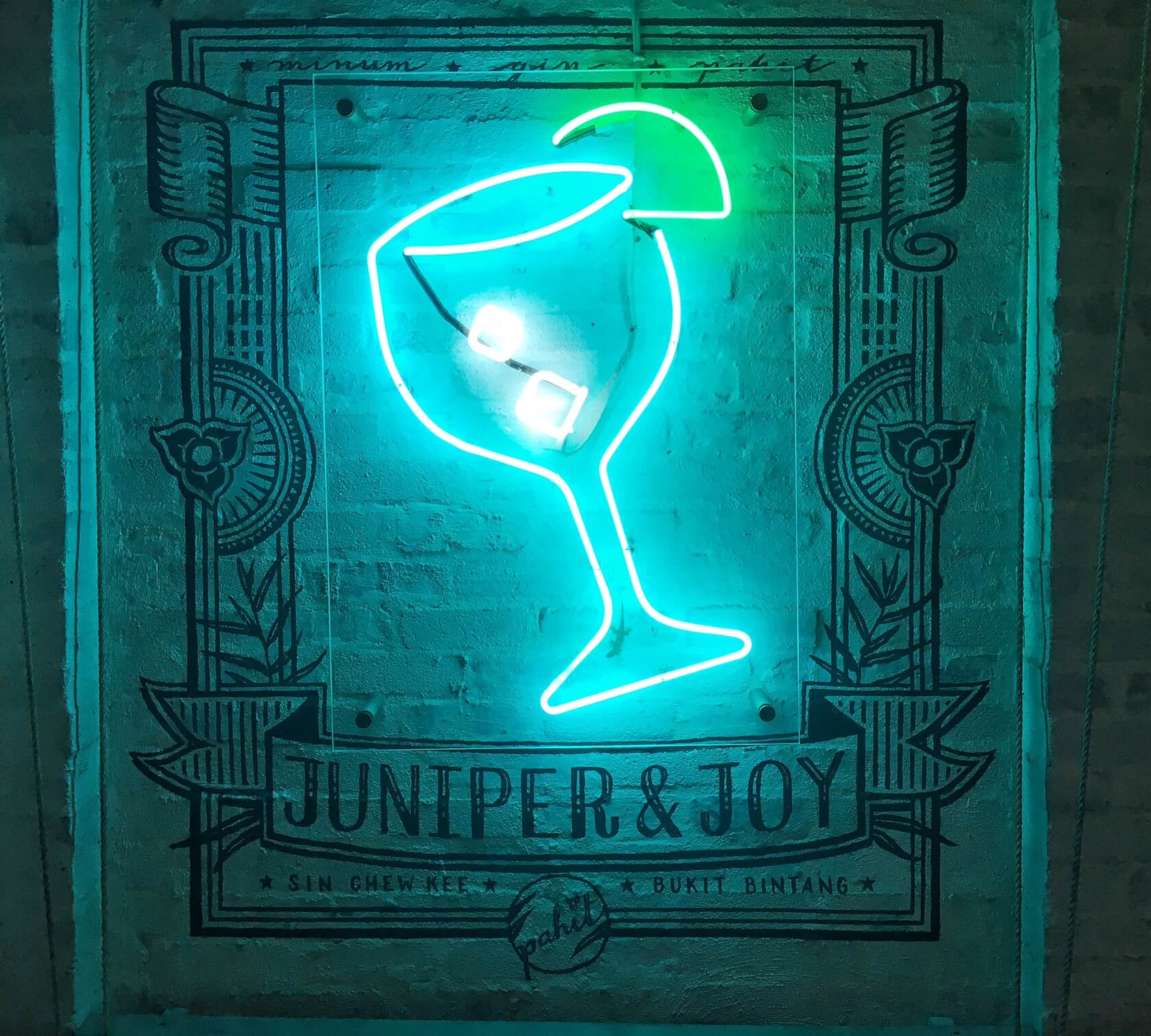 Pahit
If you're a gin lover – and let's face it, who isn't these days – then Pahit should be on your radar. It's tucked away on a pretty residential side street and, while it's not as well-hidden as some of the other speakeasy bars in town, its entrance is still fairly discreet. It feels like you're at someone's colonial house rather than a bar and, even though its in the centre of town, you will believe that you're a million miles away from the madness of KL. Sink into a wicker chair in the courtyard garden or head inside where it's all louvered doors and crumbling, white brickwork. With over 70 varieties of gin to choose from, where do you even start? A good place is their list of fruit-infused gin and tonics. Try the calamansi and asam boi version for a Malaysian twist on a classic.
Pahit, 3 Jalan Sin Chiu Kee, Bukit Bintang
Don't forget to pack…
Need to know:
Be aware of dress codes! A lot of the skyscraper rooftop bars have a strict dress code (see my visit to Marinis), although the Sky Bar is more relaxed. PS150 has a dress code on Fridays and Saturdays, which caught us out. My friend was wearing smart black flip-flops and they refused us entry, even though we had a reservation.
And on the note of reservations… You will almost certainly need one on the weekend for the likes of PS150, Marinis and Omakase + Appreciate. Weekdays are generally quieter. I got into all of these bars without a reservation during the week
I stayed in the Bukit Bintang area of town which is where most tourists stay. It's right in the thick of things, within walking distance of most of the main sights. As I spent a LOT of time in Kuala Lumpur, I ended up staying in two different hotels – the Ceria and Hotel Maison Boutique (which is now the Greystone Boutique). Both hotels are minutes apart. If you want to go all out, the Maison Boutique has crazy themed rooms but they are costly. I stayed in the regular ones and they were some of the most comfortable I experienced during my travels. The Ceria is more basic but offers good value for money. Pro tip – go to the cafe next door (Whip Up). It may primarily be a dessert cafe but it does the best breakfast in town.
Like it? Pin it!