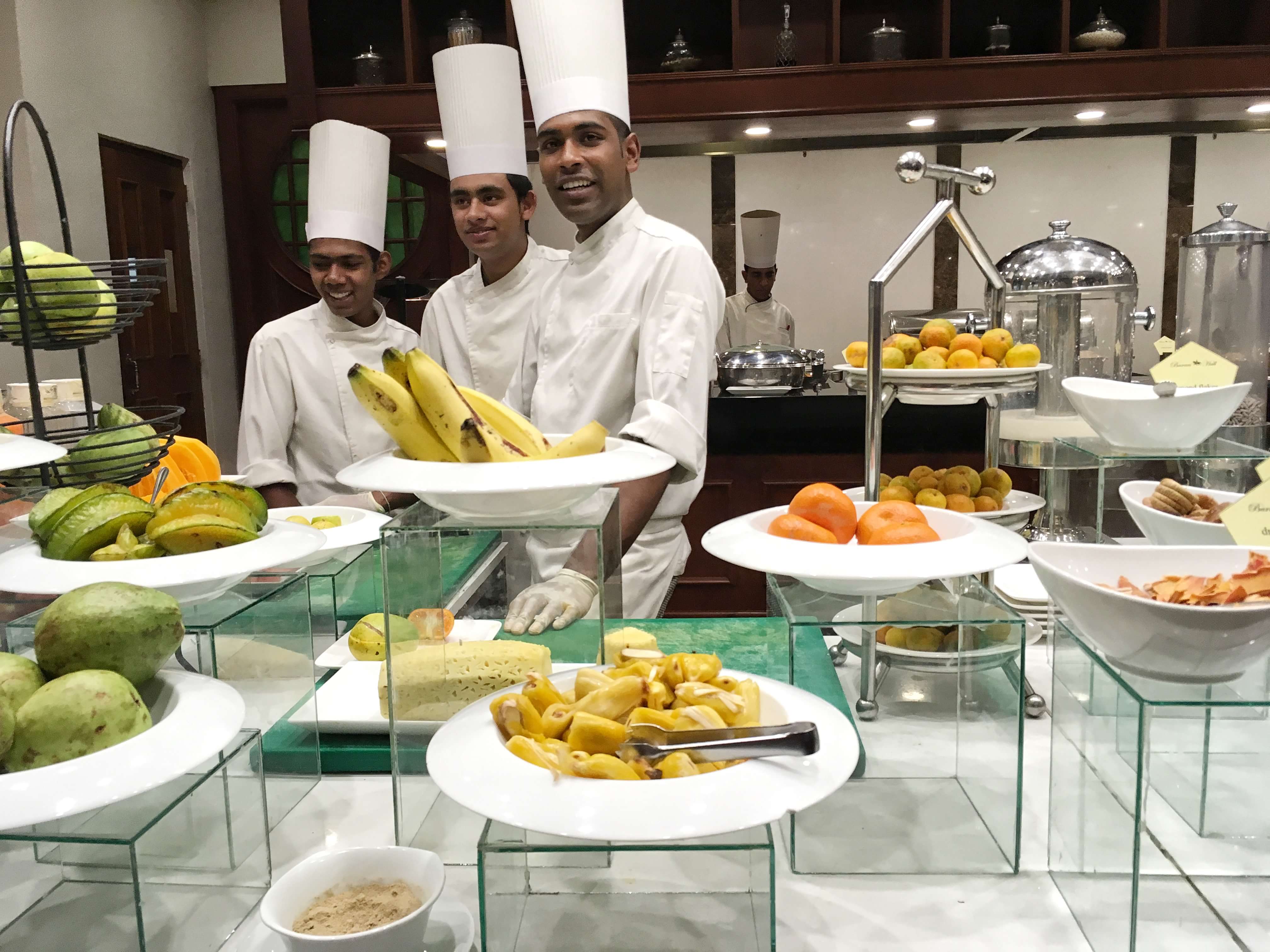 The Grand Hotel in Nuwara Eliya, Sri Lanka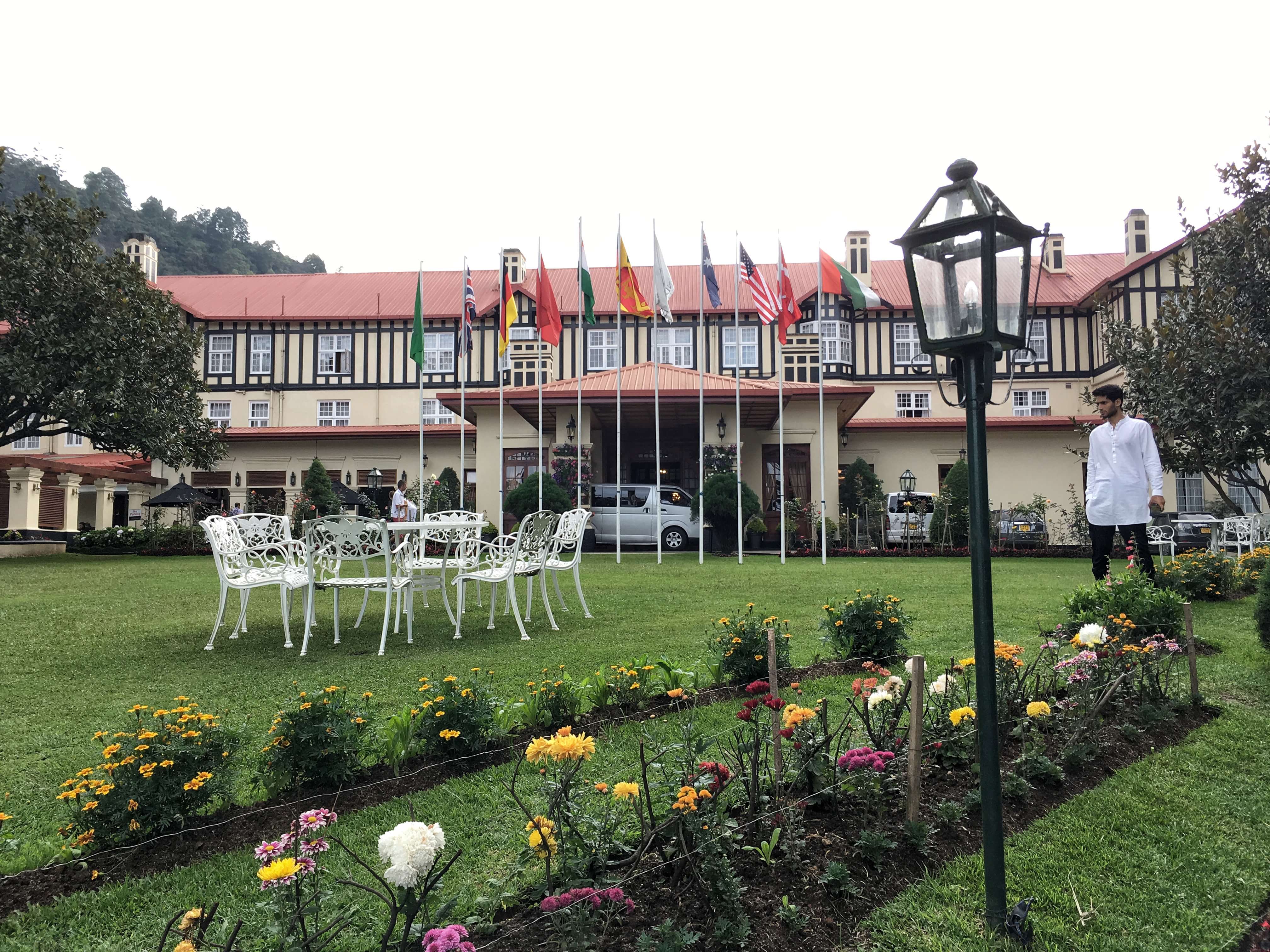 To say that we were a bit wet is an understatement. Our hike through the verdant tea plantations of the Sri Lankan highlands was cut soggily short with the arrival of the downpour to end all downpours. As we waited for our tuk-tuk driver in a nearby cafe, the thought of returning to our chilly and damp guest house did not fill us with excitement. We were desperate to get out of our sodden clothes and have a hot shower, but we knew that nothing was going to dry at our current abode. A cheeky thought occurred to us…why not treat ourselves to a night at The Grand Hotel.
The Grand Hotel in Nuwara Eliya – former home of the Governor of Sri Lanka – is a testament to the old-fashioned British influence that still lingers in this part of Sri Lanka. The town itself is known as "Little England" and the climate is certainly very reminiscent of home! The centre of Nuwara Eliya is very much like the majority of Sri Lankan towns but the outskirts tell a slightly different story. Here, deep among the shade of cool deciduous trees and golf courses, you will find grand colonial buildings of a by-gone era. Here is where you will find The Grand Hotel.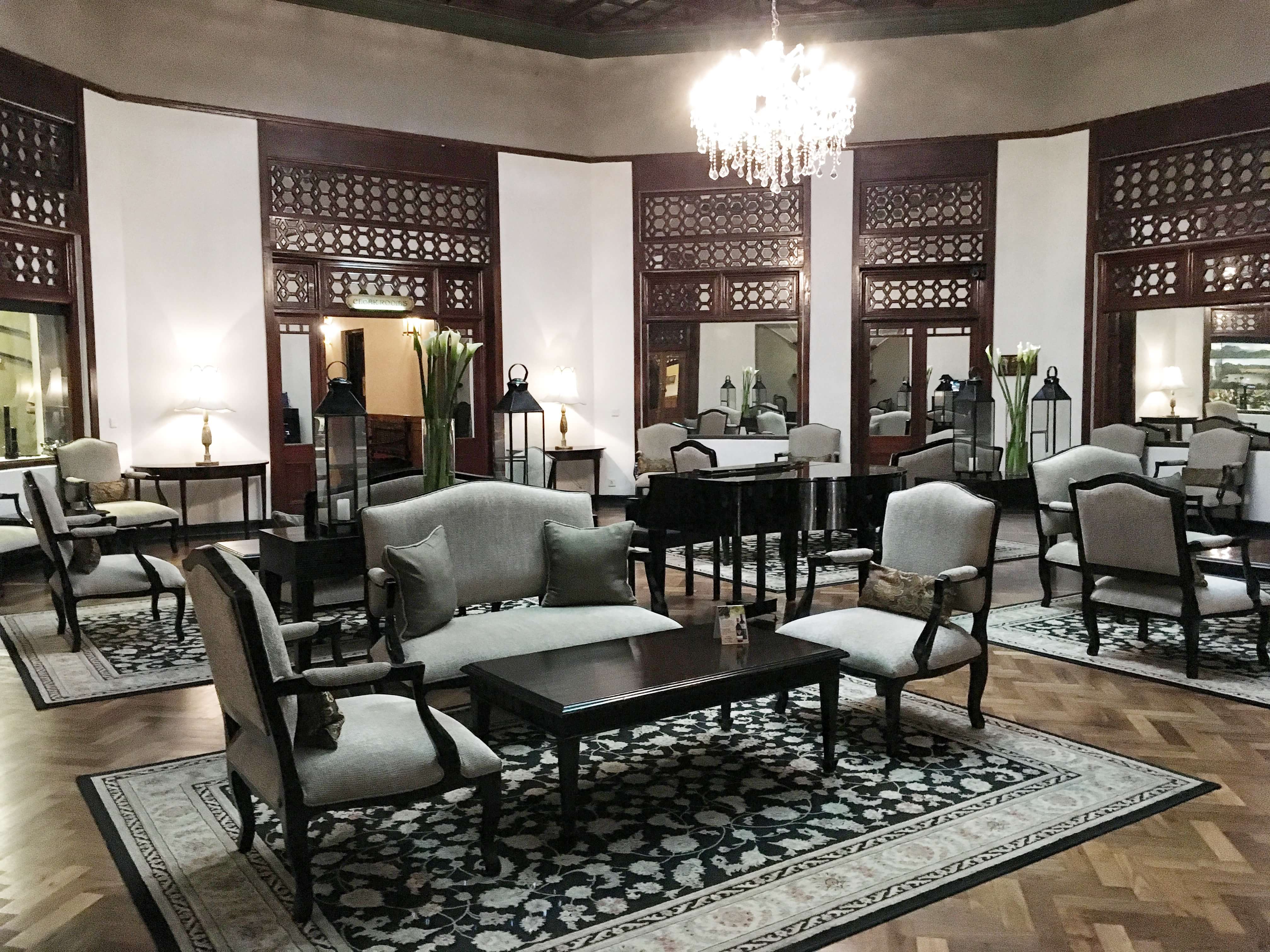 This luxury establishment discretely whispers elegance; from the manicured lawns to the white-jacketed staff. Of course, we totally destroyed this by rocking up in a tuk-tuk with our huge backpacks, wet and covered in mud, blaring Bob Marley at full volume. Never let it be said I don't know how to make an entrance… The staff didn't bat an eyelid at their new, rather careworn, guests. Our bags were taken from us and we were ushered into the lounge, where we were given hot vanilla tea and handmade fudge. It was like they read my mind and knew exactly what I needed to feel 100% better.
Our room wasn't HUGE for a five star hotel, but there was still plenty of space for two people with lots of luggage to be able to move around comfortably. Best of all there was a heater – perfect for drying wet shoes. The bathroom – yes, proper bathroom not a sodden, slippy wet room – had an actual bath and endless hot water. Hot shower, white bathrobe, dry clothes = a substantially happier me. The only niggle was that there is no wifi in the bedrooms, only in the common parts.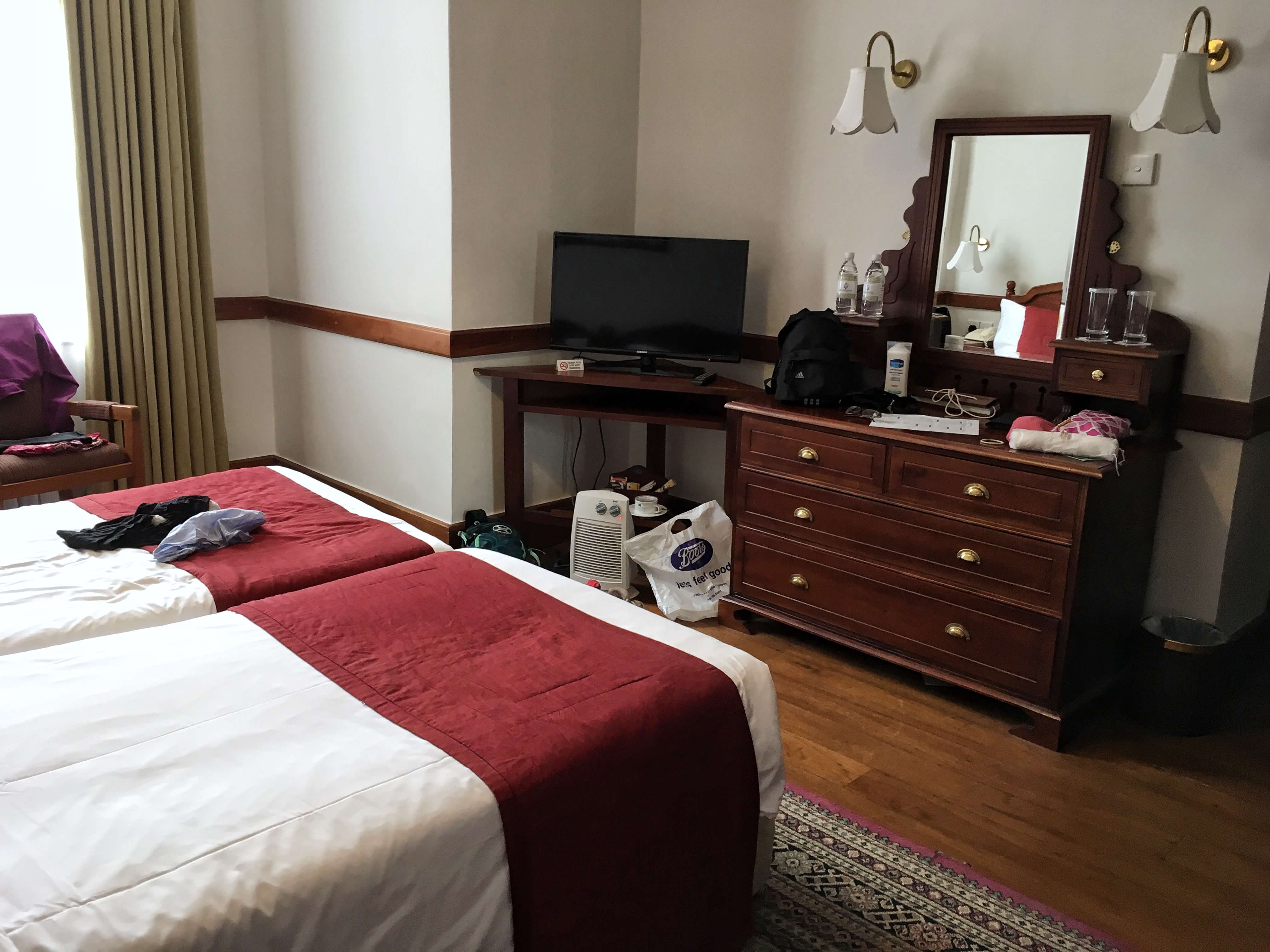 We'd actually visited The Grand Hotel the previous day, so already had a feel for what it offered. Next stop on our road to feeling human once again – high tea. This is offered every day at The Grand Hotel from 3:30pm in another nod to British tradition. Softly-spoken staff pour endless cups of tea as you nibble on a mixture of British and Sri Lankan-inspired treats. And if you want something a bit stiffer than tea, the same tea lounge also offers tea-themed cocktails or you can decamp to the subterranean wine bar for a sharpener in front of the open log fire.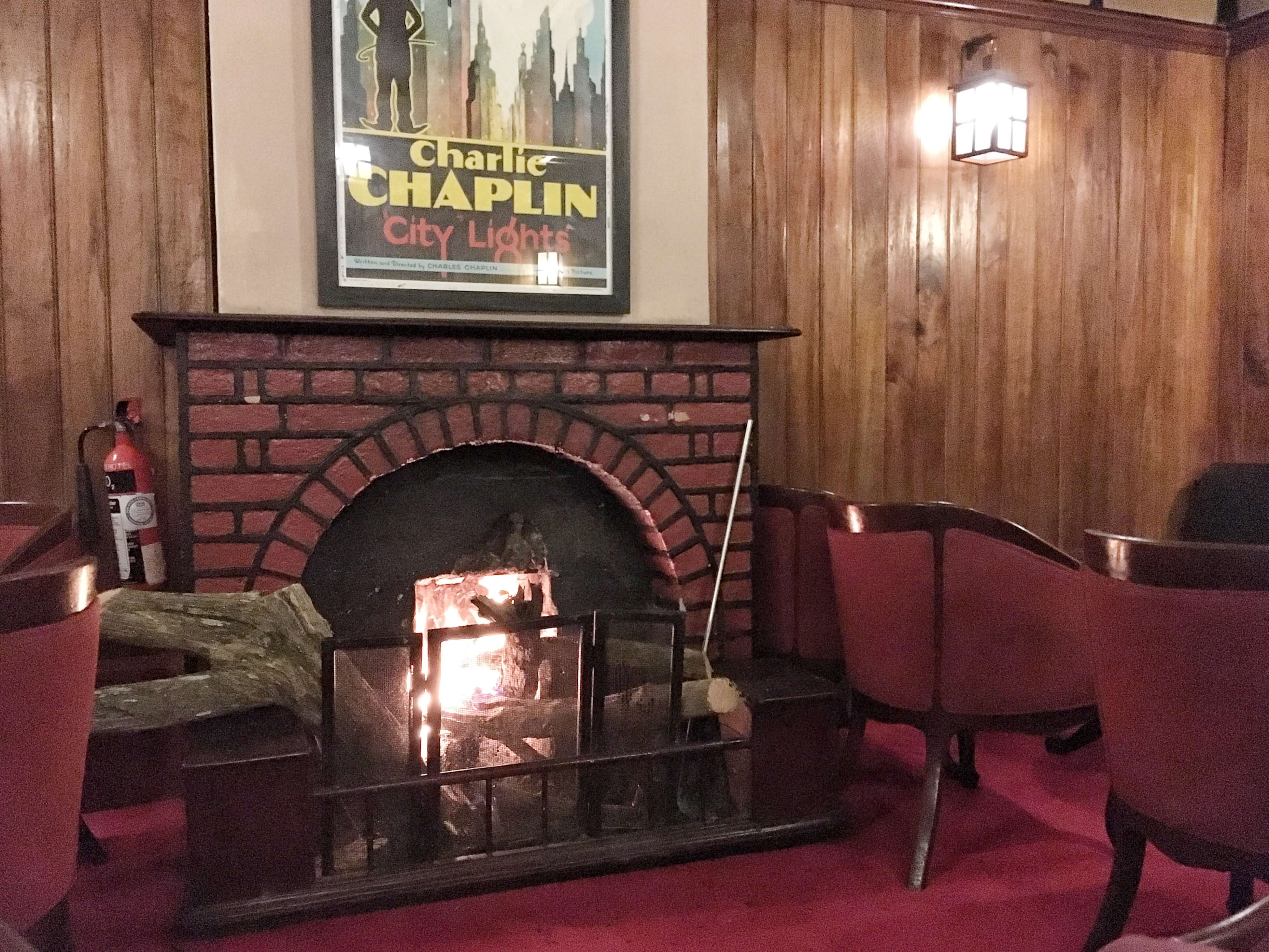 There are numerous restaurants to choose from, catering to all culinary tastes. So much so that it was actually a bit difficult to find Sri Lankan food among everything else. We eventually found a few curry options in The Magnolia, but if Thai or Indian or Arabic is your bag – or even if you're just craving a burger – you can find it at The Grand Hotel. Not surprisingly, breakfast is an event. A mind-boggling variety of food options are available, with a number of items made fresh in front of you. You can even find good old fashioned British baked beans. Go hungry!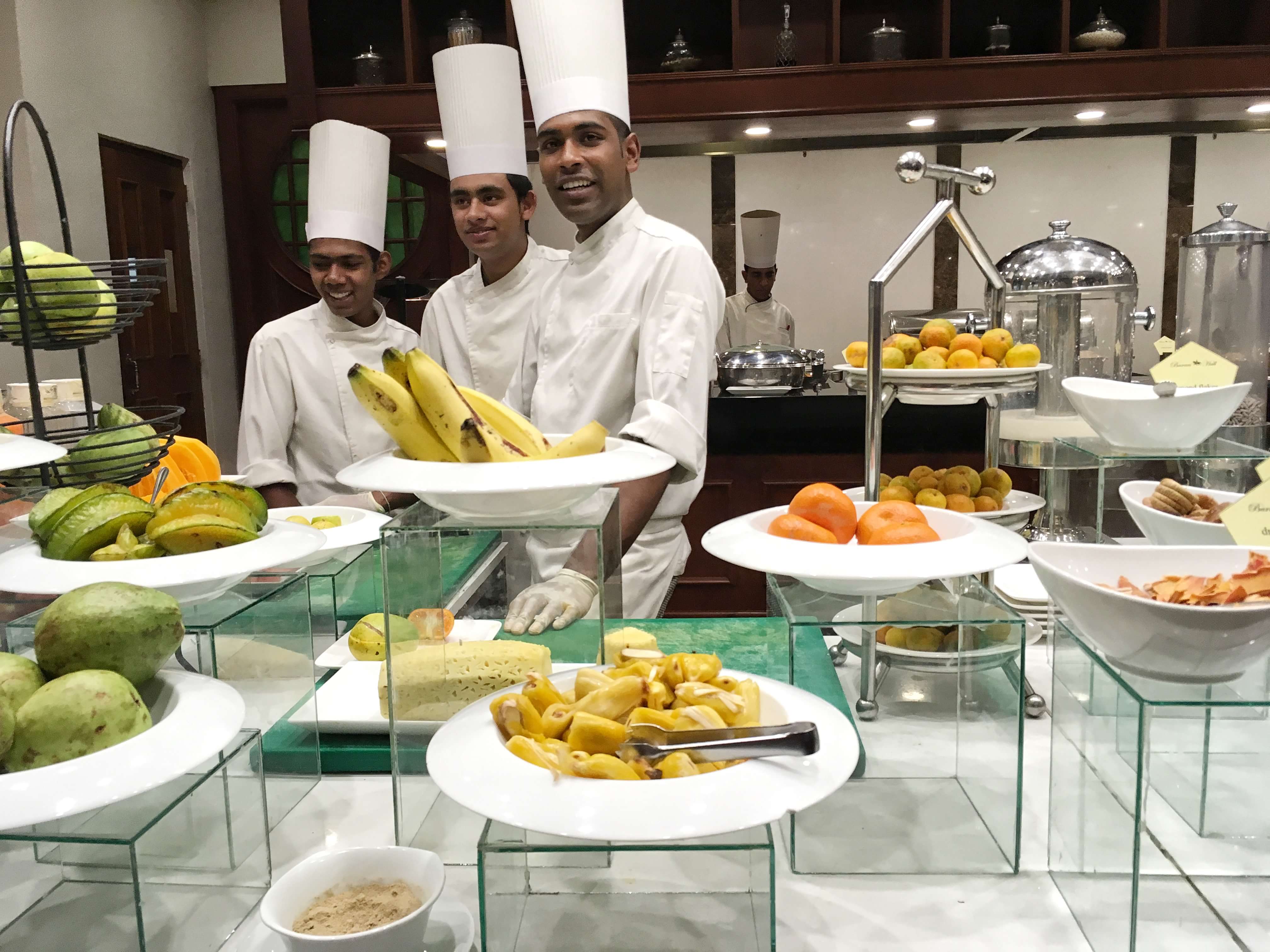 The staff at The Grand Hotel were brilliant and helped push our laundry through (we really didn't want to pack damp, muddy clothes) and organised a driver to take us on the long journey down to Tissamaharama the next day. Our tea plantation hike may have been a wash-out but our experience at The Grand Hotel made up for it somewhat.  If only I had an excuse to dry out in five star luxury every day…
The Grand Hotel, Grand Hotel Road, Nuwara Eliya, Sri Lanka
Rooms start at £138 per night, including breakfast. We booked through Booking.com for a discounted rate.