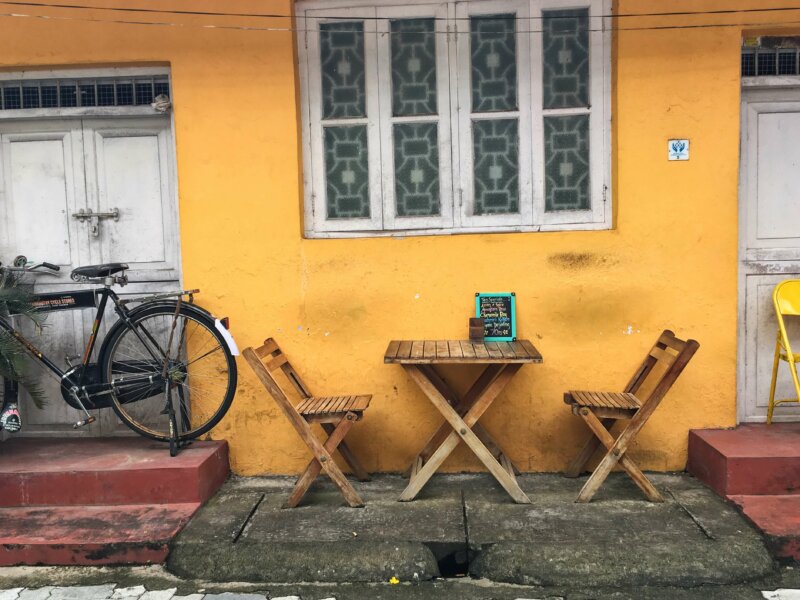 Where to eat great food in Fort Kochi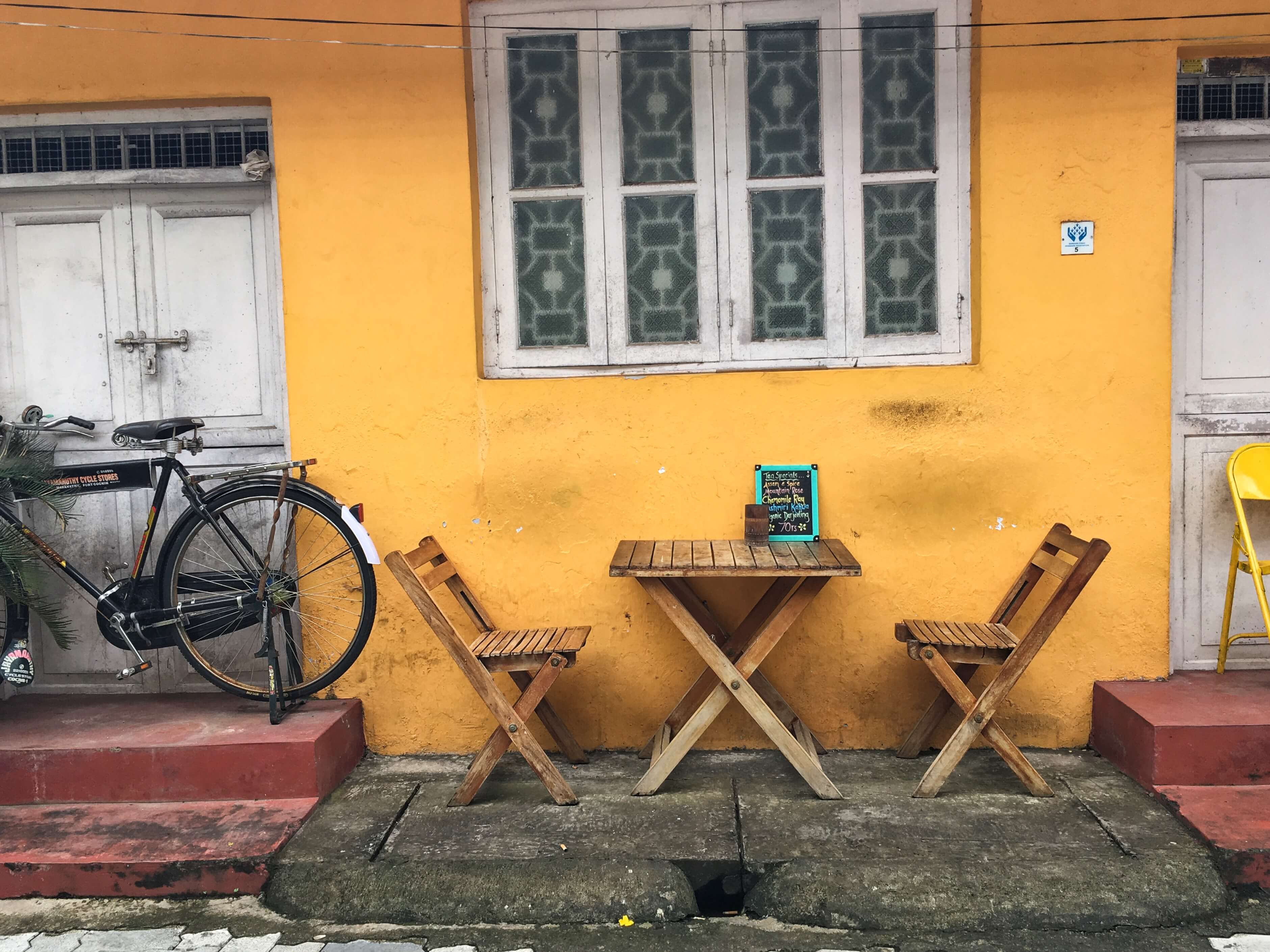 Fort Kochi is the perfect introduction to India. If you're a first time visitor to the sub-continent, the chilled out state of Kerala, with its palm trees, fishing nets and spice gardens, will gently welcome you with just enough Indian verve to make you feel like you're somewhere truly exotic, yet with minimal hustle and hassle. If you're an old hand when it comes to the chaos of India then Fort Kochi will seem like a a long cool drink of water. This historic, bohemian town – shaped over time by the Portuguese, the Dutch, Catholics, Hindus, Jains, Jews and so many more – is a hub of local artists, colourful cafe culture and fascinating local life. It's difficult to find bad food in Fort Kochi but you can be a little overwhelmed by choice. Here's where to head to first.
Dal Roti
This stripped back, simple restaurant is super popular and for good reason. The North Indian food is excellent, the portions are generous and it's ridiculously cheap. We ordered the chicken biryani and the mutton thali – both of which were incredible. I'm always a bit wary around mutton as it risks being tough and chewy, but in this instance it just fell apart. The biryani was huge and easily one of the best I have ever eaten – and believe me when I say I've eaten a lot. Decent lassis, warm service and a full belly for less than a fiver? Winning.
Dal Roti, Lilly Street/Elephanstone Road, Fort Kochi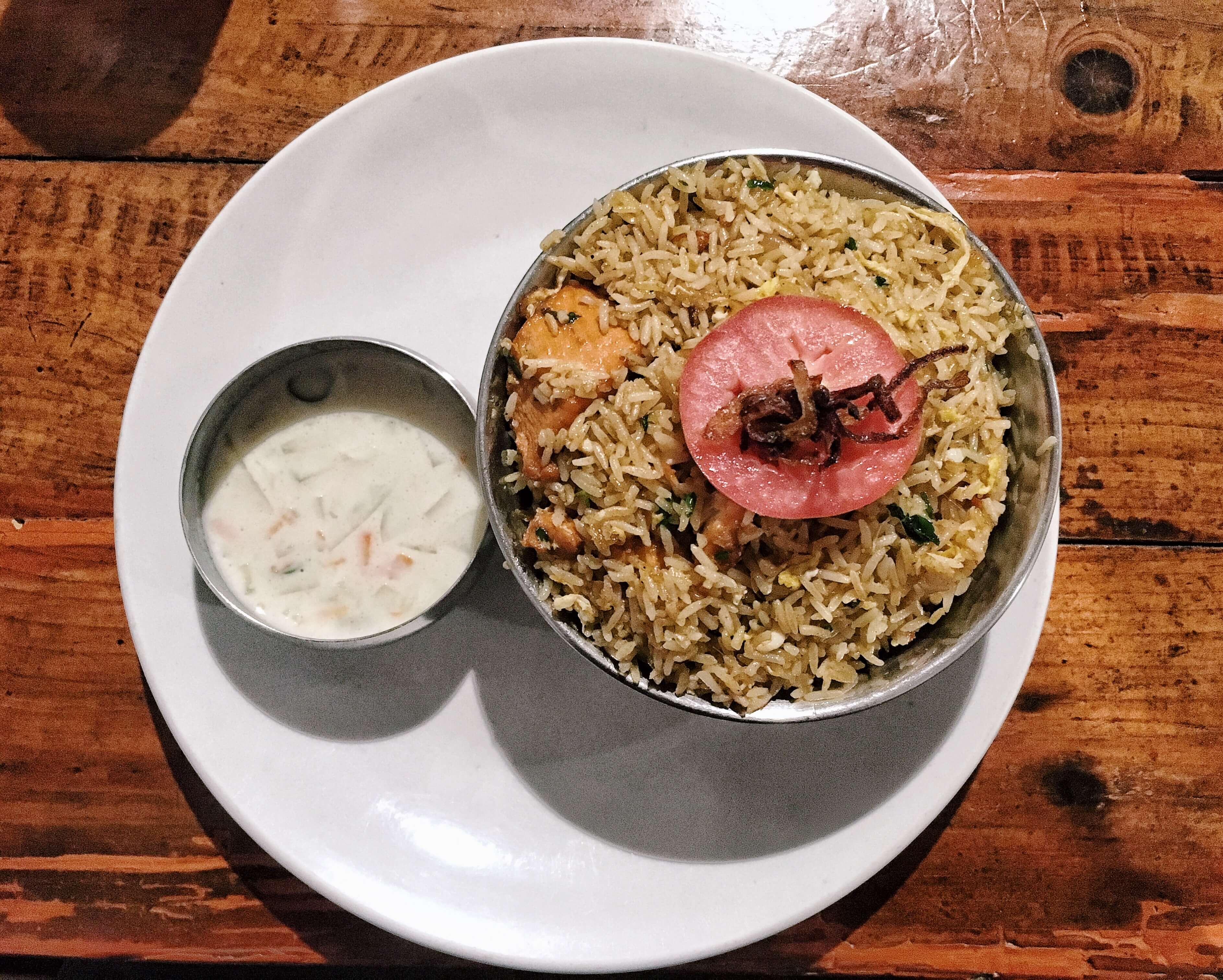 Kashi Art Cafe
Like almost every tourist, we took up almost permanent residence in Kashi Art Cafe. Tucked away down pretty Burgar Street, this garden cafe cum art gallery is hot property. Their breakfasts are legendary – you can choose from the likes of French toast, turbo-omelettes, homemade granola and even cinnamon breakfast cake (yes, breakfast cake!!!) – as are their chocolate brownies. A good mix of Indian and Western dishes is available all day until 10pm. Go for the art, the vibe and the food; stay for the lovely staff, the wifi and the excellent masala chai.
Kashi Art Cafe, Dist Ernakulam, Burgar Street, Fort Nagar, Fort Kochi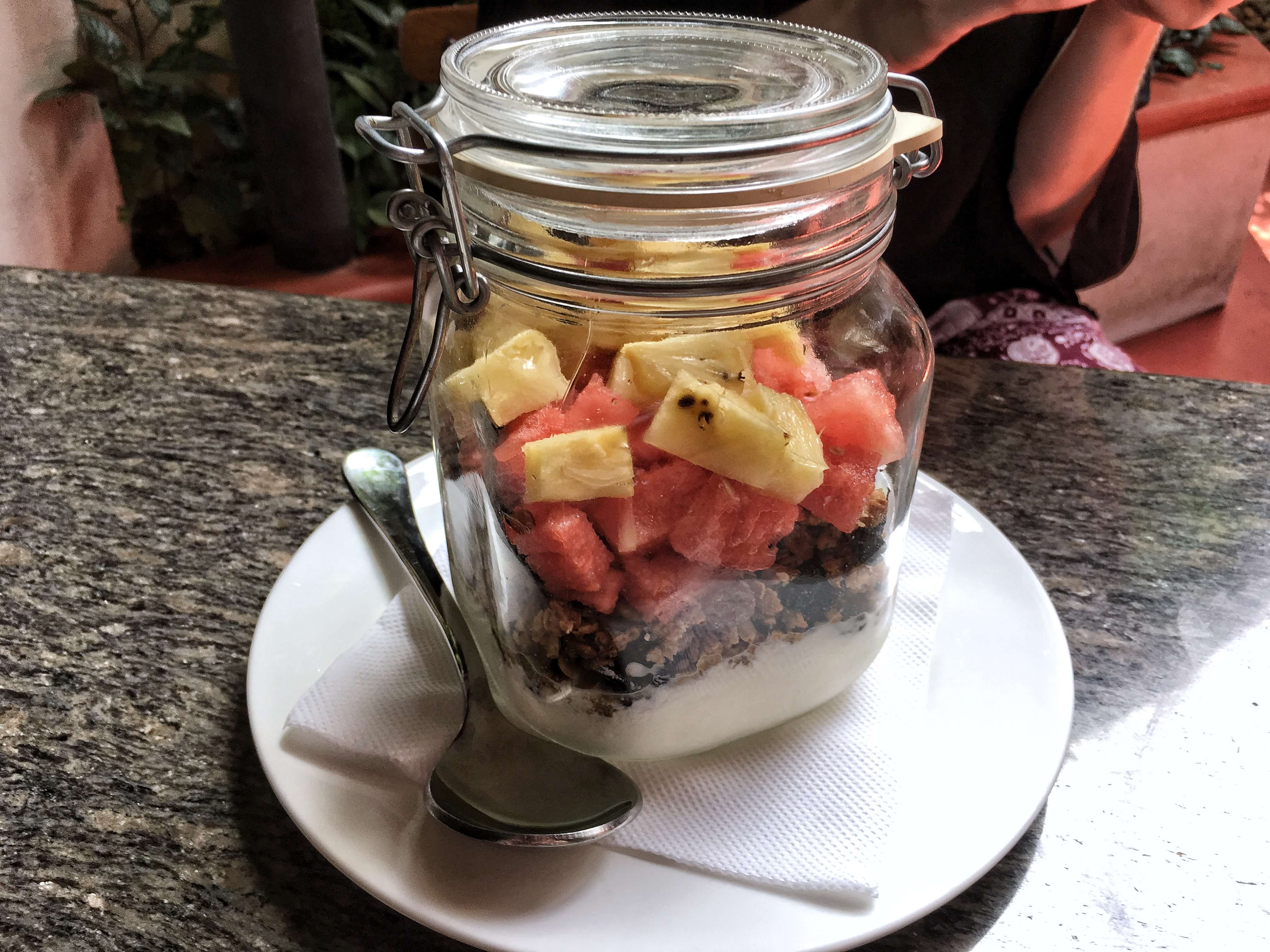 Oy's Cafe
Also located on Burgar Street, Oy's is boho, artsy and perhaps wouldn't be too out of place in the likes of Shoreditch – only there's no London prices or hipster wankers here! This vibrant jewel of a cafe serves up excellent all-day breakfasts and a limited, yet incredibly delicious, evening menu cooked by local Indian women. Lounge against colourful cushions, admire the art on the walls, sip on one of their powerful ginger concoctions (Cochin is known for its ginger) and pimp your social media feed at this Instagram-friendly haunt. Don't miss out on one of their super-naughty, super-decadent milkshakes!
Oy's Cafe, 1/390 Burgar Street, Fort Nagar, Fort Kochi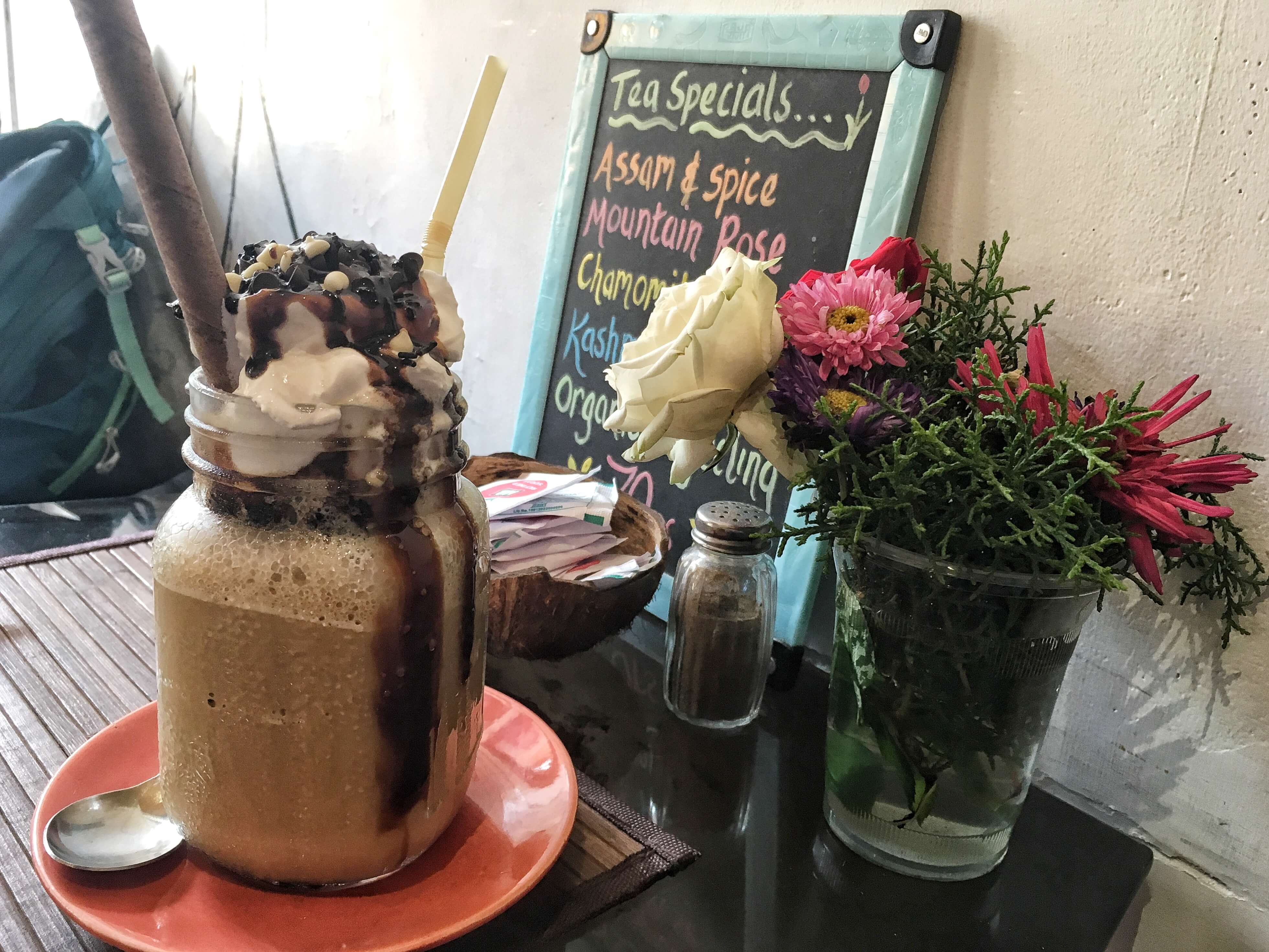 Kayees Rahmathullah Hotel
We would never have found this place had we not asked our tuk-tuk driver to take us somewhere for a good biryani. Hidden away down the labyrinthine streets of Mattancherry is Kayees; a spit and sawdust restaurant that's home to (allegedly) the best biryani in town. We were the only foreigners in the place, which was packed with Indian families – always a good sign. Expect no frills, maybe a few curious stares and plates piled high with THE most delicious biryani. I looked at mine and thought "there's no way I'm going to even make a dent in this and then I'm going to look so wasteful" but funnily enough I cleared my plate. Our tuk-tuk driver asked me to marry him.
Kayees Rahmathullah Hotel, New Road, Mattancherry, Fort Kochi
Teapot Cafe
Another gorgeous gem of a cafe – Fort Cochin really does spoil you! This peaceful, saffron-coloured retreat is housed in a crumbling, high-ceilinged old building liberally decorated with different teapots from across the years. What would be twee in the UK somehow manages to be quirky in Fort Kochi. The softly-spoken, smiling staff guide you through their fabulous food and drink menu. The tea selection is extensive, and you can also get "tea bites" like Indian rarebit alongside more substantial offerings such as the local fish moilee (a green, coconut-based curry) or Kerala fish curry. A yummy cake selection is available too.
Teapot Cafe, Peter Celli Street, Fort Nagar, Fort Kochi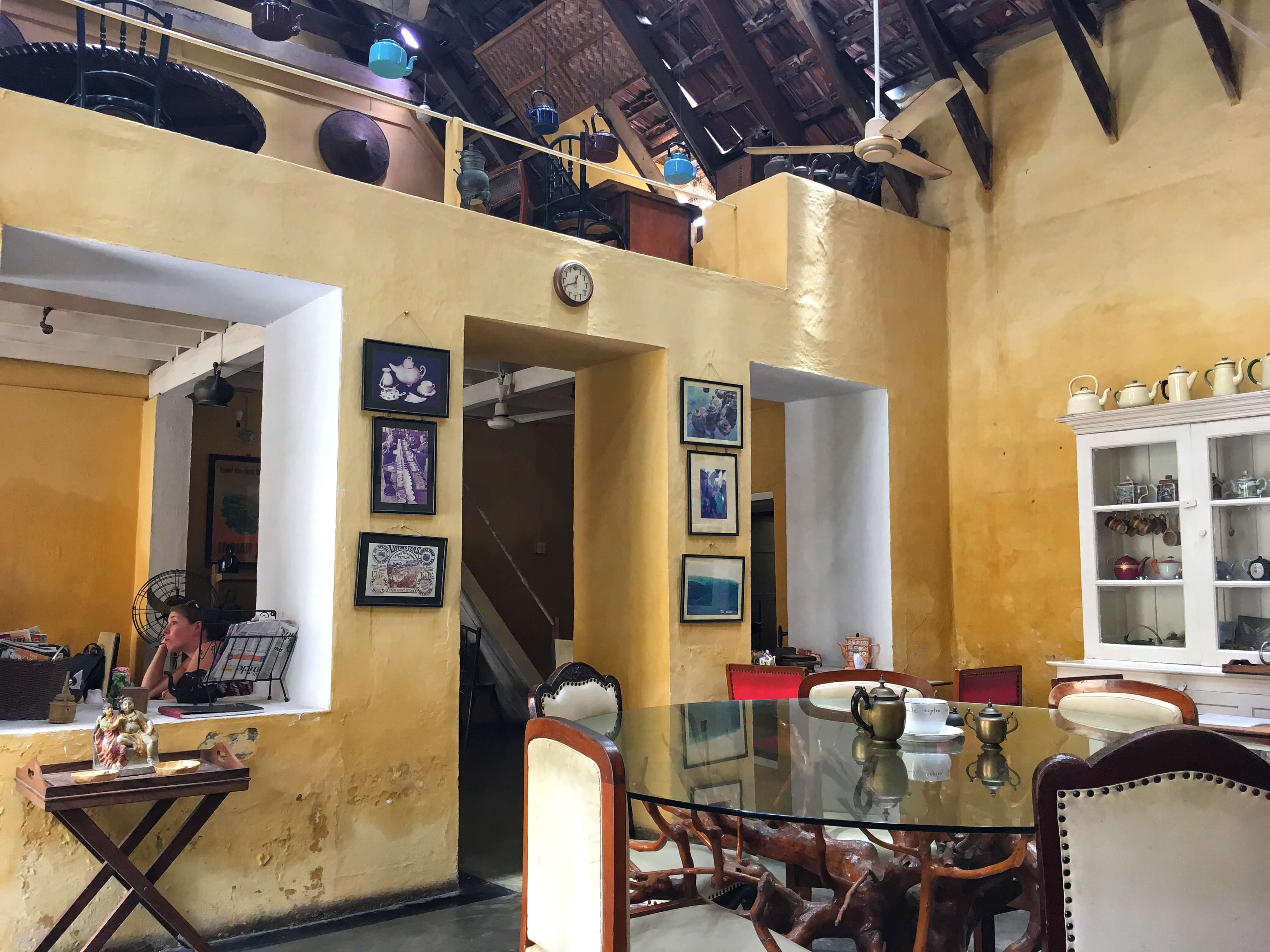 Fusion Bay
It's a known fact* that you cannot visit Kerala and not eat a fish curry. Kerala is known as the Land of Spices due to its historic spice trade routes, and curries here are flavoursome rather than face-meltingly hot. Coconuts grow in abundance in Kerala so they are frequently used in cooking, giving a milder, creamy feel to dishes. And of course, fish is a food staple around the coast. Fusion Bay feels a bit like an old fashioned curry house found in the UK but they do a mean – and great value – fish curry. Go for the fish masala or fish moilee and mop up the delicious sauce with appam – spongy bread made with fermented rice and coconut milk.
Fusion Bay, Santa Crus Basilica Junction, KB Jacob Road, Kunnumupuran, Fort Kochi
*In my world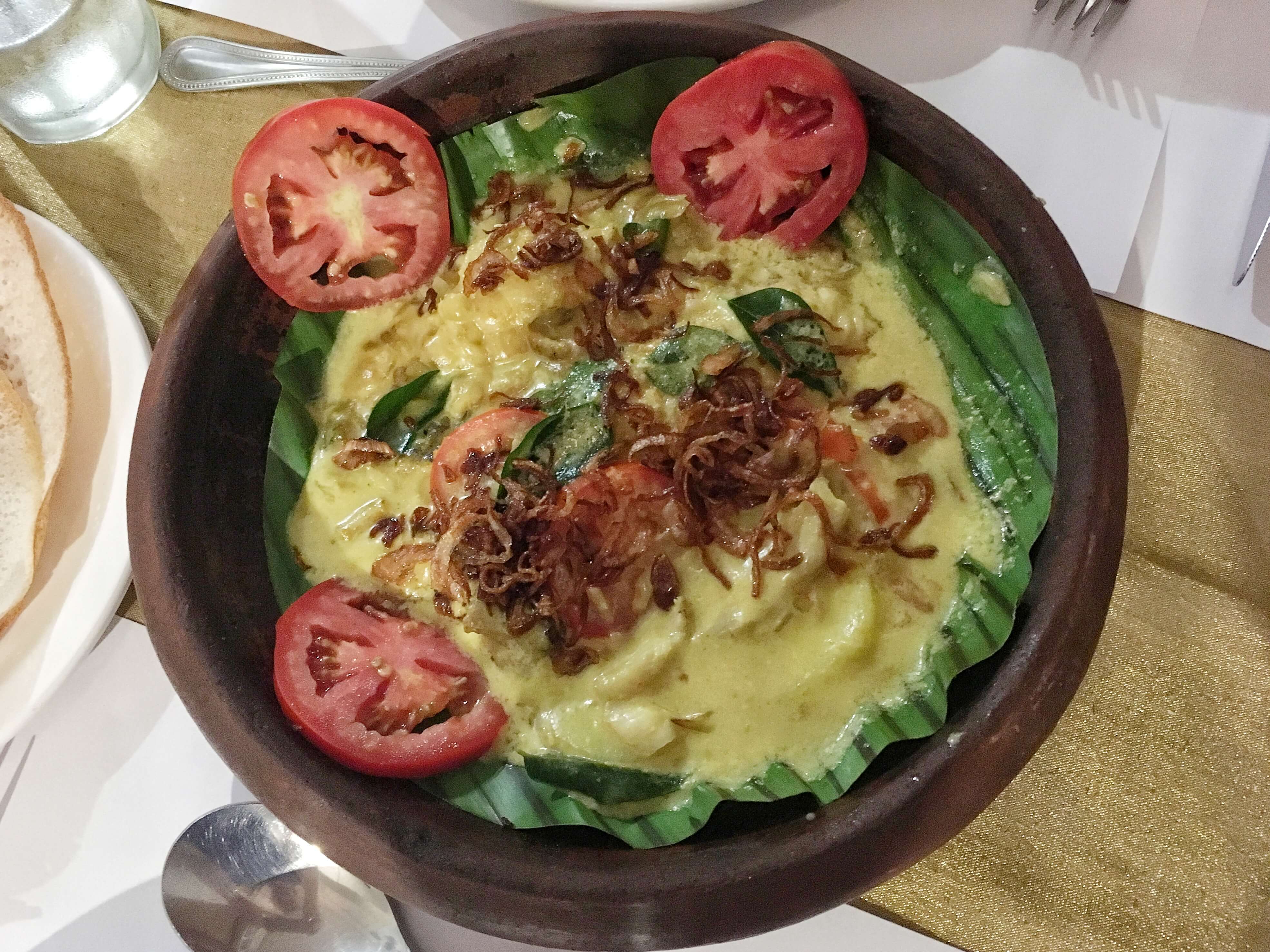 Don't forget to pack…
Need to know:
I stayed at the Old Courtyard Hotel which is within walking distance of all of these places, with the exception of Kayees – making it a perfect location. The wifi and hot water is spotty, as you'd expect in India, but it has comfortable rooms in a lovely old building.
I highly recommend hiring a tuk-tuk driver to take you on a tour of the town. It's a really fun and cost effective way to explore. Chances are you'll get approached by a driver when you're in the old town (i.e. the touristy part). Negotiate an agreeable price and be aware that you'll probably stop at someone's random shop where they'll put the hard sell on you.
Like it? Pin it!