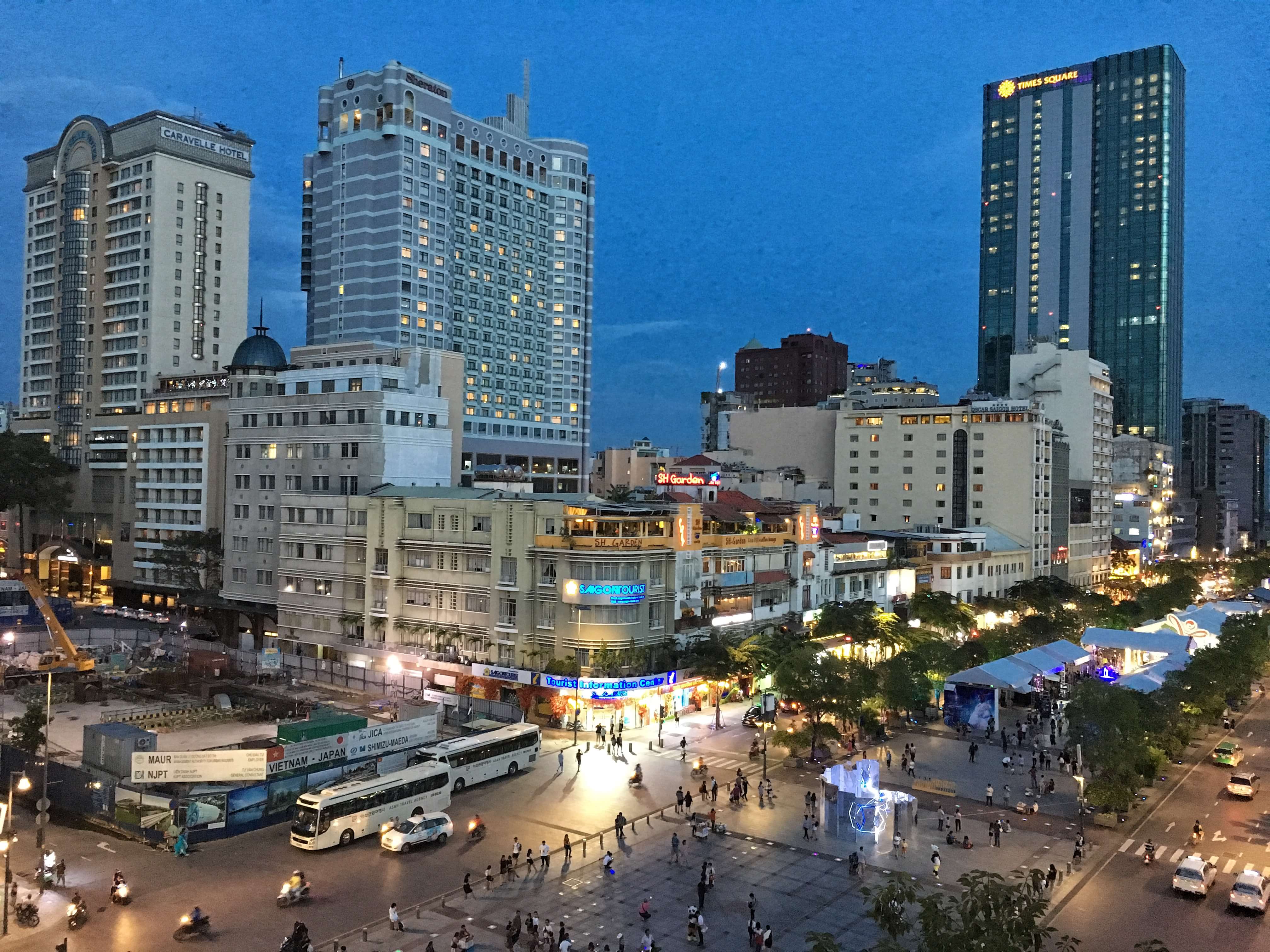 Three historic bars in Ho Chi Minh City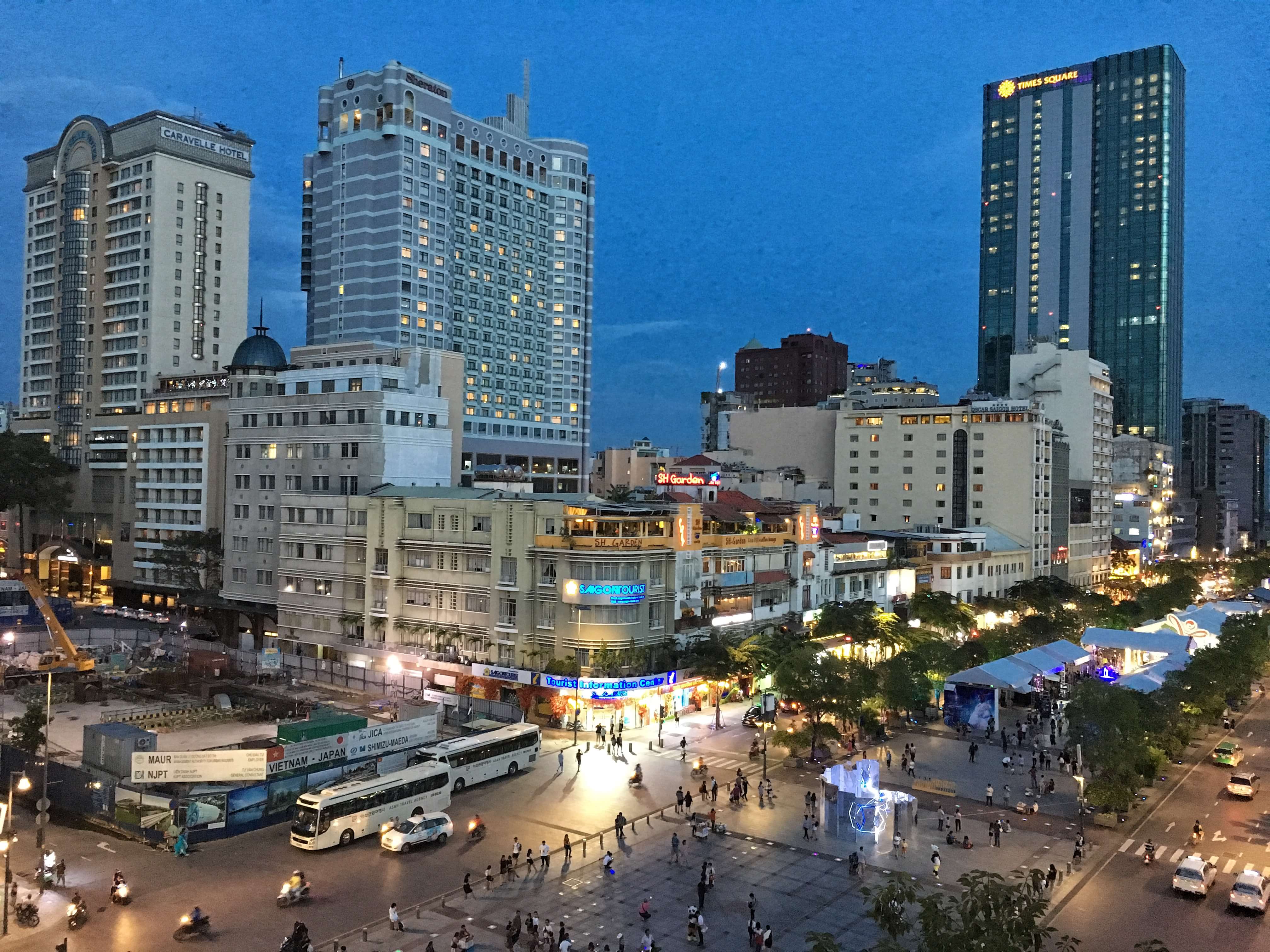 I really didn't love Ho Chi Minh City. It was my first experience of Vietnam, a country I'd heard was a slow burner, so maybe I should have started somewhere that was less of a brick to the face. But I was sucked in by my romantic ideas of Saigon…a town full of history with a seedy, decadent underbelly. The reality was the polar opposite. Obviously things have moved on and the name change isn't all that's different about Saigon these days. Ho Chi Minh City is a sweaty, traffic-choked, ostensibly unwelcoming, modern metropolis. It's deeply pedestrian-unfriendly which, for someone who likes to walk, was often frustrating to the point of tears (trying to cross the road – any road – was a logistical nightmare and that's before you add in the fact that people just drive their scooters on the pavement as well). This made exploring the city challenging – I really didn't want to just Uber from place to place even though this is what I eventually ended up doing. The fact that I was in the grips of a morbid depression did not help matters.
So I decided to do what I usually do when things get tough on the road. Take it slowly, don't put too much pressure on myself to "do everything" and seek out what's likely to make me happy. In Ho Chi Minh City that was its fascinating history. Specifically, its drinking history. Like I said, I had this idea in my head that there the city had once been a hedonistic melting pot, where literary types like Graham Greene mixed with hard-bitten war reporters all trying to grapple with being in a strange, humid country; where the locals found themselves confronted by the unrelenting, shifting sands of politics. I was determined to get a taste of it by checking out three of its most historic hotel bars: the Rex, the Caravelle and the Hotel Continental. They were all located fairly close to each other, in District 1, which made things considerably easier – I could visit each place with only minimal risk of getting run over. That's pretty much what my trip to Ho Chi Minh City had boiled down to at this point. Whether or not I might get my toes flattened by a swarm of mopeds…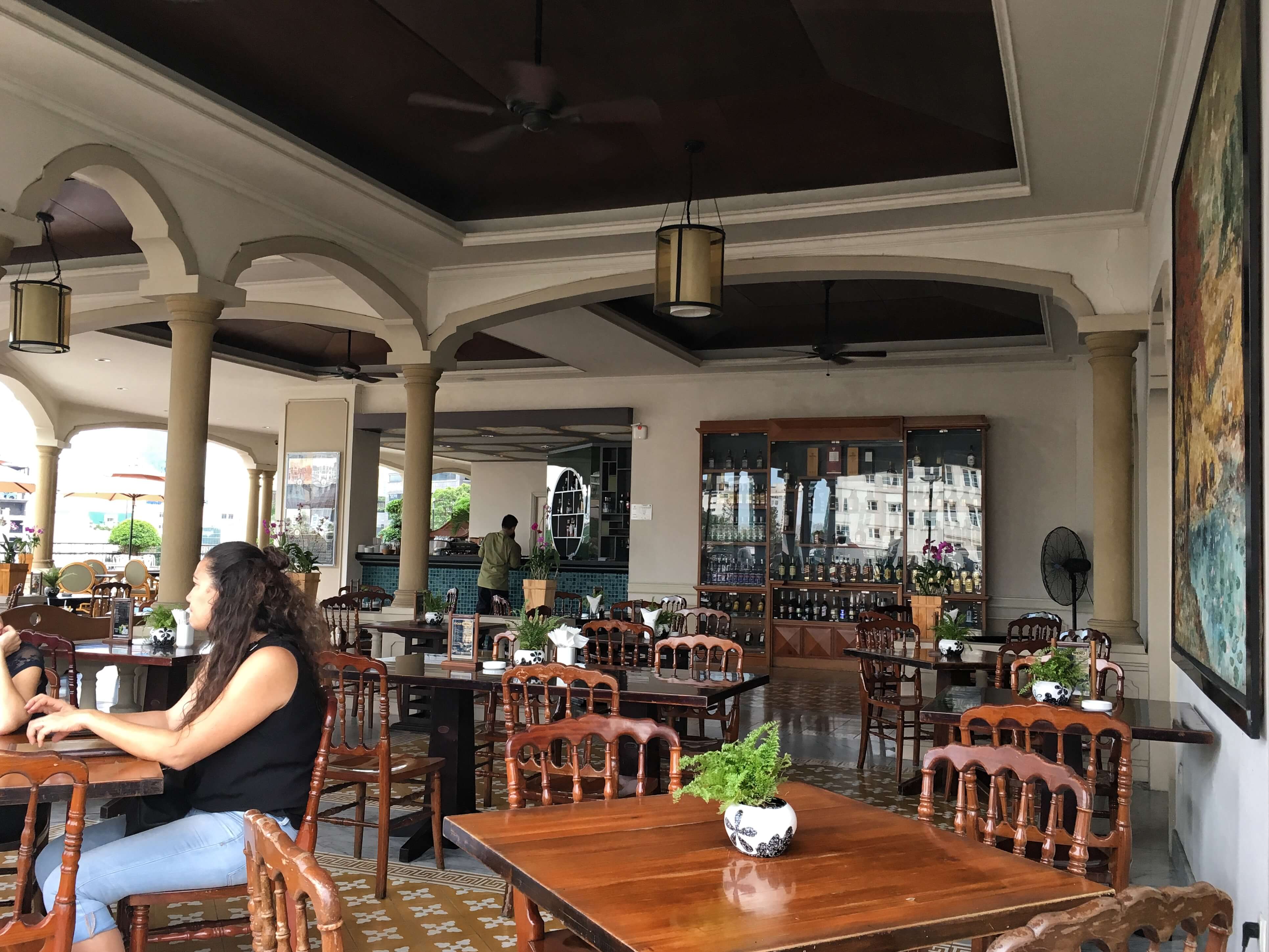 The Rex
I checked out The Rex first. Built in the 1920's, it became famous during the Vietnam War as the location of the American military command's daily briefing. These came to be known as the Five O'Clock Follies because they were so far removed from what was actually going on out in the field. The rooftop bar was a popular haunt for reporters and US military-types. Nowadays the only "Five O'Clock Follies" you can find here is the Rex's signature cocktail, made with vodka, rum, midori, mint and lime. The bar itself feels classy with that slightly raffish air you can expect from a place that used to host a bunch of war-weary journos. It's a great spot to watch the sun set over Ho Chi Minh City and you can feel smug in the knowledge that you're high above the heaving carnage below and you have a cold drink in your hand.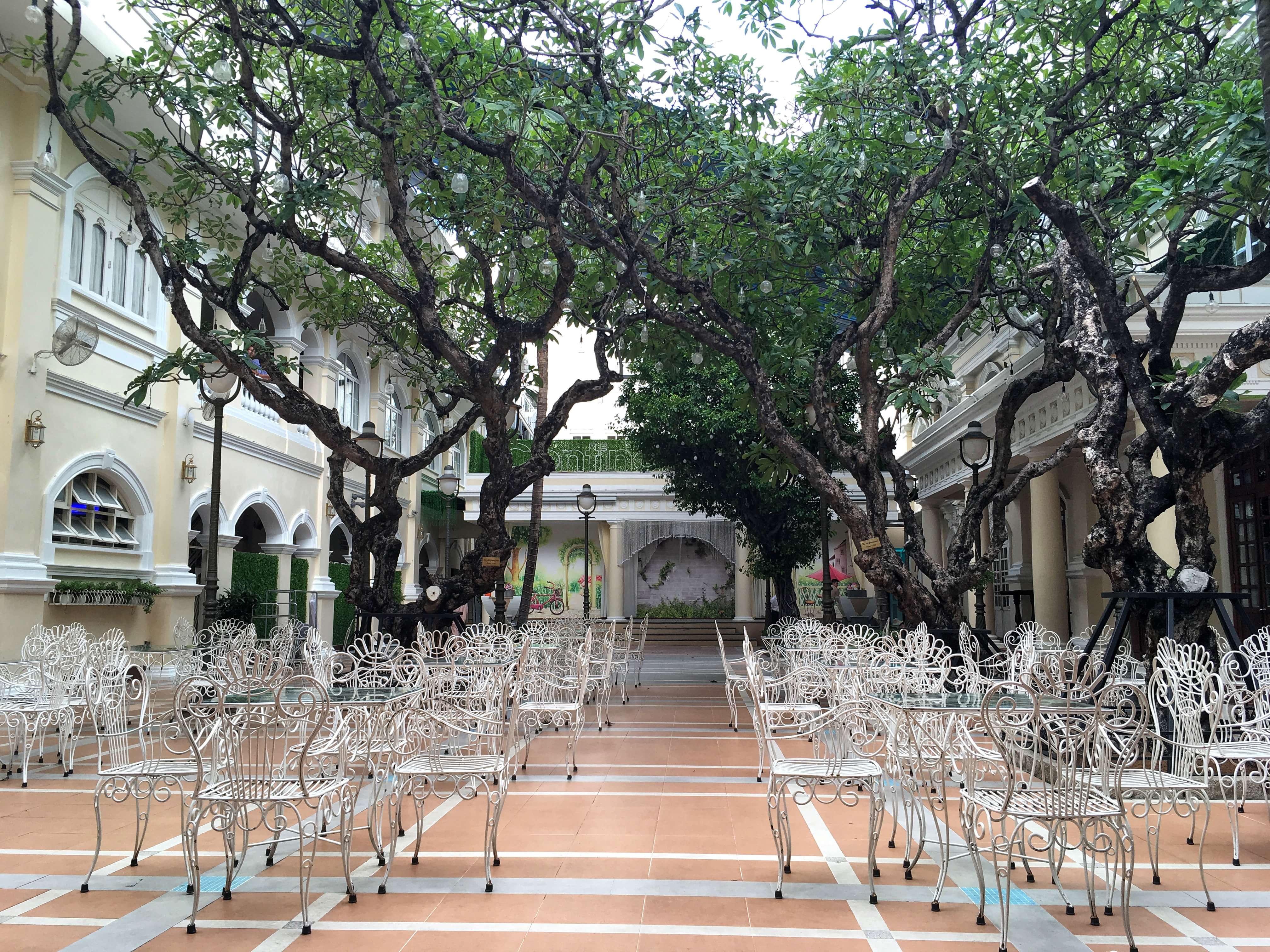 Hotel Continental
I had such high hopes for this one. The building is gorgeous – built in the French style at the end of the 19th century. It was apparently created to provide luxury accommodation for French travellers after the long journey to their new and exotic home. Somewhere along the way, something went terribly wrong because I can't imagine anyone with even an ounce of Gallic style wanting to linger here now. Hell, I'm one of the least stylish people around – particularly when travelling – and even I was horrified. It felt like one of those sad, seaside hotels in the UK that are still inexplicably inhabited by pensioners and people "of a certain age" who are looking for comfort, not class, and who leap onto a well-regarded name like a tame monkey desperate for a secure branch. The decor could once have been called "ornate" but today just seems tired and naff – all pleats and frills and wedding-reception bows on the backs of chairs. It's the kind of place your nan might visit when she wants a "nice" lunch out. Graham Greene is one of the most notable former guests but I imagine he would be hard pressed to find much to inspire him there today.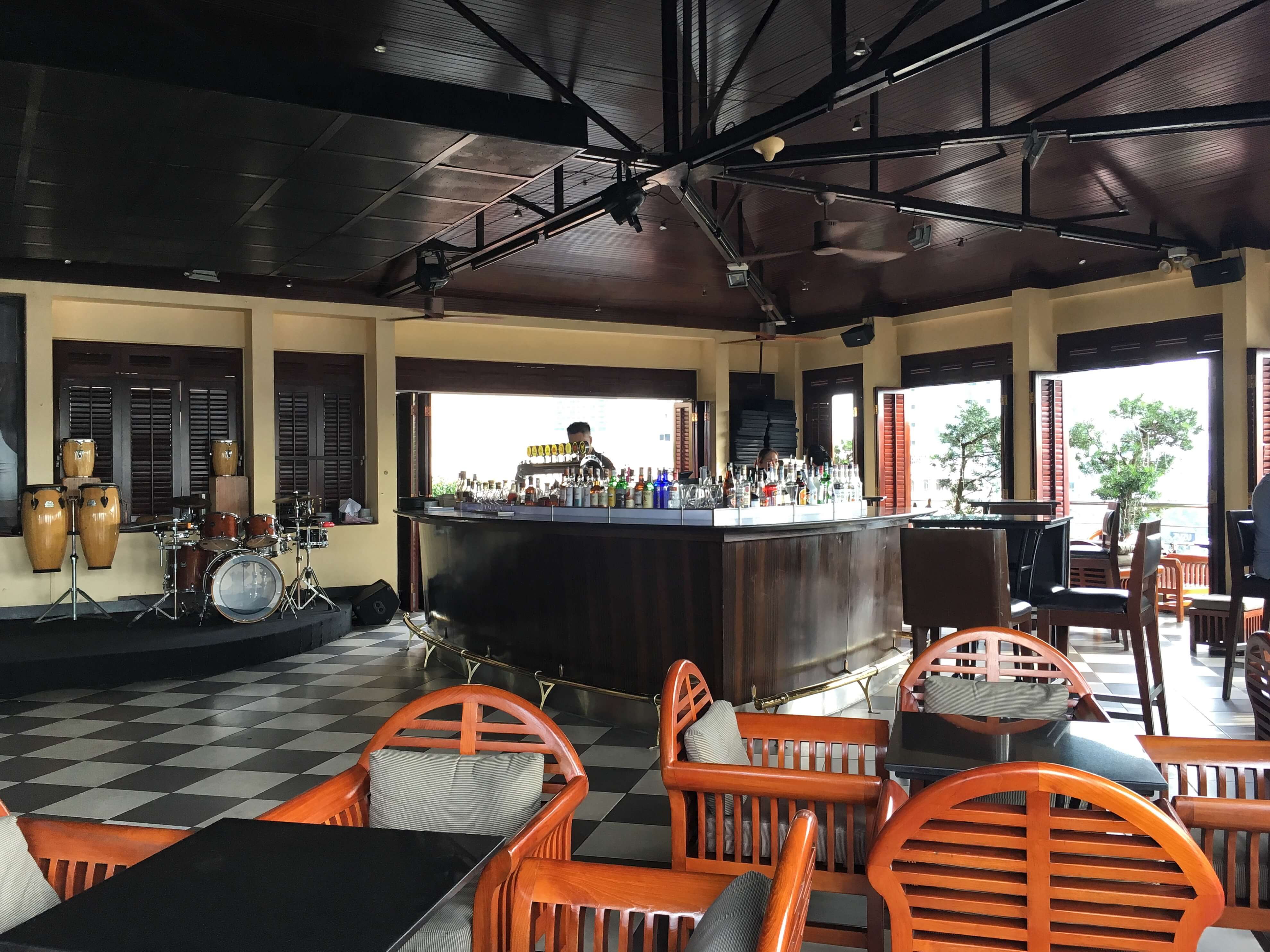 The Caravelle
This was the least inviting of all three hotels as far as outward appearances went, particularly as a tower block was tacked on to the original construction at a later date. However, it ended up being my favourite because the Saigon Saigon bar, on the roof of the old building, is a total gem. Decoratively, it buys into the whole Indo-China vibe more than the others with a black and white tiled floor, lacquered shutters and ceiling fans. Their cocktail list is also by far the most inventive and one that makes the most of Asian ingredients. I could have easily wasted the entire afternoon here, polishing off cocktail after cocktail, watching steamy Saigon sweat and shift below me as the sun sat low and fat in the sky. But, alas, I did not have the budget of the usual Caravelle guest so one cocktail had to suffice. Another hotel famous for its associations with the Vietnam War, it was partly blown up in 1964 and is known for the Caravelle Manifesto – a document written in 1960 criticising the South Vietnamese government and presented at a press conference held at the Caravelle.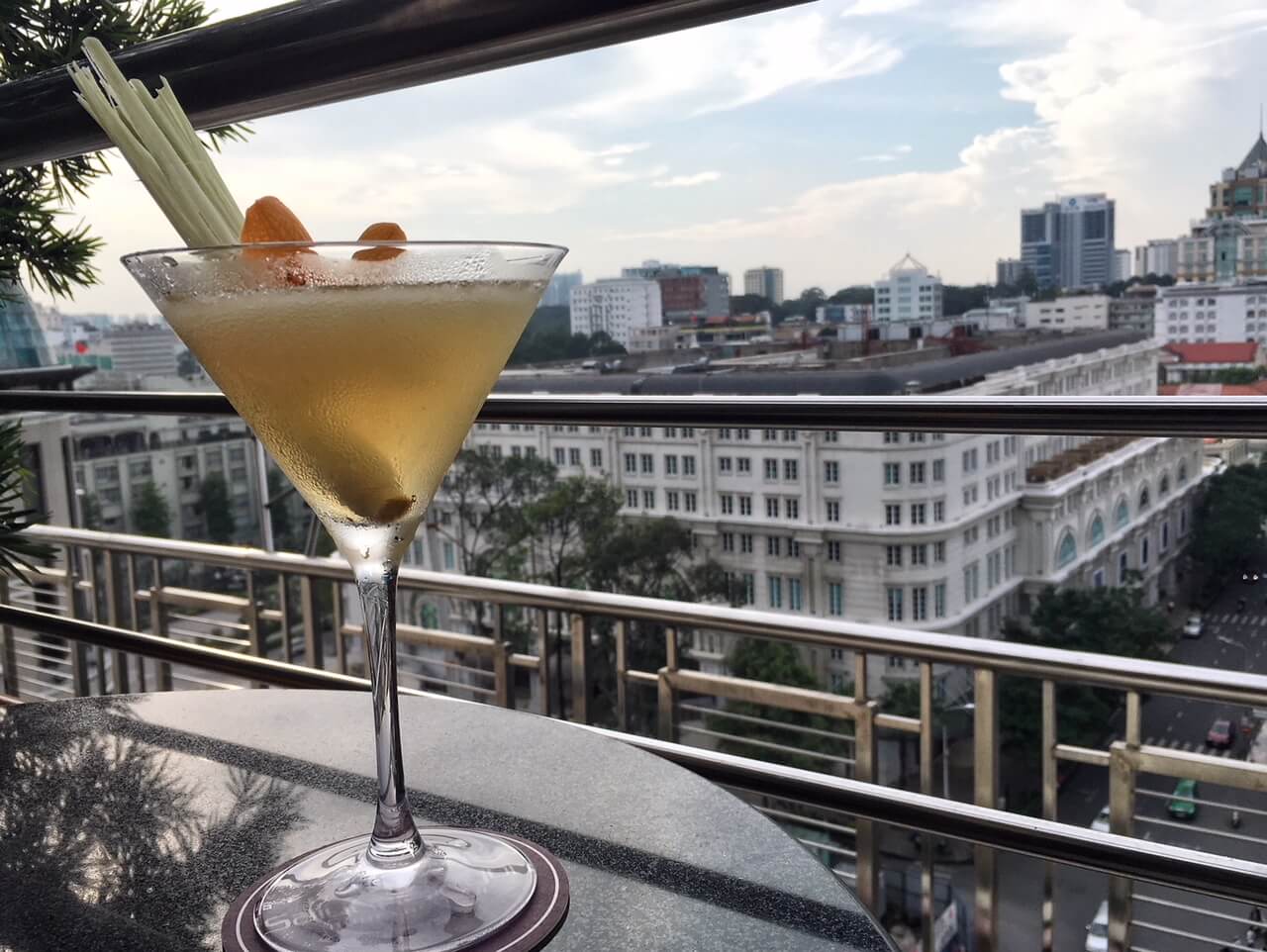 Ho Chi Minh City is not for the faint-hearted. It's a loud, chaotic, frustrating, uncomfortably humid, not particularly lovely to look at assault to the senses. But once you get to grips with the place there is also a lot to like. I still won't go as far to say that I loved it, but I did eventually start to get underneath the skin and get a sense of both the city's history and its bohemian streak. But that's a whole other article….
What else to do in Ho Chi Minh City:
Visit the War Remnants Museum to understand the horror of the Vietnam War. Be warned: it's arresting and potentially upsetting but it's a must-see, not least to get an alternative perspective of events.
Eat all of the street food. All of it. That's an order.
Walk down Bui Vien Street at night. It's tacky and loud and touristy but you should experience it at least once in your life. This is the modern day seedy underbelly of Ho Chi Minh City.

Don't do what I did:

Attempt to walk everywhere. You will get very hot. You will get very wet (either from rain or sweat). You will get pissed off with all the people on scooters. Ubers are cheap and plentiful so use them to get around.
Like it? Pin it!