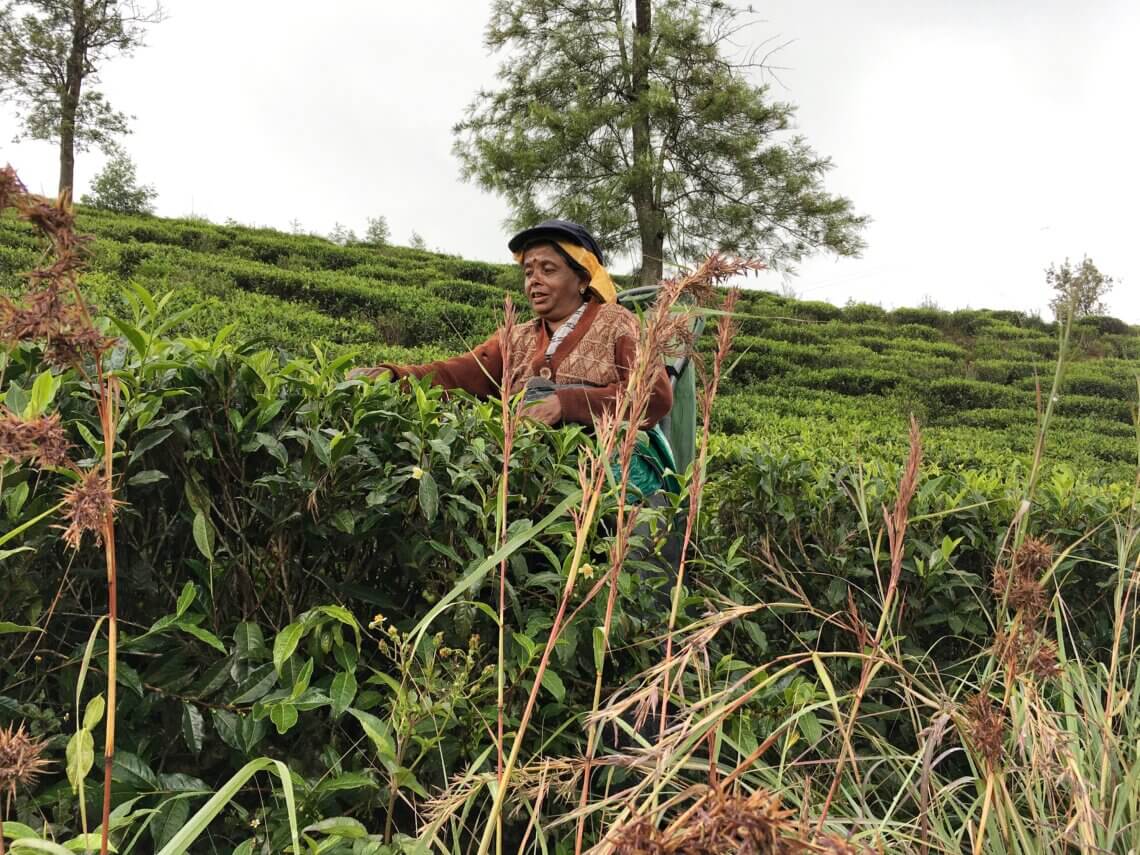 What to do in Sri Lanka: A two week itinerary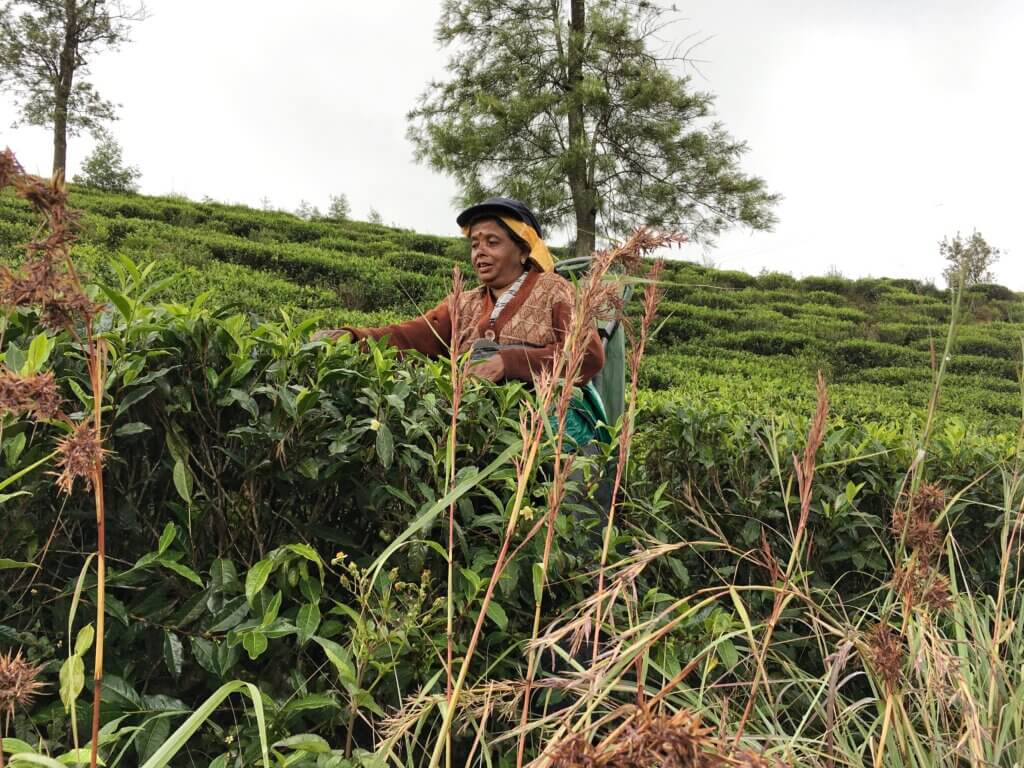 Let's be real. Two weeks isn't long enough to experience all of Sri Lanka. However, it's certainly possible to cover a fair bit of ground in this amount of time. This itinerary means you'll get to experience tea plantations, beaches and even a safari – making your two week trip feel like a lot longer. Isn't that what we all want from our holidays?
Days 1 – 3: Negombo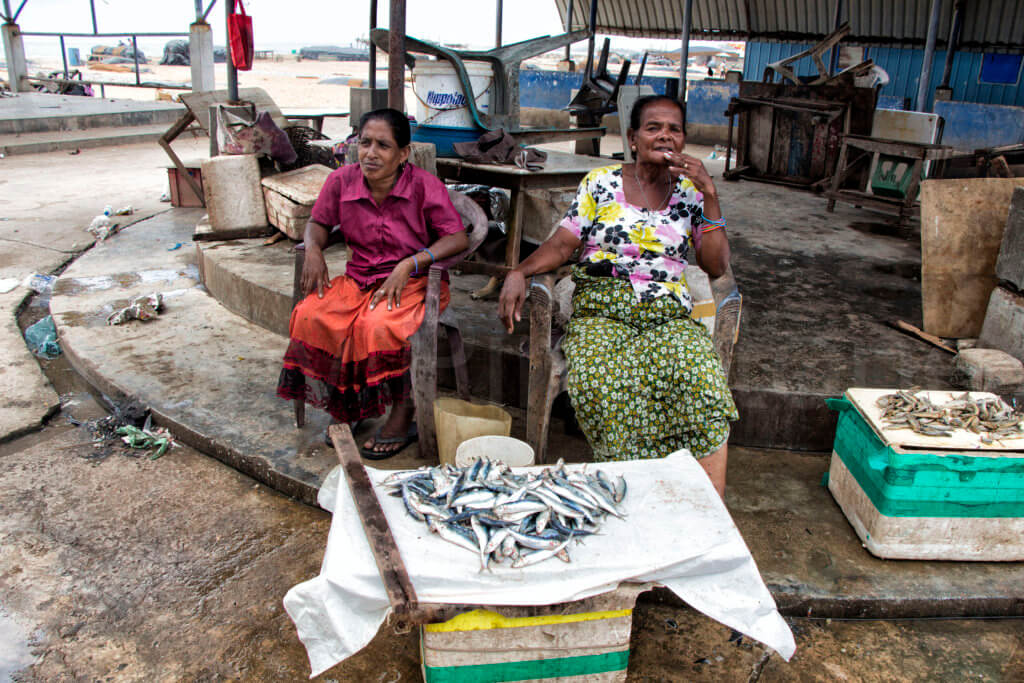 Here's a not very interesting fact: Colombo airport isn't actually in Colombo. It's in the town of Negombo, just to the north. It's worth knowing this not very interesting fact because Negombo is actually a much better place to stay than Colombo, especially if you're coming off the back of a long haul flight. It's a sleepy fishing town which makes it a great place to spend a few days relaxing before setting out on the rest of your trip. 
Despite its proximity to the airport and its popularity as a place for visitors to bookend their trip, Negombo is quiet and there's not a huge amount to do. Its colonial past is evident in the Catholic churches and Dutch canals that sit alongside lush palm trees and ramshackle shops. Visit the fish market for an insight into traditional life. You'll see row upon row of different types of fish drying in the sun, attended to by the men who caught them, as well as all sorts for sale inside the market buildings. It stinks to high heaven but the people are friendly and welcoming. Someone will probably offer to show you around – be aware that they will expect payment at the end. Our guide was very informative so it's worth taking someone up on their offer.
Other than that, take it easy and hang around the beach or the lagoon enjoying a cold beer at one of the many resorts and restaurants – or even a cup of tea. I particularly liked the t-Lounge by Dilmah by the Beach where you can choose from a vast menu of very fine Sri Lankan tea. 
Where to stay: Sea Port – this was the first "port" of call on my travels and it was a great choice. It offered comfort and friendly faces when I was fresh off a long haul flight, having left my old life behind. Book it now.
Days 3 – 5: Kandy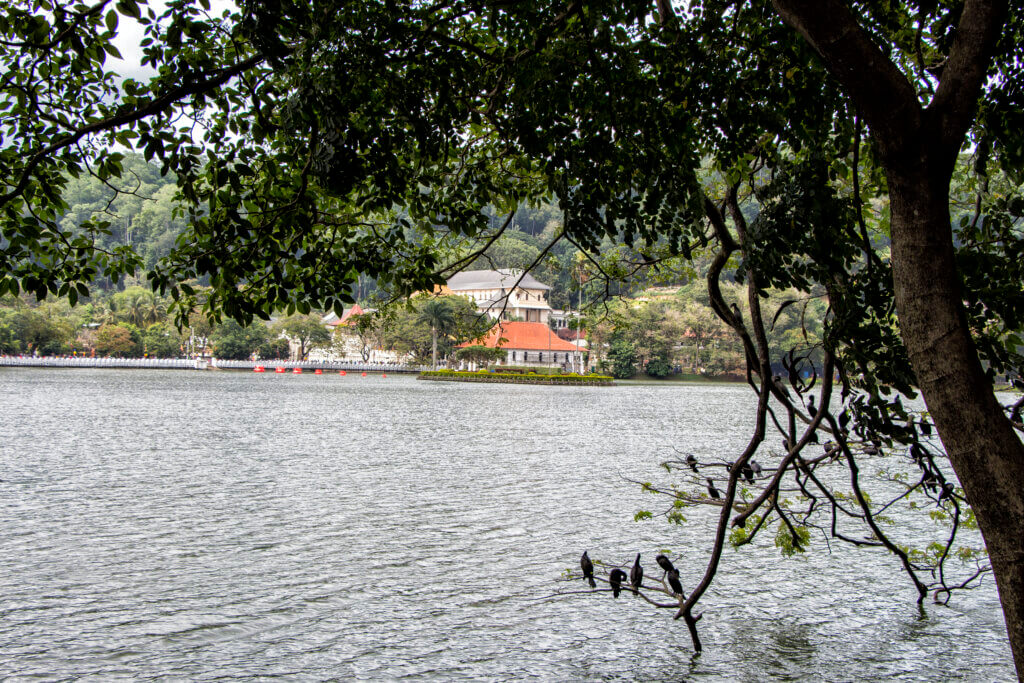 I'll be honest here – Kandy did not live up to my expectations. I imagined a quaint, historic hill station high in the lush Sri Lankan mountains. I was half right. Kandy is Sri Lanka's second largest city and, boy, does it feel like it. It was hard to find much to love among the urban sprawl but there are a few gems, especially the Temple of the Tooth. This beautiful Buddhist temple houses the relic of the Buddha's tooth, making it particularly sacred and special. The tooth is brought out every August for the Esala Perahela festival.
You can also walk around Kandy lake, which is a pleasant way to kill a few hours (look out for monitor lizards – I saw one for the first time during a stroll around Kandy lake and it scared the crap out of me) or hike up to the Bahirawakanda Vihrara Buddha Statue – a huge buddha and a small temple overlooking the town. One thing I didn't do is go for a walk in Udawattakele Sanctuary, above the Temple of the Tooth. Word has it that it's a beautiful place for a bit of peace and quiet.
Where to eat: I can't, in good faith, recommend my hotel in Kandy so instead, here's a place to eat – the confusingly named Kandy Muslim Hotel. It's not a hotel, it's a no-frills restaurant serving a huge array of cheap and tasty food
Day 5 – 7: The tea plantations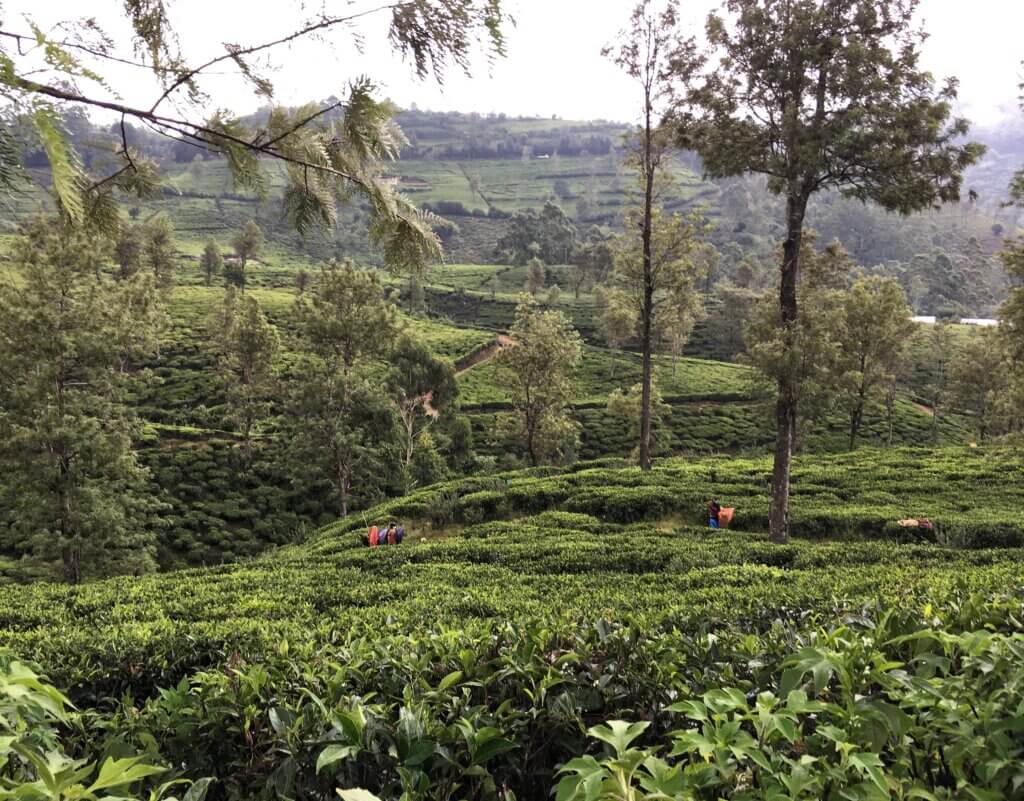 If you're organised, you can take the fabled train journey from Kandy to the lovely mountain town of Ella. I was not organised. Don't make the same mistake that I did and think you can just rock up to the train station and book a ticket then and there. You will need to book in advance to ensure a place, especially at peak season. So unfortunately I wasn't able to take the train to Ella but that doesn't mean I missed out on visiting this stunning part of Sri Lanka.
Time constraints meant choosing between Ella and Nuwara Eliya, a town known as "Little England" thanks to its history as the colonial holiday destination du jour. I decided on the latter and spent a few days exploring its mix of traditional British and Sri Lankan cultures. Nuwara Eliya is set in a stunning landscape, surrounded by tea plantations and – somewhat unexpectedly – garden centres. In fact this is apparently one of the best places for fresh strawberries! It's all about outdoor activities here, with Horton Plains National Park on your doorstep and plenty of tea plantations to wander through. And if the weather isn't on your side – as it wasn't for me – decamp to the Grand Hotel for afternoon tea or a cocktail.
Where to stay: For five star luxury, head to the famous Grand Hotel or for budget, homestyle comfort book Chez Allen
Day 7 – 9: Yala national park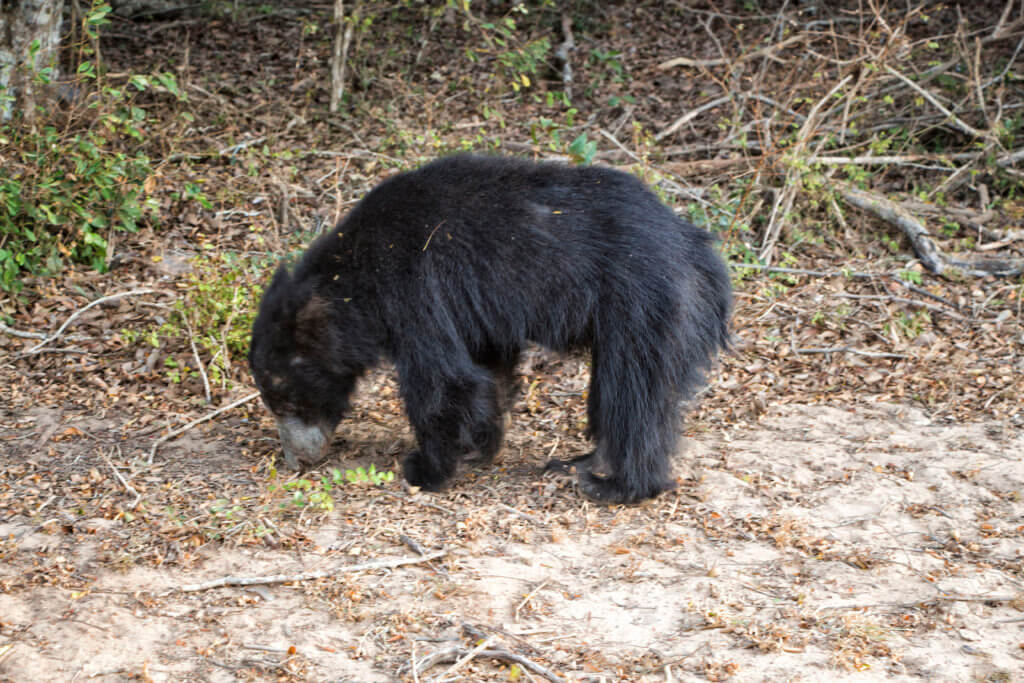 An absolute must-do in Sri Lanka is go on safari in one of the national parks. There are a few options to choose from, such as Udawalawe or Wilpattu but the most popular is Yala thanks to its population of leopards. This itinerary rules out Wilpattu as it's in the far north of the country but it would be possible to reach both Yala or Udawalawe from Nuwara Eliya or Ella. I chose Yala as Udawalawe is best for seeing elephants, which I'd been fortunate enough to see before. For me, it was all about the leopards. 
One of the closest towns to Yala is Tissamaharama – a small, nondescript town that's surprisingly quiet given its proximity to one of the most popular tourist destinations in the country. Personally, I found it a refreshing change to stay somewhere that felt like a local's town (and it meant getting to eat one of the tastiest – and hottest – curries of my entire trip in a restaurant where my friend and I were the only foreigners). 
Most of the safari companies give the option of a half day (morning or afternoon) or full day safari. We opted for the morning safari, which is actually around 7 hours anyway, with Yala Wild Safaris who run tours at a very reasonable price. Early morning is supposedly the best time to spot wildlife – although it does involve getting up at around 3:30am! Find out what I thought of it here.
Where to stay: I stayed at Aeon Hotel; however it's no longer available to book on Booking.com and recent reviews elsewhere suggest it's best avoided. This is a shame as it was genuinely one of the best hotels I visited in Sri Lanka.
Day 9 – 12: Unawatuna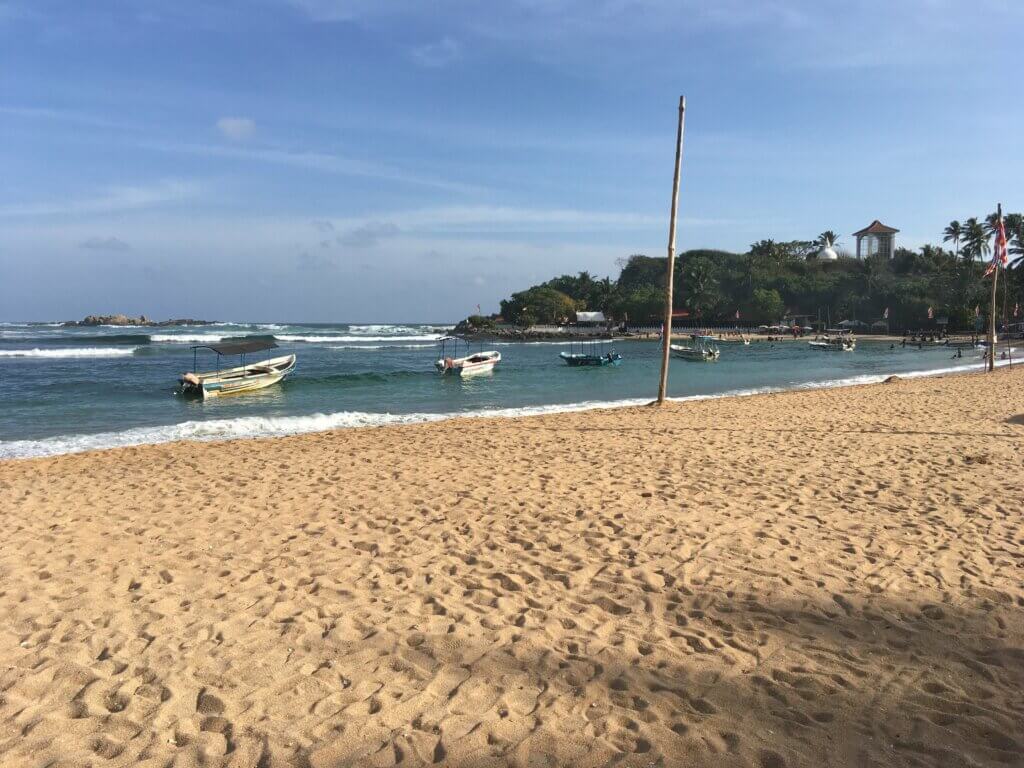 If knew then what I know now, I would have spent the entirety of my "Sri Lanka beach time" at Unawatuna instead of Weligama. Although I actually ended up staying in a resort between the two towns, I would have sacrificed a trip to the blustery, surfer's beach of Weligama for an extra few days in Unawatuna and Galle. Unawatuna is a chilled out beach bum's dream of a town. It's the sort of backpacker's town where you can scoff a Western brunch, drink cocktails in a cabana on the beach and pamper yourself with an Ayurvedic massage at one of the many spas. 
There are a few different beaches to choose from – including Dalawella, home of an Insta-famous rope swing. It's also possible to see stilt fishermen in this part of Sri Lanka but be aware – allegedly these guys aren't the real deal and are just there for the photo ops, for which you will be charged. I heard tales of "fishermen" getting pretty forceful with people so I gave them a wide berth and only admired them from my tuk-tuk as we sped past them.
Where to stay: W15 Escape is based in Ahangama, between Weligama and Unawatuna (each on is a short tuk tuk ride away), and is a gorgeous retreat from the world, complete with a pool, luxuriously decorated villas and a spectacular outside "dining room". Check out my full review.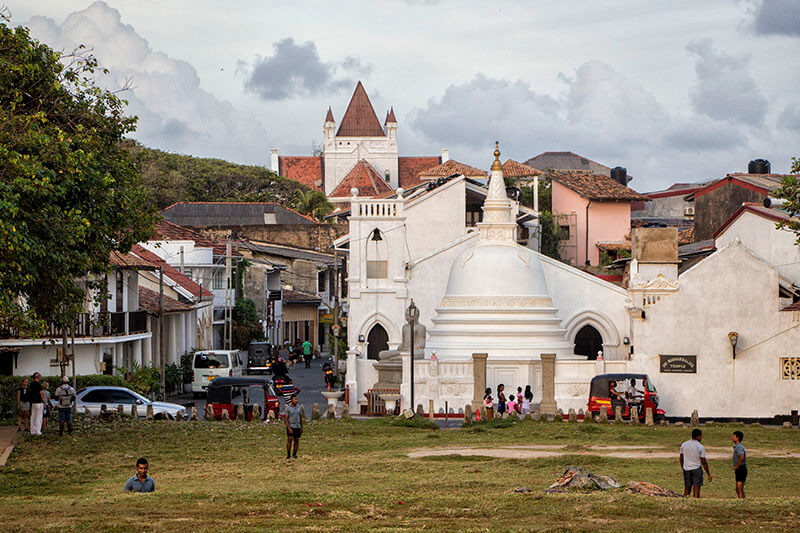 Day 12 – 14: Galle
Galle was pretty much everything I had expected Kandy to be and, as with Unawatuna, I wish I'd had way more time here. Galle Fort – the historic, walled town where you're going to want to base yourself – is UNESCO-listed and a charming mix of East meets West. Wandering through the leafy, flower-laden streets, you can expect to find colonial Dutch churches alongside mosques and mansions, plus some gorgeous cafes and shops. Galle has attracted artists and all sorts of creative types so it's full of galleries and artisan workshops.
You could easily lose a couple of days just exploring but a good way to get your bearings is by walking around the ramparts that circle the outskirts of the Fort. Taking a stroll at the end of the day and watch the sun set into the Indian Ocean. You might even catch a cricket match at the Galle International Cricket Stadium. However you spend your time in Galle, I recommend checking out the Serendipity Cafe for one of the best seafood curries you'll ever have.
Where to stay: You really are spoiled for choice in Galle with accommodation options ranging from high end boutique hotels to budget basics. Sadly, I only got to spend one night in Galle but it was at the Forty Fifty Inn, which is a friendly hotel in a historic building within the Fort.
Need to know:
Public transport in Sri Lanka isn't great which makes getting around the country a bit more challenging than other places. I had to rely on private drivers, mainly because my travel companion was precious about what method of transport we used. This did make my trip to Sri Lanka more expensive than expected. If you need to arrange private transport, most hotels will be happy to organise this for you.
Like it? Pin it!