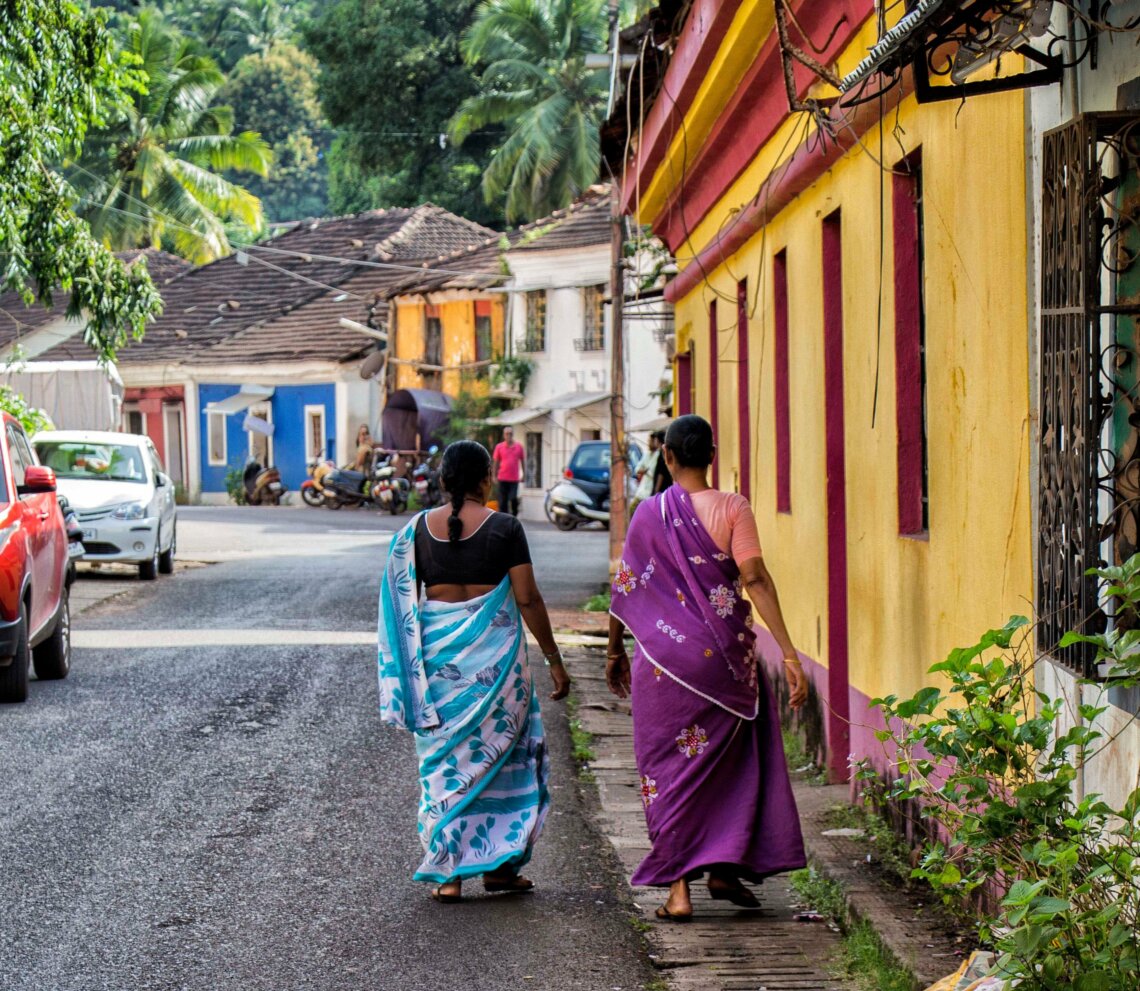 10 colourful photos that'll make you want to visit Panaji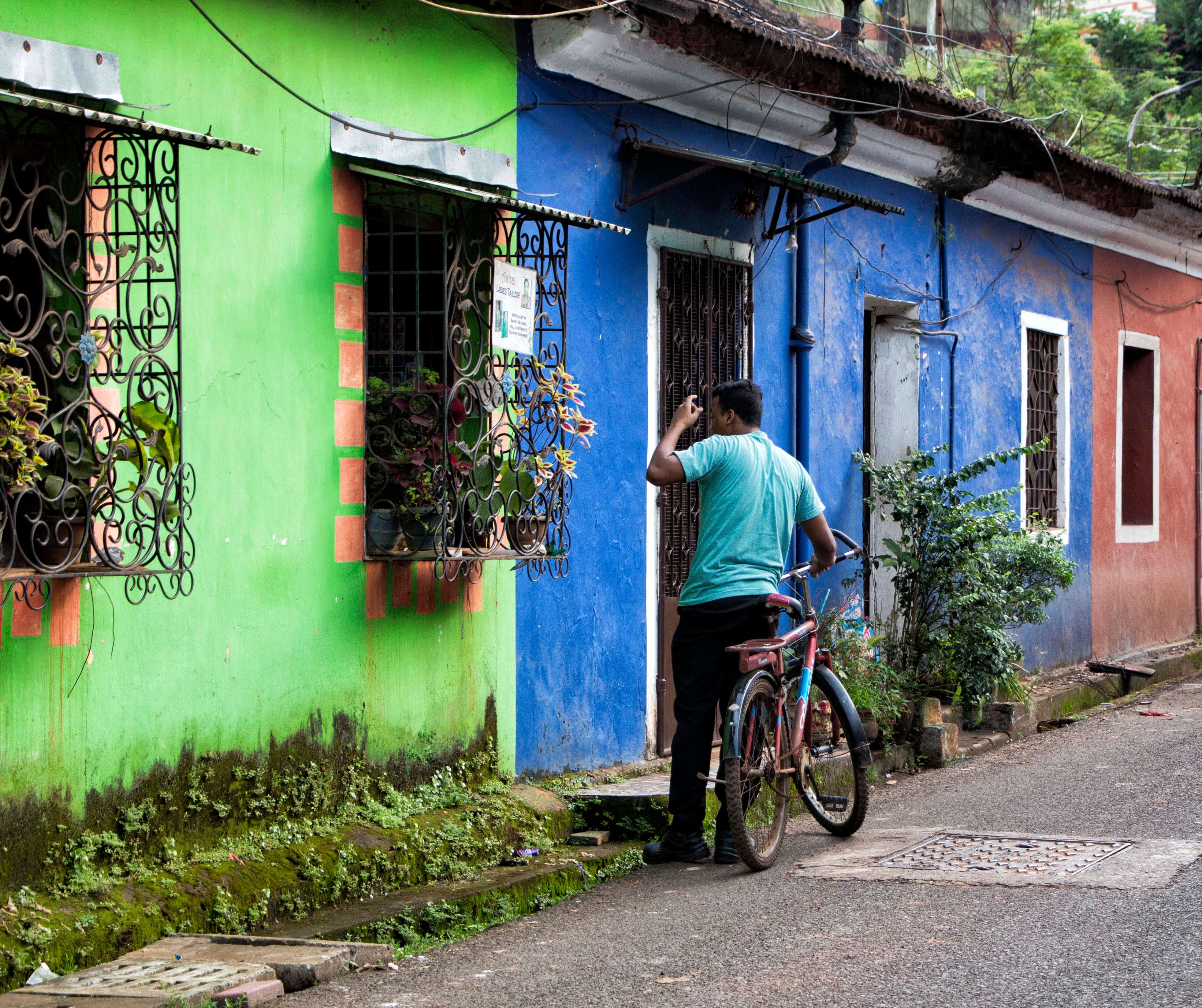 Chances are you'll be visiting Goa for the beautiful beaches but what if you fancy a change from all that sun, sand and surf? Goa's capital, Panaji (also known as Panjim), is a brilliant way to spend a day away from the coast. The Portuguese influence is still strong in the crumbling old town; evident in the azejuelo tiles, the language on the street signs and the wonderfully distinctive cuisine. Visit certain restaurants and you could almost be forgiven for thinking that you've somehow teleported to the other side of the world. There aren't any major sights in Panaji but the pleasure is in simply wandering through the sleepy, rainbow-hued streets, occasionally stopping for a glass of local wine and soaking up the atmosphere.


I love the contrast of red walls with blue tilework.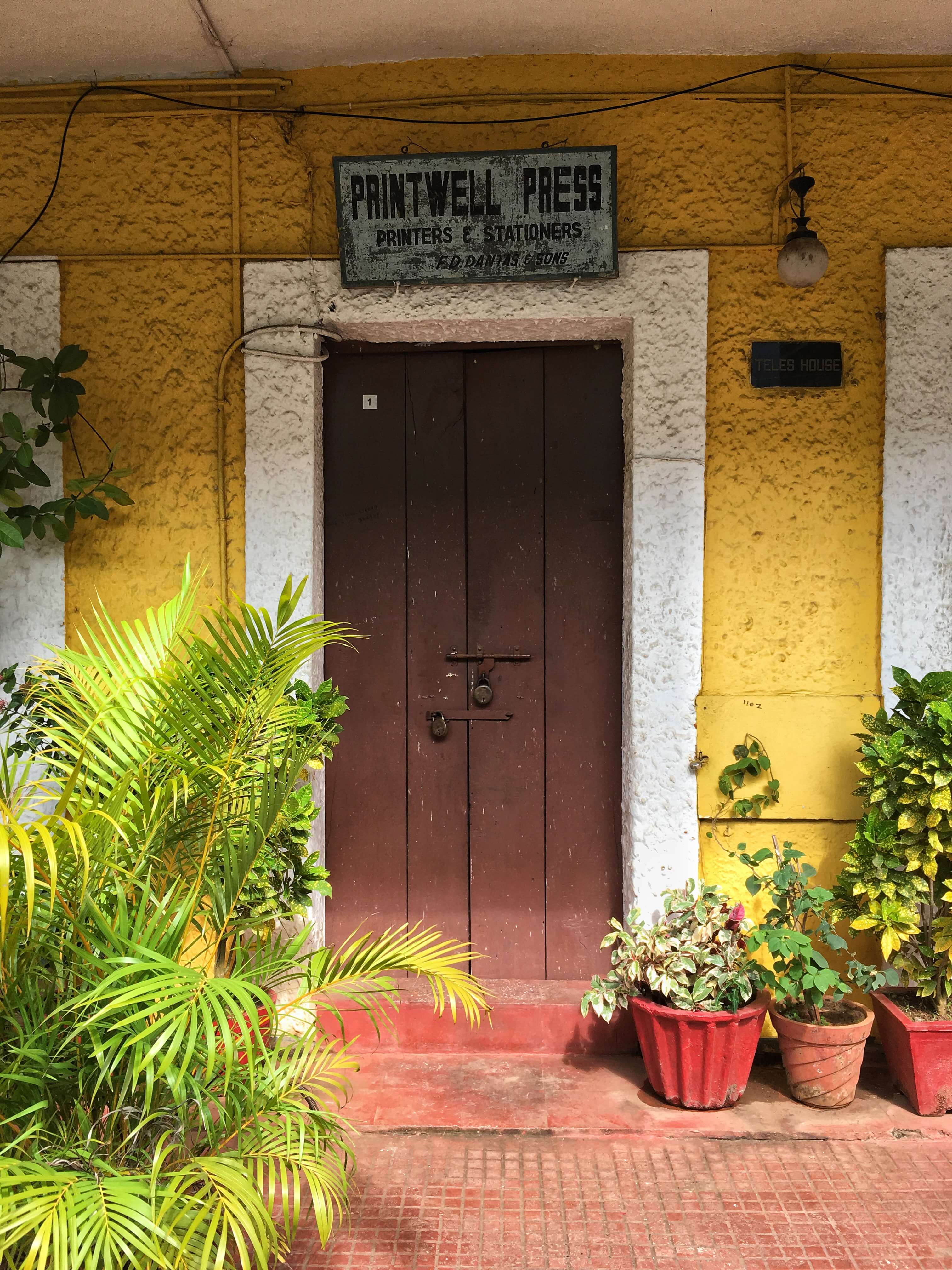 Wish I could have seen what's behind this door. Such an old fashioned sign.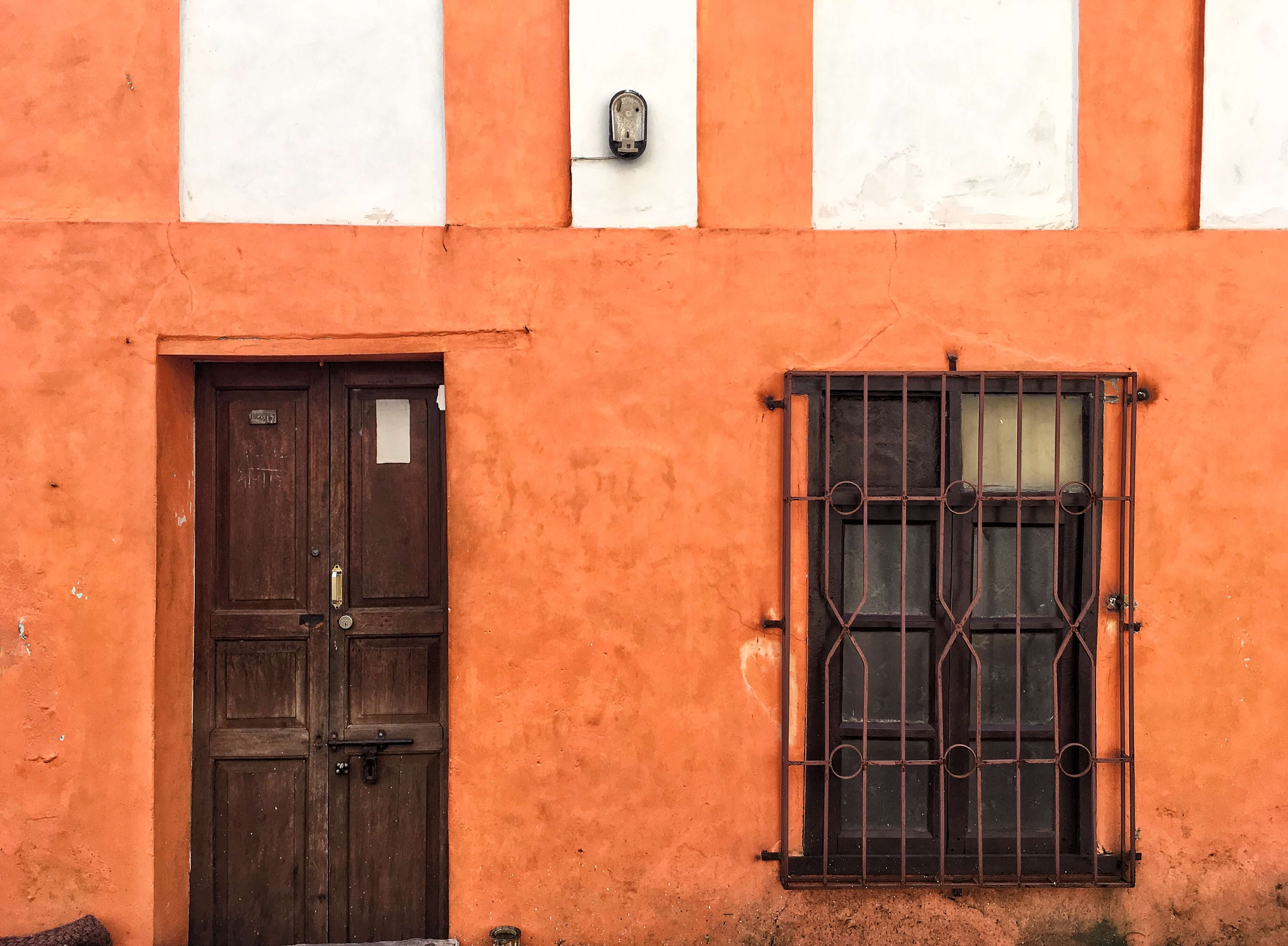 Could you get away with an orange house in London? Or does it only work somewhere tropical?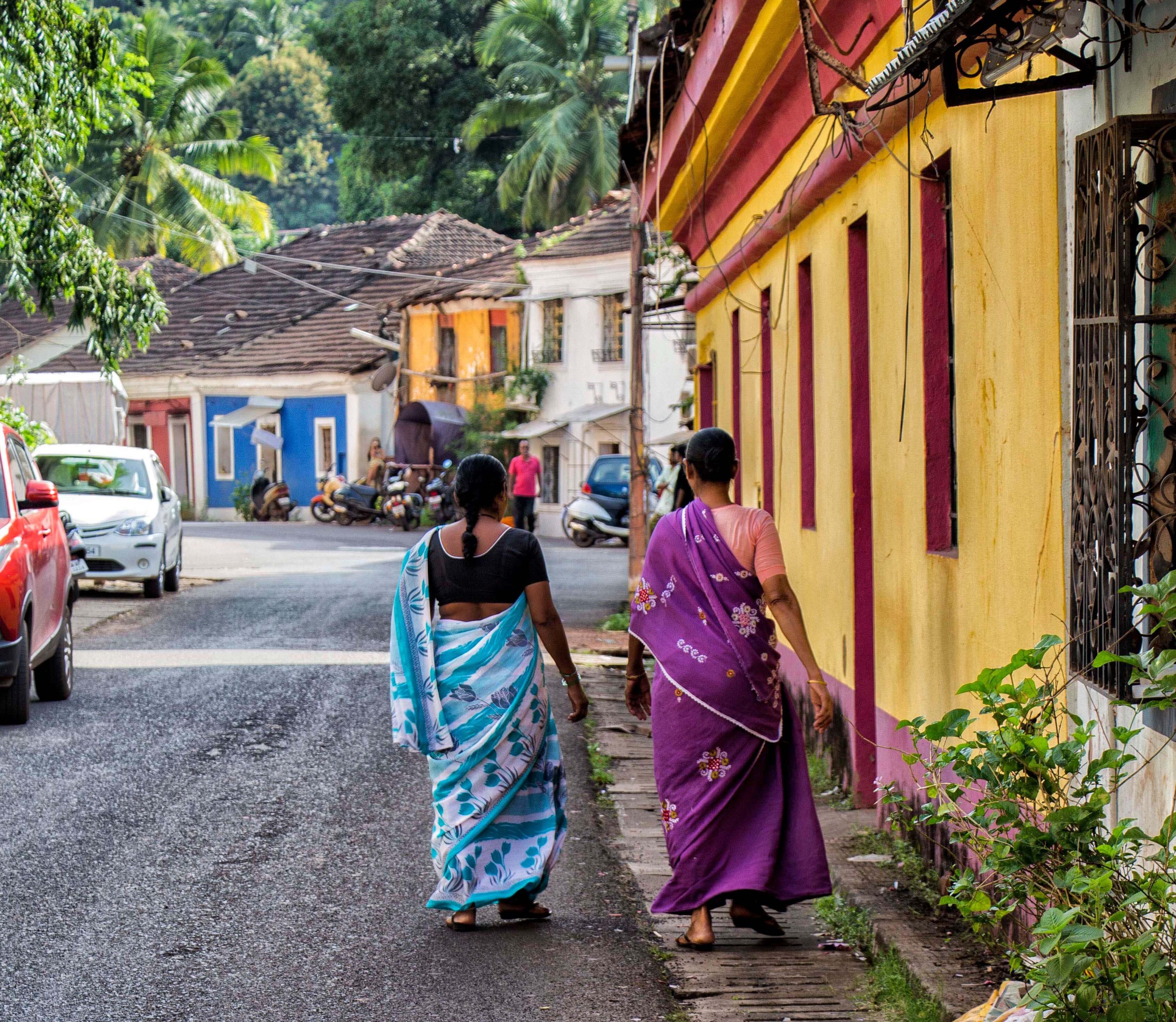 One of the things I loved about Goa was how colourful the women were too.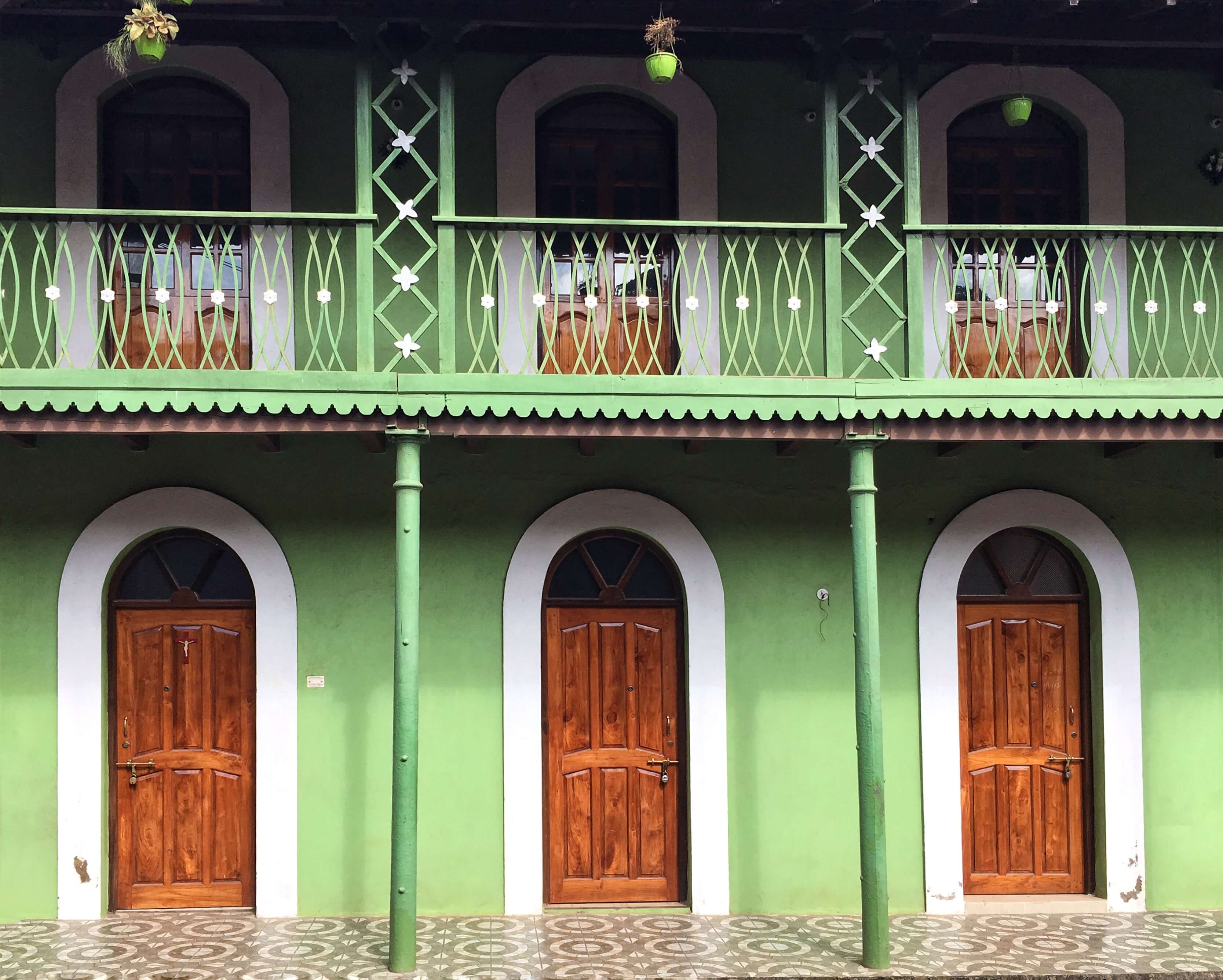 Green walls, tiled floors, my kind of design…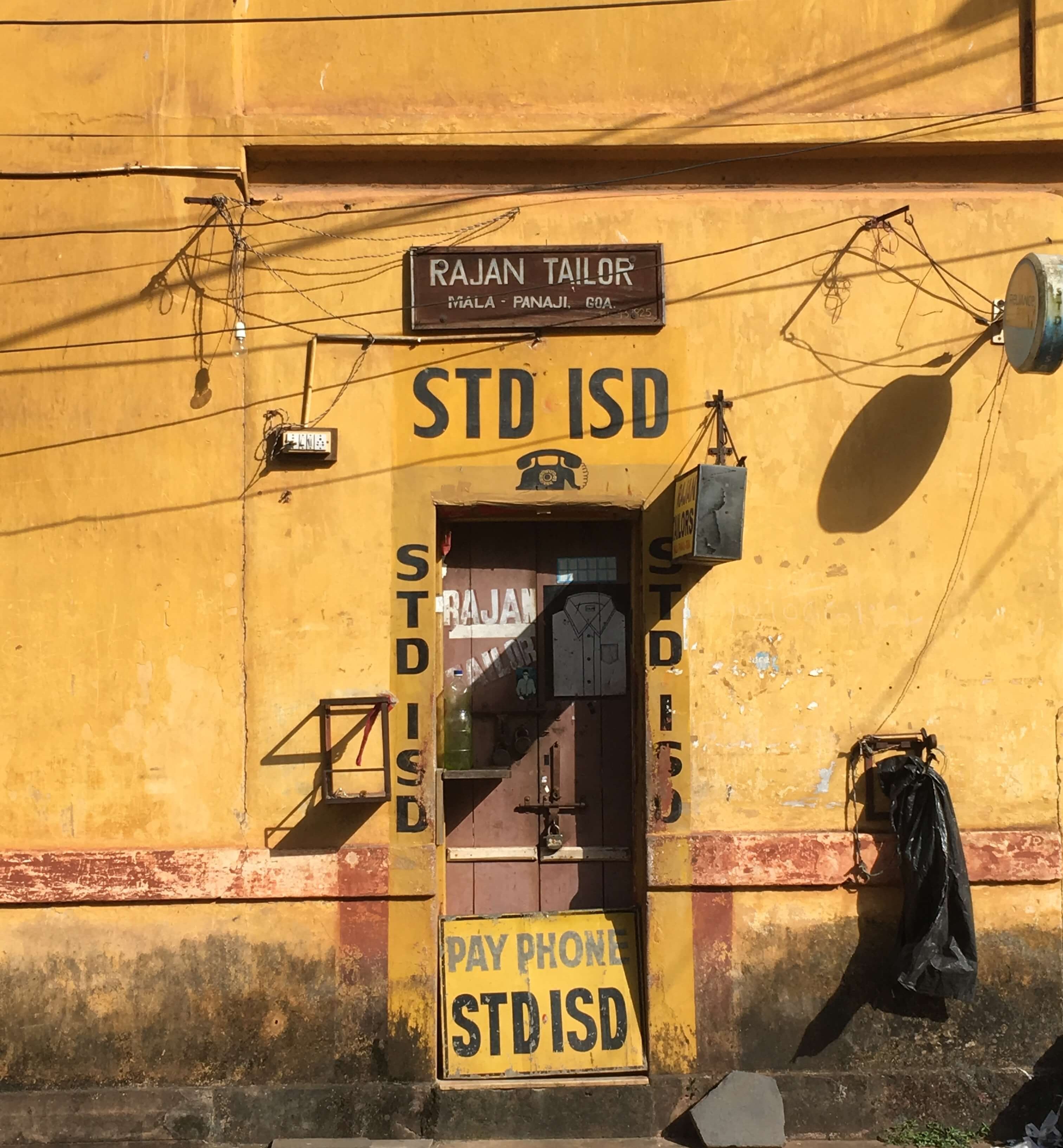 I love how beaten up this looks. Also the combination of tailor and pay phone is pretty unique!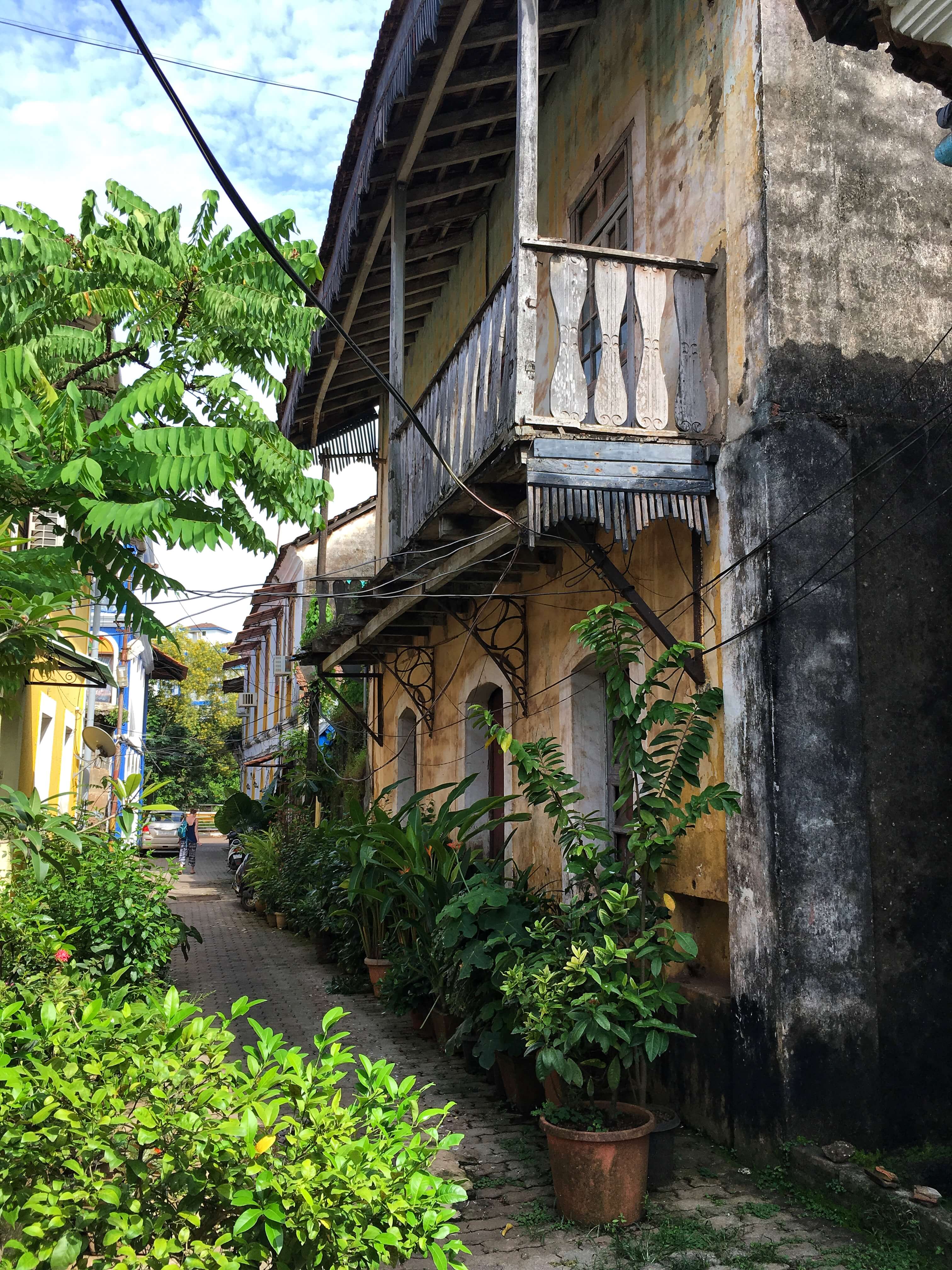 When I move back to the UK, I'd like a colourful house full of gorgeous green plants please.
I'd never even heard of Panaji before arriving in Goa so it was an extra-lovely surprise to discover how gorgeous it is. Not only does it look beautiful; it's a glorious mish-mash of cultures and religions, where you can find wedding cake Catholic churches snuggled up to gaudy Hindu temples and traditional Portuguese cooking with more than a dash of Indian spice mixed through it.
Panaji is basically a creative's dream. I found so much to inspire me here – both from a design point of view and also from simply observing daily life. It felt almost like going back in time to a place where big brands, mass production or digitised working don't exist – although much of India can do that to you. If you want an insight into everyday Goan life away from the beach resorts, Panaji should definitely be on your to-do list.
Need to know:
We took a taxi to Panaji from our hotel in Baga and got it to drop us off at the bus station. We then spent a good couple of hours wandering around looking for the old town. Either take a taxi straight there or ensure you have a map (we didn't!). There are also tuk-tuks around but not that many comparatively and some of them will try to charge you per person. If you take one then make sure you either have a street name or specific location to give them.
Most places close for a siesta in the afternoon, including restaurants, so plan accordingly.
There's a fish market and fruit/veg market in the main town which is definitely worth checking out.
Like it? Pin it!