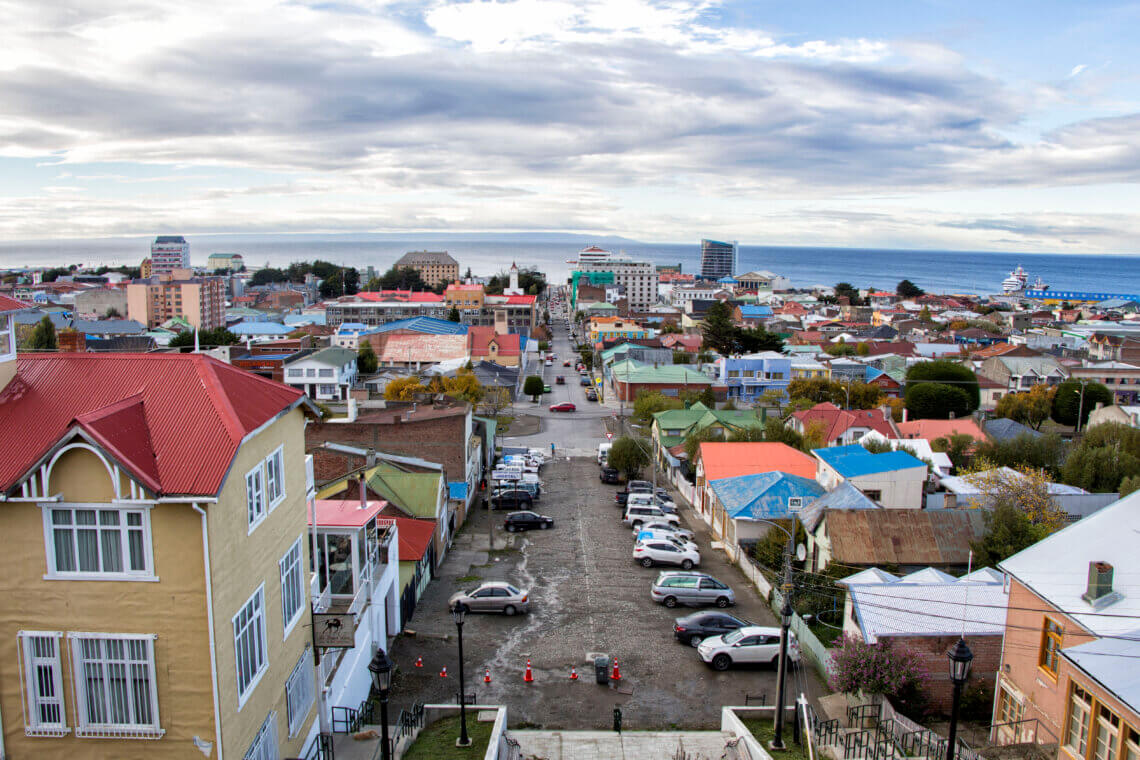 Dreams of exploration in Punta Arenas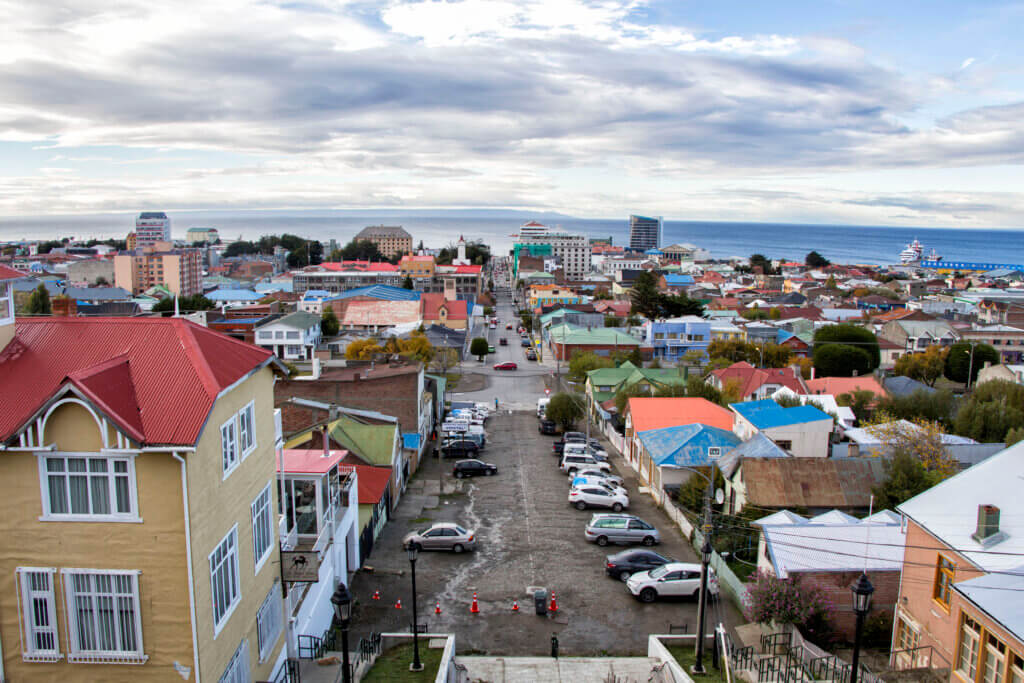 Stepping off the bus at Punta Arenas into the frozen Chilean dusk, my first impression of the super skinny South American country was "wow, it's a bit chilly in Chile". Sorry… But when you're almost as far south as it's possible to be before you reach Antarctica, in a country that juts out into the stormy Drake Passage, you would expect the weather to be a little on the cold side. I ended up in Punta Arenas kind of by mistake thanks to a misunderstanding with bus schedules. It didn't really matter though because I already half expected to be staying here at some point during my journey through South America – partly because it's a convenient staging post and partly because I'd spent years gazing at it on the map, filling my head with romantic notions about this town at the ends of the earth. The southern tip of Patagonia held such appeal for me. In my head it was a remote and wild place, as far away from my humdrum life in the UK as it was possible to get.
The weather down here is brutal. I thought Ushuaia was cold but here the winds whip off the Magellan Strait and straight into your bones. It took the best part of a day for me to really appreciate Punta Arenas. Sure, it's a pleasant town in the way that so many South American towns are pleasant. It has a smattering of monumental colonial architecture, a manicured central plaza and wide boulevards. Yet there's also something firmly blue collar about the place. A hodgepodge of colourful wooden and corrugated iron buildings in the cold, clean air. Its history is never too far from the surface. Scratch it and you'll find those romantic notions of mine. A place filled with associations of Antarctic explorations from the days of yore. Shackleton and Scott. Triumph and tragedy.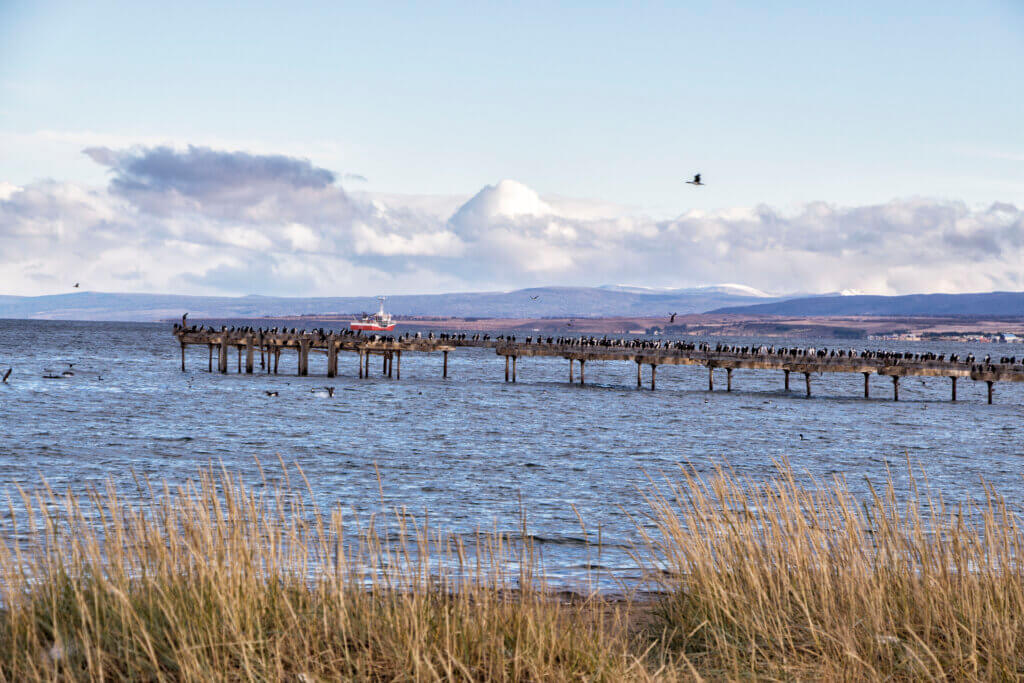 Punta Arenas's proximity to Antarctica meant it played an important role in early expeditions to the South Pole. Captain Robert Scott spent time in the city in 1904, using the post office on the main square to send 400 letters announcing the safe return of his 'Discovery' expedition. Less than 10 years later, he would perish as part of the ill-fated 'Terra Nova' expedition. His visit is commemorated by a plaque on the Chilean Antarctic Institute, a nod to more optimistic days when Scott probably felt as if he could take on the world.
A Punta Arenas story with a happier ending, although a tale that's no less tense, is that of Shackleton and the rescue of his Imperial Trans-Antarctic expedition. Shackleton and his crew were stranded on Elephant Island, off the coast of Antarctica, after their ship 'Endurance' became trapped in the ice and eventually sank. The men were marooned in inhospitable conditions for months. They were rescued thanks to a do-or-die mission by Shackleton, who took a small crew and set sail for South Georgia where they made it to a whaling station. Even so, it still took several attempts to rescue the men who remained on Elephant Island. It was on the third try, after Shackleton appealed to the Chilean government for help, that the tug 'Yelcho', captained by Luis Pardo, successfully reached Elephant Island. Four days later, the expedition triumphantly docked at Punta Arenas where they were greeted by cheering crowds.
These memories of the past hang over Punta Arenas and it's easy to transport yourself back to the glory days of Antarctic exploration. There's not a huge amount to do but if you're heading to either Ushuaia or Torres del Paine, chances are you'll need to spend at least one night here. The best place to start your visit is the main square, Plaza de Armas Muñoz Gamero. A small, central park in the square is fringed by period buildings including the mansion of Sara Braun, a wealthy businesswoman and notable resident of Punta Arenas (albeit someone with a dubious track record when it came to the area's indigenous people). From there, it's only a short walk to the Naval and Maritime Museum where you can get a further sense of the town's connections to Antarctica.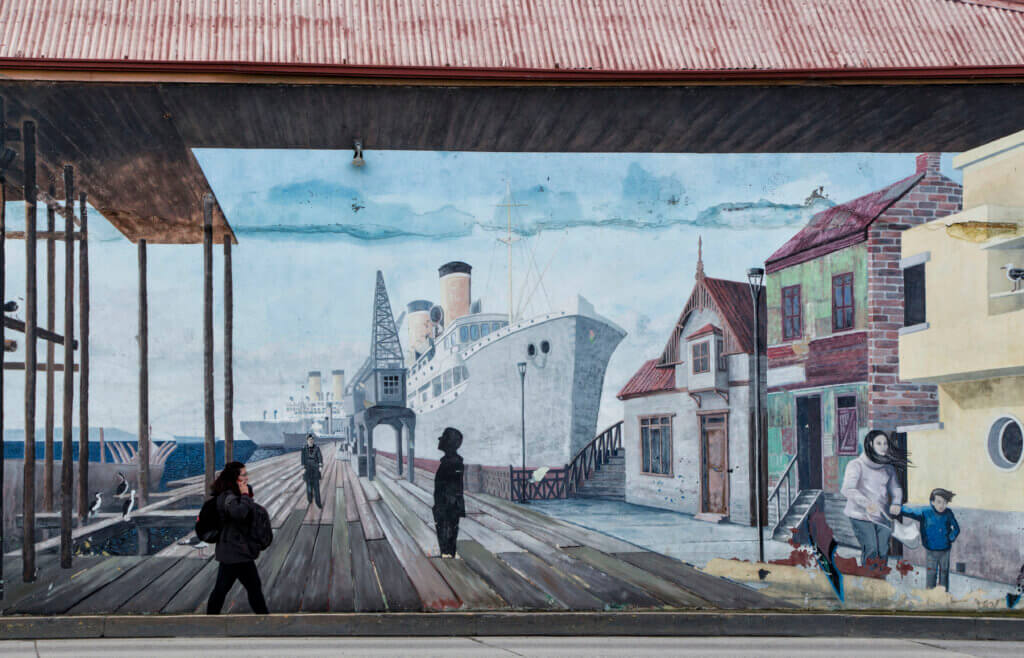 It's worth braving the cold wind for a stroll along the Magellan Strait. The old wooden pier, now home to flocks of cormorants, is a good spot for photography, as is the stunning mural invoking the history of Punta Arenas that's been painted on a row of buildings close by. On a clear day, you can see the snowcapped mountains of Tierra del Fuego on the other side of the Strait. If you fancy really stretching your legs, you can walk a few kilometres along the coast to see the shipwrecks of the County of Peebles – the world's first four-masted, iron-hulled full-rigged ship – and the Lord Lonsdale, a frigate that caught fire and sank while docked at the Falkland Islands then mysteriously ended up at Punta Areas, 560 miles away.
My favourite spot in Punta Arenas, however, is Cerro de la Cruz, a viewpoint that gives a cracking view over the town and the Magellan Strait. Fortunately for me, it also happened to be right next to my hotel on my first visit to Punta Arenas, Hostal Oro Fueguino, so I could just stroll out the front door and feast my eyes. You can even see as far as the wreck of the County of Peebles, sprawled on its side beyond a patchwork of buildings in gem-like shades of blue, orange and yellow.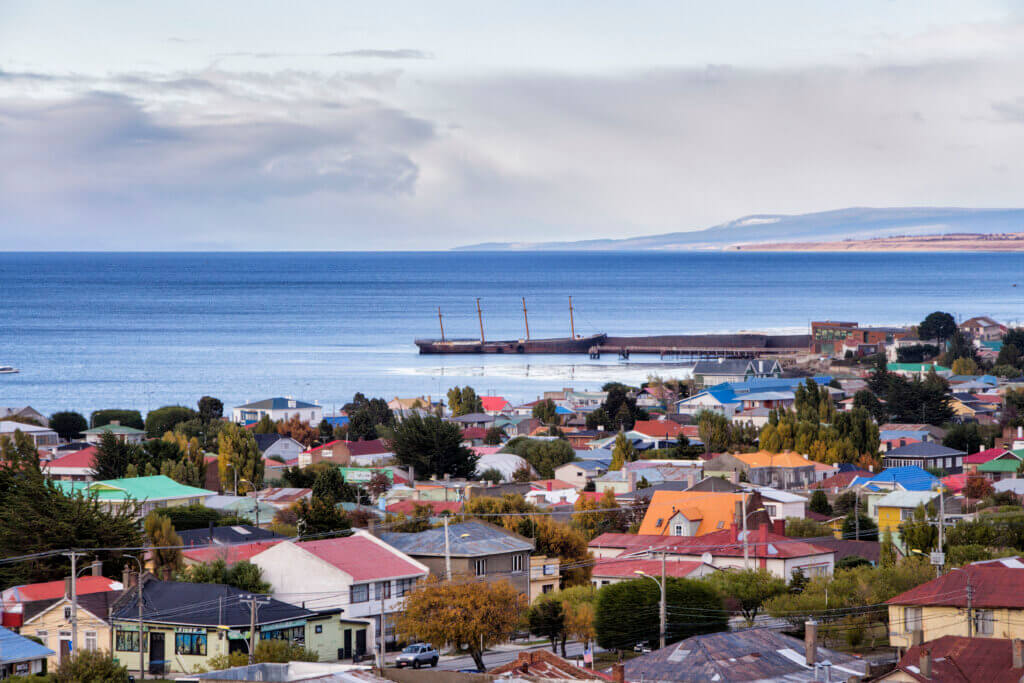 The best way to approach any visit to Punta Arenas is to accept that there isn't much to do in the form of big ticket sightseeing and, instead, just enjoy the feeling you get from knowing you're at the extreme end of the planet and all the magic that goes along with that. The wild weather, the bite in the air, the proximity to a vast, icy wilderness that has drawn adventurers from across the world… It's easy to feel inspired by Punta Arenas if you let yourself. For me, it's a place that represents more than the sum of its parts. It's where dreams of exploration were realised – including my own.
Don't forget to pack…
Need to know:
If you're planning on travelling to Torres del Paine, the nearest airport is at Punta Arenas. Buses to Puerto Natales (the closest town to Torres del Paine) stop at the airport.
I ended up in Punta Arenas twice and stayed in two different hotels. The first was Hostal Oro Fueguino which was in a great location, looked stylish and had lovely staff. However, I found it to be a little too cold for me and the wifi was a bit hit and miss, which is why I chose to stay elsewhere on my second visit. On that occasion I stayed at La Casa del Profesor. The location wasn't quite as good (although it's still within walking distance of the centre) and it was a little more basic; however, it was toasty warm and had fast wifi so I was happy.
The food in this part of Patagonia is amazing. You can eat your fill of roast lamb and fresh seafood pretty much everywhere. If you're not on a tight budget then you absolutely have to order king crab. It's more expensive than the average meal here but it's still a bargain compared to what you'd pay in a London restaurant. If you're feeling brave, you can also try conger eel. Jekus is a good spot for a meal out.
One thing that really surprised me about Chile was the craft beer scene and Punta Arenas is no exception. In fact, Chile's oldest brewery is found here, Cerveceria Austral, which is also the southernmost brewery on the planet. It'd be rude not to have at least one beer while you're here. My favourite spot for a drink was Tapiz, a cosy little cafe with a retro, bohemian feel.
Like it? Pin it!