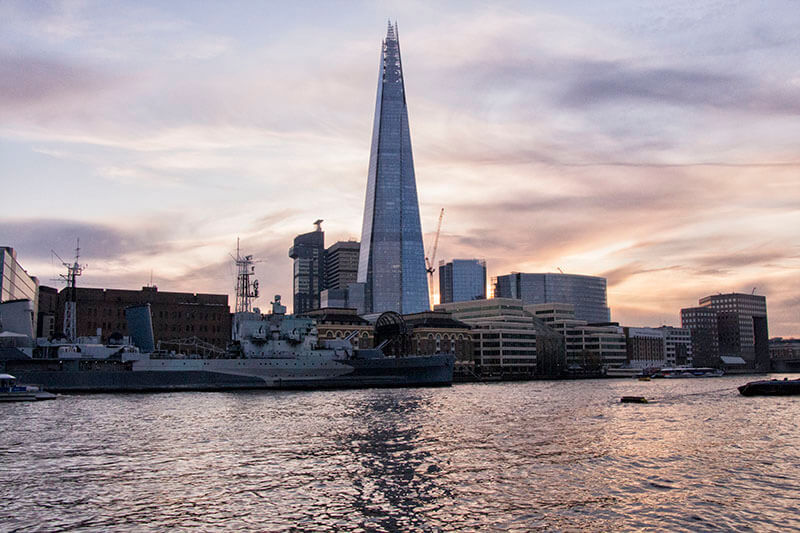 A food lover's guide to London Bridge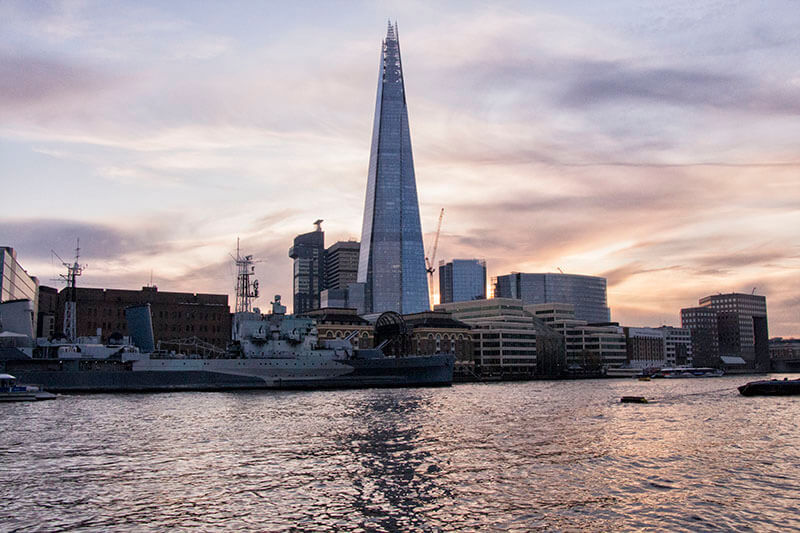 Travelling up the escalator in London Bridge station, I heard two guys behind me say "shall we go straight to Pret?" and I inwardly screamed "WHY???". Choosing Pret over any one of the many independent businesses in London is a questionable move at the best of times, but when you're literally minutes away from iconic Borough Market I have to ask again: "why?". And Borough Market isn't all London Bridge has going for it. It's a great place to base yourself when visiting the capital, with ample choice of hotels and within easy reach of all the main sights – but if you love your food, there's even more reason to make a beeline for this part of town. Here are my top recommendations for where to eat and drink in London Bridge:
For market produce: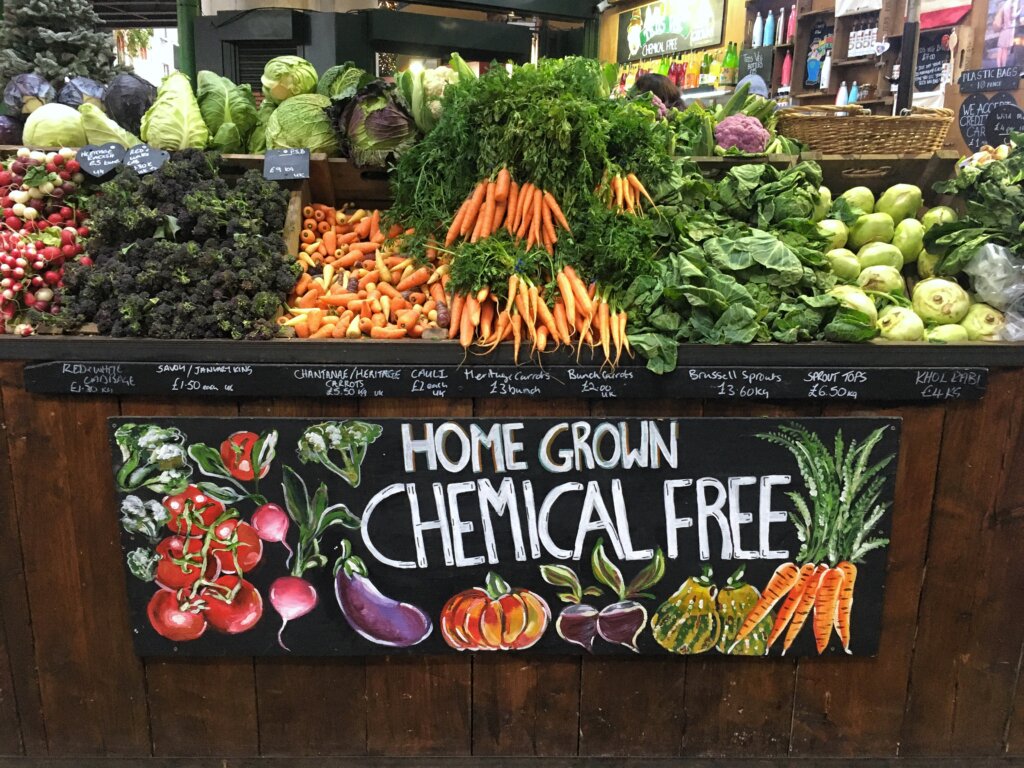 Borough Market is the obvious choice but be warned…it gets extraordinarily busy. A market has been on this site since the 12th century, possibly earlier. Although it's diminished in scale since it was partially demolished by Network Rail ten years ago and – in my opinion – has lost much of its charm as a result, it's still the go-to place for some of the best fresh produce in town. Expect to find fresh fish and seasonal game (Furness, Shellseekers), salt marsh lamb and pedigree beef (Rhug Estate, Ginger Pig), cheeses (Borough Cheese, Une Normande A Londres, Neal's Yard Dairy), fresh bread (Olivier's Bakery, Flour Station) and more.
And if you can't wait until you get home to enjoy all that food, there's plenty to eat on the spot. My pick is Maria's Market Cafe, a proper old school greasy spoon, complete with checked linoleum tablecloths and large bottles of sauce on the tables. The difference here is the quality of the ingredients, sourced from the surrounding producers. For something sweet, head to Bread Ahead. If you can resist the smell of sugar and cinnamon that wafts out of their bakery, you're a stronger person than I am!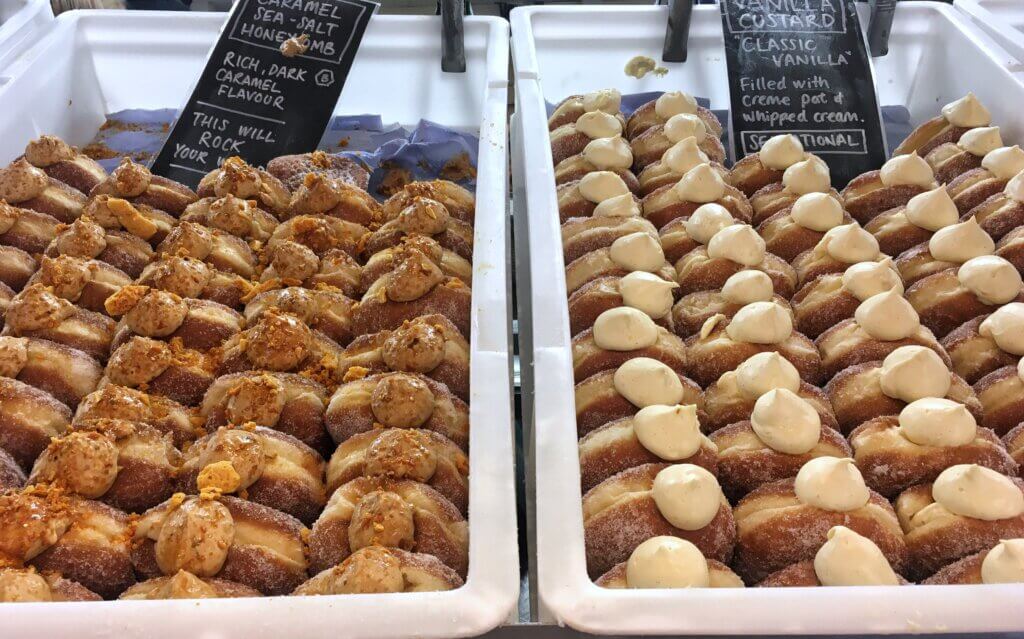 Maltby Street Market, sandwiched between the railway arches at Maltby Street and Druid Street, was created as a result of a dispute between Borough Market's trustees and traders who were unhappy with rent increases. What was Borough's loss was our gain, as we now have two great markets to choose from. While there are a few traders in fresh produce at Maltby Street, the emphasis here is on street food. My favourites are Waffle On (for waffles – obviously), the Gyoza Guys (for gyoza – obviously) and the Beefsteaks (for superb steak frites). The railway arches are also home to a number of independent breweries and distilleries, such as Southwark Brewing, Hawkes Cider and the London Distillery Company.
Out of the two markets, I prefer Maltby Street. Yes, it can get as busy as Borough but it feels like more of a local place rather than simply a tourist destination.
For brunch: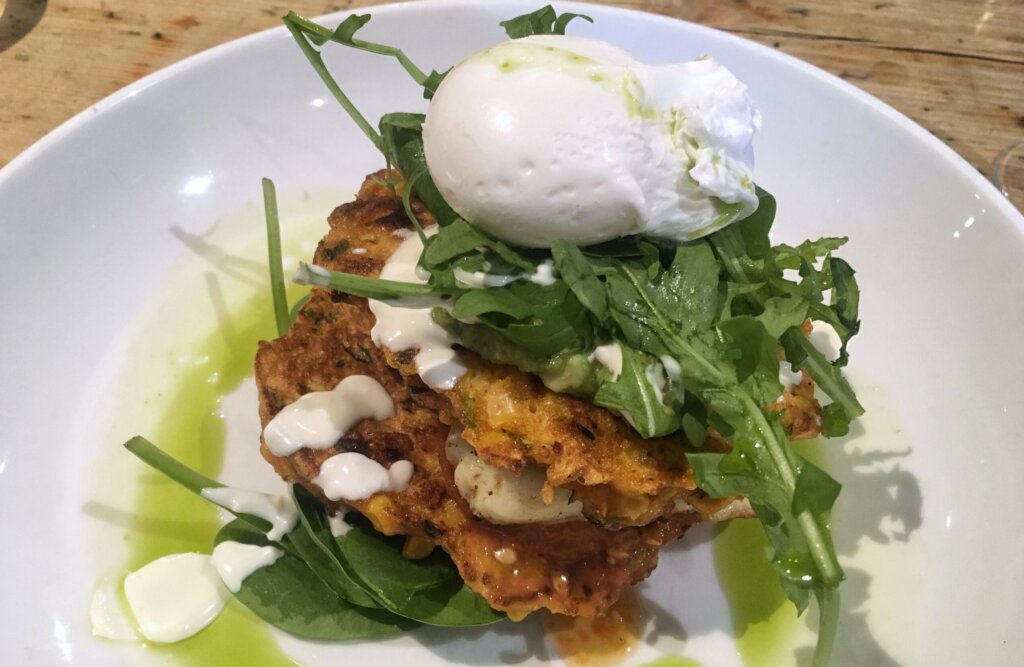 If you prefer not to eat as you go, there are several good brunch options in the London Bridge area. I particularly like Lantana, an Antipodean style "cafe" that's a bit more than your regular caff. Its weekend brunch menu is a thing of beauty – the biggest problem will be choosing just one dish from the huge array available. Their plant-based section managed to tempt even this dedicated carnivore. If you feel like getting messy, they also offer a bottomless option with unlimited prosecco or mimosas. Other top brunch options in the neighbourhood include the literally-named Where The Pancakes Are for all things…you guessed it…pancakes and The Table Cafe which not only has a brunch menu to rival that of Lantana's, one of their dishes includes the glorious "bacon-fat toast".
For cocktails: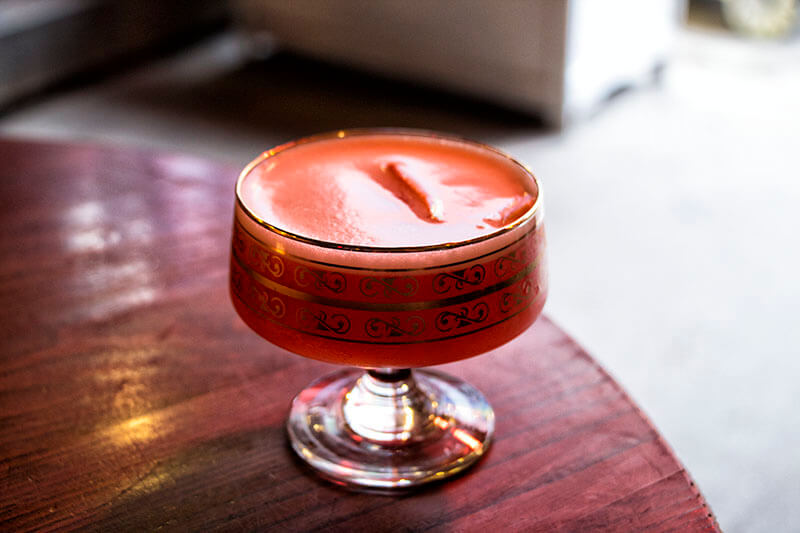 London Bridge is home to the Shard – the tallest building in London. So here's a top tip for you. Don't hand over 25 of your hard-earned pounds to go to the viewing platform. Head to one of the bars instead where you'll get exactly the same view for the price of a drink. The highest hotel bar in Europe – Gong – opened on the 52nd floor in 2014 but I'd recommend giving it a miss unless you're prepared to cough up their minimum spend. Take the express lift to the 32nd floor where you can choose from Oblix, Hutong or Aqua Shard. I have a soft spot for Hutong but their bar is a little on the cosy side. If you want a better view, head to Oblix where their cocktail list is as expansive as their windows.
It's probably no great surprise that the bars in the Shard are on the pricey side so if you're looking for  a more affordable tipple, head away from the views and in the general direction of Maltby Street Market. En route, stop off at Nine Lives for tasteful tropicana and 214 Bermondsey for gins from London and beyond, mixed with their very own tonic water. One of the arches alongside Maltby Street Market houses the Little Bird gin residency – a local brand of gin made into delicious cocktails served in the ultimate shabby-chic bar.
For pubs: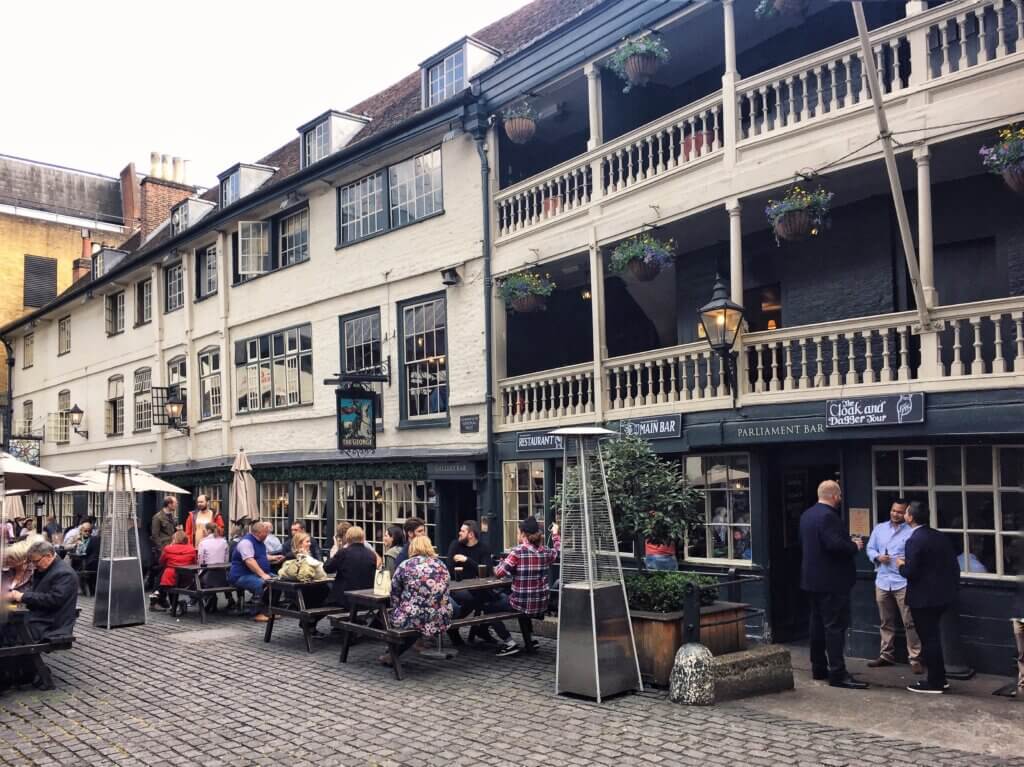 Sometimes history and alcohol combine to create the perfect storm that is the old London boozer. And two of the oldest and loveliest of London's pubs can be found in London Bridge. There has been a pub at the site of the Anchor, overlooking the Thames, for over 800 years and the Anchor itself has been around in its current form since 1616. This area used to be London's theatre district and some former customers of the Anchor included Samuel Johnson, Oliver Goldsmith and David Garrick. Inside, it's a higgledy-piggledy mess of rooms set over several levels.
The George is a real treat, hidden away in a courtyard just off Borough High Street. It's a rare seventeenth century galleried inn and one of only two coaching inns remaining in London. It looks like something out of a Dickensian drama (in fact Dickens was a regular) and is an absolute must if you want that quintessential English pub experience.
For dining out: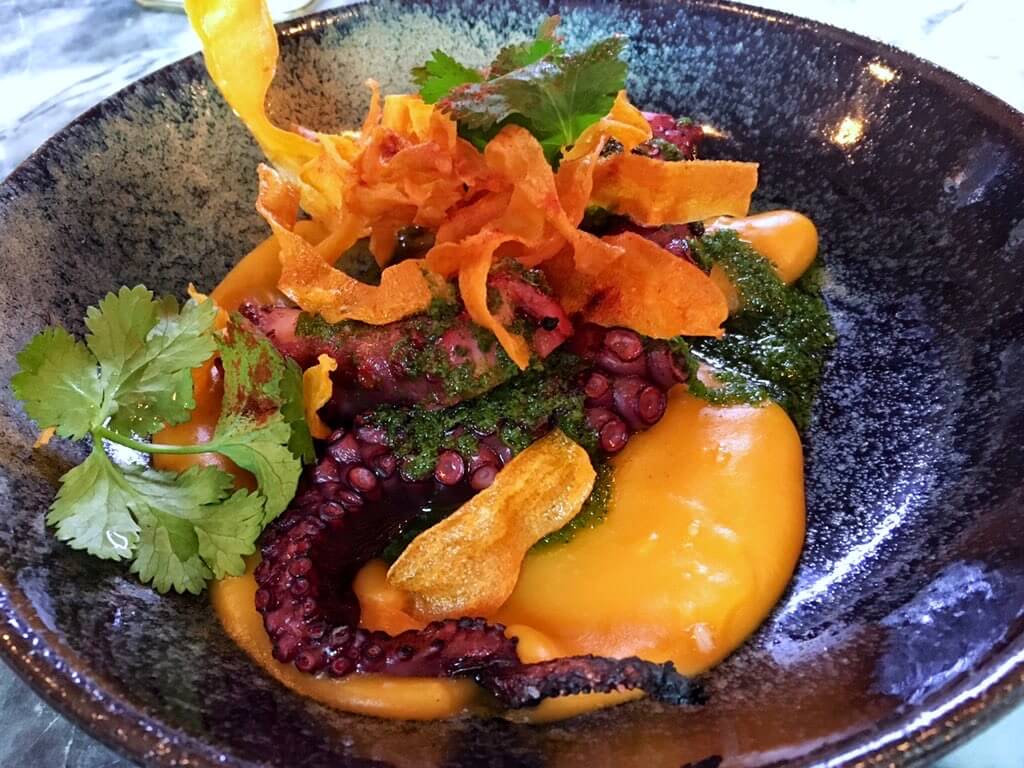 Where to even begin…. London Bridge has so many amazing restaurants to choose from. Most of the best are clustered around Borough Market but there are others, like Bala Baya and Flat Iron, a little further afield. One of the better 'outliers' is Bar Douro, tucked away in Flat Iron Square (nothing to do with the aforementioned Flat Iron restaurant). This pretty tiled restaurant serves up delicious Portuguese tapas and wine, and is a safe pair of hands for a lovely meal out.
If you're visiting Borough Market, you might notice a queue outside one of the restaurants – Padella. I'm very much against queuing to get into a restaurant; frankly, I have better things to do with my time. However, I make an exception for Padella and never regret it. Not only is it one of the few places in London where you can eat out for under a tenner, the quality of the food is superb. It's a deceptively simple concept – fresh pasta – but as anyone who's ever watched Masterchef knows, pasta is a tricky thing to get right. These guys nail it. Be aware that they don't take bookings – hence the queue.
Another place that can be tricky to get into is Arabica Bar and Kitchen. And this isn't just because they're almost always packed to the gills. No matter how many times I've been here, I still struggle to find it as it's tucked away down a side street in Borough Market. It's worth making the effort to seek it out because their modern take on traditional Middle Eastern mezze is pure yum. Make sure you save room for the kunefe – a cheese filled pastry soaked in orange blossom syrup – which is to die for.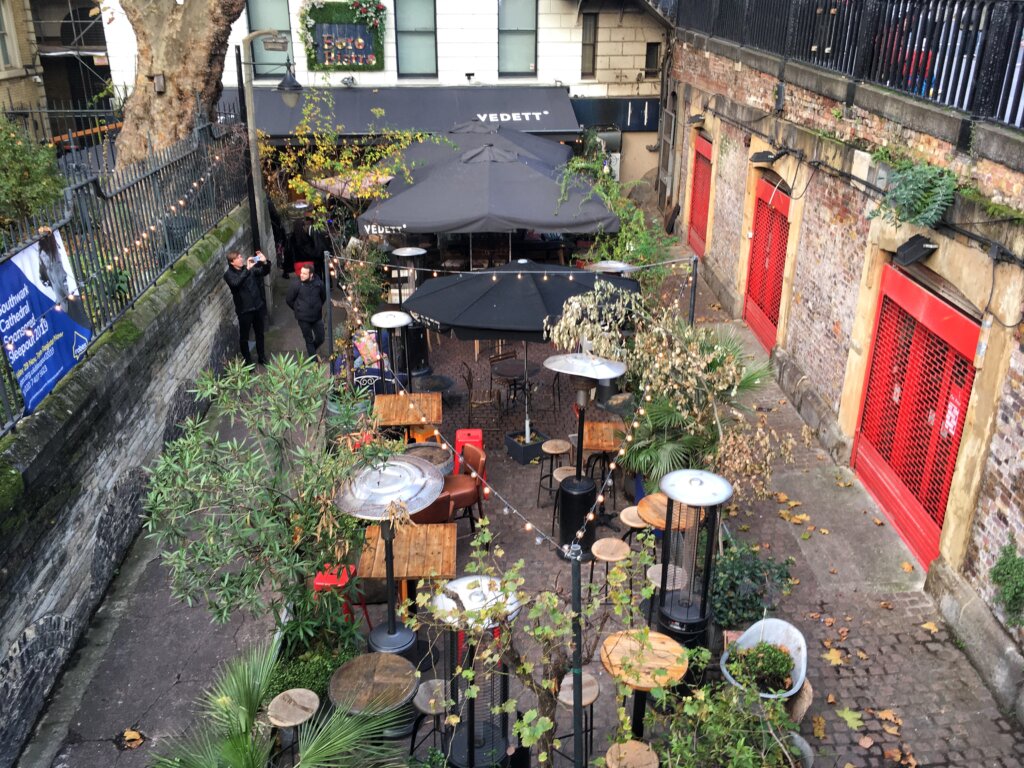 One of my other regular London Bridge haunts is Boro Bistro – even though for ages I didn't actually know what it was called. It was 'that place with the Vedett awning'.  I love the gorgeous courtyard setting, tucked in next to Southwark Cathedral, where you can enjoy a glass of wine over some cheese and charcuterie. It's a lovely spot, especially on a summer's evening when you can sit under the twinkling fairy lights and easily lose track of time. If you're getting a train from London Bridge and you've got a bit of time to kill, don't head to Pret (or Starbucks or Costa). Soak up an altogether more sophisticated atmosphere just over the road at Boro Bistro.
Need to know:
London Bridge has excellent transport links but I recommend walking around London to get a real feel for the city
Get up early in the morning to beat the crowds at both Borough Market and Maltby Street – it's worth it
For photos of the Shard, cross over London Bridge and walk towards the Tower of London
Check out some other London tourist hacks here
The spending money was gifted by Hotels.com, but all views are my own.
Like it? Pin it!