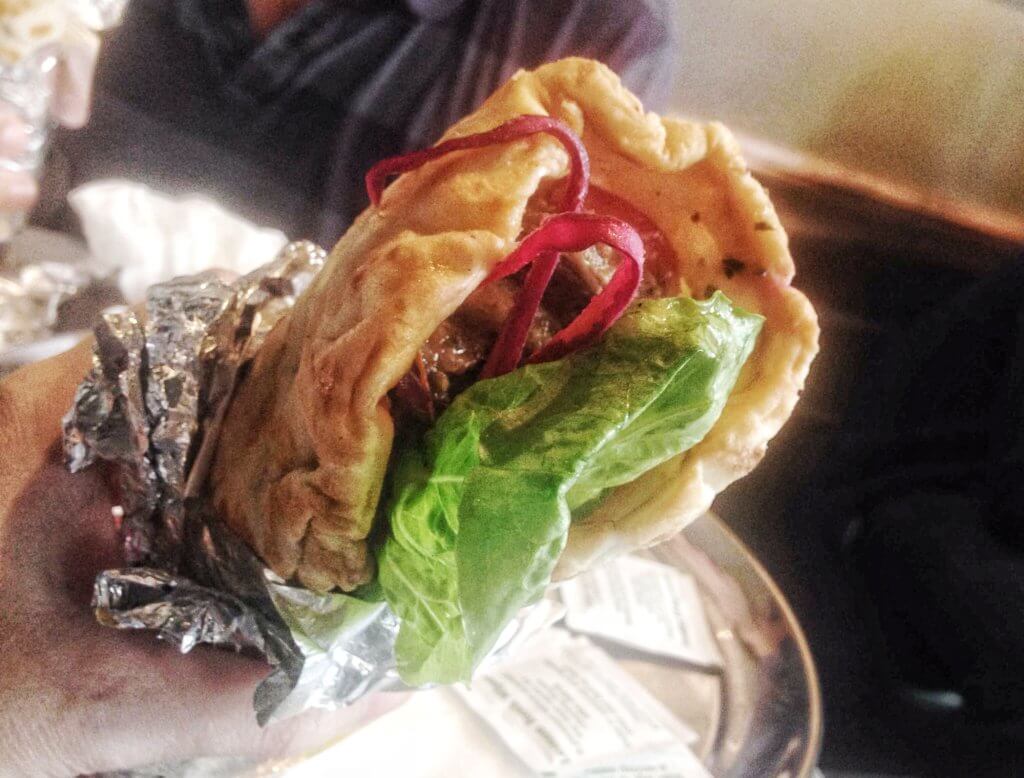 You don't mess with a man's kebab.  No, that's not a euphemism.  This was a piece of advice given to me by my teenage crush John, back when I used to hang out in the dive bars and clubs of Newport.  You see, John was more interested in his post-club styrofoam container of kebab meat and chips than he was in talking to me so, in a fit of pique, I knocked it out of his hands and on to the floor.  It did not have the desired effect.  With his faith in the five second rule clearly intact, John gathered his food off the pavement and so spoke those words of wisdom.  I have never forgotten them.  Just as I have never forgotten all those awful kebabs I ate in days gone by – much as I would like to.  So would a trip to Chifafa – London's first gourmet kebab restaurant – convince me that kebabs are worth eating sober?
I recently met with Nick Green, co-founder of Chifafa, over lunch in his Clerkenwell restaurant.  Nick is a brave, brave man.  A former journalist, he decided to open a restaurant with absolutely no experience whatsoever.  And he didn't go for a nice, safe restaurant either; something like a burger bar or "modern European".  Nope, he chose to open a restaurant specialising in kebabs.  Nick believes that the kebab is actually a bit of an unsung hero.  Meat, salad, bread.  Fundamentally there is nothing wrong with these three things.  In fact, a meal made of of these three things can actually be rather healthy – if it's done right.  And there's the kicker.  That classic image of the dirty post-club kebab just makes you think of the sweaty looking "elephant leg", chips and maybe a token bit of salad.  No-one cares where the meat is from.  A simple dish ends up being lazy and unpleasant.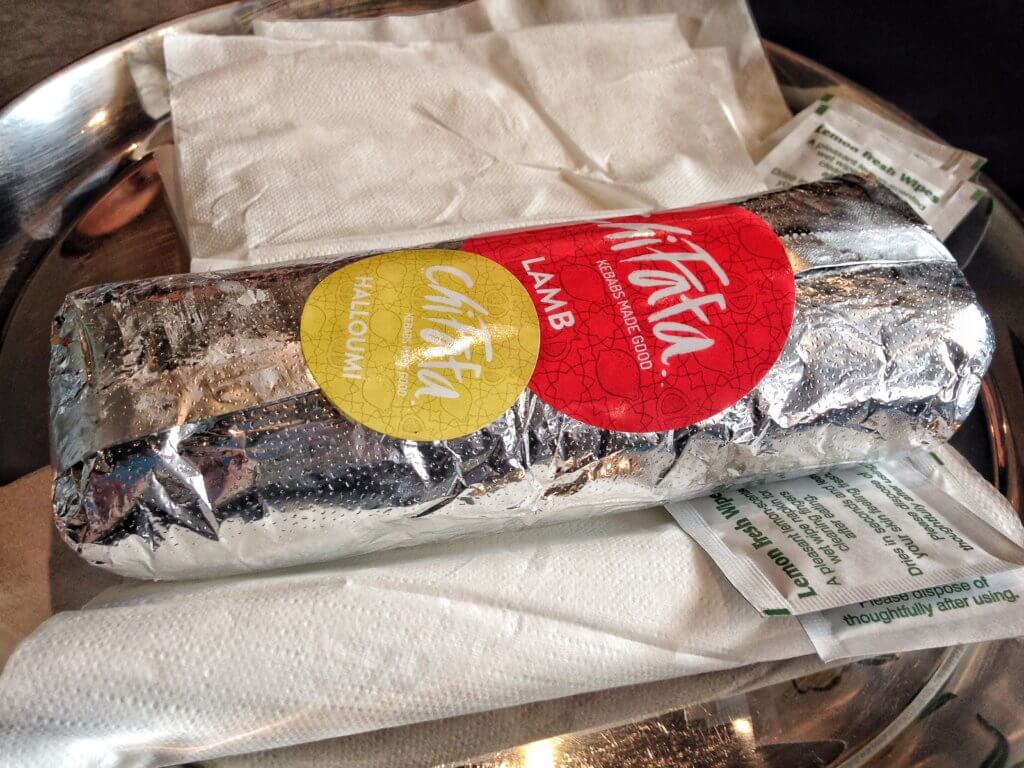 So Nick's challenge is to make a kebab as good as it can possibly be.  This extends to the entire experience.  You won't find an elephant leg in Chifafa, nor will you find any styrofoam or strip lighting.  The trendy Clerkenwell vibe is evident in spades.  The restaurant is urban, industrial and buzzing.  People are queuing almost out of the door.  This bodes well.  Could these kebabs really be *that* good?  The menu itself is simple: five different types of kebab, rice boxes, salad boxes, sides.  Being an indecisive sort of person, I was glad to see that two of my favourite fillings were available as a combo – lamb and halloumi.  It arrived piping hot, was roughly the size of my forearm and stuffed full of meat, cheese, salad and sauce.  Nick may be hoping to challenge the belief that a kebab is "man food", but dainty this was not.
Undeterred, I chomped into it and – despite making a horrendous mess –  really rather enjoyed it.  Nick is absolutely right.  When a kebab is made with fresh, good quality ingredients, it's actually a lovely thing.  The lamb was wonderfully tender, having been marinated for 24 hours in a mix of 17 spices.  And the bread…..oh wow the bread!  Perhaps unsurprisingly, Nick and the team wanted to move away from the traditional pitta bread.  Instead they use souvlaki bread as it's much softer.  I could seriously have eaten just a plate of bread.  The only minor gripe is that they weren't all that generous with the halloumi.  There is no such thing as too much halloumi.  Nick's chicken kebab came with crumbled feta, cucumber and a mint tahini youghurt.  Definitely not the sort of thing you'll find down your local kebab house.  It tasted amazing; such a great combination of flavours and the freshness of the ingredients hits you straight in the tastebuds.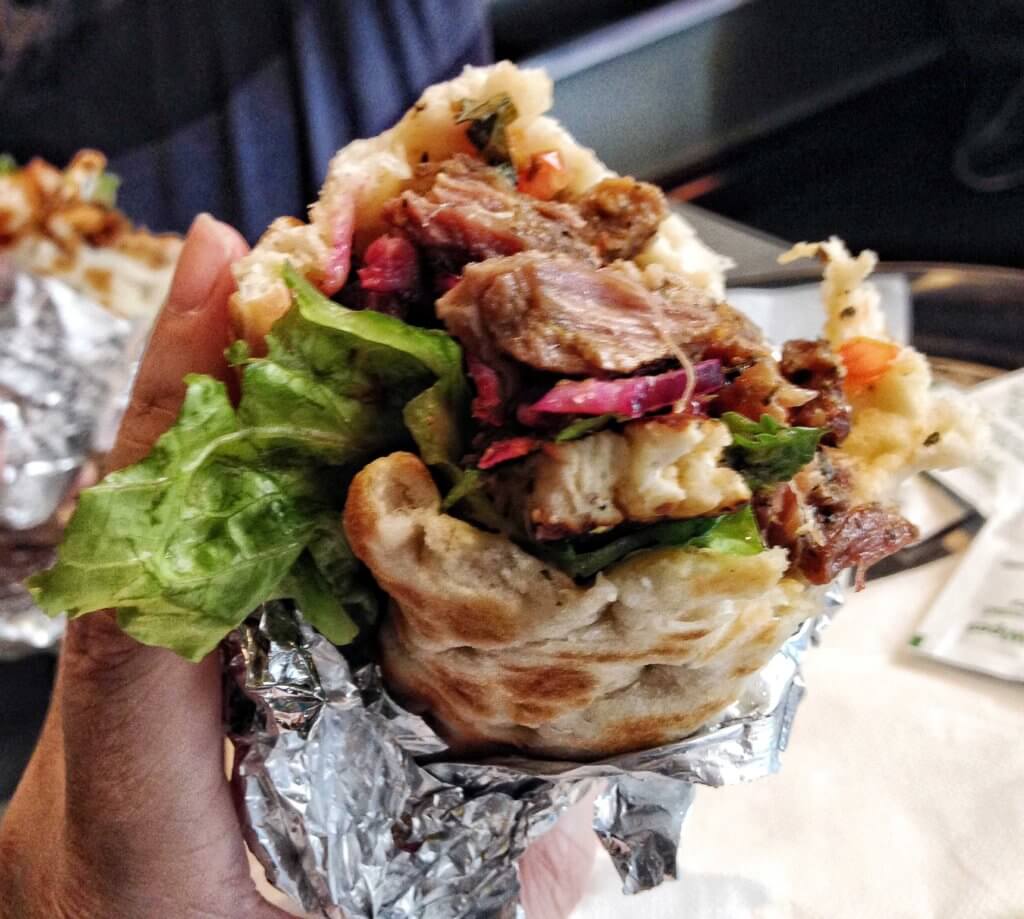 Chifafa has the same levels of quality that you would find in a restaurant, but the speed of a fast food joint.  Currently focusing on the lunchtime crowd, the ethos is "fast casual".  Nick feels that more and more people are looking for something a bit more exciting than a supermarket sandwich these days, and that's where Chifafa steps in.  Longer term, he's hoping to open another, larger, branch which will have a wider evening menu and offer more of a restaurant experience.  For someone who has never run a restaurant before, Nick knows which boxes to tick so it will be interesting to see how his plans unfold.
So in a way my old flame, John, was right.  You don't mess with a man's kebab.  In fact, you really shouldn't mess with a kebab full stop.  By keeping things simple but focusing on quality, Chifafa are lifting the kebab out of the gutter.  My days of the post-club kebab stop are pretty much over.  But my days of the lunchtime kebab stop could be just beginning.
Chifafa, 45-47 Clerkenwell Road, EC1M 5RS
Many thanks to Nick Green for inviting me to join him for lunch.  All opinions are, as ever, my own.