Pascual Toso: Tasting Argentinian Wine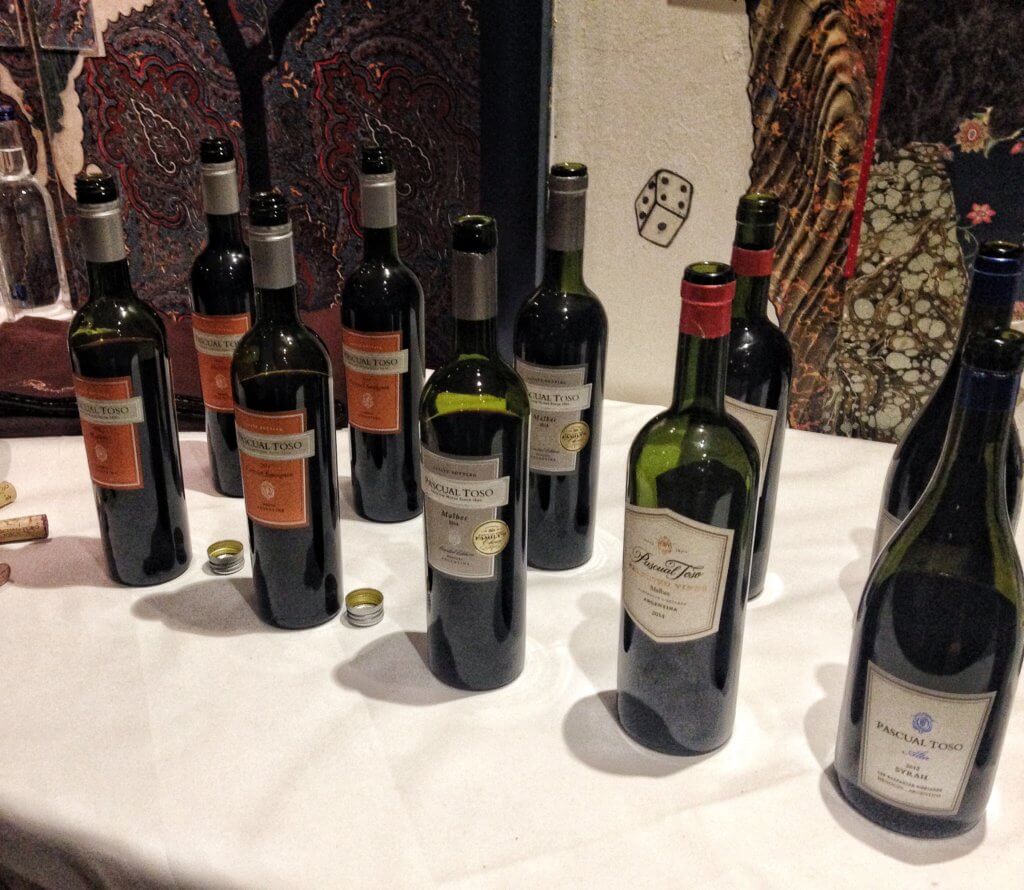 I don't write about wine very often.  I think this is probably for two reasons.  Firstly, despite attending many wine tastings, I still don't know that much about wine.  This is probably because of the second reason: I always end up drinking too much wine and forgetting everything.  However, it's safe to say that I am very enthusiastic about drinking wine, so hopefully that makes up for my lack of expertise.  Recently, I made a big dent in a selection of wines by the Argentinan winery Pascual Toso.  This was a really fun experience, not only because I got to hang out with loads of lovely bloggers, but also because we got to learn all about the wine directly from the winemaker himself, Felipe Stahlschmidt.
Pascual Toso, the eponymous founder of the winery, was actually Italian, not Argentinian.  Back at the end of the 19th century, he left his home in Piedmont and travelled to Argentina.  Having been involved in his family's winery in Piedmont, he recognised that there was potential for winemaking in his new home.  He established his first winery in 1890 and the rest, as they say, is history.  You know that a wine is going to be good when it's got over 100 years of expertise behind it.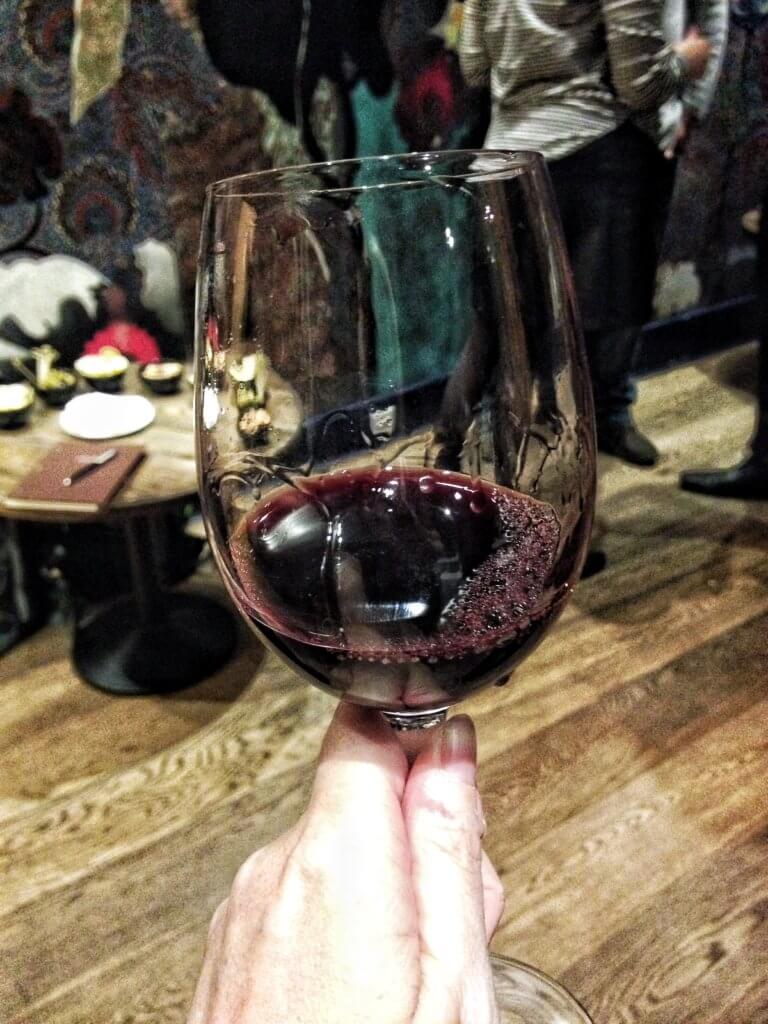 Anyway, onto the wine itself.  Argentina is known for its big, bold reds and Pascual Toso was no exception. We kicked off with that classic Argentinian wine – Malbec.  The Pascual Toso Estate 2014 Malbec – their "entry level" variety – was everything you would expect.  It was peppery and spicy, with hints of berries which took the edge off the oak.  It tasted lighter on the palate than a lot of other Malbecs that I have tried – which is probably a dangerous thing!  I took a bottle of this home with me and discovered that it goes fantastically well with camembert!  The next wine was also from the Estate collection but this time it was a Cabernet Sauvignon, also from 2014.  This is another favourite of mine and it did not disappoint.  Classic Cab Sav flavours of berries and vanilla made it very easy to drink.
As per all wine tastings, we worked our way steadily towards the really good stuff.  A Malbec from the Selected Vines collection was richer and fuller bodied than the first one we had tried.  It had that "ooomph" that I have come to associate with Malbec, and I could easily imagine enjoying a couple of glasses with a great piece of steak.  The Selected Vines collection is so called because Pascual Toso only use grapes from specially selected vineyards, and it certainly tasted like it was a bit more special.  Things were kept interesting with the inclusion of a spicy Syrah, before we moved on to the cream of the crop: The Magdalena Toso.  The Magdalena Toso is the ultra-premium blend of Malbec and Cabernet Sauvigon, and was created as a tribute to Pascual Toso's mother.  This really was a treat.  Why choose between a Malbec and a Cab Sav when you can get the best of both worlds?  The combination of the two grapes created a real depth of flavour, that was also soft on the palate.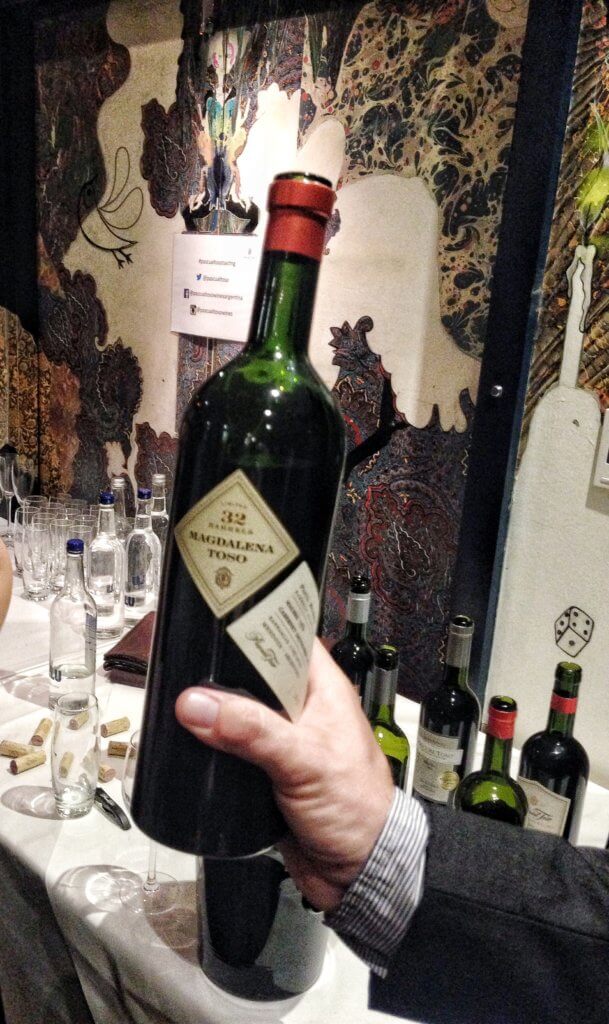 The great thing about all of these wines is that none of them – with the exception of the Magdalena Toso – are particularly expensive.  They start at £10 which is a steal for wine this drinkable.  And, of course, I did end up drinking too much of it.  But why change the habit of a lifetime, eh?
Pascual Toso wine can be found at Soho Wines, Whalley Wine Shop and The Vintner.  If you want to treat yourself to the Magdalena Toso then you can buy it from Addison Wines Online
Many thanks to The Forge for inviting me along to the wine tasting.  All views are, as ever, my own.