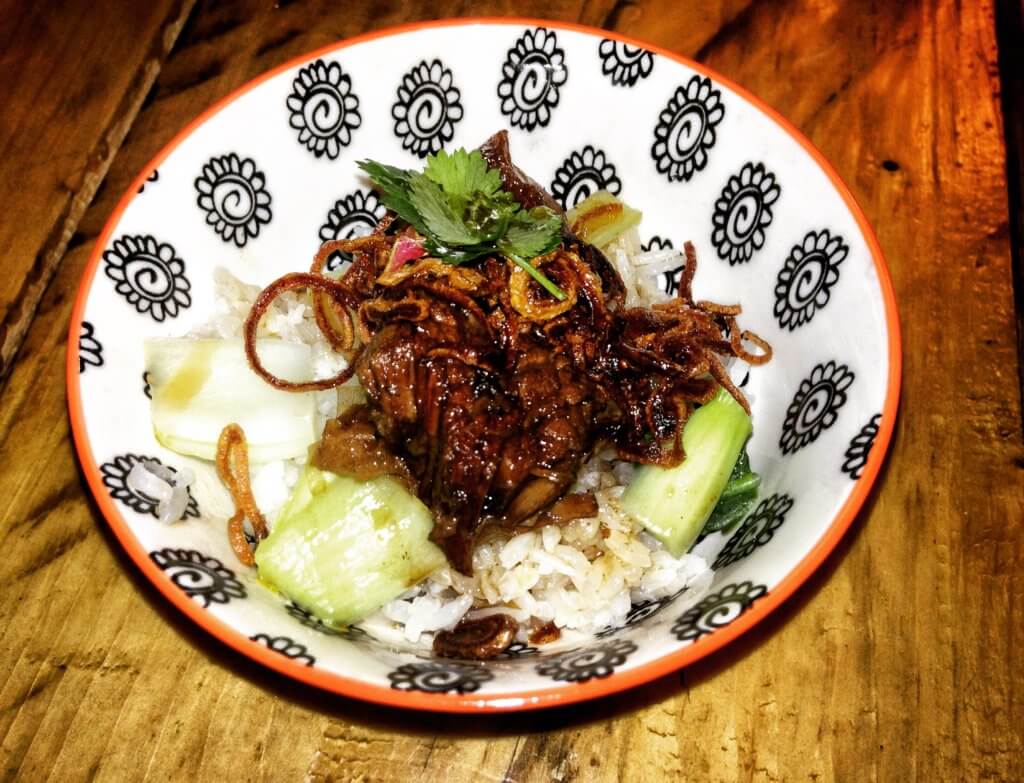 Don't get me wrong.  I love autumn.  In fact, it's probably my favourite time of year.  But the combination of the clocks going back and stupidly long hours spent in the office have left me in need of a little pick-me-up.  And pick-me-ups don't get much littler than Tang.  Not because it didn't have the desired effect, but because it is genuinely tiny.  This weeny Chinese restaurant is hidden away in one of those strangely unpalatable parts of the West End, just off Tottenham Court Road, and you'll definitely need to keep your eyes peeled to find it.  It's worth wandering up and down the tourist-choked streets of WC1, however, because Tang is a hidden treasure.
Tang is actually is part of the St Giles Hotel, which is another reason why you might walk straight past it as it's a singularly unattractive building.  The hotel is more than a little dated, particularly when compared with some of their other hotels, but Tang itself radiates hipster chic.  The walls are covered with Chinese newspapers and old photographs, and you sit on long wooden benches at long wooden tables.  Perhaps this is a sign that the St Giles hotel group are moving towards a more contemporary feel.  Another sign is our reason for being there in the first place: the launch of St Giles 360.  This is a new immersive marketing tool aimed at giving visitors a window into each of the 6 locations where St Giles are based – London, New York, Manila, Penang, Sydney and Kuala Lumpur.
St Giles 360 is a really fun, innovative device but I'm all about food, not technology.  The team at Tang served up a tasting menu containing some fabulous Asian comfort food.  We started with the ambiguously named Black and White.  This was crispy homemade black bean tofu with a white miso dipping sauce.  Now, I probably wouldn't order something like this if I was presented with a choice.  I would always choose something meaty over boring old bean curd.  However, this was probably my favourite dish of the night, which surprised me as much as it surprised those who know me well.  The little tofu bites were perfectly cooked, with just the right texture, and the miso sauce was delightfully tangy.  I could have happily spent the entire evening stuffing these into my face.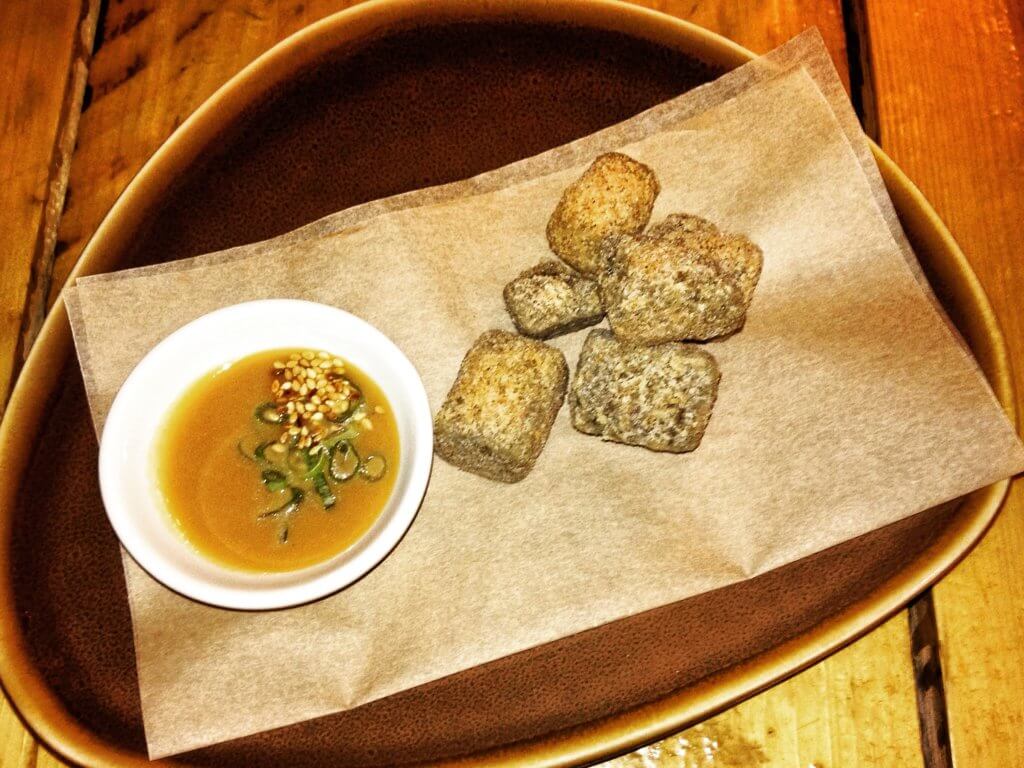 Next up was a fried chicken bao served with hot sauce.  So basically an Asian-style chicken burger.  Was Tang taking inspiration from Colonel Sanders?  Don't be daft.  For a start that hot sauce was HOT.  Seriously.  We were all doing that thing of trying to casually maintain conversations and style it out, as the sweat began to drip off our foreheads  But the chicken was that great combination of crispy and tender, which went perfectly with the soft little bao.  Again, I could have devoured a few more of these despite the face-melting sauce.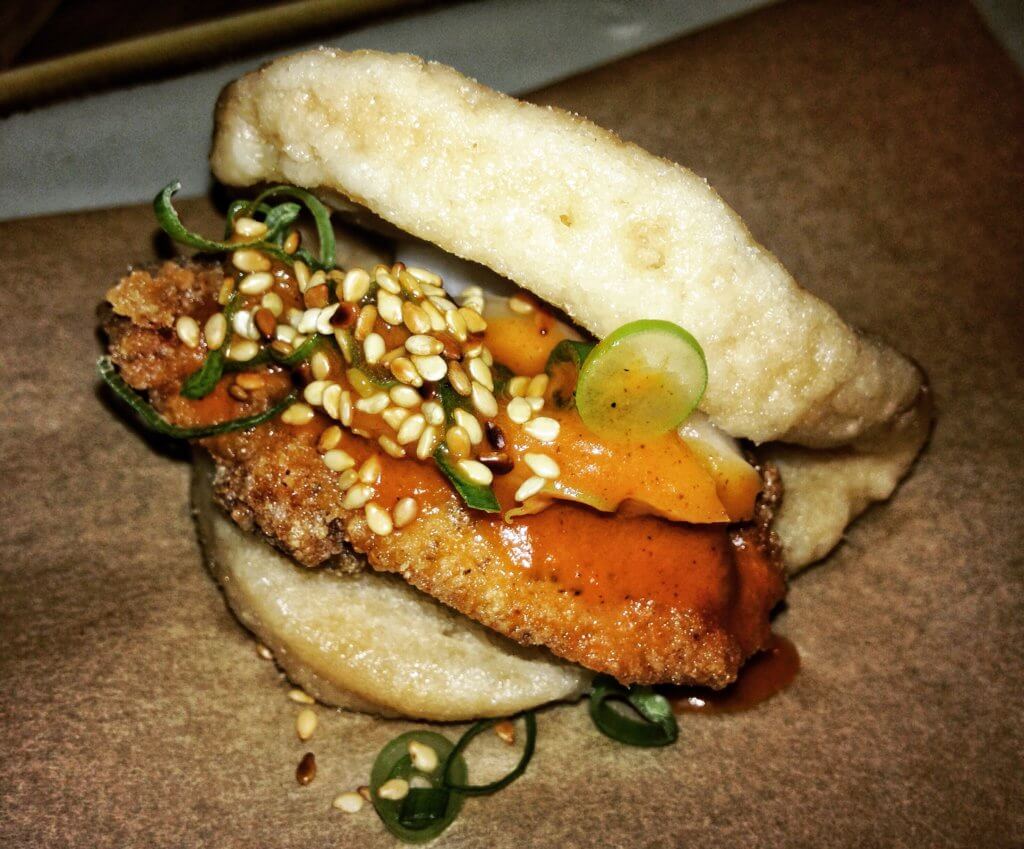 We were then presented with a bowl containing braised beef short ribs, Asian vegetables and jasmine rice.  The smell coming off this dish was fantastic.  Just one whiff transported me straight to the Far East.  It was intoxicating and got me really excited about tasting it.  Sadly, the flavour did not live up to expectations.  Yes the meat was rich and tender, but overall the dish was bland.  I have no idea how something can smell so incredibly appetising but then fail to deliver on taste.   I hadn't actually spotted the little pots of sauces on the table, which was a shame as they probably would have given this course the extra bit of ooomph it needed.
At this point I was pretty well stuffed but there was still one more course to go.  This was the chicken tang: a roast chicken broth with poached chicken, bean sprouts, egg, ginger sauce and noodles.  This is exactly the sort of thing you should be eating on a cold, damp November night.  I could feel that ginger sauce valiantly fighting off any winter lurgies that may have been hanging around.  Chicken soup is always a winner when you need bucking up and when it comes packed with all sorts of lovely extras, like that soft boiled egg, it's a sure fire hit.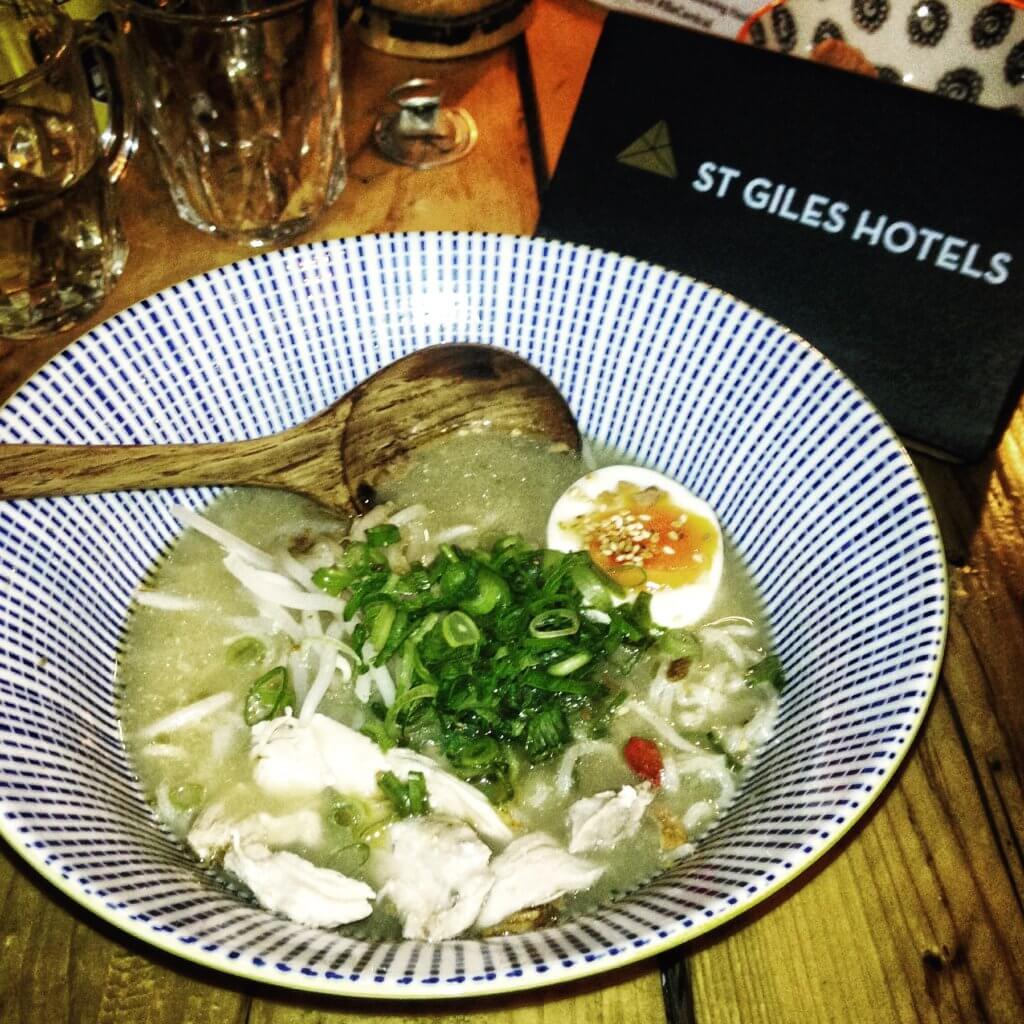 Tang is a charming little bolthole, where you can eat the Asian equivalent of soul food and pretend that the outside world doesn't exist.  It helps that there are no windows – not as grim as it sounds, honestly – so you can forget that you're on that nasty corner by Tottenham Court Road tube, the Dominion Theatre and a Crossrail crater.  The menu is extremely reasonably priced – the most expensive dish is £10 – and the servings are generous.  I loved the extra little touches, like the beautiful crockery, that made the place feel more like someone's kitchen instead of a restaurant.  Avoid the soulless chains and seek this place out because Tang puts the heart into an area of London that needs it most.
Tang London, 111 Great Russell Street, WC1B 3NQ
Many thanks to Talker Tailor Troublemaker, Colin Woods and St Giles Hotels for inviting me to the launch of St Giles 360.  All views, as ever, are my own.