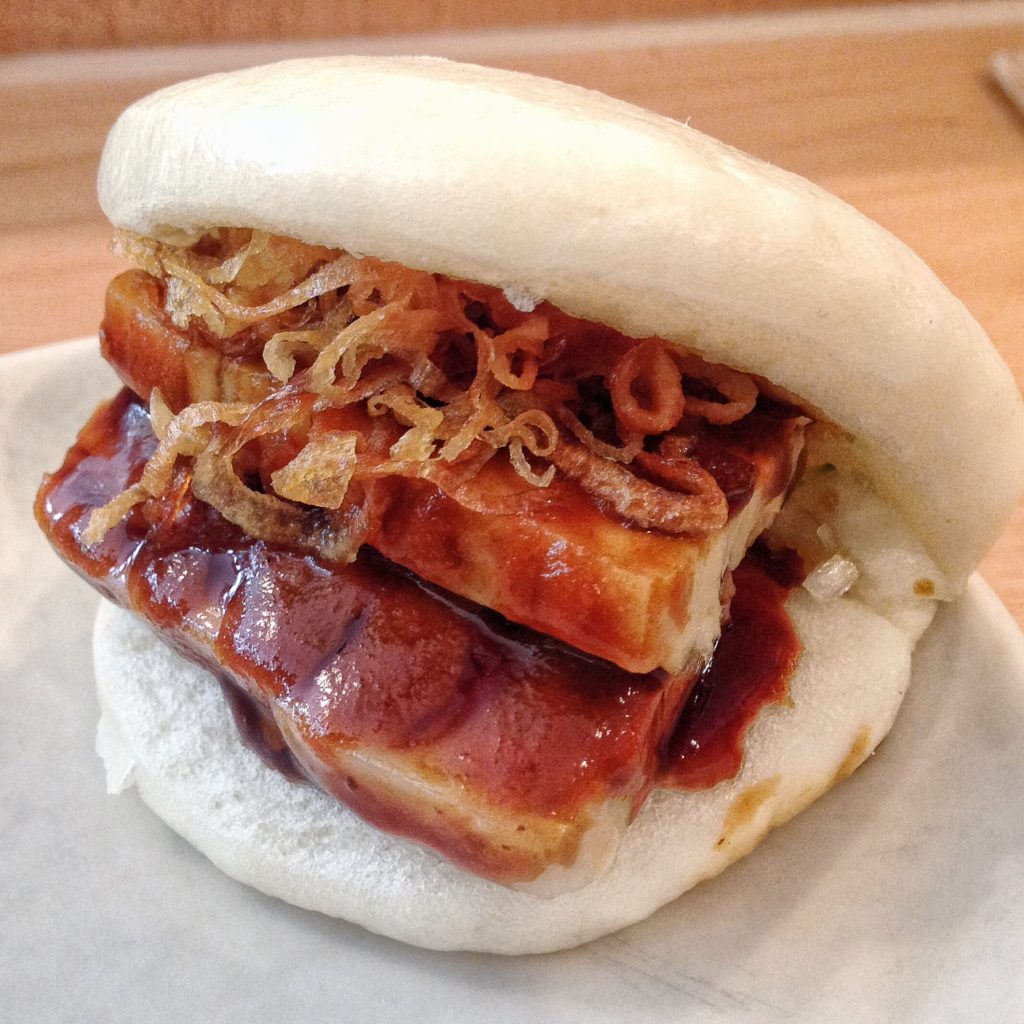 I used to date a guy whose motto was "we don't queue, we don't pay, we just large it".  Many years later, I can safely say that I do pay and I'm not really sure that I large it.  I do also often find myself queuing, much as I dislike it.  Therefore queuing for a restaurant is something I try to avoid, especially when there are plenty of bookable, queue-free options around and when London weather is not exactly queue-friendly.  This is why I had never been to Bao.  Until now.  And yes, I did have to queue.  And yes, it was totally worth it.
A bao is a Taiwanese steamed bun made with milk and filled with all sorts of lovely things.  Bao the restaurant started life as a stall in Netil Market where these little buns proved wildly popular.  The team then opened their first restaurant in Soho in 2015 (a second one is about to open in Fitzrovia).  It's very much a no-frills sort of place, resembling a wood panelled cloakroom with some tables and a counter.  The menu is deceptively simple – some baos, some other small plates, some side dishes.  However, the food itself is intriguing.  Pigs blood cake, erynjii mushroom with century egg, guinea fowl chi shiang rice.  If this is indicative of Taiwanese cuisine then it has certainly got my attention.
I ordered a pork confit bao, the guinea fowl chi shiang rice and a fried Horlicks ice cream bao.  The pork confit bao arrived first; thick slices of pork smothered in sauce and crispy onions, and stuffed between a white doughy bun.  The pork fell apart as soon as I took a bite and the sauce was surprisingly spicy, which provided a pleasant contrast to the soft, slightly sticky bun.  To pack so much flavour in only a few mouthfuls of food shows some serious skill.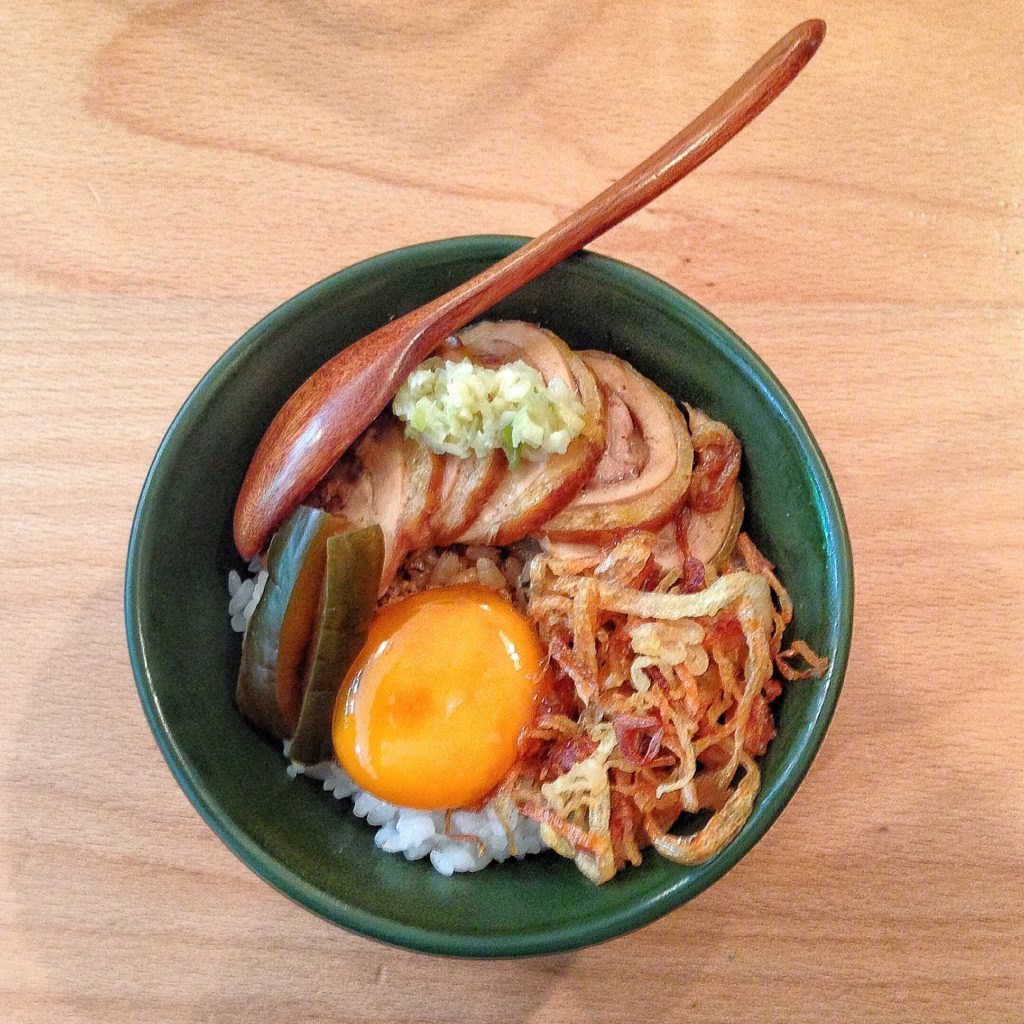 I had no idea what to expect from the guinea fowl chi shiang rice but it came presented as a rice bowl with the component parts sitting separately on the top.  There were guinea fowl slices, some pickles, crispy onions and an egg yolk all prettily arranged over sticky rice.  The prominent flavour was tangy and a little sour, offset by the richness of the egg yolk; however the delicate guinea fowl felt a little lost amongst everything else.  It was a pleasant dish but didn't set my palate on fire.
The Horlicks ice cream bao was the dish I was most looking forward to.  Horlicks is such an old fashioned flavour, so I was surprised to see it pop up on the menu of a very millennial restaurant.  What a great idea for ice cream though!  It's malty, creamy and comforting.  The slightly sweet bun even reminded me of the bread and butter that I used to eat at my grandparent's house.  Such a simple dish, but everything that a dessert should be.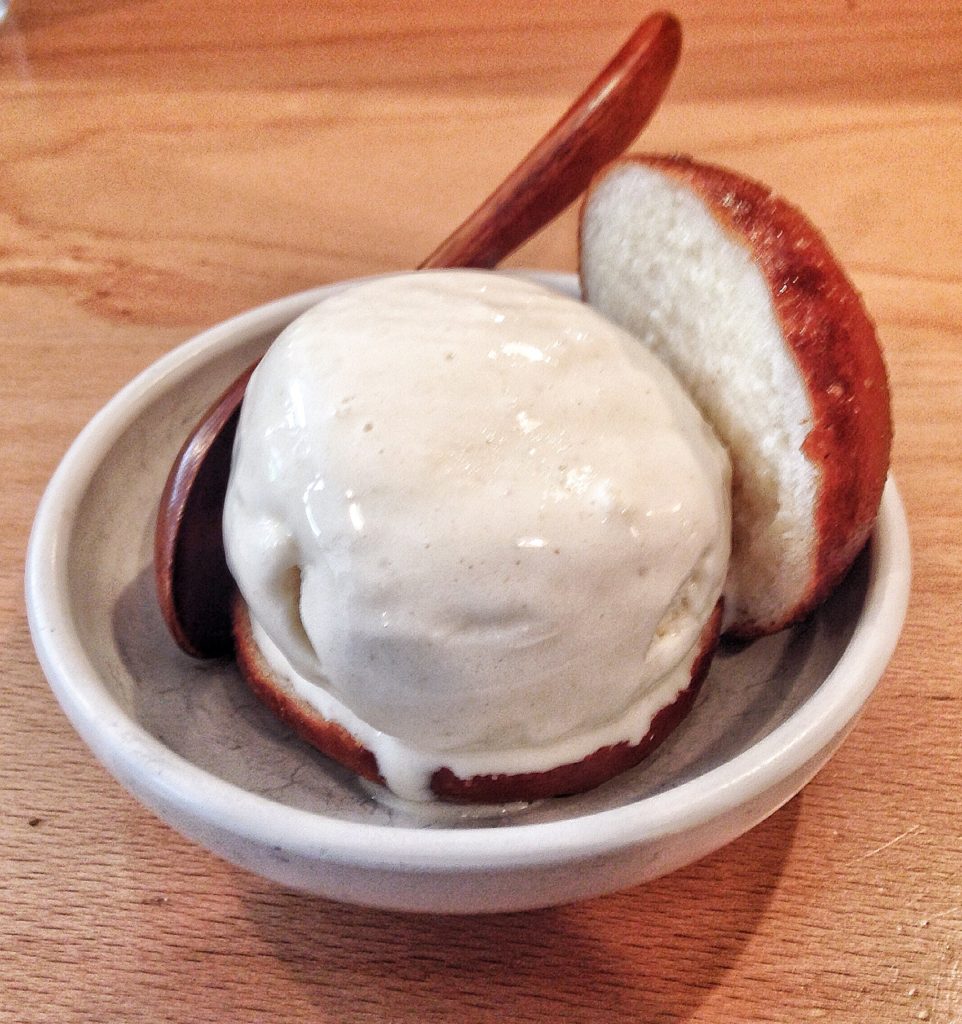 The drinks menu is as curious as the food menu.  A mind-boggling array of teas are available, alongside beers, ciders and sakes.  What wasn't mind-boggling was the price.  You can eat well here and still have change from £20 – a rarity in London these days.  So while I'm still more than a little queue-shy, the diversity of dishes and the bold flavours available at Bao will certainly be tempting me back.  As long as it's not raining.
Bao, 53 Lexington Street, W1F 9AS
£16 for three dishes without drinks