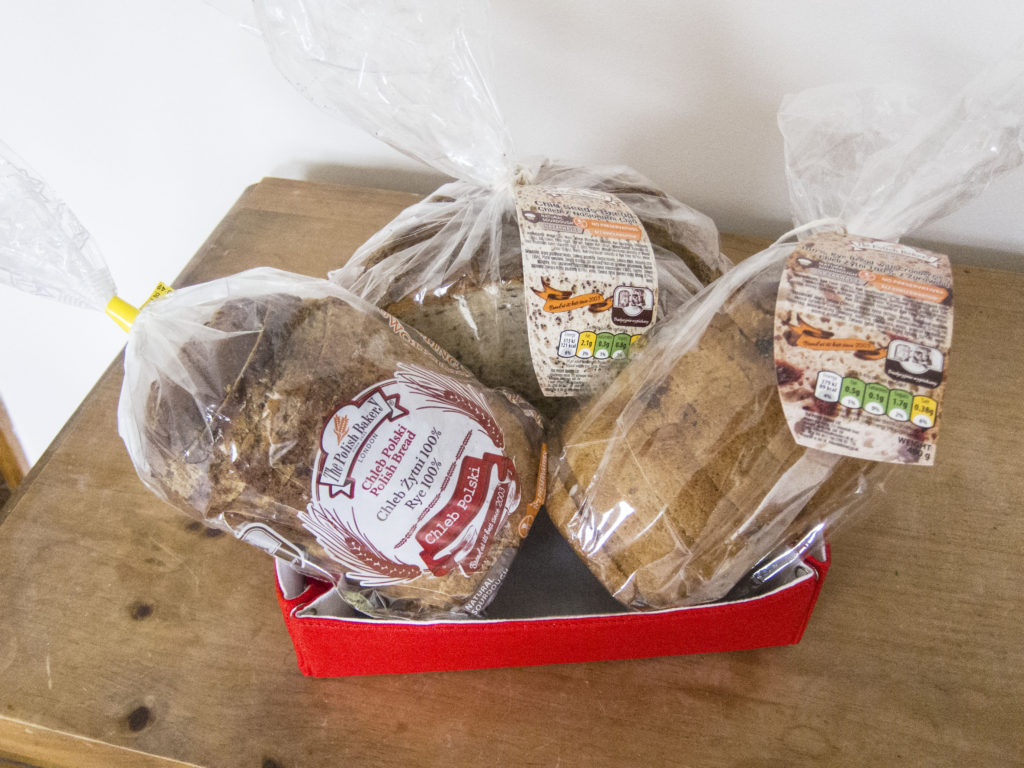 In the murkiness of a post-Brexit world, there is one thing for certain.  Living in London has allowed me unparalleled access to a huge array of cultures and new experiences.  I feel so lucky to be able to choose from cuisines as eclectic as Eritrean or Ecuadorian, Swedish or Swiss.  However, I do have a weakness for food from one area in particular – and that's Poland.
I travelled to Krakow last year where I engaged in acts of unspeakable gluttony.  It's very difficult not to overindulge when you are confronted with delights such as pierogi, boar steak and apple cake. Fortunately the large Polish community within London means that I am able to continue stuffing my face while saving on the air fare.  Most recently, I was introduced to The Polish Bakery who offer a range of breads and cakes vast enough to satisfy even the most dedicated carb-loaders out there.  The Polish Bakery is a family-run business based in Wembley, and is the oldest Polish bakery in London.  Their bread is based on traditional recipes, with many ingredients imported from Poland.
I tried three different breads from The Polish Bakery: chia seed, rye, and rye with cranberries.  Chia seeds are very much in foodie fashion at the moment; my Instagram feed is full of photos of chia seed pudding.  Chia seed bread, however, is a new one on me.  It tasted like a lighter version of sourdough, slightly nutty with a hint of yeastiness.  It also makes fantastic toast!  I'm not a proponent of superfoods or "clean eating" but, for those who are, chia seeds are alleged to be full of antioxidants, Omega-3, fibre and protein.  So this is a way to get a relatively guilt-free carb fix.
Both of the rye breads were delicious.  I tend to avoid rye bread as it's often like chewing on a bit of carpet underlay.  However, the rye bread from The Polish Bakery was surprisingly light and soft.  The rye bread with cranberries was a particular delight; a combination that I have never tried before but that worked really well.  Again, it makes great toast.  Loaded up with butter, it would give a quirky twist to a traditional afternoon tea.
My carb-fest didn't stop with bread, however.  I also tried two of the many cakes available from The Polish Bakery: a fruity cheesecake and – hurrah – apple cake.  Both cakes came supplied as huge doorstop-style slabs, in true Polish fashion.  The cheesecake wasn't overly sweet, which I liked, and the fruit cut through the density of the cream cheese.  However, it was the apple cake that really got me going.  I had some stunning apple cake when I was in Krakow, warm and rich with cinnamon, so my expectations were already high.  I decided to warm up the cake from The Polish Bakery and the smell that filled my kitchen was heavenly.  The apple filling oozed out onto the plate like the best kind of comfort food.  It tasted exactly as I expected it to: apple crumble in cake form.  Delish!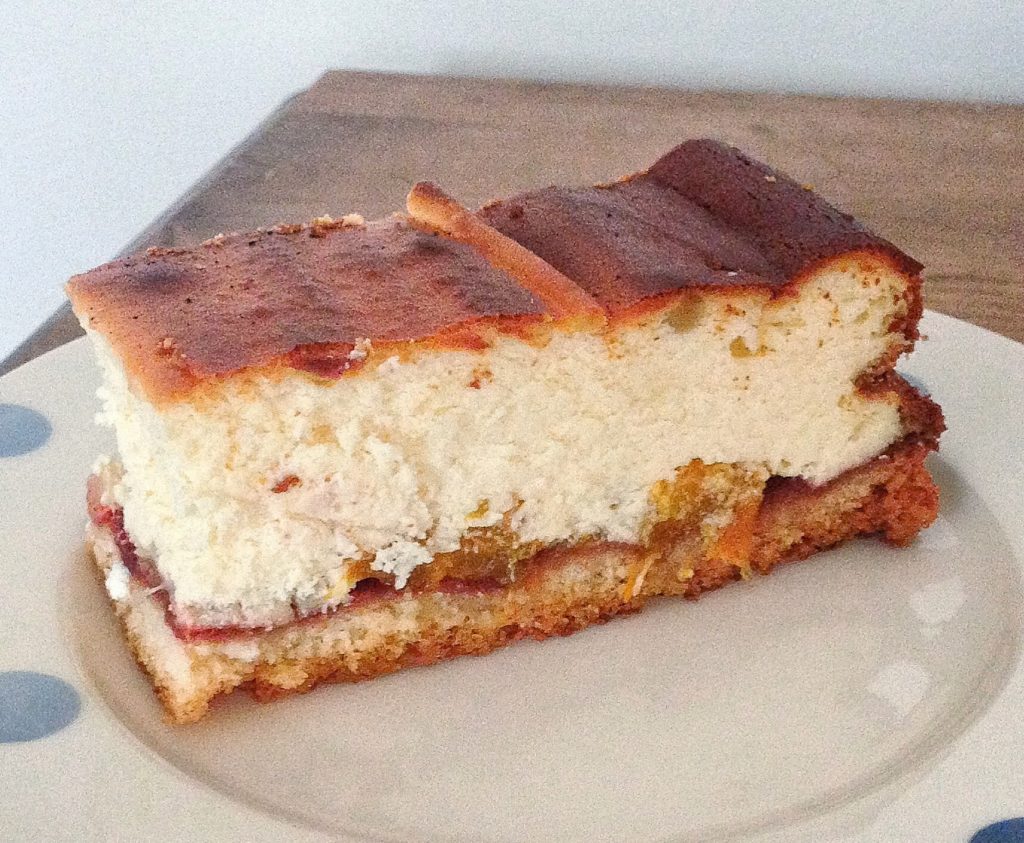 I have one – very minor – criticism.  Both the cheesecake and the apple cake used the same thin sponge base, which tasted a bit inauthentic and seemed out of place in both cases.  I would have preferred the cheesecake with the more traditional "buttery biscuit base" to add a bit of texture, and the apple cake really didn't need a separate sponge base at all.  However, this wouldn't stop me from buying more cakes from The Polish Bakery, especially now that I have seen the drool-worthy range available on their website.
So my love affair with Polish food continues and doesn't look like it's going to end any time soon.  I'm grateful that – for the time being – I live in a world where I can get my greedy mitts on amazing, fresh European food.  It's not just about eating, it's about a growing understanding and appreciation of the communities and cultures around us.
The Polish Bakery very kindly supplied me with a selection of their products but all opinions are, as ever, my own.
http://www.thepolishbakery.co.uk/