Taking A Bite Out Of….Venice (Part 1)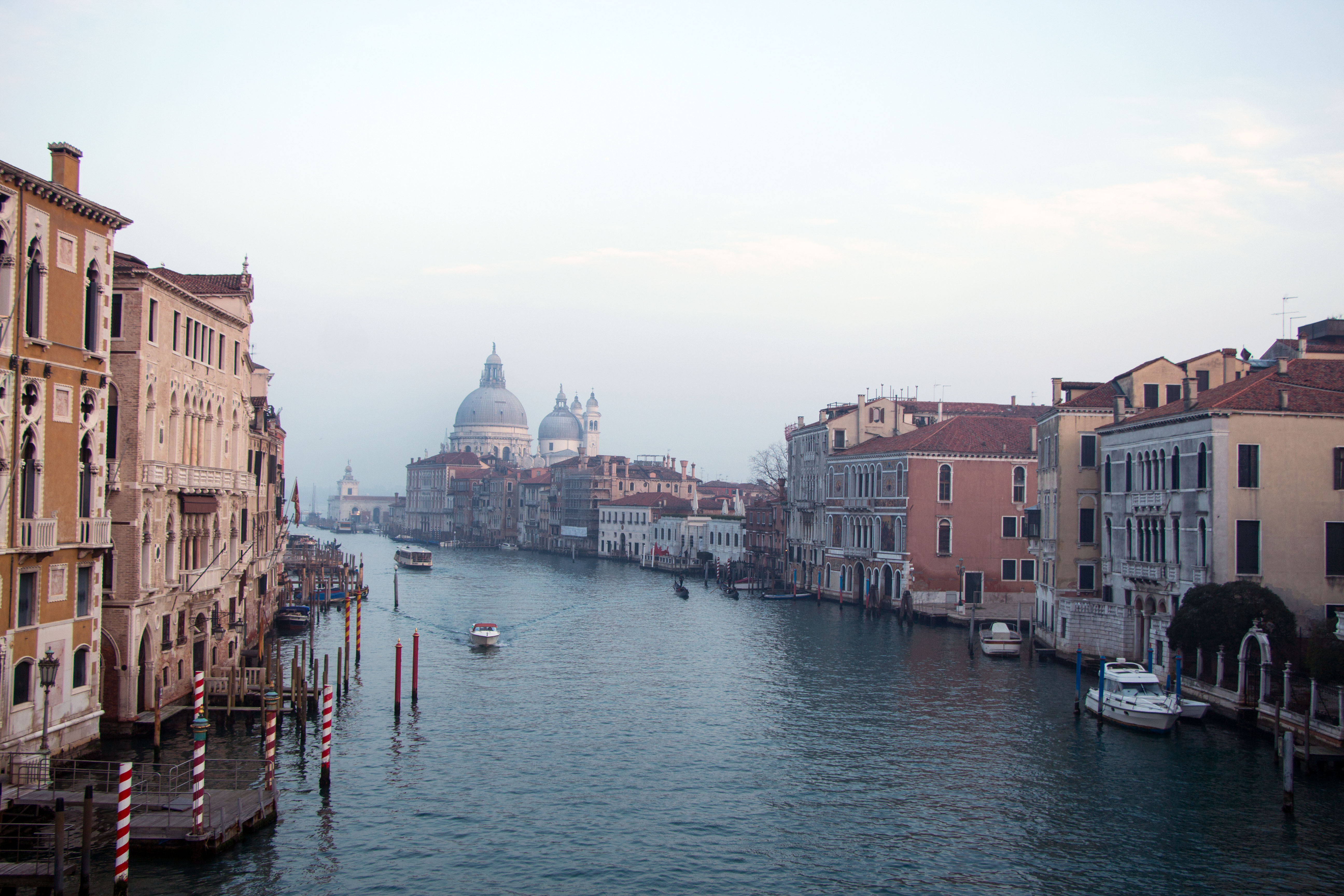 Thank God for Skyscanner and the boredom of a long, dark winter.  One spur of the moment decision later, and I'm off to Venice for the first time ever.  How have I waited so long to visit this most beautiful of cities??  I envisaged dimly lit alleyways, hidden squares, and narrow bridges over dark water.  Mist rolling in from the lagoon and echoing footsteps.  A place that has inspired tales of murder, lust and the supernatural.  It did not disappoint.  However, Venice may be a place of great beauty, but I had read that it is not a place for great food.  Apparently you should consider yourself lucky if you manage to eat somewhere that is average.  Hmmm…not a good outlook.  So I was determined to hunt down good food in Venice – that wouldn't break the bank.  A tricky proposition?
On my first night in town I completely failed at this.  Despite my landlady recommending several restaurants nearby, they were either fully booked or closed for the winter.  I decided to fall back on Trip Advisor and chose a nearby restaurant with plenty of good reviews – Osteria Ae Sconte.  Not only did the Trip Advisor app have the restaurant placed incorrectly – so it was actually nowhere near my apartment – when I did eventually find it, it was disappointment heaped upon disappointment.  It was lit in such a way that it resembled a service station cafe and the quality of the food wasn't much better.
A caprese salad was served where the "green" element was made up of rocket instead of fresh basil – how any self respecting Italian chef could let that leave the kitchen I do not know.  I actually ate a far superior example of this in Byron Bay, Australia, for God's sake!  I skipped the primi platti and went straight for the secondi – cuttlefish cooked in it's ink and served with polenta, which is a local delicacy.  The polenta looked and tasted like it had been bought from a supermarket and warmed up in the oven.  I couldn't eat it.  The cuttlefish was heavy and uninspiring.  Even more horrifying was the bill; the whole sorry lot totalled 56 euros.  For one person.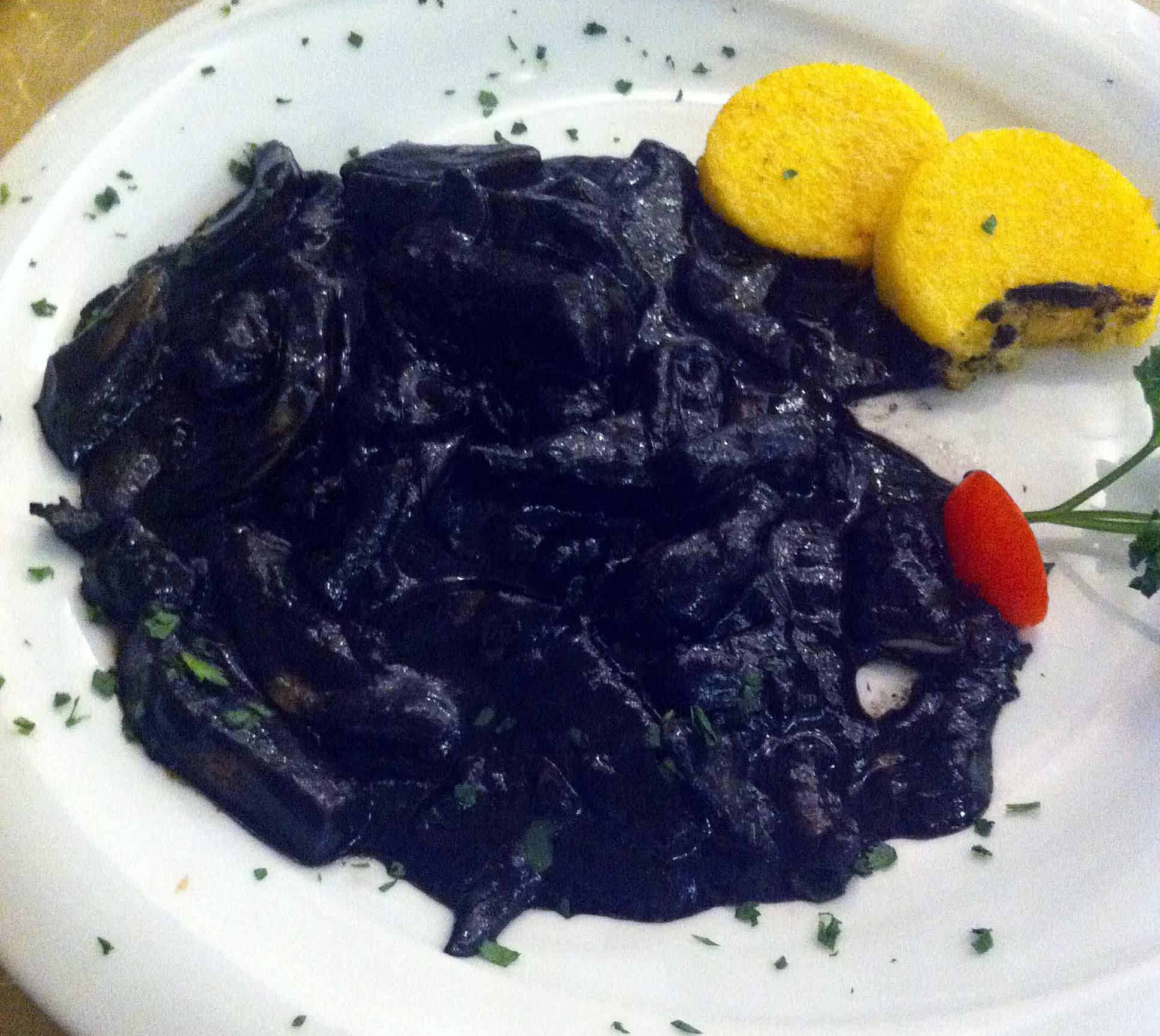 Cost was a problem that raised it's ugly head repeatedly during my stay in Venice.  In a country where four courses are the norm – antipasti, primi, secondi, dolce – and in a city where each of those courses costs roughly between 15 and 25 euros, dining out can be an expensive experience.  Burned from my evening at Osteria Ae Sconte, I decided to limit myself to one "big" meal per day and to graze on whatever I fancied during other times.  Fortunately there are endless opportunities for snacking, from all the wonderful bakeries scattered throughout the city to the local bacaros – the Italian version of a tapas bar where you can grab a drink and small snacks known as cicchetti.  When visiting the island of Burano, I sampled a pane Napoli – warm, soft folded bread with chunks of pancetta throughout.  So simple but perfect on a cold day.  I also couldn't resist nipping in and out of the various pasticceria.  The smell of fresh baking as you walk past one of these can tempt even the staunchest of dieters!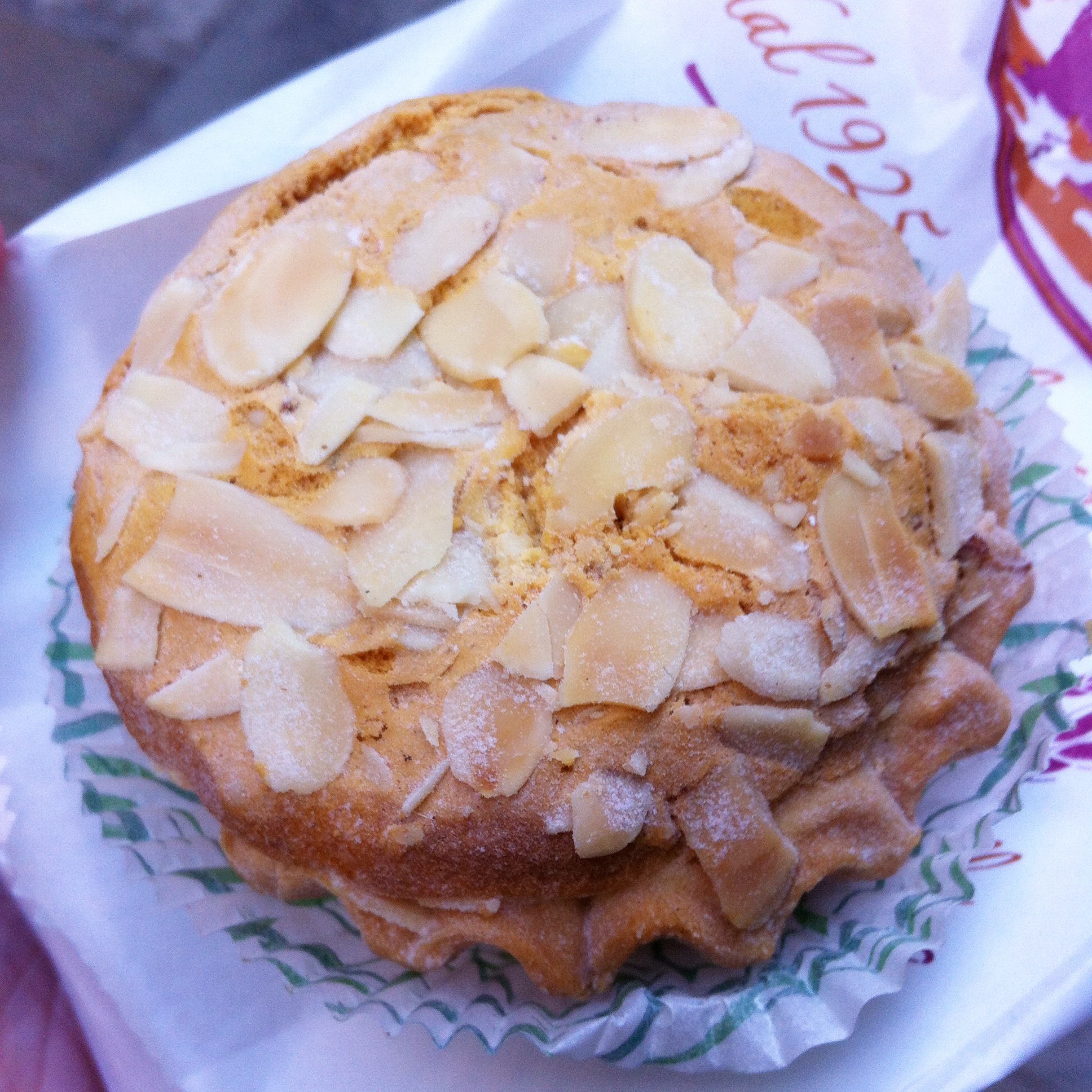 So did I ever manage to find a restaurant that served good, reasonably priced food?  Stay tuned to find out….
Osteria Ae Sconte, Castello 5533, Corte Perini – S.Lio