Taking A Bite Out Of….Venice (Part 2)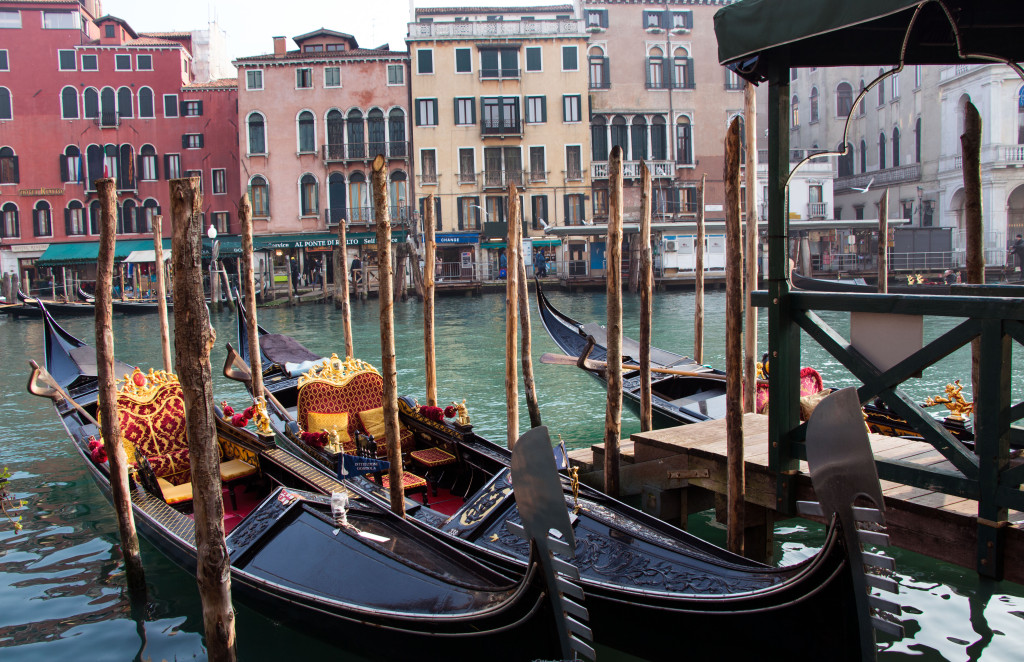 I was starting to get more than a little disenchanted with Venetian dining.  Everywhere was just so damn expensive!  After wandering for what felt like hours on Saturday night, trying to find a suitable restaurant, I was almost ready to give up and head back to the apartment in a sulk.  However, I then remembered walking past an interesting little restaurant earlier that day – and amazingly I actually managed to find it again!  Osteria Alba Nova was cosy, dimly lit, and had an appealing menu that didn't cost the earth.  My smug satisfaction only increased when I was directed towards their specials board – wild boar, guinea fowl, duck….  I knew I had stumbled onto something good.
In complete contrast to my experience at Osteria Ae Sconte, my food took a respectable amount of time to be served, reassuring me that someone was actually cooking it from scratch.  My first course of spaghetti with cuttlefish and an ink sauce was incredible.  I had been a little worried that I would find the dish too heavy, even more so when I saw the generous size of the portion, but this was not the case at all.  Ink based dishes can be very rich but this was light and infinitely edible; I cleared my plate and would gladly fly back to Venice just for another bowl.  Next up was duck in a pomegranate sauce.  It didn't look like much on the plate but the tender and delicately spiced meat was delicious.  I got the impression that this is a family run restaurant – there only seemed to be three people working there and the service was charming without being overbearing.  I know of quite a few London restaurants that should take lessons from this place!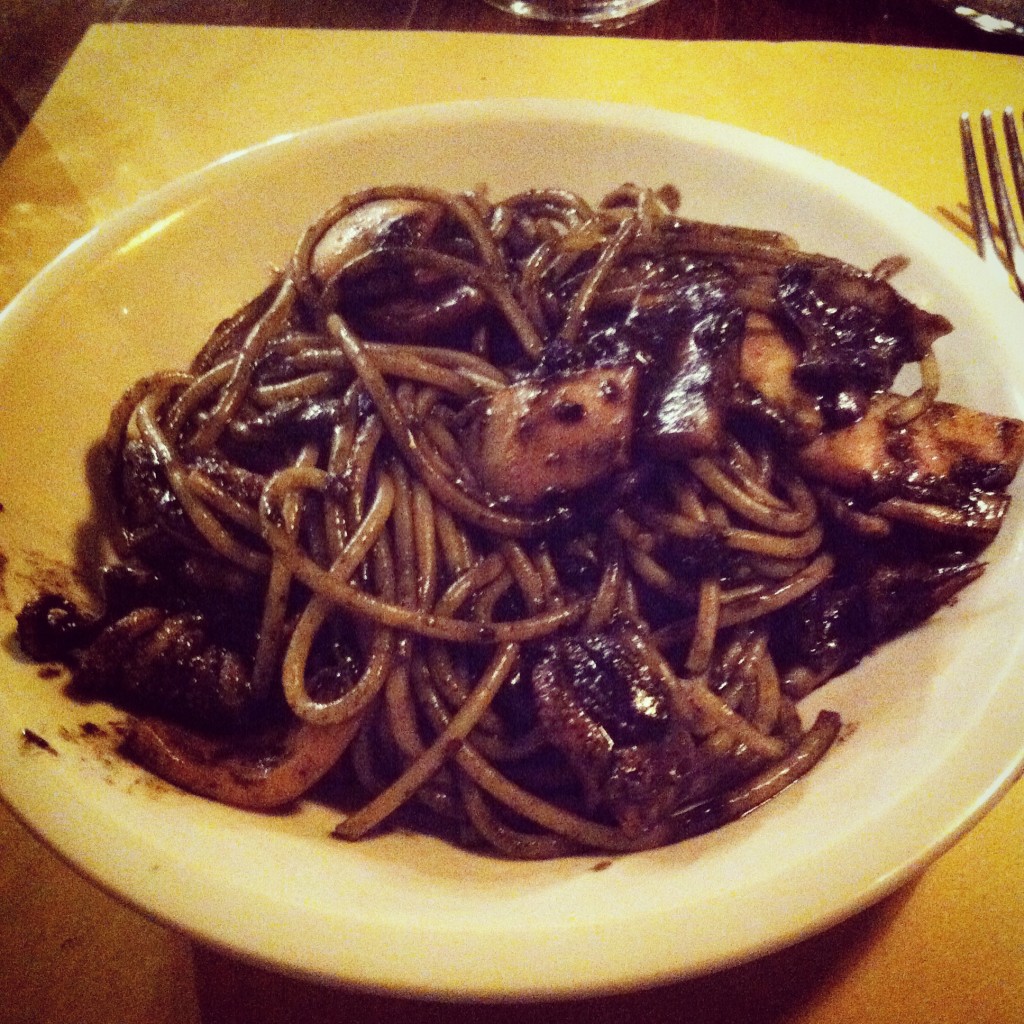 The next day the sun was shining, I could almost convince myself that it was warm, and the Grand Canal was at the height of it's beauty.  Only one thing could complete this picture: pizza.  I don't know where this sudden craving came from.  I never order pizza when I dine out and I was right next to the Rialto of all places, an area crammed with "menu turistico" and lurking waiters, poised to ambush the unsuspecting tourist.  Plus, I had been reliably informed that pizza in Venice is rubbish.  However, I had passed a restaurant called Vinaria several times over the course of my visit and thought it looked worth a try – sleek, smart, not tacky, and with a collection of locals gathered in the bar area.  So is it possible to find decent, inexpensive pizza in the heart of Venice?  With 17 different varieties on the menu at Vinaria, you would struggle to find at least one that you didn't like.  I chose the "Fogher" – radicchio, gorgonzola and walnuts.  It's a good sign when even the crust tastes amazing and, at 10 euros, it really was a bit of a bargain.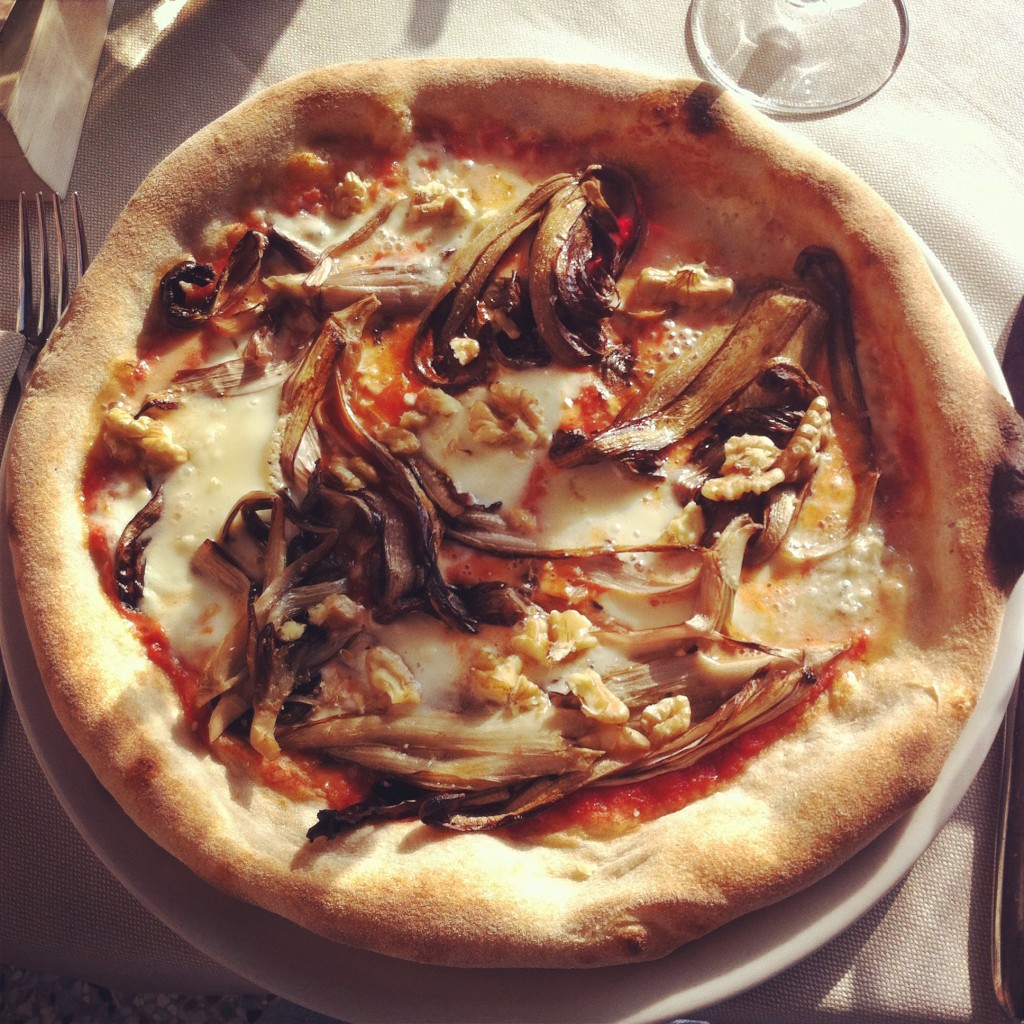 A trip to Venice wouldn't be complete without making like a local and visiting one of the city's bacaros.  These little wine bar cum tapas joints are spread throughout Venice, and are usually packed full with people propping up the bar and chowing down on cheap yet tasty snacks.  There was a bacaro only a few minutes from my apartment – Osteria da Filo – which attracted masses of people every night.  So many people couldn't be wrong, could they?  I braved the crowds on my last night and was glad that I did.  Cheap (and GOOD!) wine by the glass and a range of nibbles such as mini sandwiches, toasts, hummus, and meatballs, plus a buzzing atmosphere and some great music makes it a place well worth visiting.
So….Venice…..one of the most beautiful cities in the world but is it's reputation for poor dining justified?  On the surface perhaps it is, but if you are prepared to put in a bit of effort and scratch the surface, perhaps venture away from the touristy areas, then you will be rewarded.
Osteria Alba Nova, Lista vecchia dei bari, Santa Croce 1252
Vinaria, Riva del Vin, San Polo 1097
Osteria da Filo, Calle de Tintor, Santa Croce