Taking A Bite Out Of….Krakow (Part 1)
Winter in London is a bit of a non-event really.  On the rare occasion that it does snow, you can guarantee nothing but grey slush and deadly pavements in a matter of hours.  So this year, I decided to escape the capital for somewhere that can offer a proper winter.  The Polish city of Krakow did not disappoint.  Not only did it provide lots of fluffy white snow for me to jump around in, it is also the best place to experience good, hearty winter cuisine to warm you through.
My first meal in Krakow set the tone for my visit.  Braving the drunken hoards of the Old Town, I headed to Pod Aniolami, a traditional restaurant located in a 13th century cellar and former residence of Krakow's goldsmiths.  Lit by candles and roaring open fires, this was a delightfully atmospheric introduction to the city.  Before my meal arrived, I was provided with a basket of rye bread and homemade lard with pork fat and bacon.  No bog-standard bread and butter here!  The stodge factor goes up to 11 in Krakow.  It tasted so good that it was an effort of will not to devour the whole lot.  Only the risk of ruining the rest of my meal stopped me.  Just as well really, as my first course was wonderfully decadent fois gras, fried in sweet Hibernal local wine, and served with homemade gingerbread and cranberries.  The gingerbread was a novel treat with the pate, but I would have preferred a few more cranberries as their sharpness was the perfect counterpart to what was an extremely rich dish.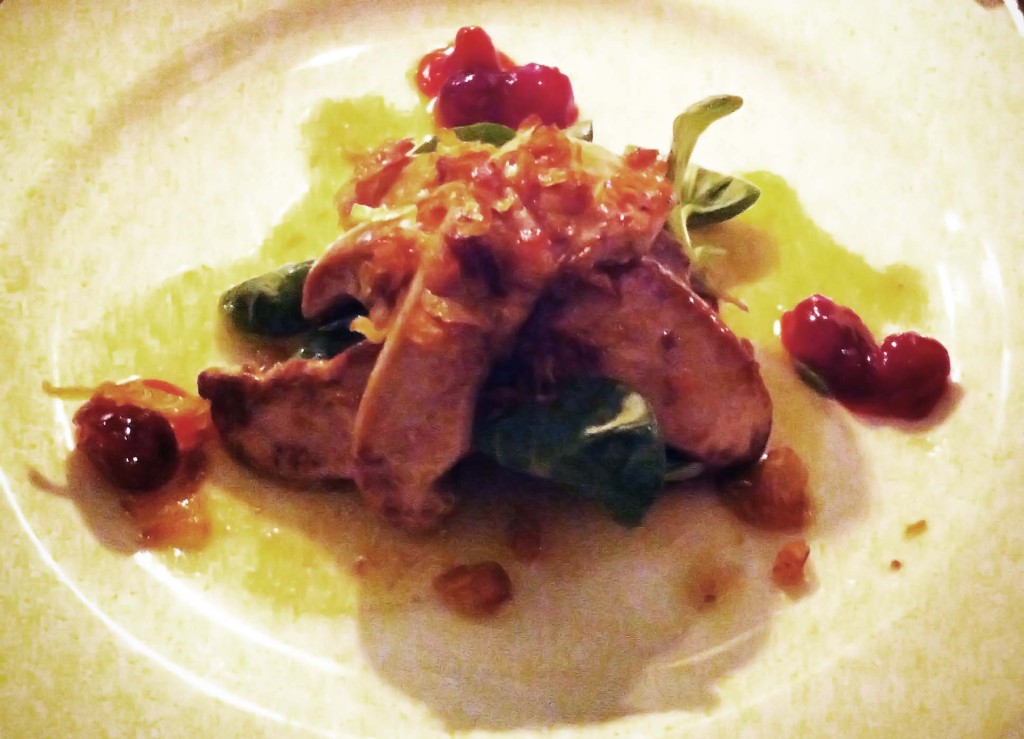 I had read about my main course before I even left the UK so I was particularly looking forward to it – wild boar steak marinated in juniper sauce, grilled over a beech hardwood fire and served with grilled bacon, green peppercorns and red cabbage.  If there is one dish that conjures up images of medieval Europe by its name alone, then this must be it.  Of course, it was so huge that I couldn't even come close to finishing it (especially after the lard and the foie gras!), but it was smoky and gamey and peppery with the sharp sweetness of red cabbage.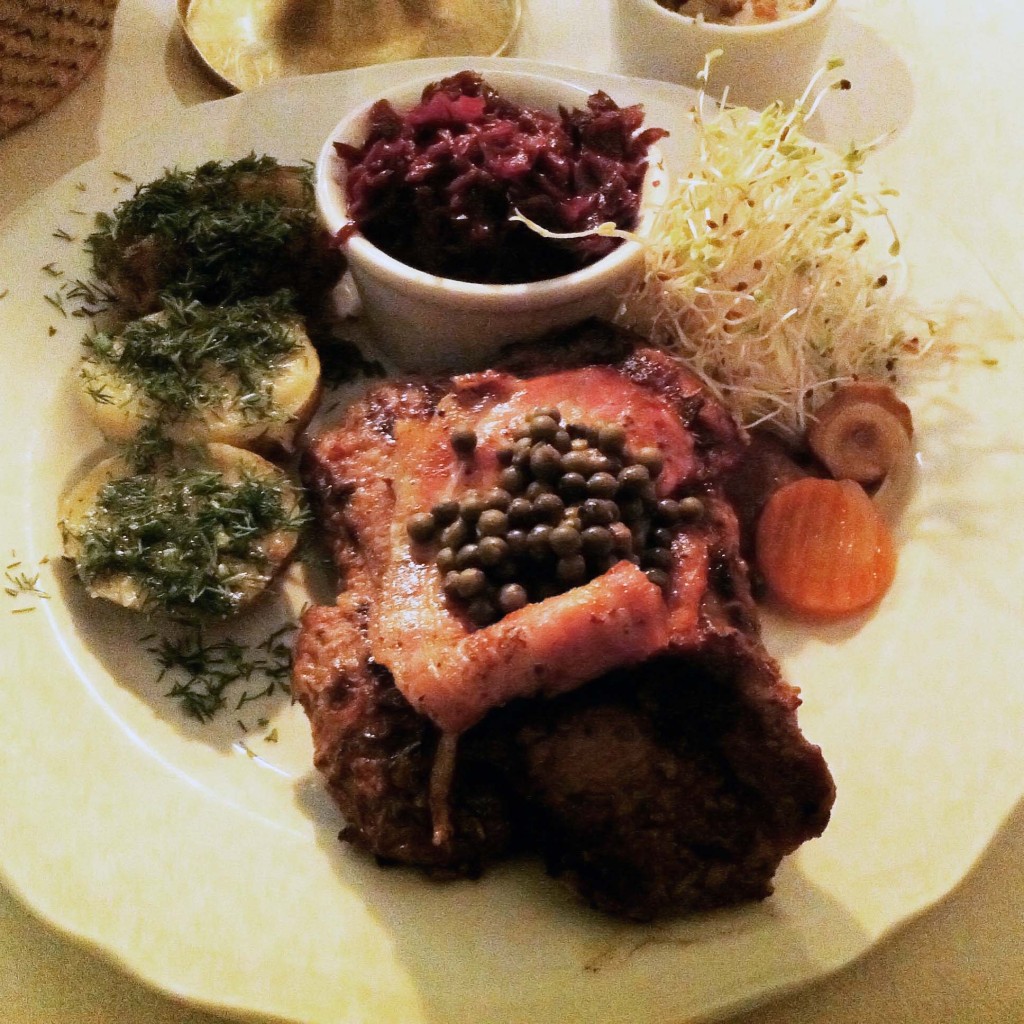 All of this was washed down with a Tyskie beer, but the real boozy stars of the show came after dinner.  Too stuffed to even consider a pudding, I opted to try one of the local liqueurs.  When I asked the waiter for more details on what these were, he brought over an array of colourful bottles and opened each one for me to sniff the contents.  It was a bit like being in the grown up version of the proverbial candy store.  I settled on a blackberry liqueur which was sticky and fruity and sweet – what's not to like?  Then, as if all of that wasn't enough, I was presented with a complimentary shot of homemade mint vodka.  It should have tasted like mouthwash, except it really didn't.  In fact, I could have drunk quite a few more shots were it not for the fact that I would have ended up like Mr Creosote.  "Just one more wafer-thin mint vodka?"