Tub 4 Grub/The Collective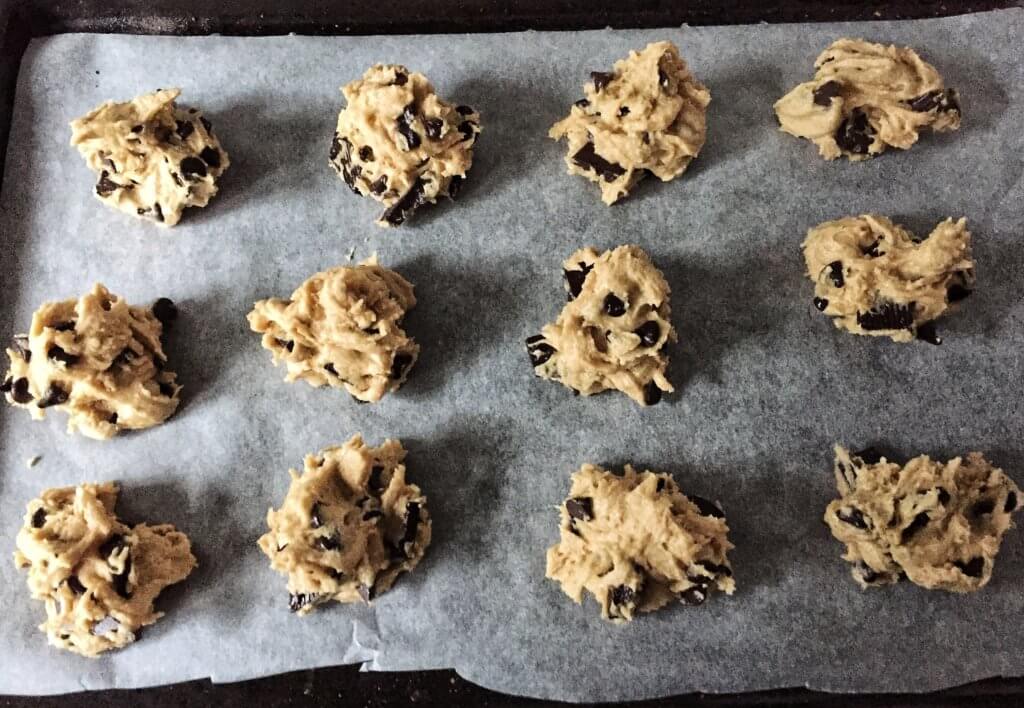 I have a confession to make.  I hardly ever cook.  For someone who writes about food, this is a little embarrassing.  The thing is, I used to love cooking.  I'm a total feeder.  I cooked for friends, colleagues and loved ones, and I would always go crazy, making more food than they could possibly eat.  I cooked for my boyfriend all the time.  In fact, I became a proper little domestic goddess, enjoying nothing more than getting out of bed at the crack of dawn to cook him an amazing breakfast.  We hosted parties together and I would push myself to produce fantastic dishes to impress his friends.  I baked him cakes and pies just because.  We grew fat and happy.  Then the relationship ended and a rug was pulled out from under my feet.  As he fell out of love with me, so I fell out of love with cooking.
But sometimes life gives you a much-needed kick up the backside.  For me, this came in the form of The Collective and their Tub 4 Grub campaign.  The Collective make yoghurt.  You may have seen their tubs in your local supermarket.  Initially started in New Zealand, they were so successful that they expanded to the UK.  With interesting flavours like honeyed plum with stem ginger, Russian fudge or wild blueberry, it's not difficult to see why they are doing so well.  But they also give a little something back.  Tub 4 Grub is an initiative that they started to support Action Against Hunger, with the goal of raising £20,000.  Once you've eaten your tub of The Collective yoghurt, don't throw it away.  Wash it out, fill it with goodies (ideally ones you have made yourself), personalise it, then give it away to someone who needs a treat.  All tubs sold will raise money for Action Against Hunger and the team will donate a further 50p if you share your good deed on social media.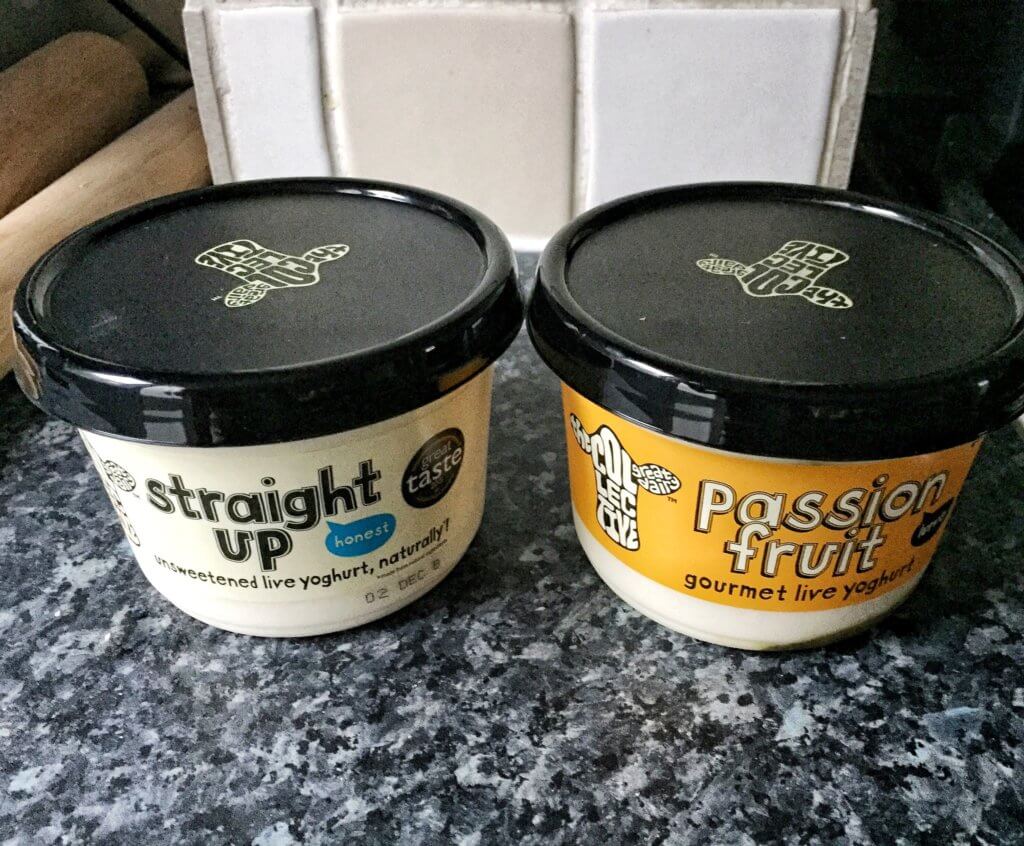 I think this is a really lovely idea so, when I was approached about participating, I jumped at the chance.  And I knew exactly who I wanted to donate my tub to.  CARAS is a charity based just around the corner from me in Tooting.  They support refugees and asylum-seekers, particularly women and children, through a range of services such as mentoring, outreach and training.  Now, more than ever, it feels appropriate to do something, even if that's only a small thing like baking biscuits.  Here was a reason to get back in the kitchen.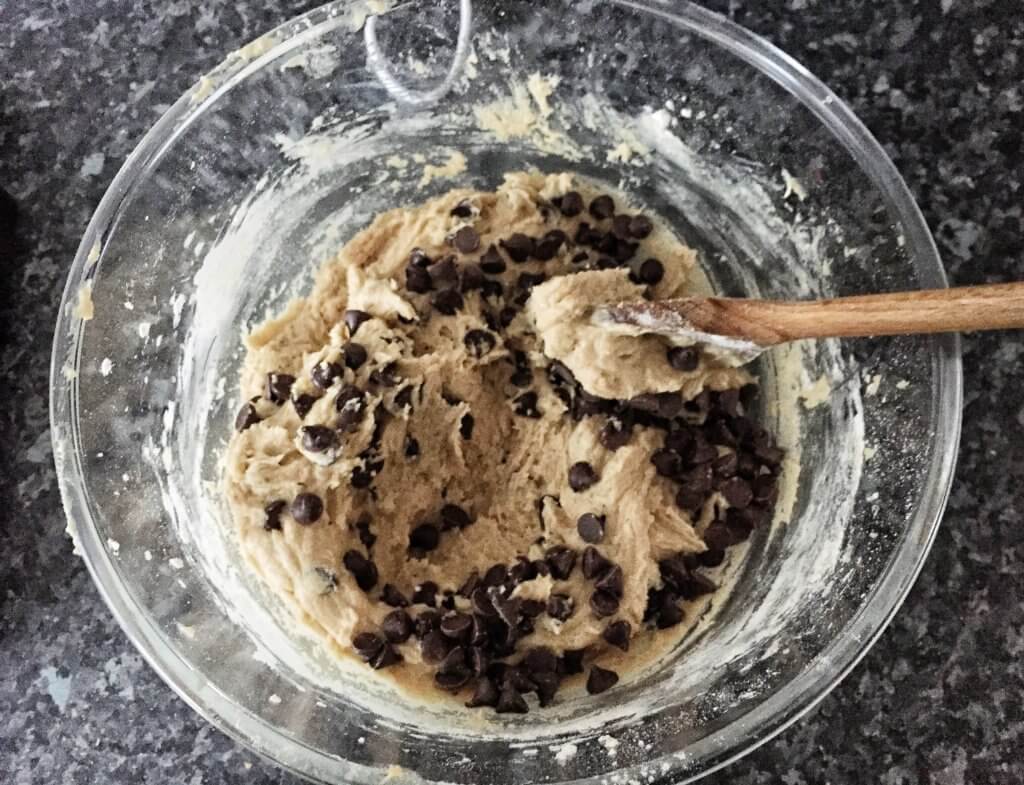 There are a few recipes on the Collective website, but I decided to make chocolate chip cookies because, well, who doesn't like chocolate chip cookies.  Plus, biscuits are generally really easy to make and I'm more than a little rusty when it comes to baking.  I followed a great recipe from the BBC Good Food website, which was quick and straightforward.  Ok, so my cookies didn't look quite like the photo on the BBC website…..  But they tasted good which is the main thing.  I filled up several tubs, labelled them and set off to CARAS.  A children's group was running as I arrived.  Despite the dreary weather, the children were playing outside, running about and laughing – which is exactly what children should be doing.  I don't know where they came from and I don't know what they have been through, but I sincerely hope that life for these kids will only get better from now on.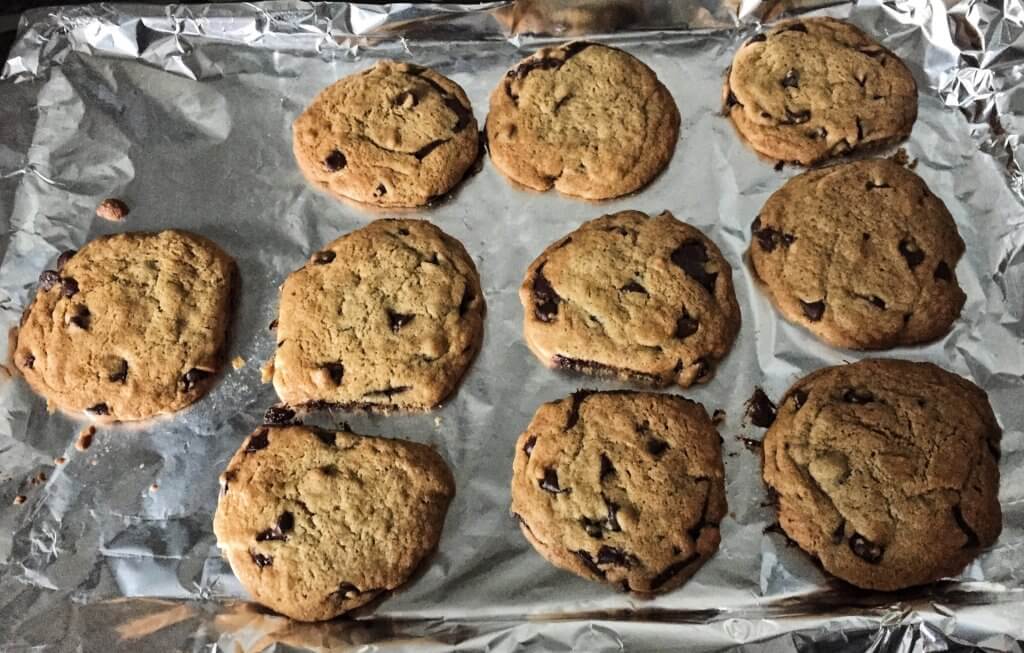 The team at CARAS were so lovely and were also very kind about my slightly rubbish cookies.  What's more, I began to remember why I used to enjoy cooking.  I guess it's twofold.  Firstly, creating something is always pleasing.  You feel like you've achieved something, even if it's some squished biscuits that you can make in a morning.  Secondly, the act of sharing food is incredibly meaningful.  Not just from the sense of pride that you get when someone enjoys your cooking, but also the connections that you make as a result.  So I'd like to say "thank you" to The Collective for giving me the motivation to dust off my pots and pans, dig out my apron and use something other than the microwave.  And my friends had better watch out because I'm going to be making you fat once again!
Thanks to The Forge and The Collective for introducing me to the Tub 4 Grub campaign.  If you want to take part then visit The Collective website for more details and remember to share your efforts on social media using #tub4grub.