The Best Food and Drink of 2015
Yep, it's the end of another year so time for yet another list.  Here is my round up of the best things went into my mouth over the course of 2015:
Chicken Berry Biryani from Dishoom
I visited the Kings Cross branch of Dishoom all the way back in January but I still keep raving about their biryani.  Tender meat, fluffy rice, a good amount of spice….it ticks all the biryani boxes but has the added bonus of cranberries.  Plus the restaurant itself just looks so, so sexy.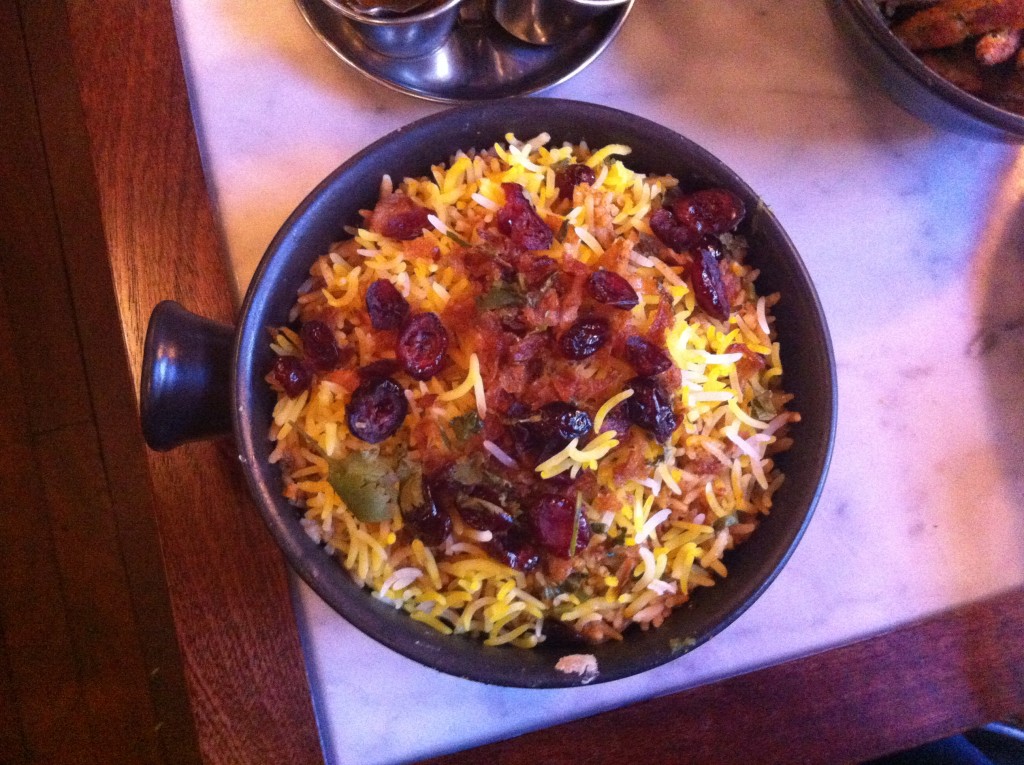 Spaghetti with Cuttlefish and Ink Sauce from Osteria Alba Nova
Good food can be hard to find in tourist-ridden Venice, but venture away from the main hubs and you will be rewarded.  Cuttlefish cooked in ink is a local delicacy and the small, family-run restaurant of Osteria Alba Nova in Santa Croce turns out a cracking version of this.  Ink dishes can be on the heavy side but this pasta dish was as light and tasty as can be.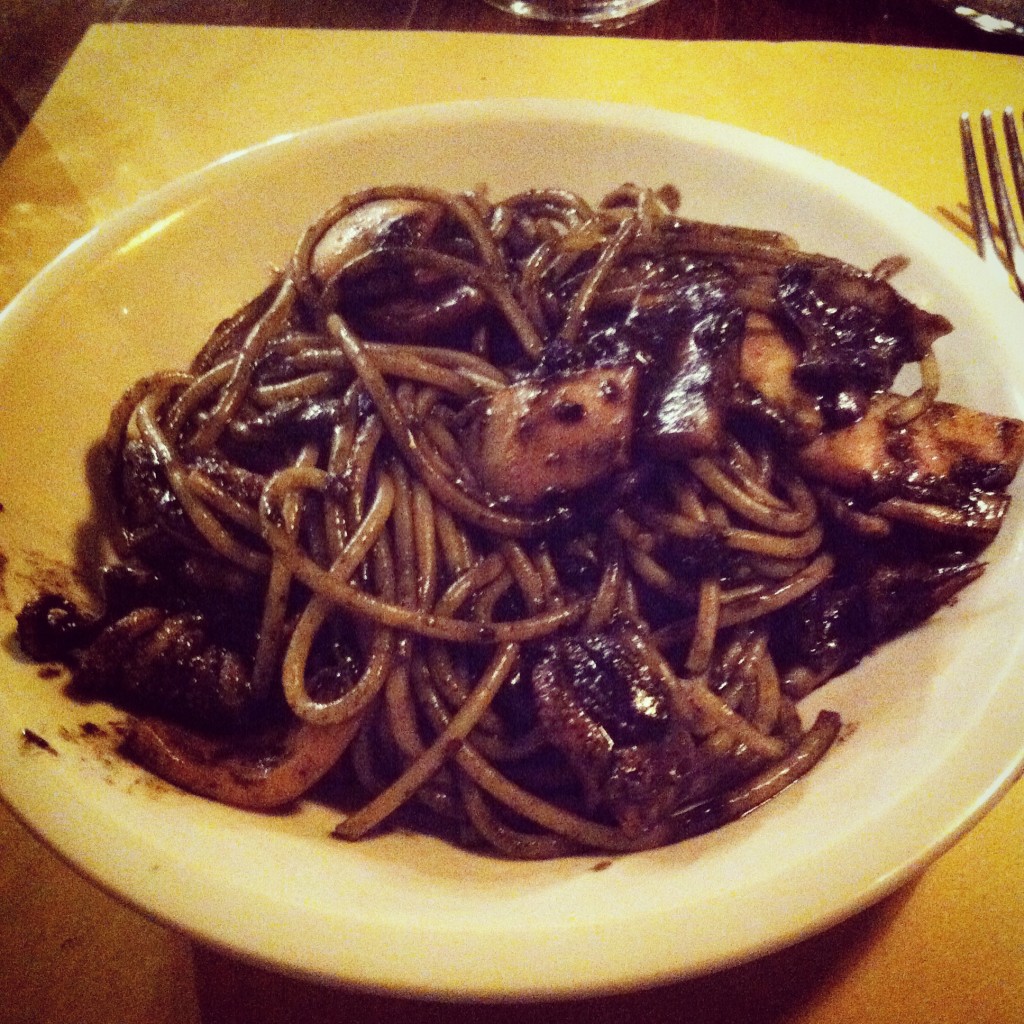 Confit Duck Burger from The Frenchie
Confit duck in a burger?  It sounds like it shouldn't work but, boy, does it ever…!  Juicy duck meat topped with crispy skin, truffled mustard, onion relish and your choice of cheese is about as naughty as you can get.  Everyone raves about the goats cheese version but my personal favourite is the smoked cheddar.  Find them at various markets around town.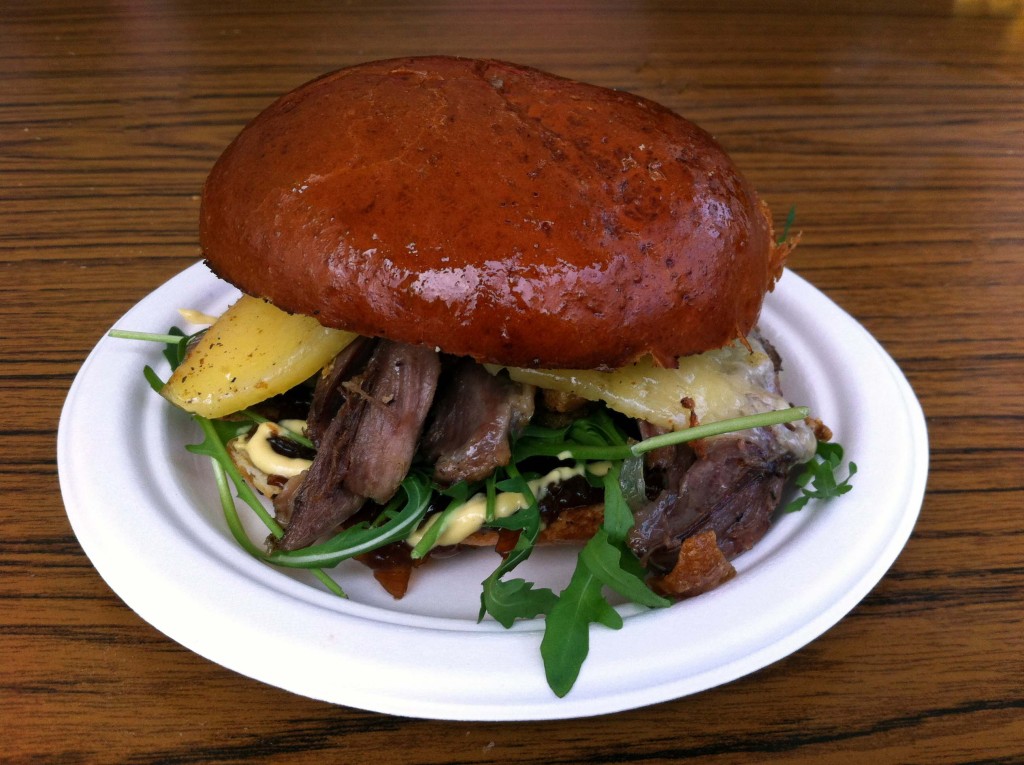 Apple Cake and Quince Vodka from Marchewka z Groskiem
There were just so many delicious things to eat and drink in Krakow and my waistline paid the price.  However, the apple cake at Marchewka z Groskiem in Kazimierz was worth the extra few pounds.  It was moist and buttery with enough apple to cut through the richness.  I washed it down with a quince vodka, another local speciality.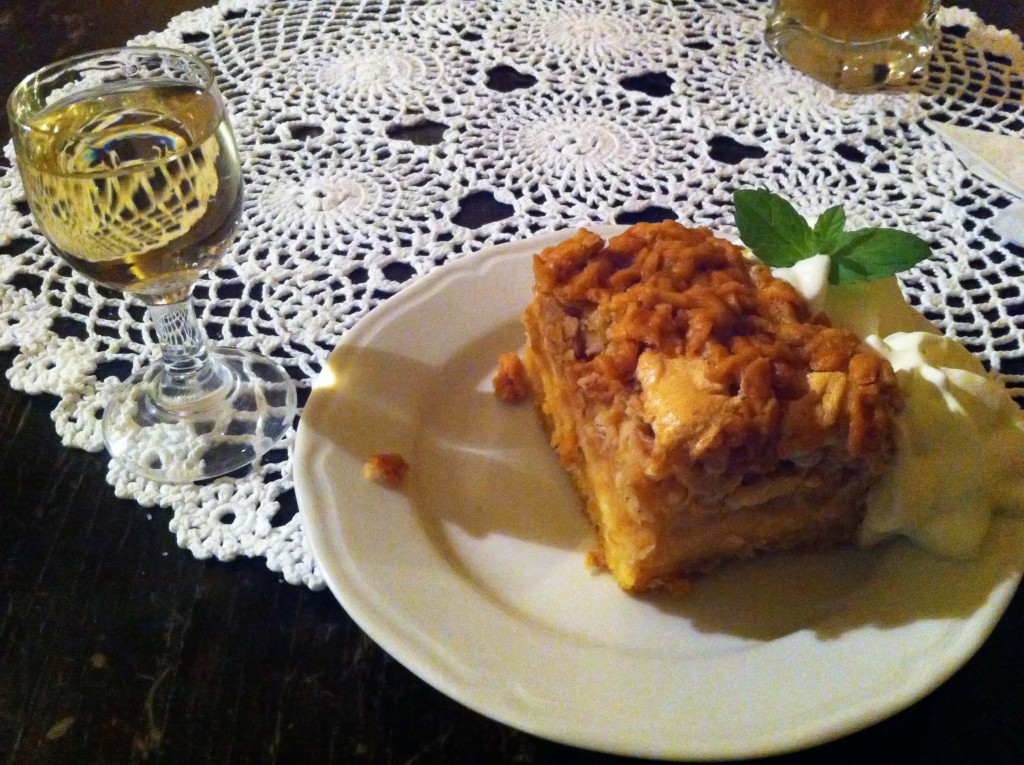 Lamb Pie, Mash and Kale from 10 Greek Street
Sometimes I just want good, old fashioned British food and this pie dish from 10 Greek Street really hit the spot.  The pie was more like a pasty, instead of the usual pastry-topped casserole dish and was full to bursting with rich lamb stew.  Comfort food done properly.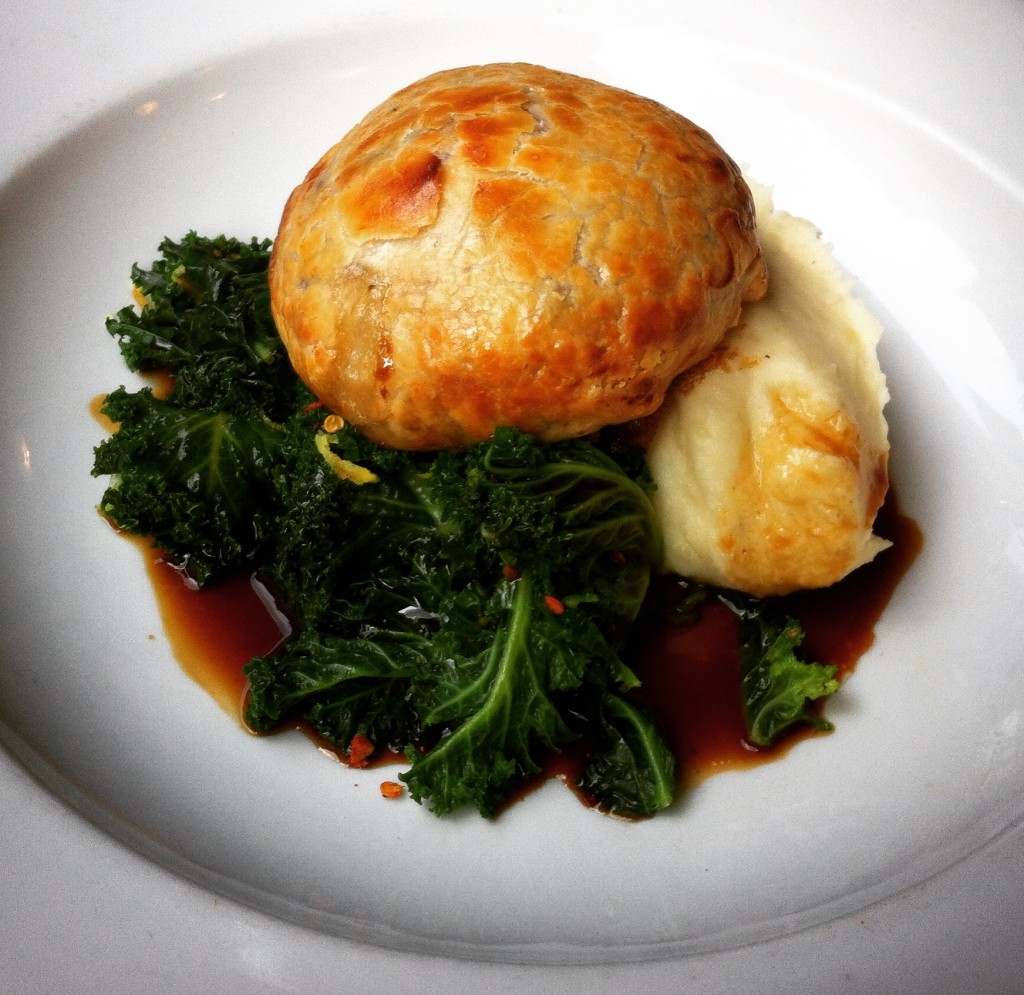 The Original Heartbreaker from Tongue 'n' Cheeks
I have eaten many, many burgers this year but the Original Heartbreaker is by far and away the best of the best.  The meat is smokey, rare and rich, and it's topped with chimichurri, sour cream, cheddar and watercress.  Hunt one down at KERB – you won't regret it.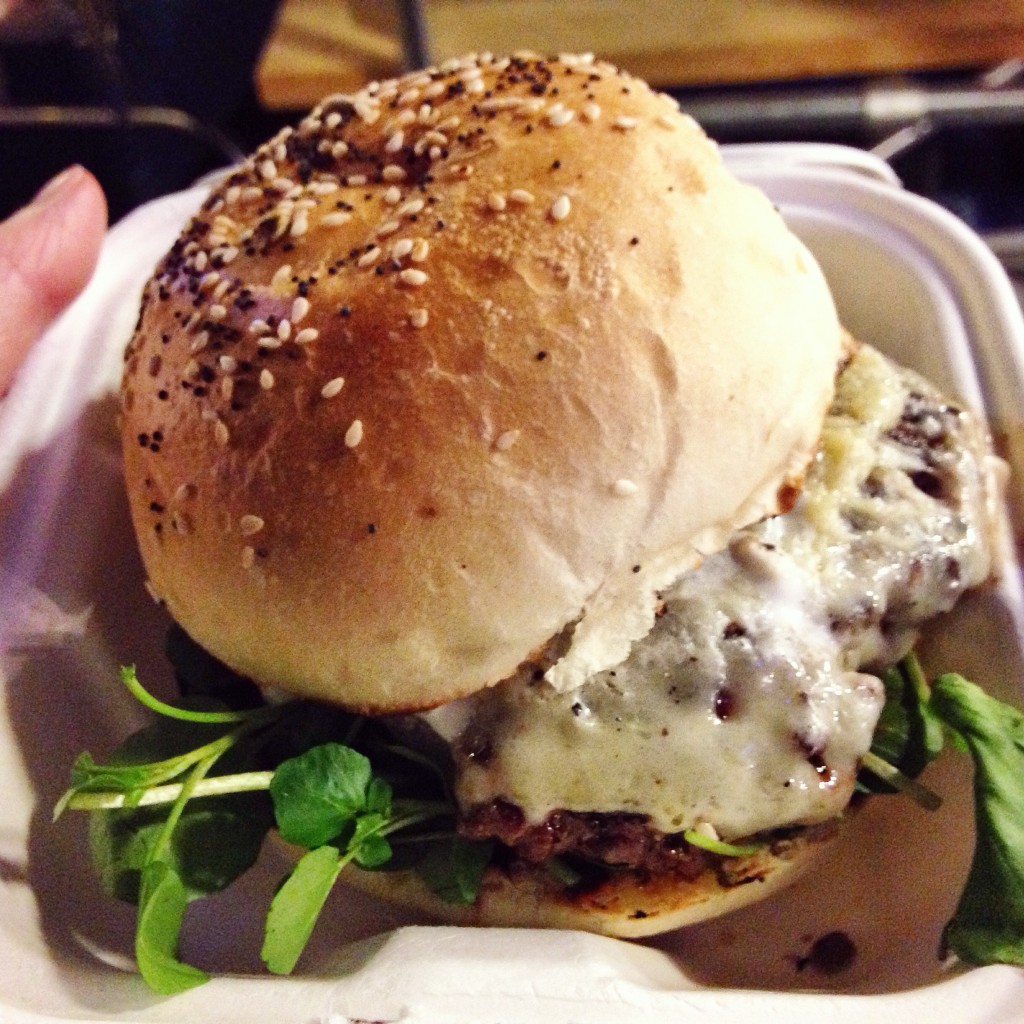 The Blessed Thistle from 46 & Mercy
There were tons of amazing cocktails on offer during London Cocktail Week but my top choice was the Blessed Thistle.  It is made with vodka, sherry vinegar, vermouth washed with pork fat, and thyme – a combination of ingredients that may raise an eyebrow.  However, not only do they work amazingly well together, the use of pork fat gives a delicate smoky flavour to the drink.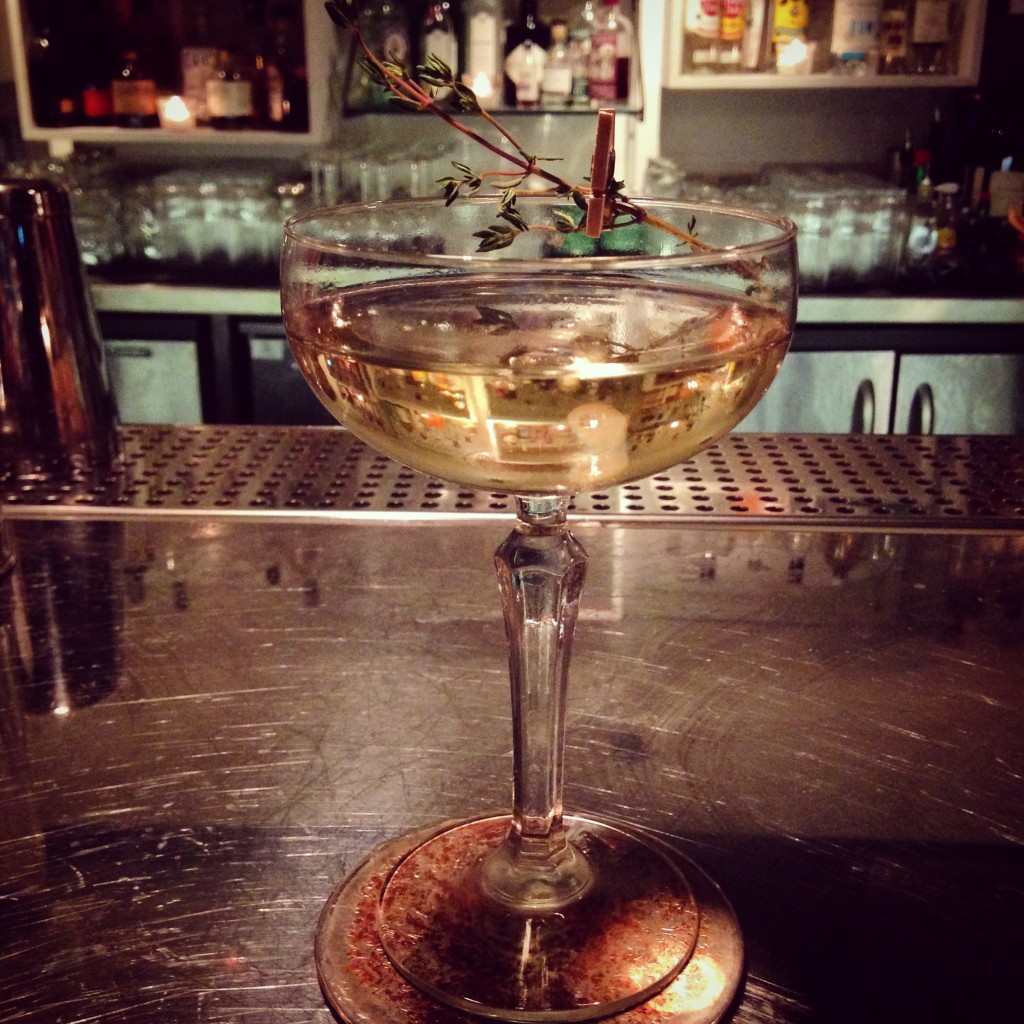 Jerk Chicken from Mama's Jerk
I well and truly stuffed my face at the various Street Feast locations this year, but the jerk chicken wings from Mama's Jerk at Dalston Yard take the top spot.  It may not have been the sexiest looking dish ever, but simple is definitely best.  They were sticky, juicy, smoky, sweet with just enough heat behind them.  I looked like a total mess after eating them but it was worth it.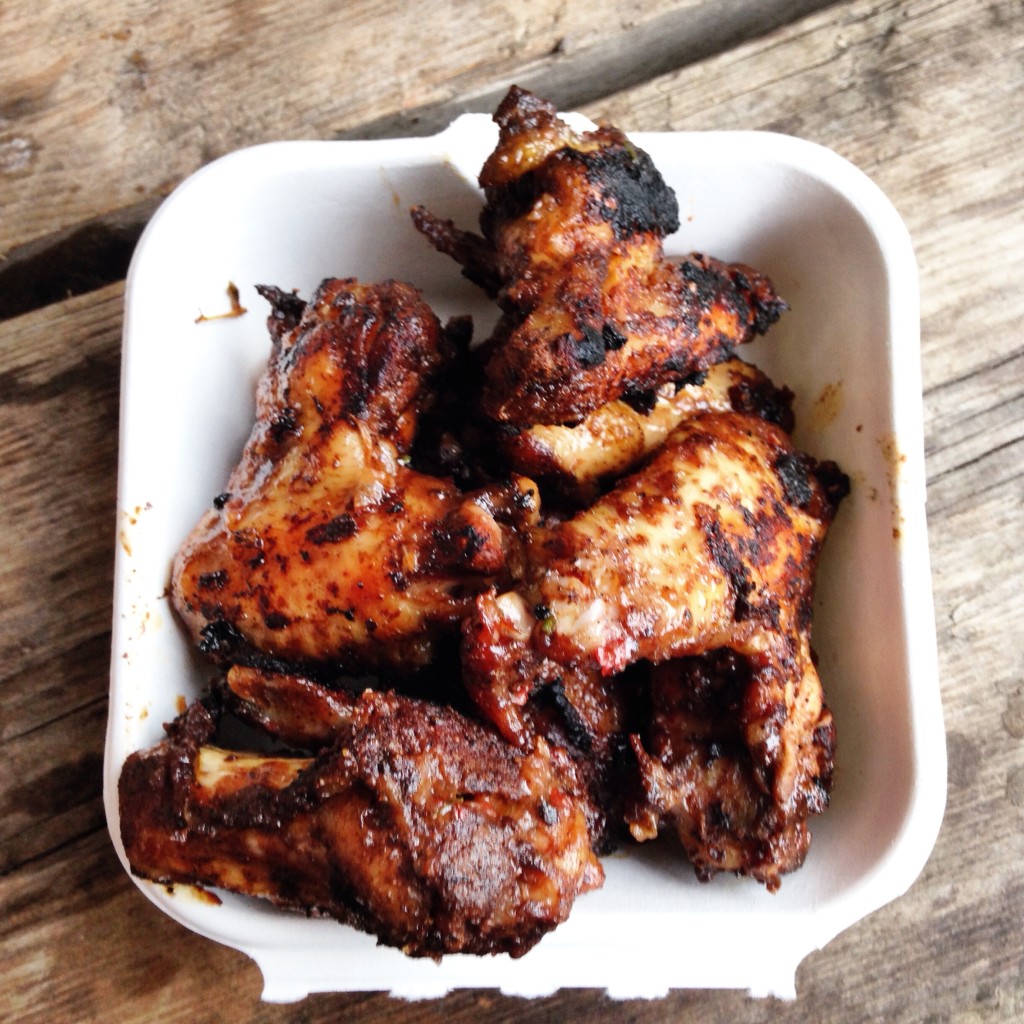 Mutton Tikka from Shangri-La Barr Al Jissah Resort
As one dish among over one hundred other amazing dishes at the Shangri-La Barr Al Jissah buffet in Oman, this mutton tikka faced stiff competition.  However, it stood out thanks to the tender meat and robust spicing. I even broke my buffet rule of going back for second helpings; it was that good.
Sakura from Shochu Lounge
This is another fantastic drink that was available during London Cocktail Week.  Made with Nikka whisky, Cocchi Barolo Chinato vermouth, sakura tincture and plum soda, it was surprisingly sweet but tempered by the smokiness of the whisky.  A drink that I still think about to this day.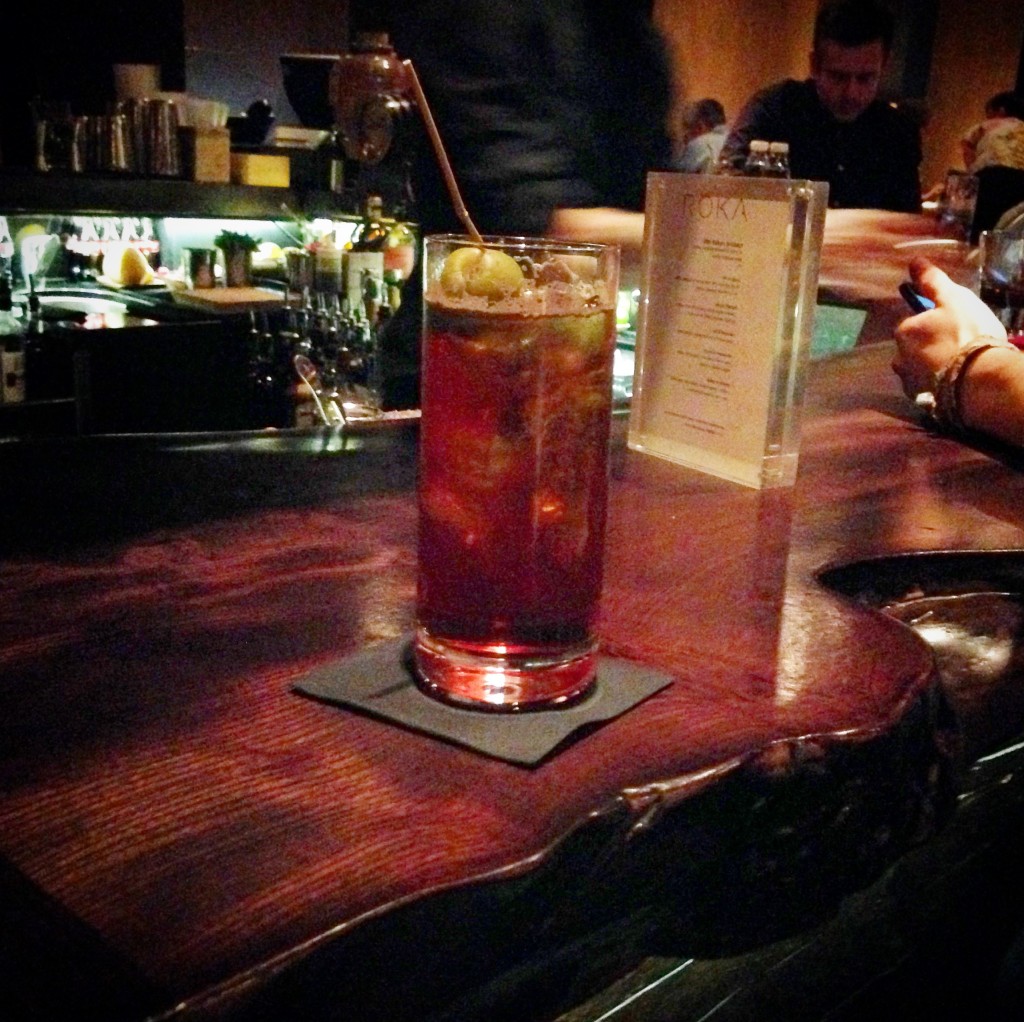 I'm really excited about all of the potential culinary experiences that 2016 has to offer.  Does anyone have any recommendations?  If so, drop me a line; I'd be happy to hear them.
Happy New Year y'all.