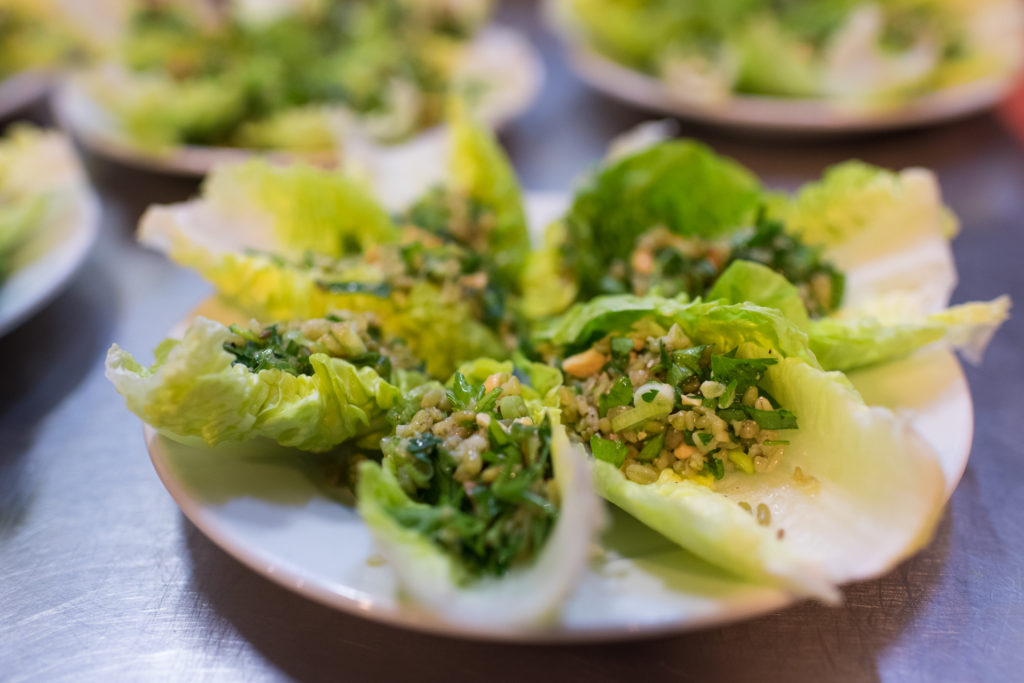 The scent of orange blossom filled the house in the old town of Damascus. The courtyard garden, complete with its orange tree, offered a relaxing haven from the hustle and bustle of the city that was home to Louisa Barnett and Rose Lukas. As students of Arabic, they moved to Damascus to learn the language and quickly fell in love with Syria's intoxicating atmosphere and welcoming people. However, the spark of revolution had been lit across the Middle East, and this grew into a raging inferno that consumed Syria. In 2011, as the Arab Spring left chaos in its wake, the girls were forced to leave.
Back in London, Rose and Louisa could not forget the kindness and generosity that had been shown to them by the Syrian people, and so they started coming up with fundraising ideas to help those affected by the civil war. Taking inspiration from their love of cooking, Syrian food and the increasing popularity of pop-up events in London, they teamed up with two others (George and Johnnie) and decided to host a supper club at their home, inviting friends to join them around their kitchen table. The Syrian Supper Club was born and quickly grew to become a regular event.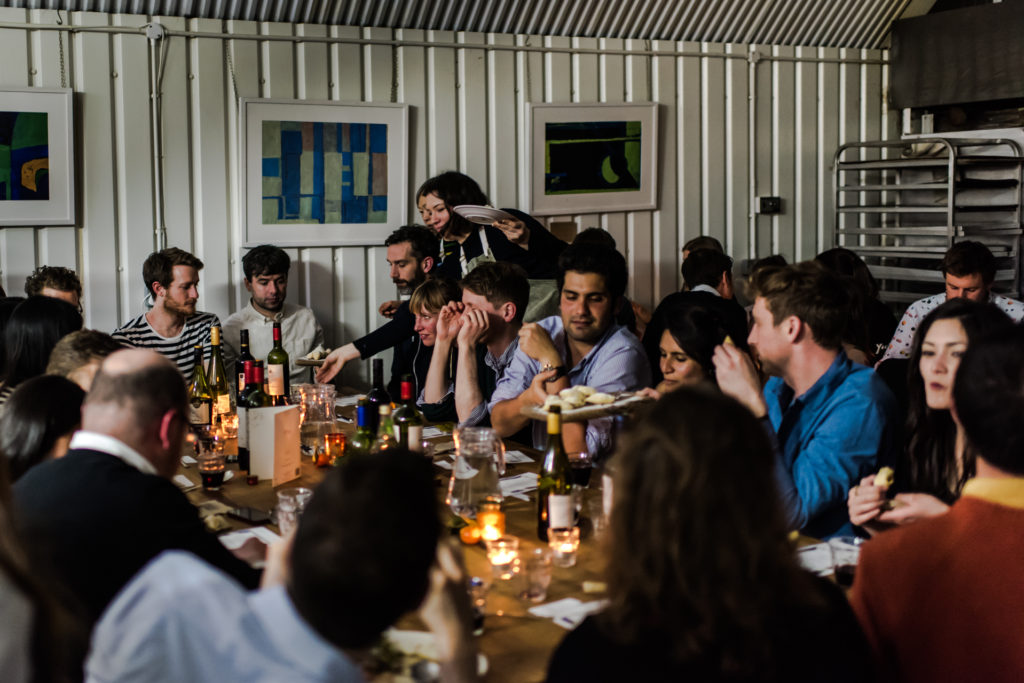 The supper club team now have their own registered charity, The Hands Up Foundation (Hands Up) which is the channel for all the funds raised at Syrian Suppers to reach Syria.  They work alongside partner organisations such as Syria Relief, a Syrian-run charity whose aim is to provide care to the 7.6 million people who have been internally displaced by the conflict, and to help reduce migration from Syria. By providing those still within Syria with the means to survive, the team hope to encourage people to remain in the country, preventing the loss of vital knowledge and expertise. This not only fosters local support, it also means that Syrians can look ahead to rebuilding their country. Both Rose and Louisa have friends who still live in Syria, so providing in-country assistance is something that is particularly important to them.
With this in mind, the money raised through the Syrian Supper Club goes towards tangible projects which have very clear and demonstrable results. One example of this is medical care. The supper club fundraising has paid for hospital equipment, such as X-ray machines, as well as salaries for a team of medical staff in Aleppo. Once there were over 5000 doctors in Aleppo, now there are only 35. Can you imagine having access to only 35 doctors in London?  It's hard to comprehend. However, the supper clubs can potentially raise enough money to fund four years of medical salaries. Some of the money also goes towards a prosthetic limb clinic on the Turkish border. The staff had been making limbs from incredibly limited resources but, thanks to the Syrian Supper Club, they can now create around 60 limbs each month, giving people back their movement and their dignity.
Almost four years on from the very first supper club, the team now cater to 40 people each month at the E5 Bakehouse in Hackney, serving three courses of Middle Eastern-inspired food, plus a cocktail, for £35 a head. The events are so popular that even overseas visitors make a point of attending. The supper club team not only want to remind people of all that's great about Syria – the food, the culture, the people – they also want to encourage others to host their own supper clubs. As Louisa said, "Most people hold dinner parties for their friends so it's actually really easy to fundraise; take the initiative, get out there, spread the word". Syrian Supper Clubs are now held as far away as Singapore and the USA.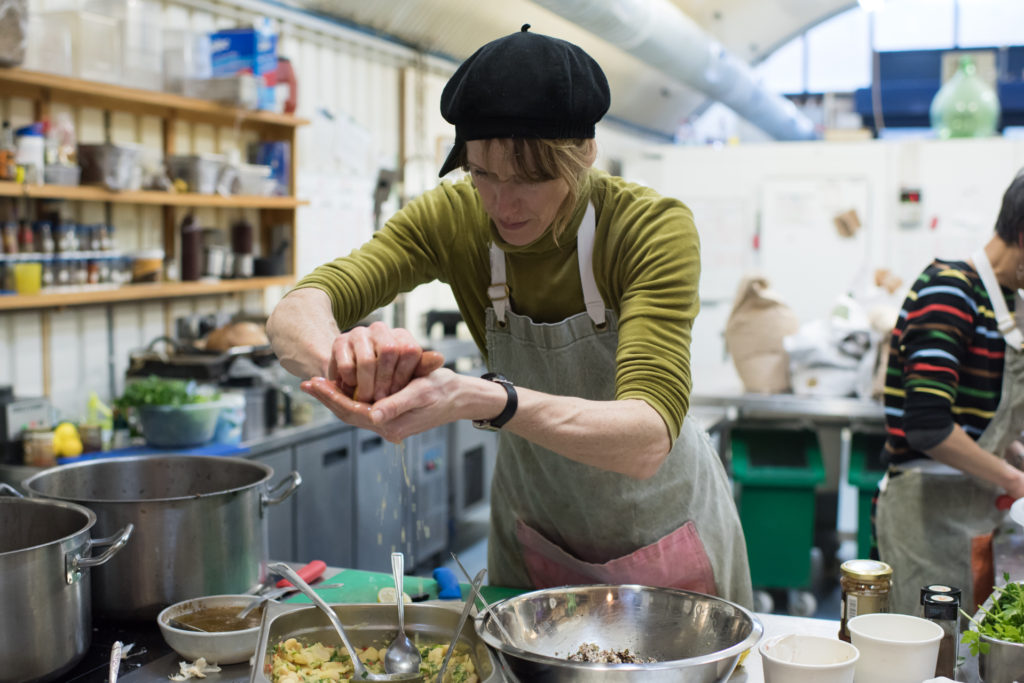 And if you're not able to attend a supper club in person or host your own, then there's still a way to contribute. That orange tree in Damascus , with its bounty of bitter oranges, inspired Louisa and Rose to make their own marmalade. They continue to do this in the UK and have even won a bronze award at the Dalemain Marmalade Awards. Jars can be purchased at the supper clubs and the team are investigating options with retailers too. So it really doesn't have to take much money and effort to support the actions of Rose, Louisa and their team, as well as experience a taste of Syrian culture beyond what we read in the news.
Find out more about the Syrian Supper Club here
Photos courtesy of Syrian Supper Club