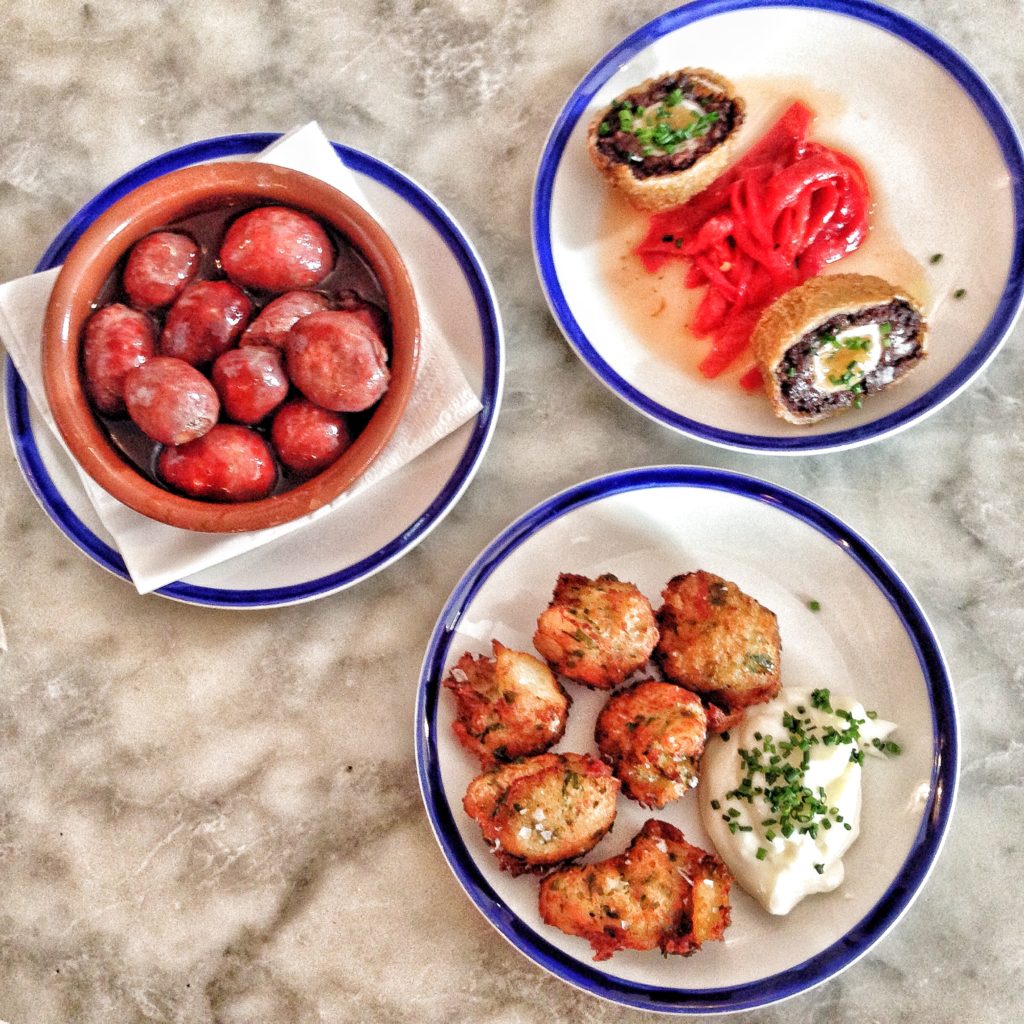 On a grey bank holiday Monday, it's tempting to spend the whole day watching Netflix in your onesie.  Alternatively, you could pretend that you're somewhere else entirely, somewhere with good food, good wine and summer vibes.  Tooting may not be the first place that springs to mind, but step over the threshold of The Little Taperia and it's as if you've gone through a wormhole to sunny Spain.
The Little Taperia is the lovechild of two of Tooting's leading foodies: Hikmat Antippa of Meza and formerly Caprice Holdings, and Madeleine Limm of The Little Bar and ex-Food & Drink editor of the Independent magazine.  There is much noise made about Tooting being "the new Shoreditch" and the emergence of restaurants like The Little Taperia give weight to the neighbourhood's hipster credentials.  The interior of The Little Taperia is straight out of Barcelona or Madrid – tiled floor, vintage prints on the walls, a huge bar lined with high wooden seats and stocked with everything you need to make a good cocktail.
The menu is straightforward, with tapas bar staples such as chorizo, croquetas and patatas bravas.  Furthermore, it's all extremely reasonably priced.  You could happily order the entire menu without breaking the bank.  There's also a substantial wine list, a decent selection of cocktails plus options for cava, sherry and port.  All Iberian bases well and truly covered.  Food-wise, we decided on the morcilla scotch egg with piquillo pepper chutney, salt cod fritters, chorizo in red wine and arroz negro.  Although seemingly simple, these were dishes at the top of their game.  The fritters were freshly fried puffs of soft saltiness, the arroz negro was satiny with squid ink and contained little morsels of squid and prawn buried within the blackness.  Chorizo is chorizo, but can often be overly rich and greasy.  Not the case with these fat little sausages.  However, the highlight was the morcilla scotch egg.  Banish those memories of the sad soggy specimens found on many a family picnic.  The breadcrumb "shell" was crisp, the yolk was soft, and the addition of pickled piquillo peppers on the side is genius.  Their sweetness is the perfect foil for the rich, meaty black pudding.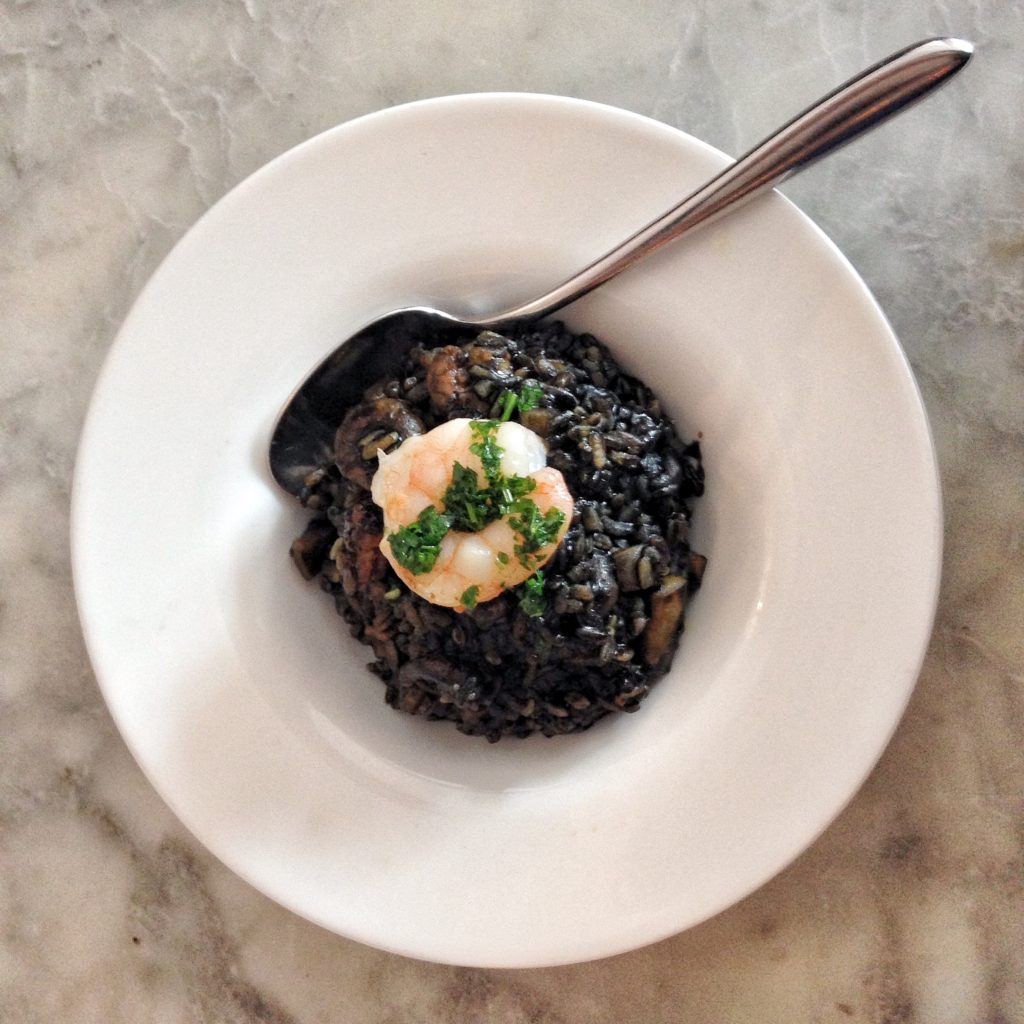 We ordered churros with chocolate dipping sauce for dessert.  The churros were great – freshly fried and heaving with sugar.  The chocolate sauce was surprisingly bitter which is ideal when paired with such sugary morsels.  However, the sauce lacked depth of flavour and would have been better served warm.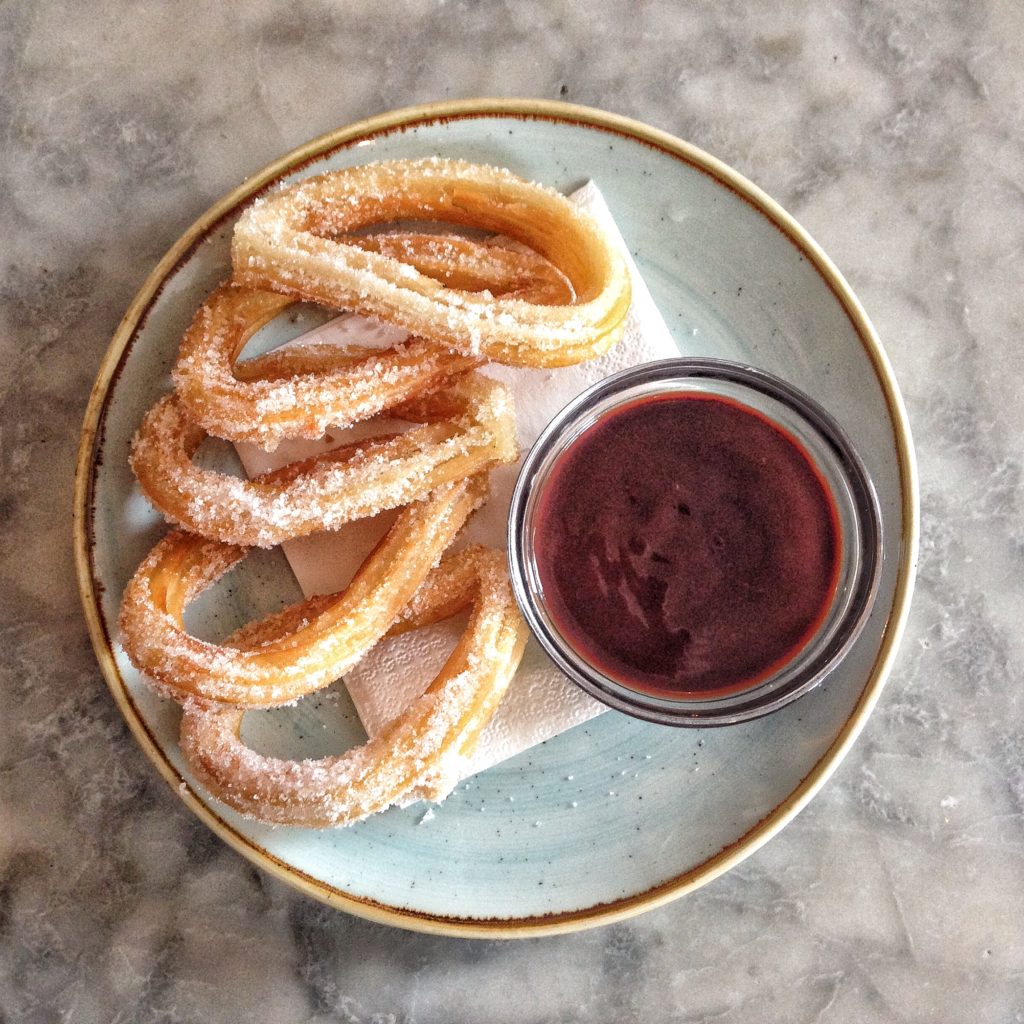 If you're looking for a sunny spot in south-west London then The Little Taperia is perfect.  The food is of an extremely high standard, especially considering the price.  You can perch at the bar with a crisp glass of white and graze your way through the day.  When we actually see some real sun (can you sense the optimism here?) this little bolthole will make Tooting feel like Tenerife.  Well, almost….
The Little Taperia, 143 Tooting High Street, SW17 0RU
£21 for four plates of tapas, dessert and wine (based on their lunchtime menu)