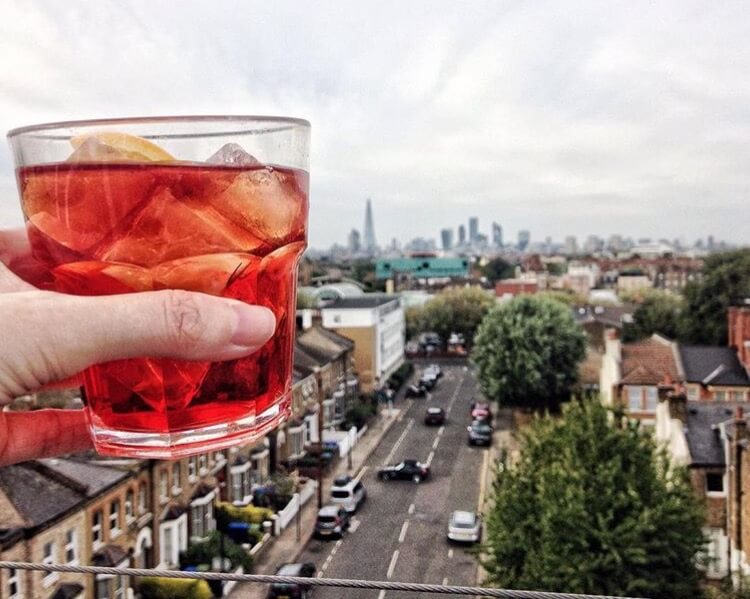 5 top places to drink a Negroni in London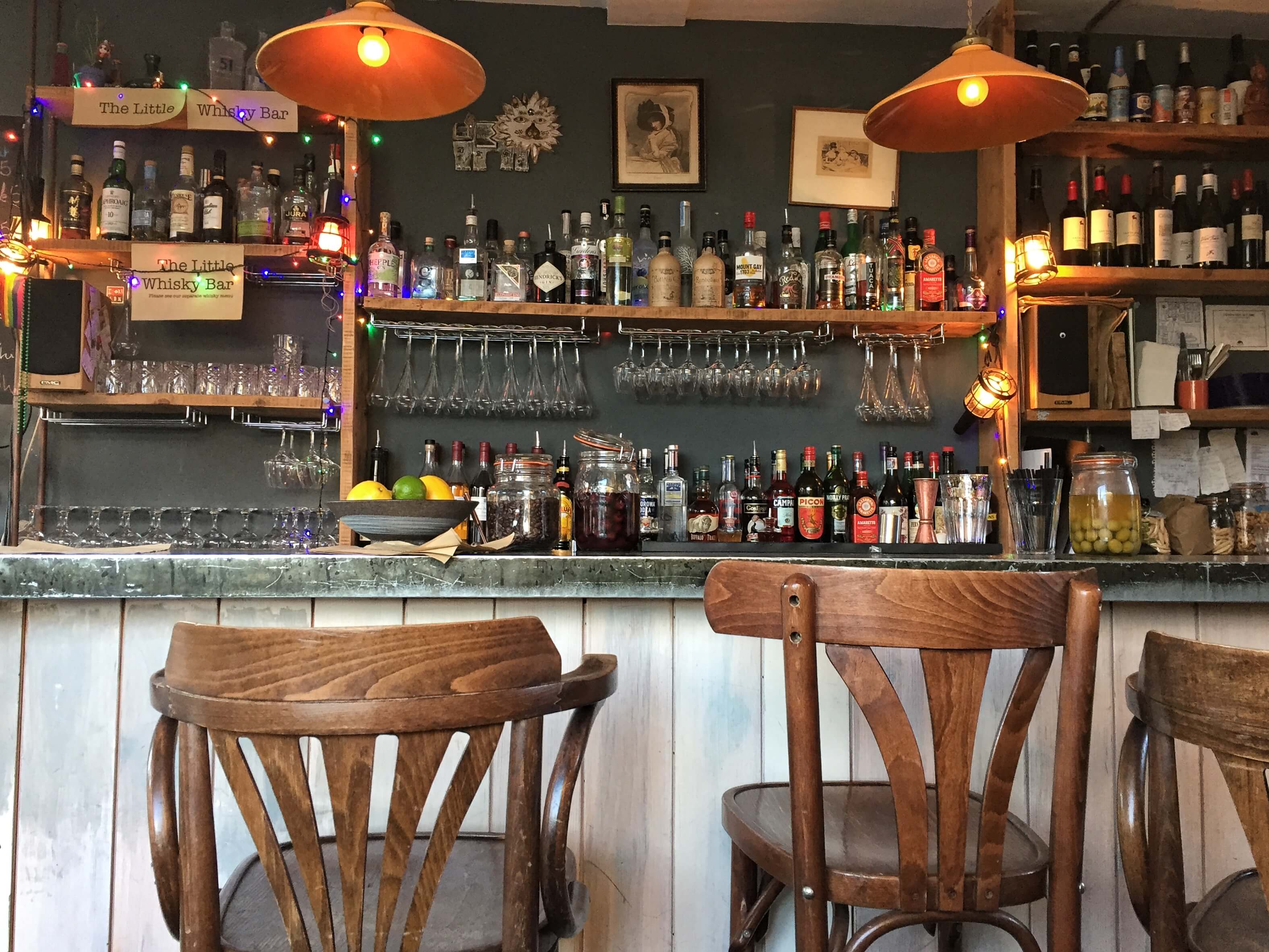 I discovered the pleasures of a well-mixed Negroni a couple of years ago and have been addicted to them ever since. A Negroni is a cocktail made with one part gin, Campari and vermouth, served over ice, usually with a slice of orange. It's not for the faint-hearted. Dry and packing a pretty punch, with no mixer this is all thriller, no filler. The last few years have seen Negronis become increasingly fashionable, and you'll likely find one on most cocktail menus throughout town. Here are 5 of my top picks: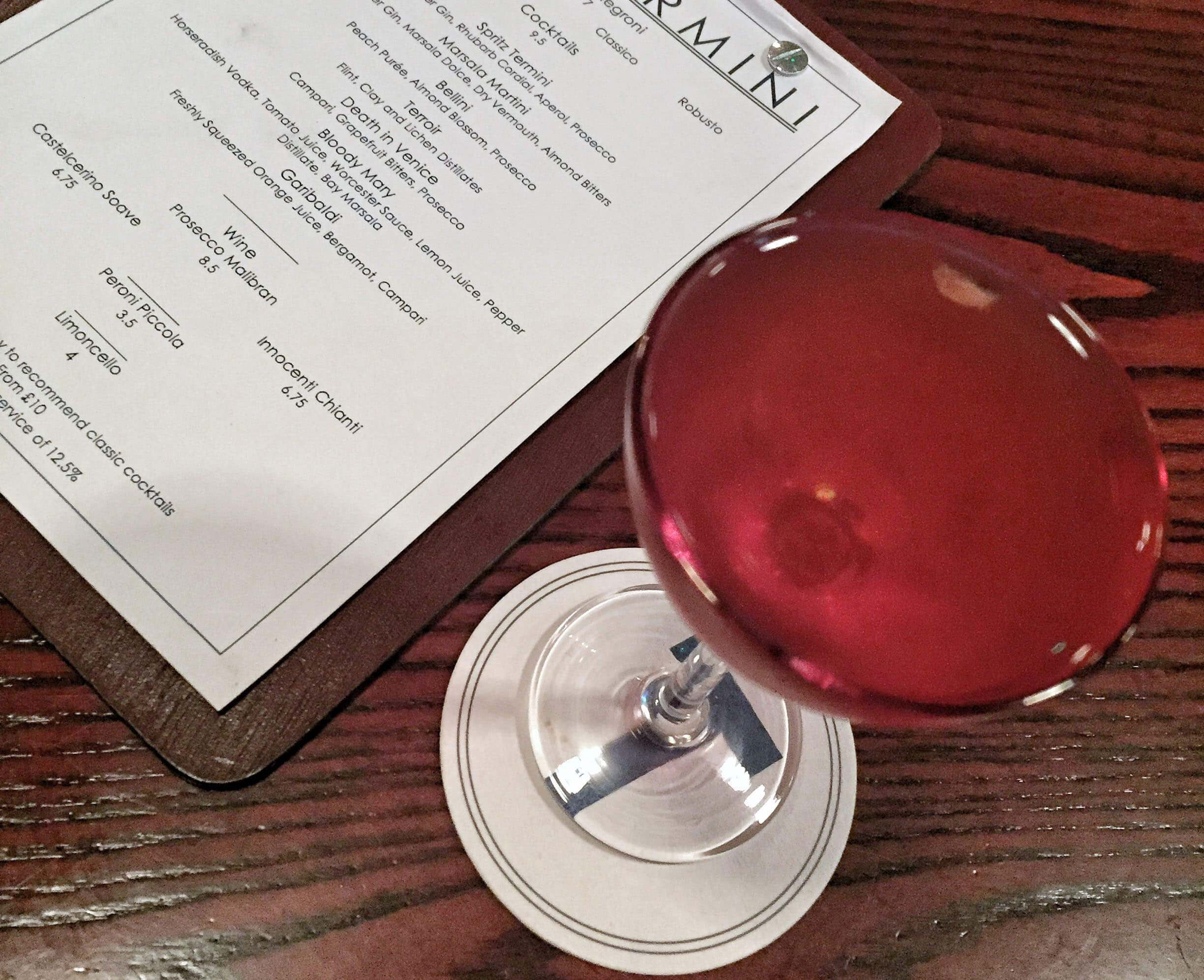 Bar Termini
Bar Termini is THE place to go for a Negroni.  It's the where I popped my Negroni cherry and it's where I return to time and time again. I've written more extensively about Bar Termini elsewhere but, suffice to say, it's a sexy little Italian number that serves coffee by day and cocktails by night. The drinks in this tiny little enclave of Continental Europe are strong, served by slick white-jacketed waiters. Work your way through their sublime range of pre-mixed Negronis and pretend that you're living la dolce vita in Italy.
7 Old Compton Street, W1D 5JE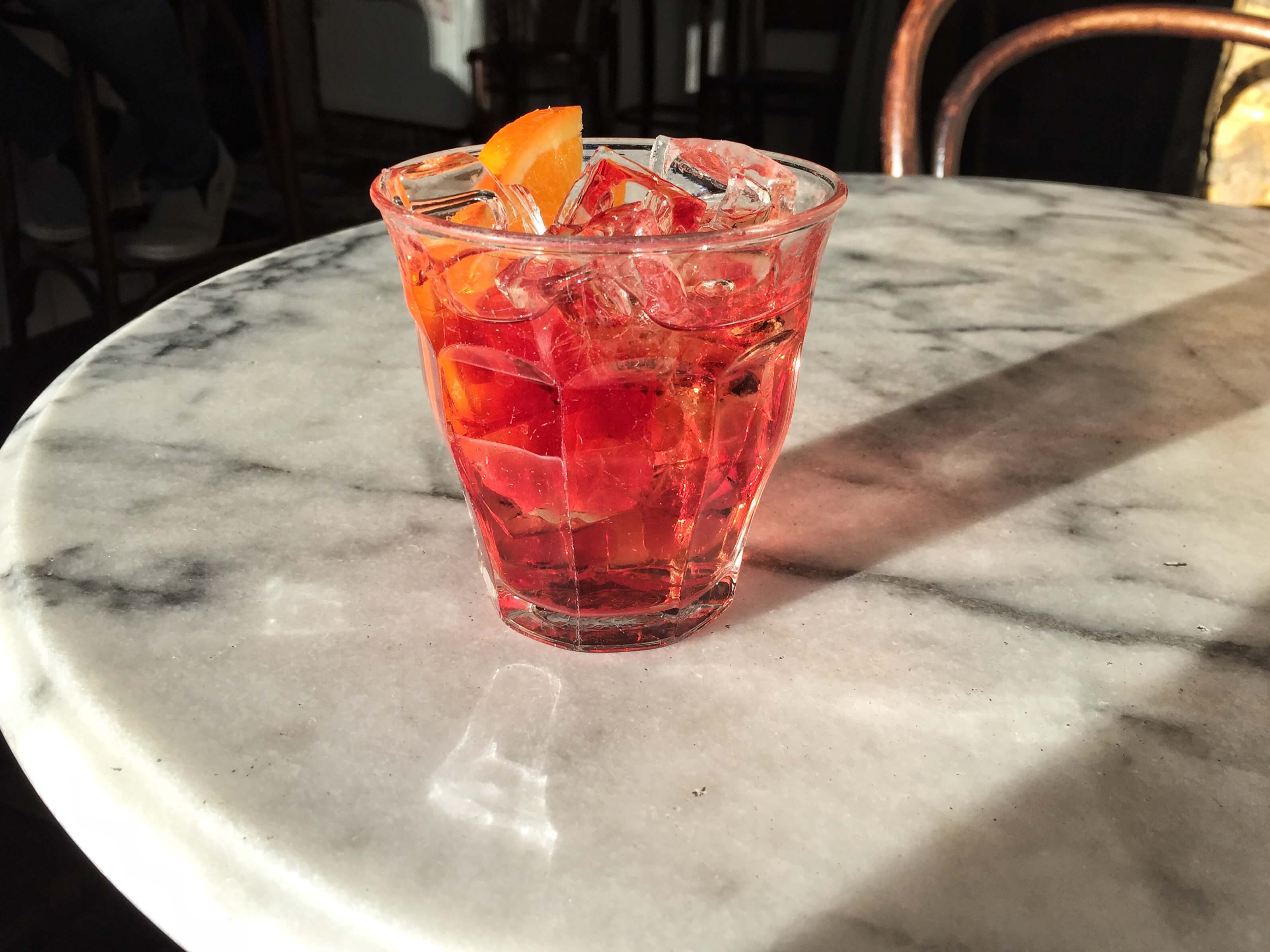 The Little Bar
I was so excited when this place opened in my 'hood of Tooting. Like Bar Termini, it takes its inspiration from the bars of the Continent as well as being a little on the small side. You can find a staggering 8 versions of the Negroni on their menu and I strongly recommend holing up here and working your way through them all. The staff are lovely, the vibe is relaxed and the pound shops of Tooting could not feel further away (actually they probably could).
145 Mitcham Road, SW17 9PE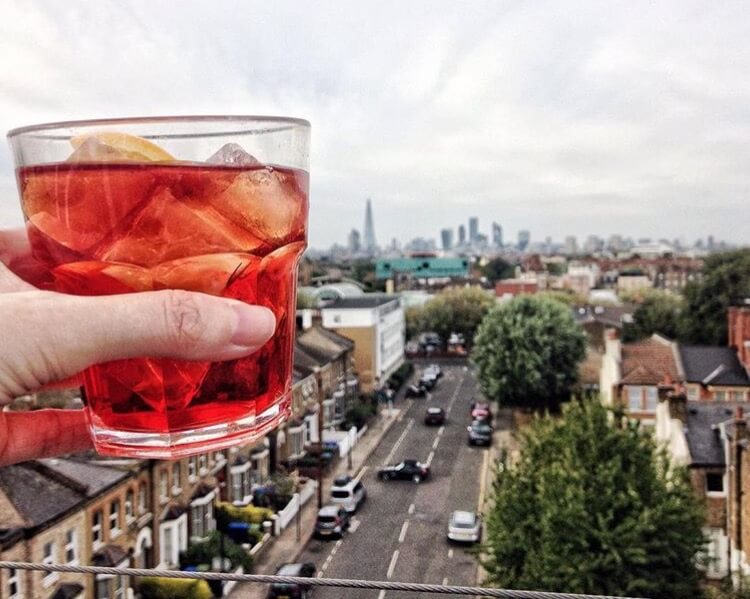 Franks Cafe
Franks is one massive hipster cliche. Yes, it's in Peckham. Yes, it's on the roof of a multi-story carpark. Yes, it's Instagram heaven (especially the pink stairwells). But it really is a cracking spot to drink a Negroni. These guys know their shit when it comes to "grown up cocktails" (as I like to call them). You know, the cocktails that actually taste alcoholic and don't come decorated with a paper parasol. Expect to find Campari, Aperol, vermouth and port on the menu here. It's only open during the summer and you can't book, so get there early to grab one of the tables or just prop up one of the shelves around the perimeter and take in the amazing view.
Peckham Multi-story Car Park, 95a Rye Lane, SE15 4ST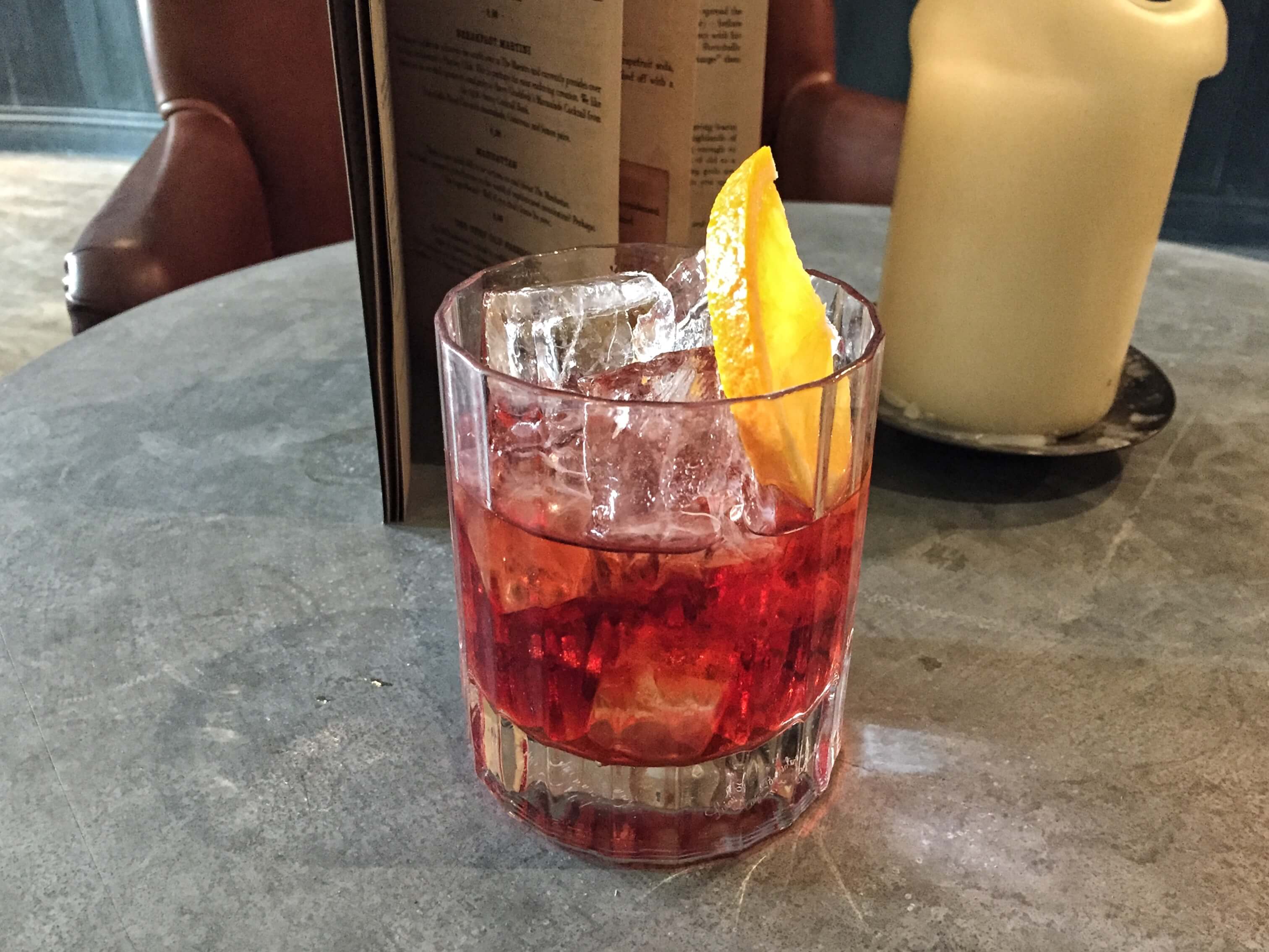 The Portobello Star
I rarely venture "out west" but the Portobello Star is worth the Tube trek. As it's home to Portobello Road Gin, you would expect them to be able to mix a mean Negroni. And they do. Perfectly dry and refreshing, their Negronis are smooth sippin'. Escape the tourist-thronged mayhem of Portobello Road and dive into this discrete and dimly lit drinking den for ace cocktails or one of the best G&Ts in town.
171 Portobello Road, W11 2DY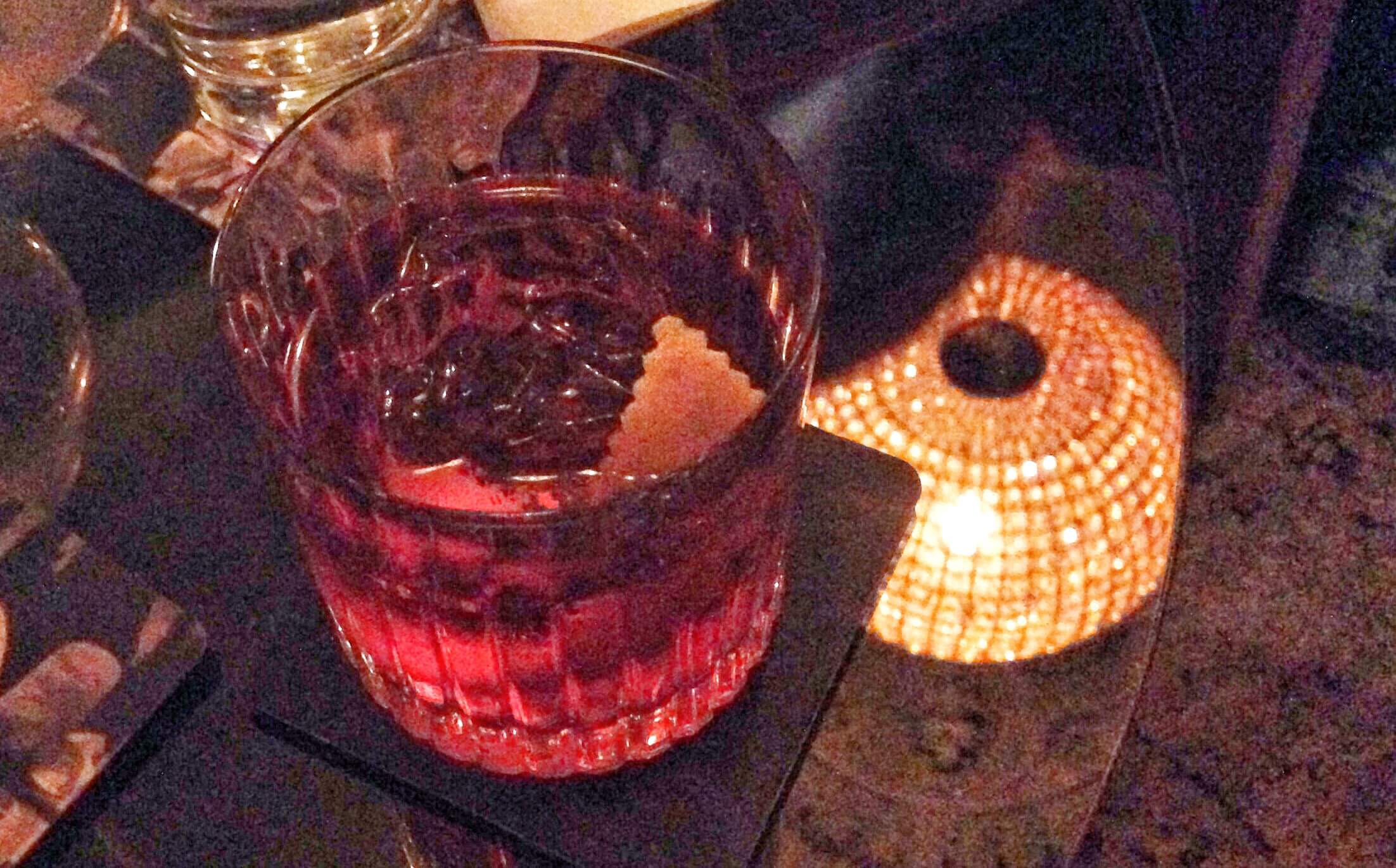 68 and Boston
The bar with the split personality. On the ground floor you'll find a wine bar; upstairs is a cocktail lounge. Unsurprisingly, it's the cocktails that draw me in. A warren of luxuriously furnished rooms awaits you, as does a stellar cocktail menu. Their Negroni is one of the best in town by far. You'd be forgiven for thinking that making a drink using only three ingredients is a doddle; however, I've had my fair share of nasty Negronis. There are no extra flourishes involved, no mixers to mask the taste. 68 and Boston get it bang on.
5 Greek Street, W1D 4DD
But you should also visit….
Campania
Viktor Wynd's Cabinet of Curiosities
Little Bird 
Where's your favourite spot for a Negroni? Let me know in the comments!